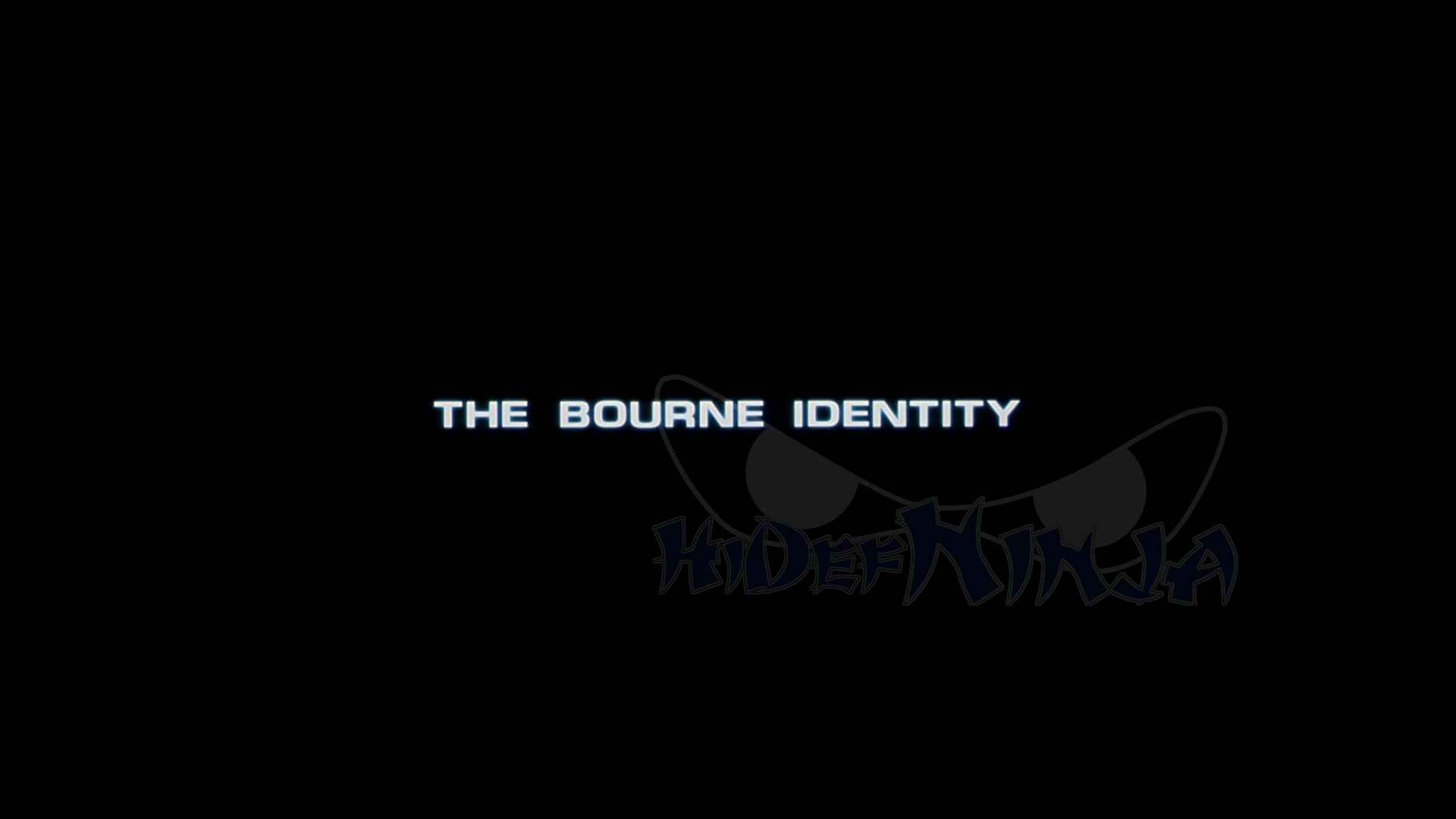 A feature-laden box set celebrates one of the greatest trilogies ever released.
The Bourne Trilogy is a series that defies conventional wisdom. Call it The Hollywood Law of Diminishing Returns, but the theory suggests that the first film in a series is always its best, with each successive release being worse than the former. Some franchises don't even get to a third because the sequel was so much worse. But The Bourne Trilogy is different, and for all the reasons why some series fail to complete the trifecta. Strong storytelling and a great cast can usually trump any shifts in directors, but it's the effort in respecting canon while upping the experience for fans that makes this series unique. The trilogy is also unique for its effect in redefining its own genre. Prior to this time, fans were fed a steady diet of spy flicks that were glitzy and glamorous, but lacked the raw elements of intrigue and genuine danger. Bourne changed that, while at the same re-invigorating tired franchises like Bond; just look at the differences between Die Another Day and Casino Royale. Our heroes could now be complex, full of guilt, filled with questions about their past, who emerge from fights bruised and battered. In many ways, one could say that James Bond owes his soul to Jason Bourne, for without him the franchise might have languished in martinis. Thanks to a recent repackaging, we can once again revel in how a franchise is done right, hopefully inspiring others to follow suit (are you listening, Fantastic Four and Ghost Rider???).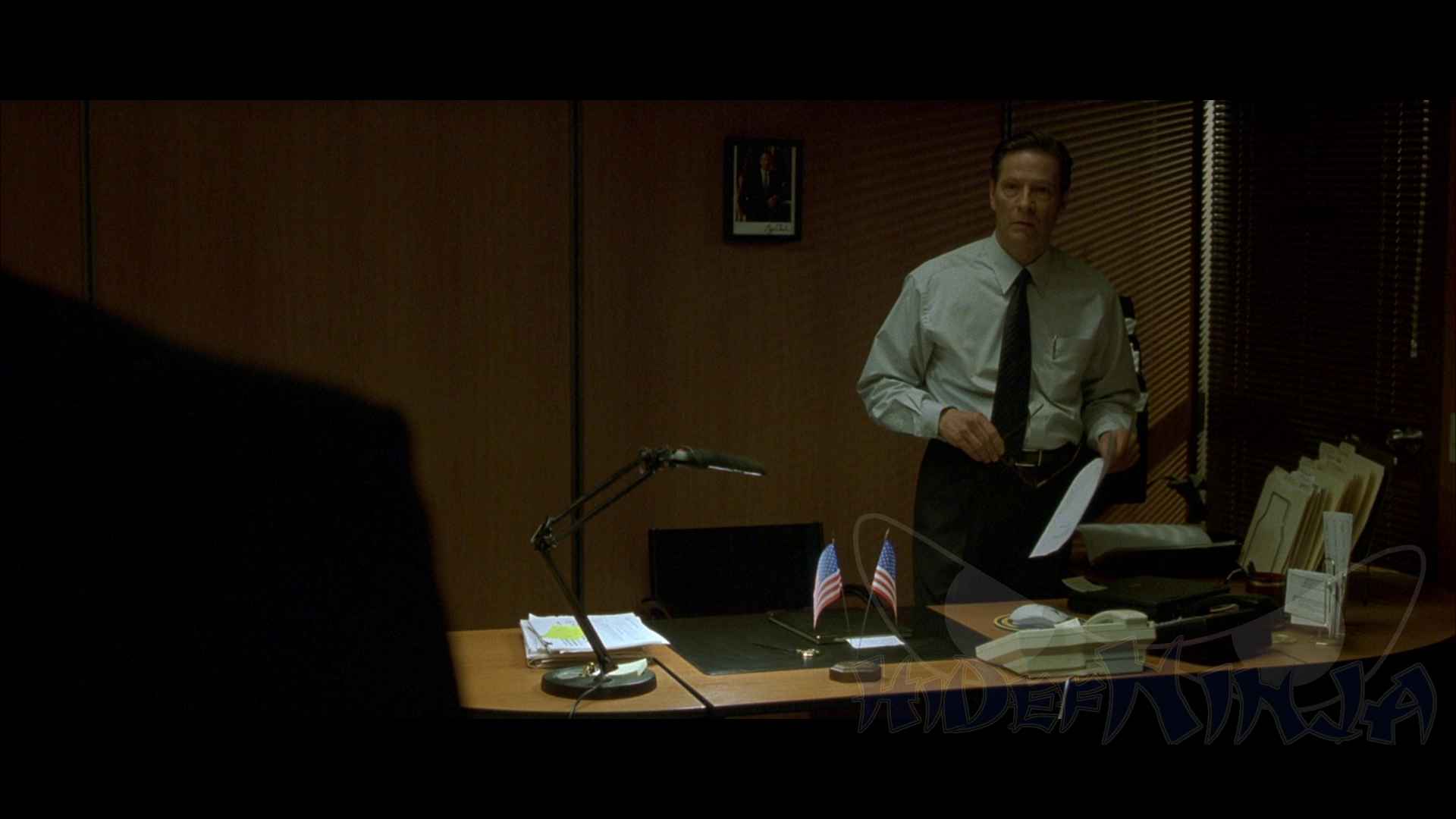 The Bourne Identity
After an assassination goes awry, Jason Bourne (Matt Damon, Dogma), wakes up on a fishing boat with amnesia and a couple of bullets in his back. He soon learns about his abilities through expressive trial and error, in other words beating down local law enforcement in Italy, upending police cars in Paris, and taking down other assassins from Operation Treadstone, the black ops team which trained Bourne in the first place. Caught up in the middle of his search is Marie (Franke Potente, Run Lola Run), who gives Bourne a ride to Paris to learn about his past, and subsequently shows up on wanted posters with him. When Bourne tracks Treadstone to its source, the reveal is far from predictable, leaving audiences to unclench their knuckles from the seat only when director Doug Liman (Swingers) allows us. The film is filled with an excellent cast of CIA cutthroats, including Chris Cooper (Seabiscuit), Brian Cox (X2), and a nice appearance by Clive Owen (Sin City). Liman's approach to film-making, that is actually shooting each scene himself, lends to the film's raw element, choosing hand-held camera scenes over lush wide pans so characteristic of the Bond films. Damon's dramatic acumen makes him an excellent choice to play the short-circuited Bourne, trying to resurrect his memory while staying one step ahead of his former employers. At 118 minutes, The Bourne Identity is highly effective in its storytelling, leaving nothing on the table at the end in terms of character development or action. In the end, we've witnessed nothing short but a re-birth of an entire genre, while establishing Damon as a first-class action hero. In these and many other ways, The Bourne Identity is the ultimate game changer.

The Bourne Supremacy
If it's possible for a sequel to be better than the original, The Bourne Supremacy does just that. It's two years after Identity, and Bourne and Marie are enjoying life in Goa, India. Their peace and very lives are turned upside down with the appearance of a FSA hit man (Karl Urban, Star Trek), who's planted Bourne's fingerprints at a deal gone bad in Berlin, and who hopes to finish the deal in Goa. Bourne goes on the offensive yet again, resolving to clear his name, learn about his real identity, and kill anyone associated with Treadstone. What follows is a ride that's an improvement in every way from Identity, with plot twists bound to surprise everyone in the room. But our amnesiatic hero needs an enemy, and just like every element of Supremacy, the presence of the beautiful Joan Allen (Face/Off) is not what you expect. She's tough, sensible, and actually seeks closure for Bourne, once she realizes her real enemy is CIA Director Ward Abbott (Cox). Even Julia Styles (State and Main) gets more screen time here, and the interrogation scene between her and Damon is intense to say the least. As the plot turns to Landy suspecting Abbott for all this Kung Fu treachery, Bourne visits the last Treadstone operative and engages in a terrific close-quarters fight scene. As the web surrounds Abbott, he and Bourne finally come face to face, and the result again is not what you'd expect. On top of all is this is one of the best car scenes you'll ever see, with Bourne flying around the streets of Moscow, being chased by both Urban and the Moscow police, eventually ending up in a pile of twisted car metal. It's an insurance adjuster's worst nightmare, but pure fun for the audience. Director Paul Greengrass flawlessly carries on in Liman's place, weaving a tale of both excellent storytelling and incredible fight and driving sequences. At 115 minutes, it's most intense fun you'll experience in film.

The Bourne Ultimatum
Picking up almost immediately after Supremacy, Bourne begins the final leg of his journey, seeking out those responsible for establishing Treadstone and training him. In his way are Scott Glenn (The Right Stuff), David Straithairn (LA Confidential), and Albert Finney (Murder on the Orient Express), who are convinced that Bourne is still a threat – sound familiar? To be clear, it's only Glenn and Finney who worked on Treadstone; Straithairn runs a new group called Operation Blackbriar, which runs Black-Ops independent of Congressional oversight. He's under orders from Glenn to eliminate Bourne to protect his boss and Finney. When Bourne learns of Blackbriar from an investigative reporter, the full weight of the CIA descends upon him. The problem is that Glenn and Straithairn do not serve up enough bad to be more than dirt under Bourne's nail. Joan Allen's toughness and sensibility from Ultimatum are replaced with more maternal instincts; she's there more to be tossed around by Straithairn and Glenn. Julia Styles makes the best out of more screentime but a suggestion that the two were romantically involved isn't well-explored. It's not to say that Supremacy is bad, but its lack of continuity in places, Greengrass' casting of a New York posterboy hit man, and a script which fails to use Glenn and Finney to their full potential makes the ending a bit ho-hum. Even with these issues, it's the top-notch stunt work which saves the day. Greengrass and 2nd Unit Director Dan Bradley give us more incredible chase and fight scenes, all of which simply need to be seen. These more than make up for any dramatic shortcomings in the story.
The Bourne Identity
Identity is presented in 1080p/VC-1, which is surprising given that so many transfers today are offered in the more recognizable AVC format. No matter, as this one gets the job done. Colors are more vibrant than in the DVD version, with reds standing out amongst a palette that is well-represented. Scenes are free and clear of compression, haloing, or edge enhancement. Stains, blood, and skin tone mix well with facial and environmental detail (paint chipping, dents, as well as bright outdoor scenes), and help to round out the 'look' of Jason Bourne's world. Given the 2002 source material, which is classic Doug Liman graininess, this transfer is excellent and will stand up on any hi-def platform.

The Bourne Supremacy
Like its predecessor, The Bourne Supremacy is presented in 1080/VC-1. Again, another successful transfer was achieved, with every detail of clothing, sweat, and color available on camera for us to enjoy. Outdoor sequences, which make up the majority of this film, are colorful and detailed without bleeding. Indoor scenes involving the CIA have an interesting corporate CFL-bulb glow to them, which only matches the grittiness of the rest of the film. Again, there's no evidence of compression, haloing, or other enhancements. It looks like a clean master print was used in the conversion, which helps further the raw intensity of Supremacy.

The Bourne Ultimatum maximizes all the benefits of a very nice 1080/VC-1 transfer. Greengrass's continued use of hand-held cameras, coupled with innovations in film technology, allows every scene to stand out. Whether it's the colorful buildings of Tangiers, the snow of Moscow, or the gritty treatment of New York City, every shot shines with its own unique detail. Even interior shots of the Treadstone training rooms exist in their world, with CFL lamps showing off dull colors and details which are really vivid. Overall, I think this film 'looks' the best of the three, but you be the judge.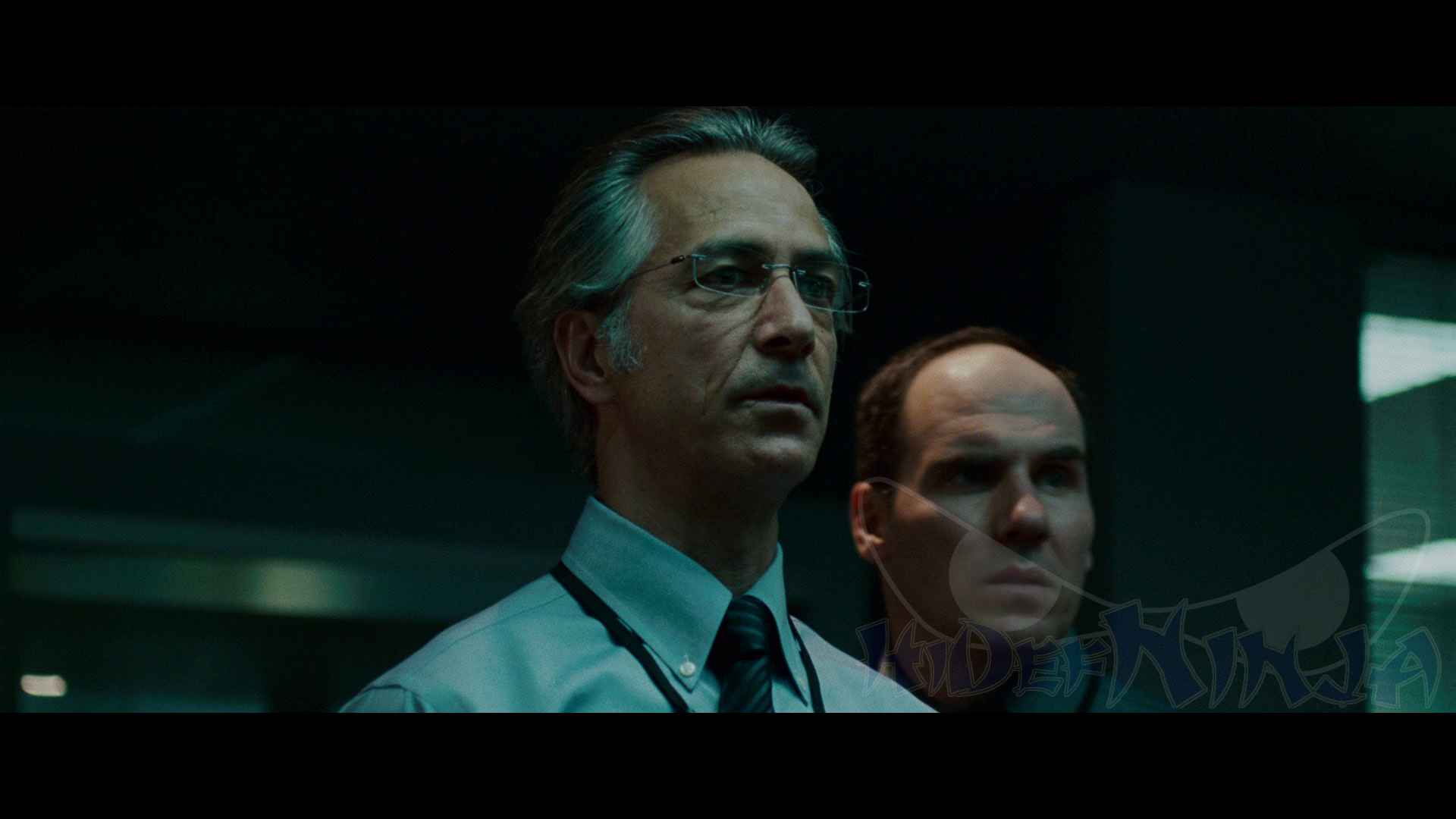 The Bourne Identity
Be ready to have your receiver rock the boots, as Identity is presented DTS-HD Master Audio 5.1. Explosions are jarring, but play nice alongside scenes involving dialogue, which are clear and do not require what I call 'The Remote Dance,' that is turning up the sound to hear dialogue between action scenes. Gun shots mix with street sounds and CIA office noise to wrap the listener in a sound field that is second to none. Composer John Powell delivers a gripping soundtrack which experiments with electronic and symphonic melodies, without getting in the film's way. Given its 2002 origin, the studio has hit an absolute home run with the audio transfer.

The Bourne Supremacy
The 5.1 Master Audio used in Supremacy is among the best I've ever heard. Hard and intense for most of the film, your surround sound will get an excellent workout. Crashes, explosions, and gun fire are not so loud that they drown out dialogue or surround effects. Landy's tough questions to Abbott don't interfere with background office chat; drum beats from John Powell's excellent score mix well with revving engines, water crashes, and train whistles. Low end is the name of the game here, and every punch, kick, and grunt hits you as hard as the next. The soundscape presents a terrific ride, and it's appreciated that Universal has spared little expense in its transfer to the digital world. Going back to Powell's soundtrack, it's so wonderful in its command of myriad sounds, from pulsing African drums, to soft and remorseful strings at the next, that one must regard it as a top 10 soundtrack.
The Bourne Ultimatum
Once again, we're treated to an excellent DTS-HD Master Audio 5.1 experience. Every aspect is near-perfect, as the gunshots, street sounds, explosions, and crashing metal and glass will make any surround system look like it grew hair to prep for this film. Dialogue is crisp, and John Powell's soundtrack providing just enough pulse-pounding drums, electronic rhythms, and other effects to stay out of the way of the intense action. Dialogue (especially in the memory sequences) resonate like you're in a tunnel, which is exactly the effect you want. In many ways, Ultimatum enjoys all the benefits of the digital era, both from audio and visual standpoints. No complaints here.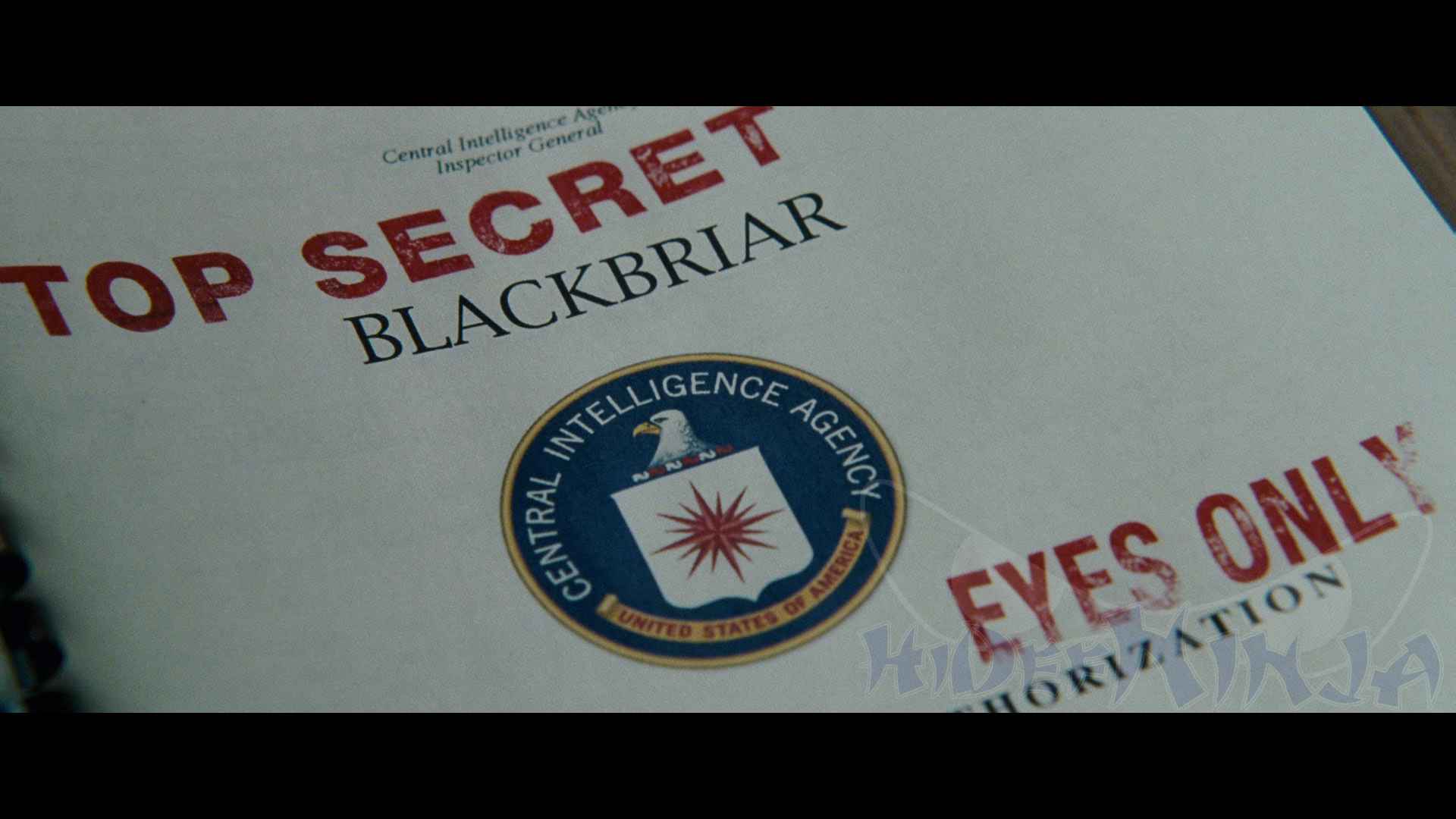 The Bourne Identity
Any moviephile will be happy to peruse the no less than 15 special features on this disc. My only complaint is that all of them are offered in SD, which keeps me from awarding a perfect score. Having stated that, several features on this disc are not offered on my version of the DVD, a fact which only increases the overall value of this product. Each provides so much insight, either into writer Robert Ludlum, or into the film itself, that I really gained a complete sense about the film. There's frankly so much to see here you might need another sitting to truly enjoy them all:
• Feature Commentary with Director Doug Liman – Extremely informative look at the film's genesis, shooting, and post-editing. If you're into a commentary that does more than kick the tires, you will absolutely enjoy Liman's breakdown of the film.
• The Ludlum Identity, Supremacy, and Ultimatum (SD, 49 minutes) – Three separate featurettes, each of which takes you inside novelist Robert Ludlum, who died one year before the film was released.
• Alternate Opening and Alternate Ending (SD, 11 minutes) – While really informative, I'm so glad these versions did not make it onto the final print.
• Deleted Scenes (referred to on the DVD as XX, SD, 7 minutes)
• Extended Farmhouse Scene (SD, 1 minute)
• The Birth of The Bourne Identity (SD, 15 minutes)
• The Bourne Mastermind: Robert Ludlum (SD, 6 minutes)
• Access Granted: An Interview with Screenwriter Tony Gilroy (SD, 4 minutes)
• From Identity to Supremacy: Jason & Marie (SD, 4 minutes)
• The Bourne Diagnosis (SD, 3 minutes)
• Cloak and Dagger: Covert Ops (SD, 6 minutes)
• Inside a Fight Sequence (SD, 5 minutes)
• Moby "Exteme Ways" Music Video (SD, 4 minutes) – I would have preferred the HD release of the trailer, which I understand appears on other versions of this release.
• UControl Features – This amazing feature provides audiences with three tracks, providing a wealth of information about the film while it's playing, such as location shoots, medical diagnoses of Bourne at the beginning of the film, and a "Picture-in-Picture" feature. Between U-Control and the commentary track, you could easily watch this film three times and gain new insights each time.
• My Scenes Bookmarking
• BD-Live Functionality


The Bourne Supremacy
As with Identity, the single-disc release of Supremacy comes loaded with a fabulous amount of supplemental features. Unfortunately, it's all SD, but at least there's enough here to learn nearly any aspect of the film you want.
• U-Control Features: Again, Universal has introduced the U-Control feature which allows you to become engrossed in Bourne's story. Dossiers and other items are presented while you watch the film. Again, it's a terrific feature.
• Audio Commentary: It's always fun to learn what directors think of their work, and with Paul Greengrass you learn how much he loves talking. Granted, some of Greengrass' commentary is more about watching the scene as it unfolds, but he's consumed by it which makes the whole experience that much better.
• Deleted Scenes (SD, 11 minutes): One of the scenes depicted is an alternate ending to the movie. I'm glad the original ending was chosen, but it's always fun to explore the director's mind and imagine how the movie could have ended.
• Matching Identities (SD, 5 minutes): A surprisingly thoughtful featurette that digs into the character of Jason Bourne and Supremacy's casting choices. It gets a tad promotional before all is said and done, but it's still better than the usual crop of EPKs.
• Keeping It Real (SD, 5 minutes): Story and drive, tone and atmosphere, photography and shooting style, there's little doubt Greengrass shook up the status quo. Join the cast and crew, as well as the director himself, as they share their thoughts on his contributions.
• Blowing Things Up (SD, 4 minutes): I wish this all-to-brief look was a bit longer, which showed how practical effects were used to create the fantastic apartment explosion scene.
• On the Move with Jason Bourne (SD, 5 minutes): This featurettes takes us through several international locations – Moscow, Berlin, and Goa.
• Bourne to Be Wild (SD, 4 minutes): The apartment fight scene is broken down in an engaging little piece.
• Crash Cam: Racing Through the Streets of Moscow (SD, 6 minutes): Another insightful piece, discussing how the great car chase at the film's end was achieved.
• The Go-Mobile Revs Up the Action (SD, 7 minutes): A really inventive machine used to capture many of the film's close-car chase scenes is presented.
• Anatomy of a Scene (SD, 5 minutes): The bridge chase scene is discussed.
• Scoring with John Powell (SD, 5 minutes): I really appreciated the featurette on John Powell. We don't get many of these on discs these days, so any opportunity to learn about the unique instruments and styles used was appreciated.
• The Bourne Mastermind (SD, 5 minutes): Robert Ludlum's story is revisited here.
• The Bourne Diagnosis (SD, 6 minutes): Another good examination of the sequel and the challenges of 'upping the ante.'
• My Scenes Bookmarking
• BD-Live Functionality


The Bourne Ultimatum
Once again, we get a nice set of special features (albeit somewhat small), but sadly these are also in SD.
• Commentary by Director Paul Greengrass – This is a good explanation of the film from the director's perspective. He's a very engaging personality without giving you the attitude.
• Deleted Scenes (SD, 12:22)
A standard assemblage of deleted scenes, most of which seem to have been cut, appropriately enough, for pacing.
• Be Bourne Spy Training – A fun little aptitude test, in which you are provided several clips from the film and given multiple-choice questions. It's a neat little feature.
• Man on the Move: Jason Bourne (SD, 23:58 total) – This feature takes you through six locations from the film, including London, Paris, Madrid, Berlin, and Tangier.
• Rooftop Pursuit (SD, 5:39) – The CableCam is introduced, which is a neat camera mounted to a zip line. One of my favorite scenes from the film, in which Bourne jumps through a window, is deconstructed here.
• Planning the Punches (SD, 4:59) – Another of my favorite scenes, involving Bourne's fight with Desh, is broken down. Joey Anseh, who plays Desh, demonstrates the use of capoeira, with stunt choreographer Jeff Imada leading us through the various styles that will be used for the scene.
• Driving School (SD, 3:23) – Apparently, Matt Damon is quite the stunt driver, as he learns how to perform a couple of moves, including a terrific reverse 180.
• New York Chase (SD, 10:46) – Second Unit Director Dan Bradley is featured here, as he takes Damon through the climatic car chase near the film's end. The GoRev Mobile and Remote Drive Vehicle make another appearance to provide one of the most brutal crashes you'll see in film. Damon's respect for Bradley and his team are clearly evident here, and watching Bradley work is a real joy.
• U-Control – Again, I love U-Control. Ultimatum utilizes this inventive technology to learn every aspect of the film. The "Picture in Picture" scenes which pop up are insightful, and the "Blackbriar Files" provides a nice high-tech look into the people and places of the film. Again, I suggest you watch and all the special features before even trying U-Control. You will seriously be pulled into this feature if you're not careful.
BD-Live Functionality
My Scenes Bookmarking
The exterior box for the films is nice, and contains three eco Amaray cases with single discs. There are various versions of this set available through other countries, including those with a Steelbook case (France and Germany among them). While there is no interior artwork or art books, the special features more than make up for this maddening trend in home entertainment.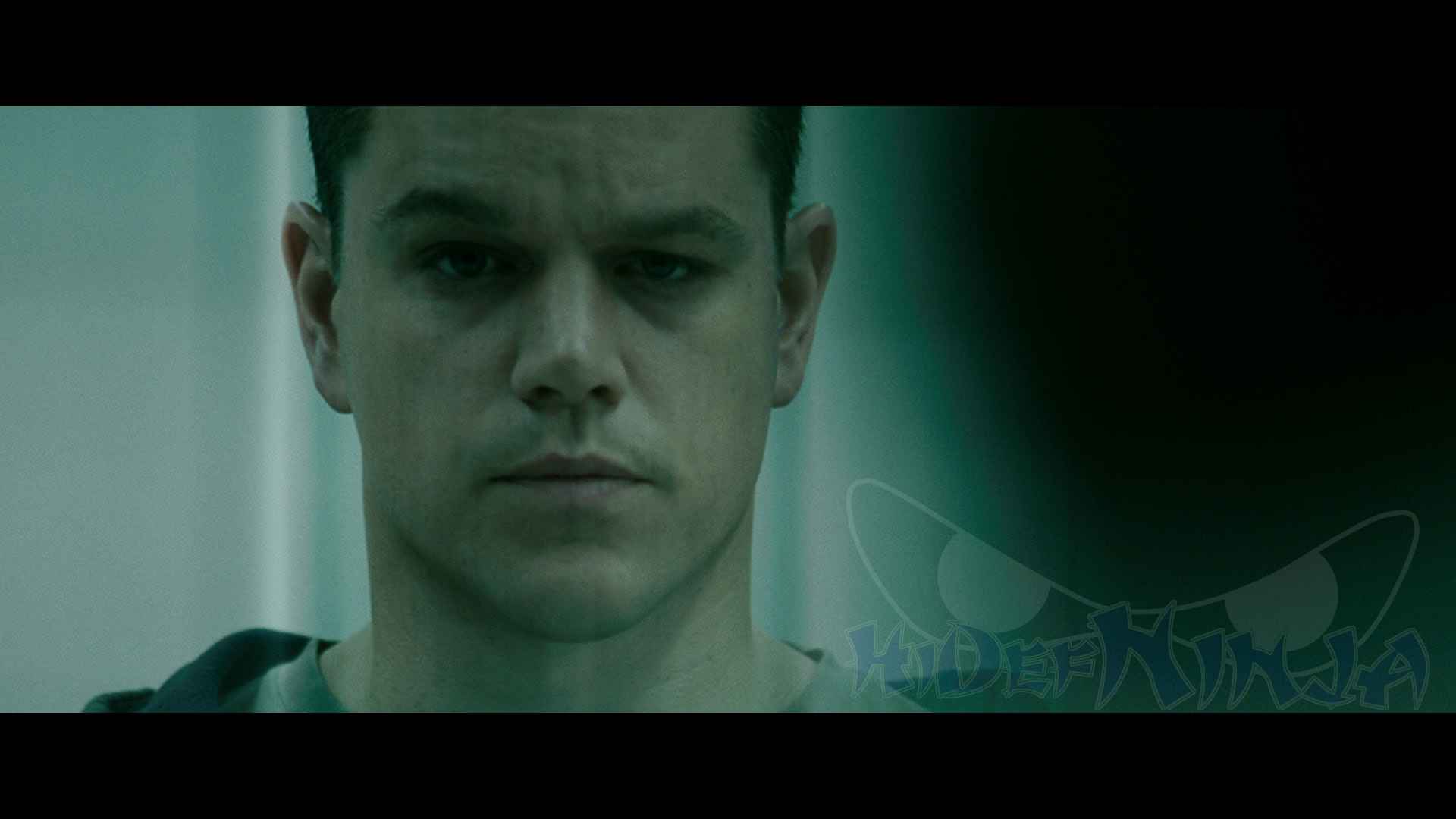 The Bourne Trilogy makes a strong case as the best movie trilogy ever made. This A-class thrill ride is only outmatched by an amazing set of special features, which provide almost every angle possible into the series' background. Every aspect of the film's transfer is top notch, with only a minor concern about all the special features being offered in SD. I absolutely recommend this set, as it could be awhile before we see anything better.