We Bought a Zoo is an old-fashioned family film that's just deep enough to keep the adults engaged, so long as you're not keeping a scorecard.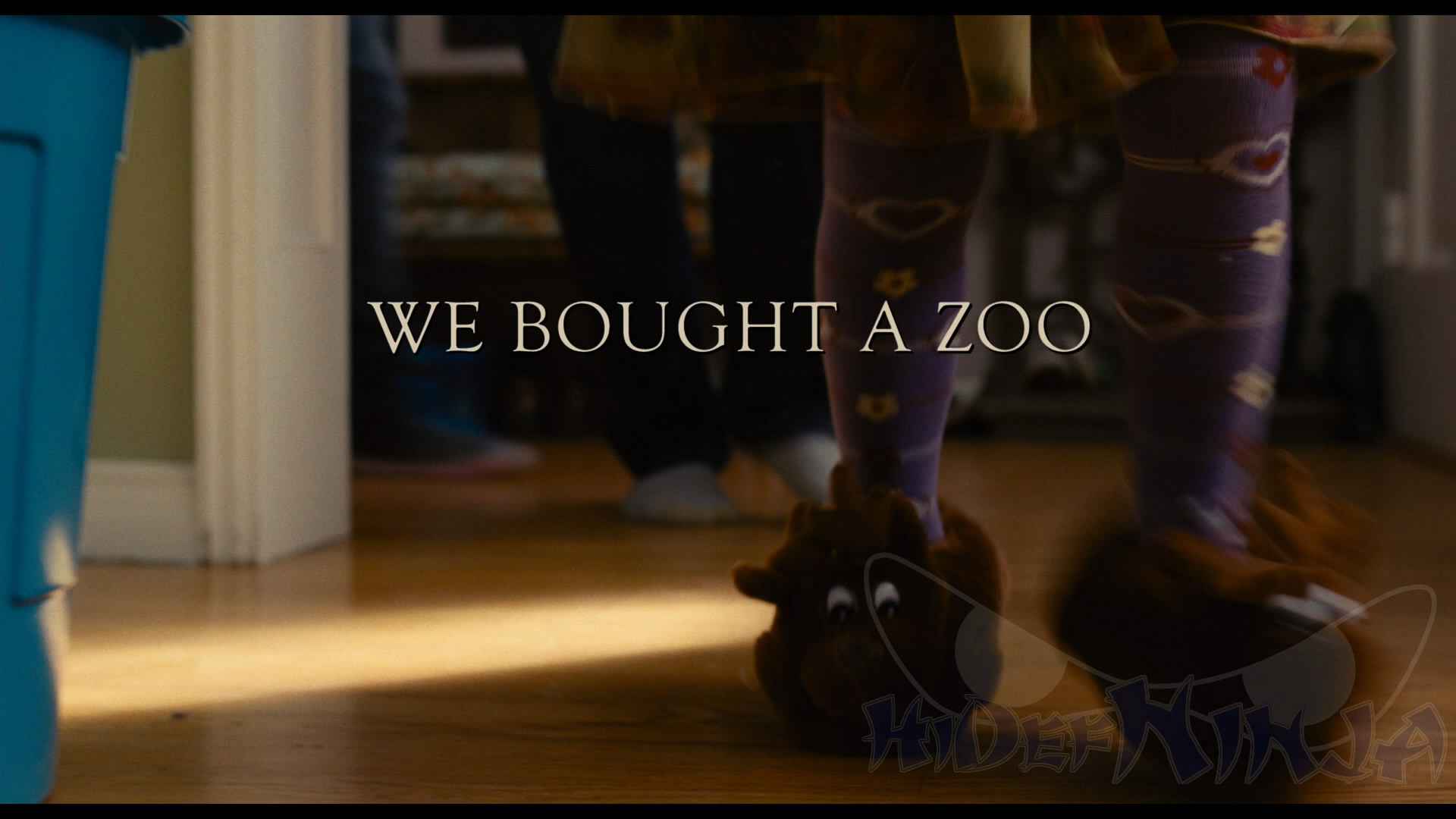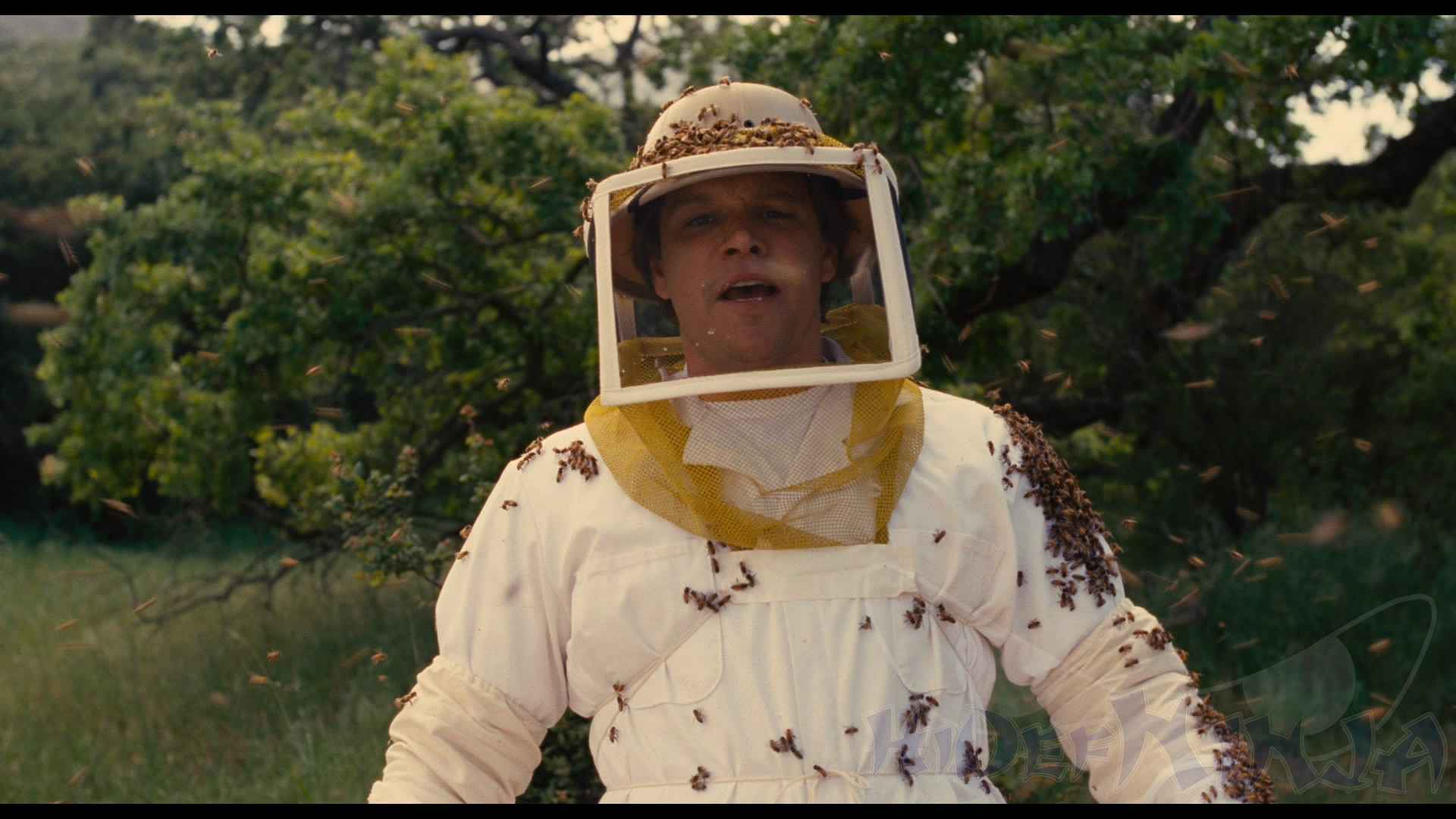 At first glance, We Bought a Zoo might seem like a kid's film that's more dessert than entree.  But peel back its layers and you find a fairly well-written comedy/drama that is just serious and sentimental enough without taking itself too seriously.  Based on a true story, Matt Damon (The Bourne Identity) stars as Benjamin Mee, a recently-widowed father who for years survived as a thrill seeker and wrote about it for his local newspaper.  Mee is not dealing with his wife's death too well, struggling to raise his two children, 7-year-old Rosie (Maggie Elizabeth Jones) and her 14-year-old brother Dylan (Colin Ford), who was recently expelled for stealing and displaying graphic artwork at the school's art show.  Benjamin's life is in a tailspin as well in a professional sense: his newspaper job might soon disappear, and the idea of having an online presence is just not appealing.  Seeking a life reboot is never an easy thing, but the always-positive Mee has a plan: buy a home in the country.  Personally, I'm not sure I agree with it, but it's clear that Mee cannot survive in a town where memories of his wife pervade so strongly.  He soon learns that his dream house comes with a twist – it's actually part of a recently shuttered zoo.  The crew maintaining the zoo has dwindled to six, and look more like rejects from Community than real zookeepers: a strange Irishman who innovated zoo building years ago before turning into a drunk (Angus Macfadyen, Braveheart); a guy who walks arround with a monkey on his shoulder (Patrick Fugit, Almost Famous); and a few others, none of whom serve any real value to the story.  The only one that figures in here is Kelly Foster (Scarlett Johansson, Avengers), whose 24/7 devotion to the zoo has left her friendless and living at home with mom.  She's seen the zoo fall on hard times and is pessimistic about Mee's ability to turn things around.  Of course we know he will, and that Foster will fall for Mee at some point.  Like many aspects of Zoo, the love story is as thin as Mee's wallet after reviving the park.  When it is successful again (and the two have their moment in the ticket booth), we're happy for them, but it all seems just a bit unconvincing.  Director Cameron Crowe (Say Anything) has in the past endowed his films with silly love stories, mostly with inconsistent results.  While there is good chemistry between Damon and Johansson, it's all too clear from the start that these two will get together before film's end. 
This isn't to say that Crowe hasn't written some nice dialogue here or created pretty scenes that memorialize Mee's first meeting his wife, or the great line that you only need to display '20 seconds of insane courage' to witness something special.  But sometimes Zoo just misses the mark at points.  Crowe does a good job of portraying Damon as the grief-stricken-but-seeking-a-fresh-start dad, but there's also the inevitable scenes requisite of a film like this: the blow up between Damon and Ford over the move, the love story, the success which the zoo enjoys, the tragedy of putting down one of the animals.  While we empathize with Ford's character for periods, he's there to just look moody, as is Jones's role is to look like the cute 7-year-old.  Crowe's dialogue throughout Zoo tries to feel like the '80's wonders he produced, but when you have a quality actors like Thomas Haden Church (Spiderman 3) reading funny dialogue and picking up shovels to help brother Benjamin out, you wonder if he could have been used better, or made the funny moments…well…funnier.  Also, the 'love' story between Ford and Elle Fanning (Super 8 ) comes off flat, leaving Ford's love declaration at movie's end as both totally unrealistic and even a little creepy.  Fourteen-year-olds have no idea what love is, nor should they be toss the phrase around like a frisbee.  While this film is rated PG, there a couple of cuss words thrown out that I thought would have automatically relegated our tale to PG-13 status.  We Bought a Zoo is not a bad story, and families will probably enjoy the positive message of the story, so long as you ignore the cliché's, cuss words, and other plot holes.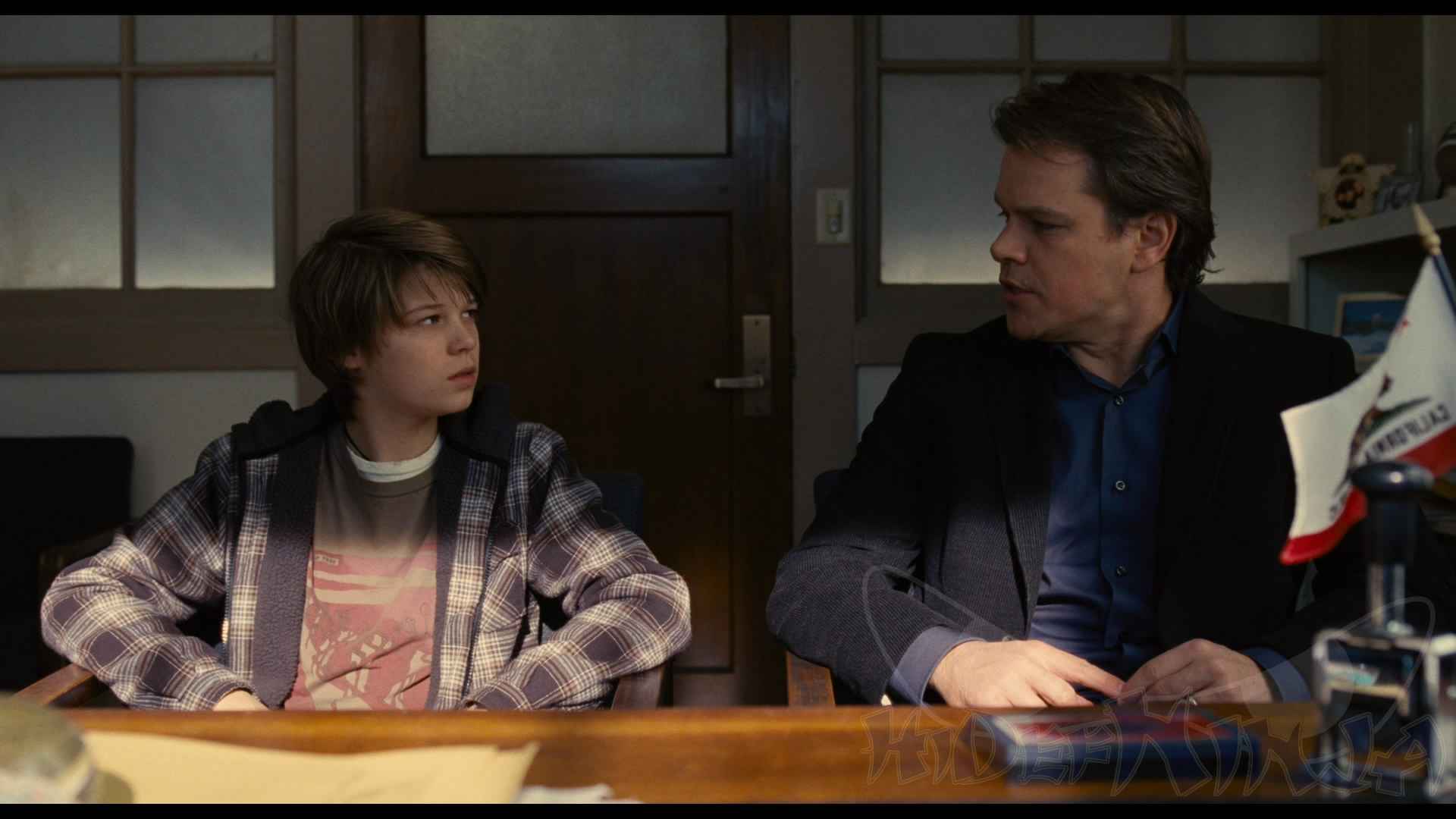 We Bought a Zoo is presented in 1080p/AVC  transfer that is clean and free of any issues whatsoever.  Given changing weather conditions, shooting outdoors is not easy, but Zoo looks great.  I noticed zero haloing or edge enhancement, and hair/skin detail is crisp and realistic.  Colors are also sharp and do not bleed into each other.  Shadows move nicely from black to bright, and even variations of the same color are apparent here. The various animals of Dartmoor Zoological Park look terrific here – the oranges of the tigers stand out, the blue in the peacocks is sharp, and the detail of the porcupines when they attack Mee is very sharp.  20th Century Fox is making good headway to presenting a library of absolutely clean transfers, and Zoo is yet another excellent example.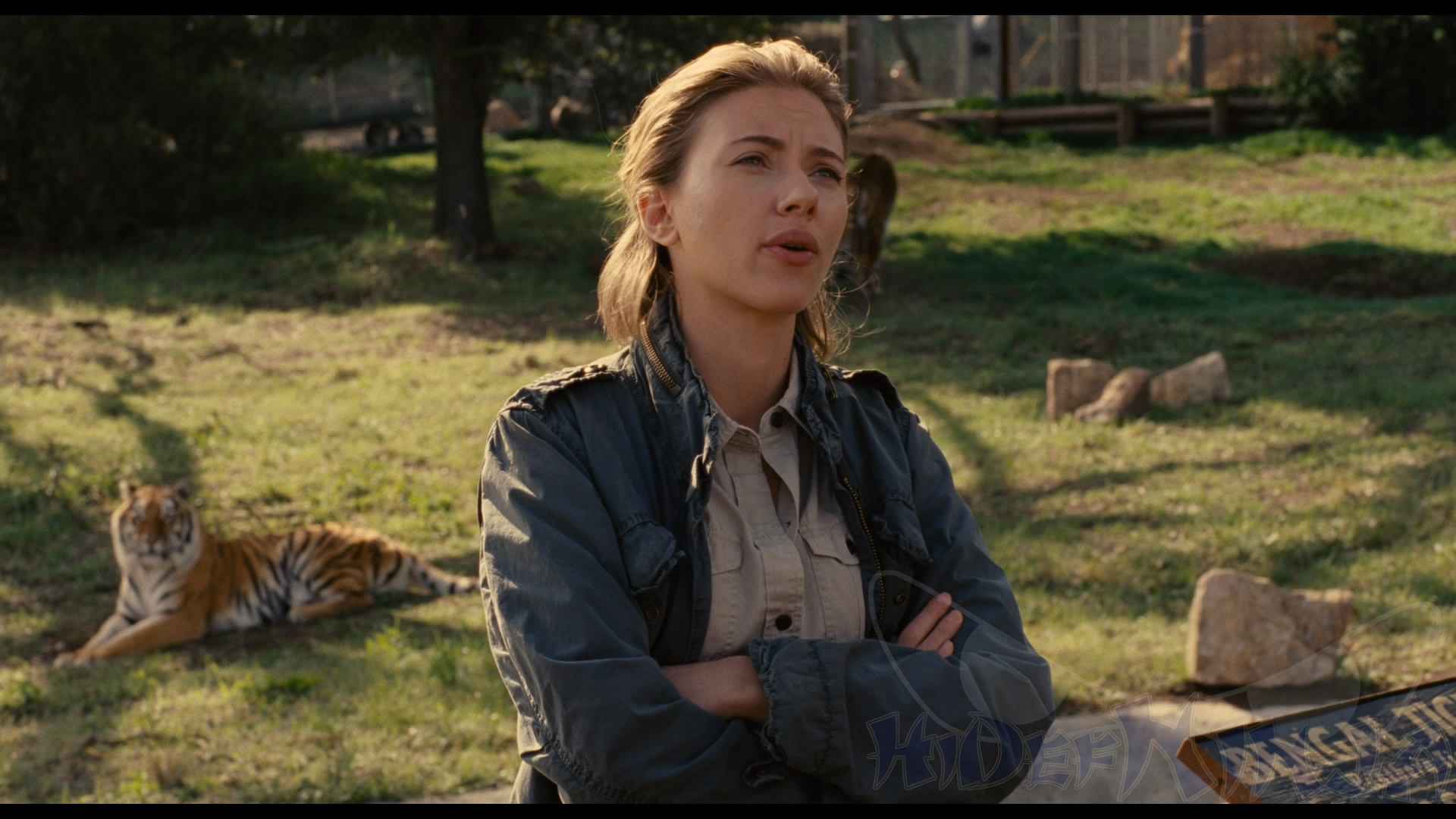 Say what you want about the family-friendly storyline, but Zoo offers another exceptional audio transfer from Fox.  Granted, there's little if any action here, but the DTS-HD Master Audio 5.1 track proves you can still enjoy a great lossless experience.  While the front speakers drive most of the experience, it's the surround end, which immerses you in a collection of animal sounds, wind, rain, and the occasional car or town noise.  Your experience is heightened by these additions, and while I know it's not easy to duplicate, the effort made by Fox is certainly appreciated.  While dialogue throughout the film is clear to understand, I didn't think too highly of Composer Jonsi Birgisson's score, which was a little too airy for my tastes.  However, it does sound really good, along with Crowe's choices of rock pieces from artists like Pearl Jam and Neil Young, and you don't have to play The Remote Game between their interludes and the dialogue.  The LFE only comes into play with tiger sounds and the music, but it's clear and welcomed when it does.  Overall, a very nice presentation.
The film offers viewers exceptional opportunities to learn more about the production side, and features the following:
Audio Commentary: Crowe, editor Mark Livolsi, and actor JB Smoove (who played Damon's realtor) discuss the making about the the film. Not sure why Damon or Johansson didn't show up for it, but there's some interesting comments from Smoove that are pretty funny.  As always, Crowe provides good insights into the filmmaking process.
Deleted & Extended Scenes (37:27): There is a serious amount of deleted scenes and extended here (20 in all), none of which would have added any value to the final product.  
We Shot a Zoo (1:15:52): If you're looking for a comprehensive look at a film, this one probably takes the cake.  It covers just about every aspect of production, from the meetings which spawned the script, to location selection, to the building of the farm house which was done so in just 8 weeks – and to code.  It's almost as long as some films, and certainly worthy of a special ala "HBO's First Look."
Their Happy Is Too Loud (17:29): Composers Jonsi, Alex Sommers, and Director Crowe are featured as the soundtrack is crafted.
The Real Mee (28:35): One of the best featurettes on this disc, featuring the real Benjamin Mee, as he discusses the history of his zoo and the real reason why and how he came to purchase it.  The answers will change your perception of the film, so make sure you watch the film first.
Gag Reel (6:57): Gag reels are always fun, and this is set to the tune of Jonsi's music.
Photo Gallery (1080p): Amazing shots taken of the animals and shooting locations by photographer Neal Preston.
Theatrical Trailer (2:30)
Sneak Peeks (3:40)
The version I reviewed came as a 3-disc set, complete with a Blu-ray, a DVD, and a third disc with the Digital Copy.  The slipcase is not embossed and no interior artwork is present.  The film is presented in Region A.

A nice home release of descent family flick, We Bought a Zoo will entertain even the adults, so long as they don't pay attention to the plot holes.  The audio is terrific, the video is great, and the supplements are very thorough.  It's a good tale of optimism in a time when we can all use a healthy dose.  The film is rated PG, and is recommended for families.