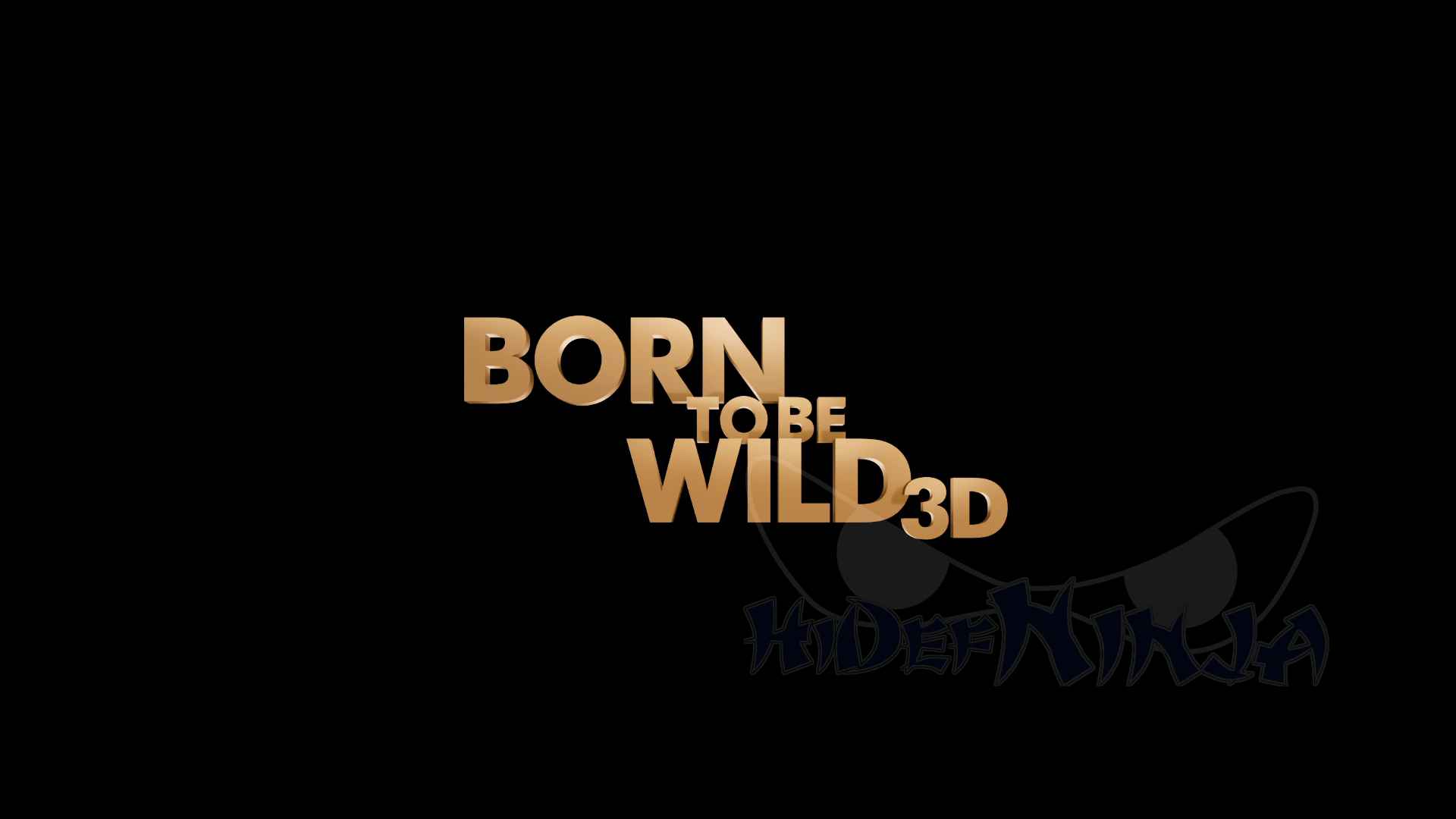 Born to Be Wild is a terrific but all-too-short IMAX experience.
At first glance, the idea of paying almost twice the cash for an IMAX movie seems ill-advised.  What could the experience possibly provide that a traditional digital screen could not?  Spend an afternoon in one of them, and you'll kick yourself for not seeing a film there sooner.  These 6-story tall single theatres wrap the viewer in an unparalleled experience, both in terms of the bigger screens, and in their truly immersive sound system.  IMAX uses a larger (but still traditional) picture film, which is a double-edged sword for those videophiles worried about loss of quality over multiple showings.  But if you can get there early in a showing run, IMAX feature films look and sound terrific.  The same goes for their documentaries, which was how people learned about them in the first place.  Their most recent home release, Born to Be Wild, reinforces both the unique nature of IMAX's product and the problem with their home releases.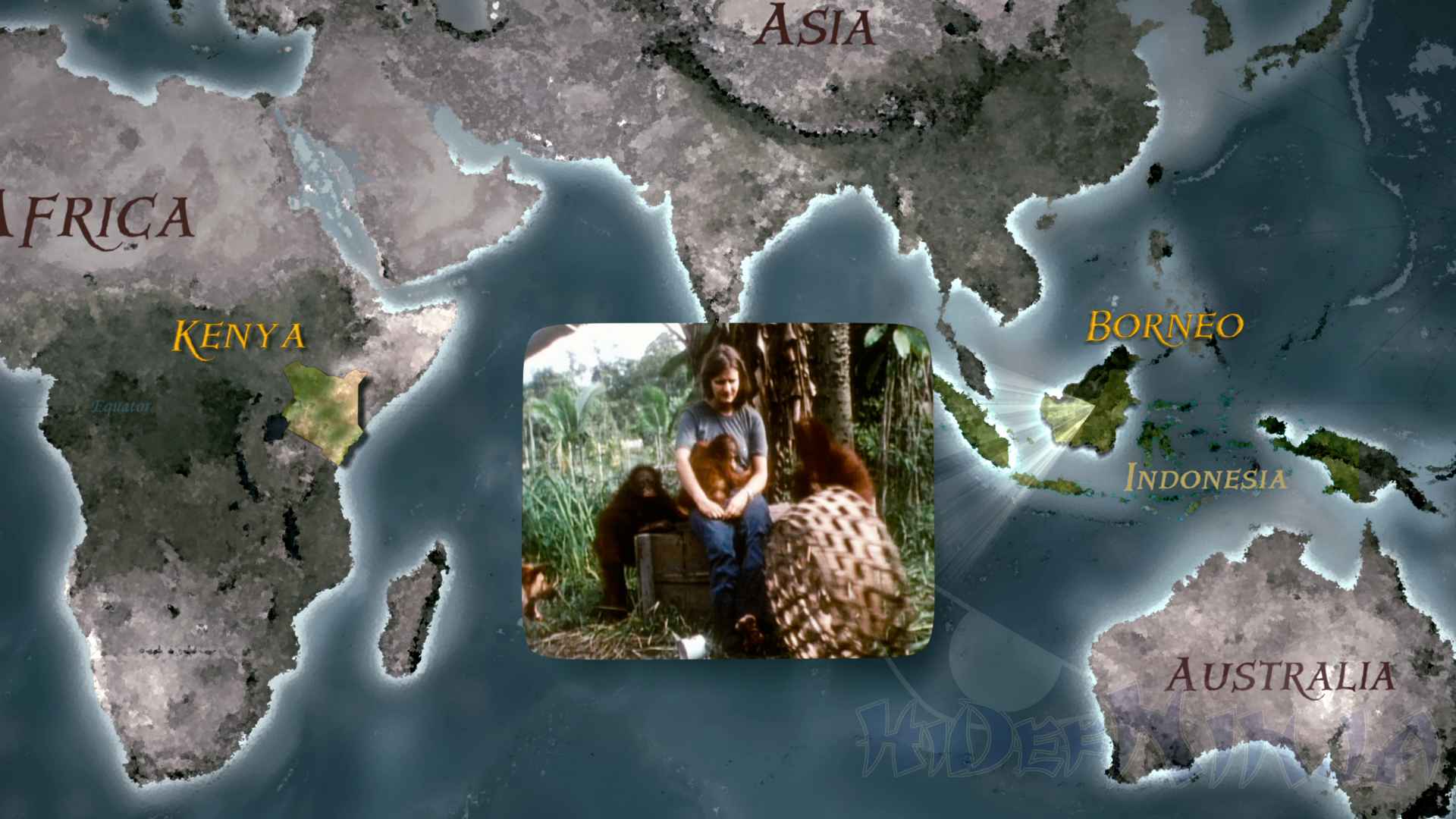 Narrated by Morgan Freeman (Glory, The Shawshank Redemption) and originally shot in 3D, Wild visits Borneo and Kenya to learn about the headway which two separate programs are making to protect orphaned orangutans and elephants.   Set among the dramatic backdrop of the David Sheldrick Wildlife Trust, we learn how a baby elephant is rescued after its mother is poached, and the incredible role which humans play.  Caregivers sleep in the same room with these babies, feed them with large bottles, and even exercise with them.  In Borneo, we learn of the efforts of primatologist Dr. Biruté Mary Galdikas as she nurses baby orangutans before releasing them back into the wild.  While the film emphasizes more of the human interaction with the orphans than towards a scientific documentary, its still a great story to watch.  The extraordinary work these two groups perform and the connection they have with their orphans is simply inspiring.  My only issue with the film was its paltry 41-minute runtime, which really isn't enough to tell these amazing stories.  Born to Be Wild has a great big heart which should have been expanded and given a wider release.  Besides, if Harry Potter and Batman can come to IMAX, there's no reason to think the door wouldn't swing both ways.  This is a perfect family film that should make the little ones laugh and keep the adults entertained with its amazing vistas and backdrops.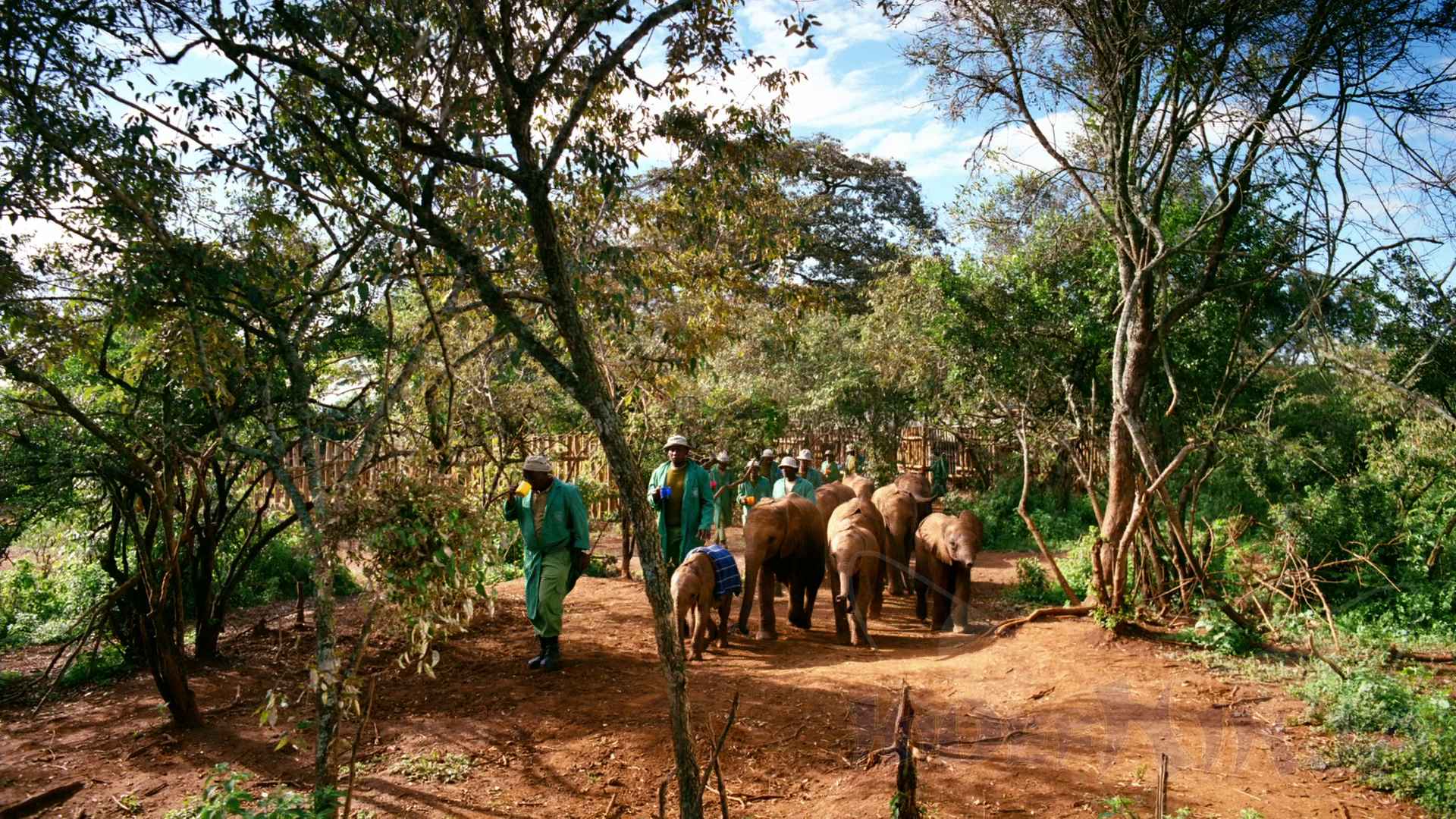 While IMAX has always been known for delivering the goods in their theatres, I always wondered how their home releases would fare.  Simply put, Born to Be Wild looks amazing, thanks to its 1080p/AVC transfer which looks even better because its transfer was taken from a master print that's 10 times larger than standard film.  This 15/70 film captures every elephant wrinkle, every orangutan hair, and provides such deep detail to forests and deserts that it's hard to find an equal.  Director David Lickley leaves no visual stone unturned here, as there is zero haloing or edge enhancement present.  The orangutan preserve is gorgeous, showing off every branch and leaf, while respecting the details present on human clothing.  The earth-tone colors of Kenya are bright, extremely detailed (such as in the dust bath scene near film's end), and mix very well with man-made objects such as the soccer balls which the elephants kick around.  Yes, these elephants play soccer, and every movement is captured on this terrific transfer.  If there's one issue to mention, and it's only minor, is some wider shots of landscape are slightly curved at the ends, due to the dimensions of the IMAX screens.  You can see it near the end of the film, but it doesn't detract at all from the final product.  It sinply serves as a reminder that these films are shot for different theatres than some might viewers might realize.  Otherwise, it's a perfect transfer.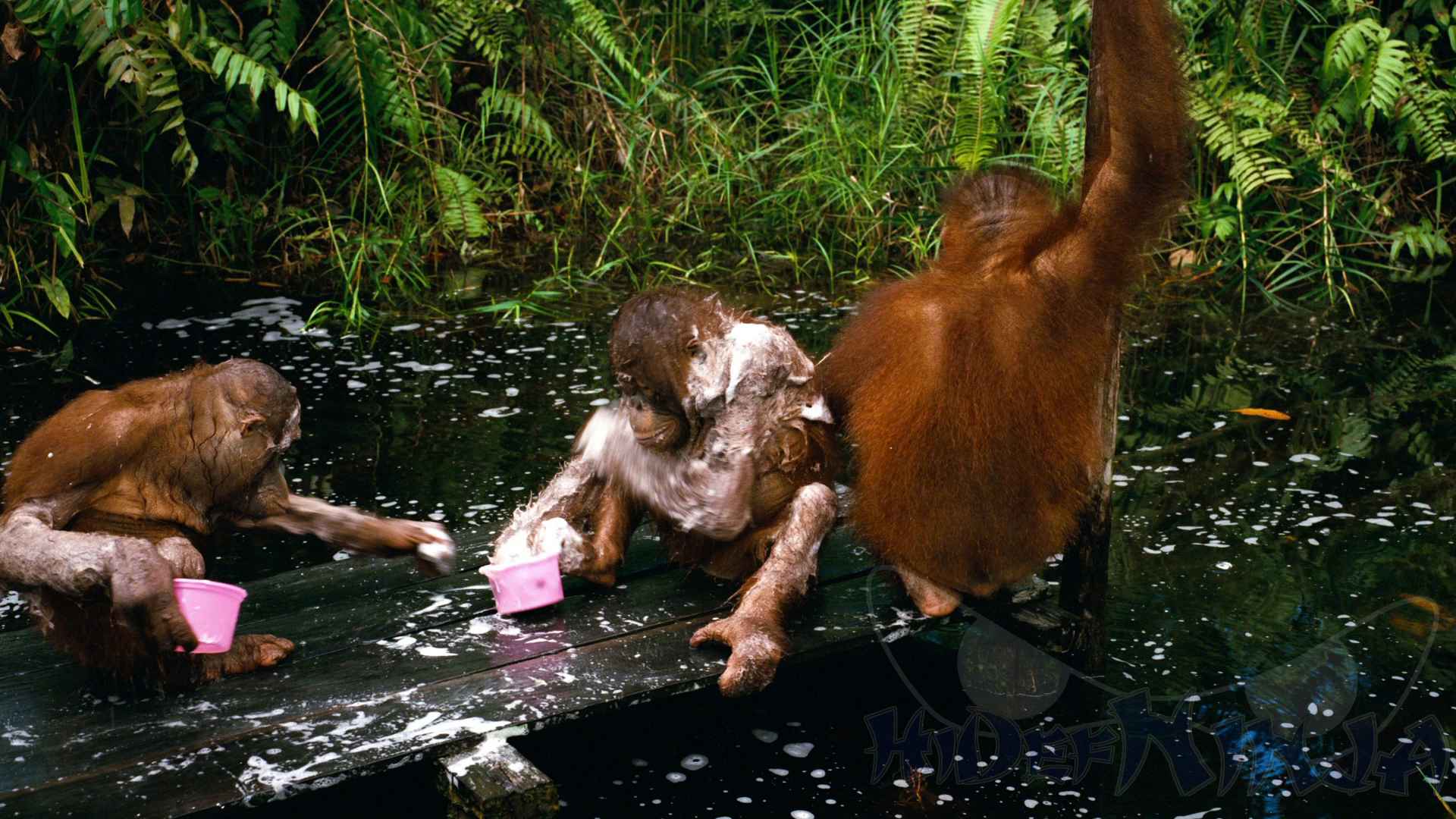 Born to Be Wild is presented in DTS-HD Master Audio 5.1, bringing the unique environments of Kenya and Boreo to life.  Wrapping the listener in a soundfield of animal voices (which move from one surround speaker to another) and ambient jungle sounds, the effect creates an immersive experience that's simply not present in other studio releases.  Freeman's narration is clear without ever getting in the way of the goings-on; and the LFE booms with elephant feet, and rumbles as trucks rescue these orphans.  And while your surround system won't get the workout brought on by a good action flick, Wild's impressive lossless audio track completes the film experience with great results.  My only complaint was the lack of a 7.1 track, which should not have been difficult to achieve, given the sheer massing of speakers present at any IMAX theatre.   Overall, it's a pretty impressive experience.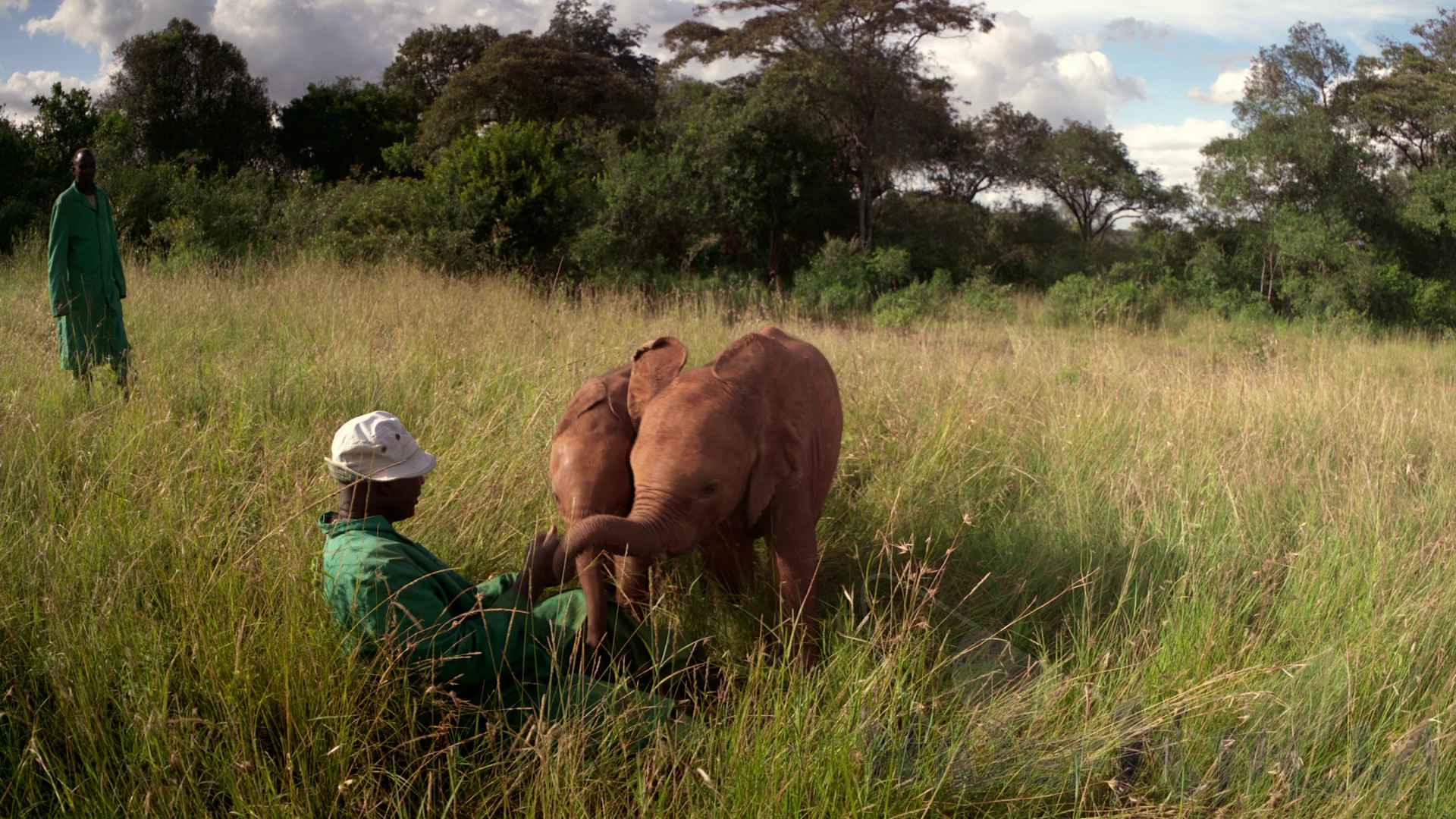 Yikes.  While audio and video transfers seem to get the attention they deserve these days, it's clear that Warner Bros. did not apply the same practice to their supplements.  Wild's offering are as slim as the film's runtime, but are at least all offered in HD:
Borneo (2:50): The IMAX crew arrives in Borneo to begin shooting at the orangutan habitat.
Kenya (2:39): The efforts of Daphne Sheldrick to save orphaned elephants is featured.
Camp Leakey (2:42):  The facility named after biologist Louis Leakey is featured.
Coming Home to Tsavo (3:43): Sheldrick and the role of her team in bringing the orphans to Tsavo is featured.
Wild Filmmaking (3:25): We learn about the logistics of bringing IMAX equipment up the Borneo River.  Director Lickey, Writer Drew Fellman, and Director of Photography David Douglas discuss the challenge of filming in 3D while witnessing unexpected behaviors by the orphans.
Caregivers (3:35): One of my favorites of the supplements, this featurette highlights the 130 staff people who help to nurse and take care of the 300 orphans.
In addition to the two-disc Combo Pack which features the Blu-ray, DVD, and Digital Copy which I used for this review, there is also a  3D and standard DVD release available.  The slipcover is not embossed, but that might be different for the other versions.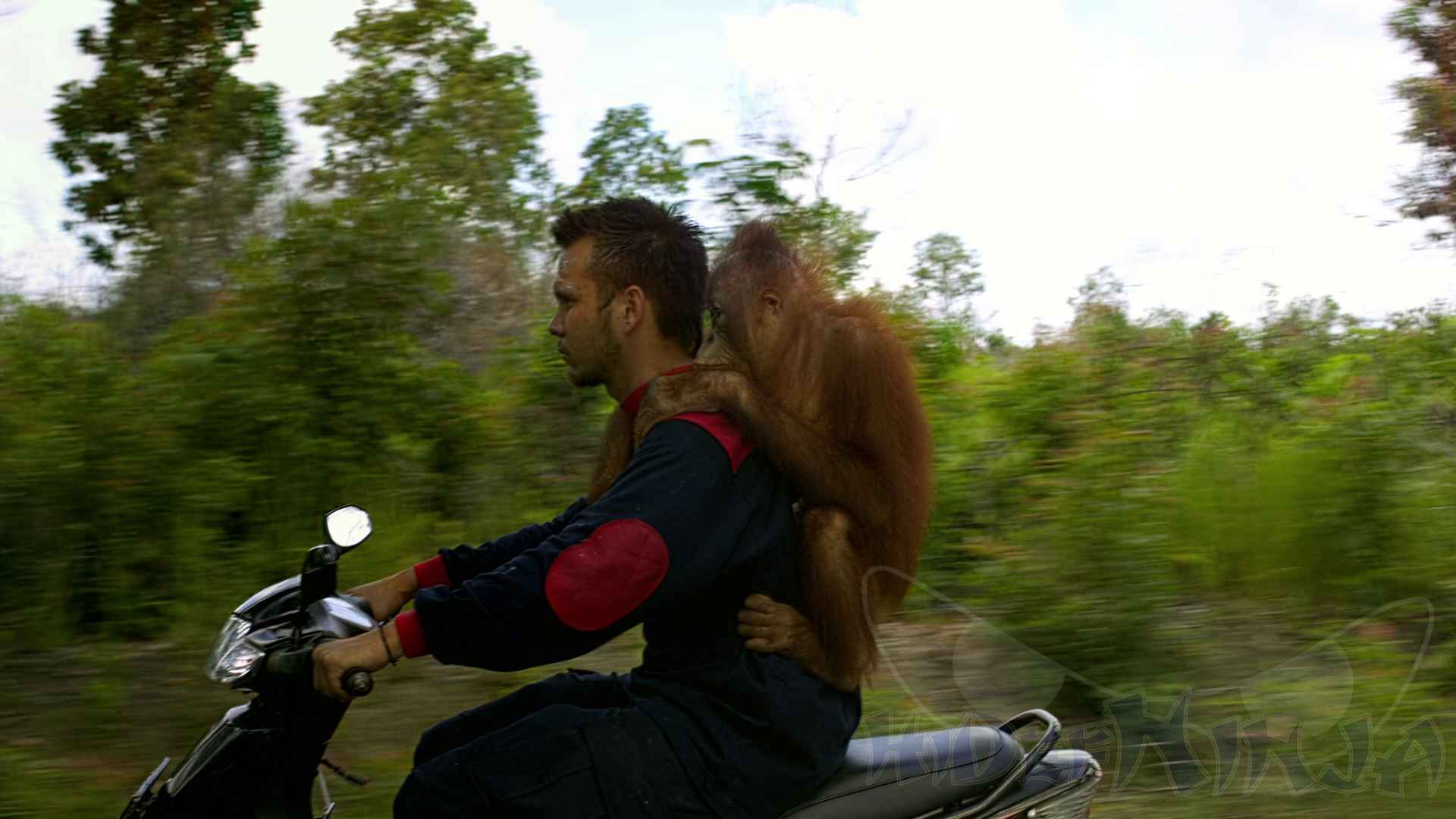 With a terrific video and audio transfer, the stories told in Born to Be Wild are as educational as they are entertaining.  And while the runtime and supplements are both paltry for its high price, neither should detract from the amazing work these two groups are performing.  Both deserve our greatest attention and respect.  Highly recommended for families.