Hello Earthlings …. errr, Ninjas! Today we have a copy of John Carter on blu-ray which streets on June 5th to give-away. This is an awesome movie that HDN definitely approves of so I really hope we all buy a copy and show some support to Disney in hopes for the sequel. But of course one of you lucky Ninjas will be getting one for free!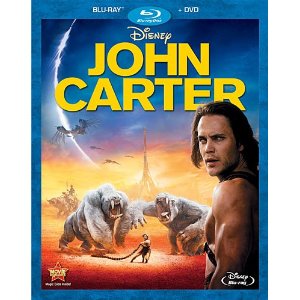 While it may not have met their box office wishes, hopefully it can surpass home media expectations and breath some more life back into this awesome new sci-fi action adventure. Disney has recently paired the movie with Avengers at drive-ins etc. and the film has picked up steam and is pretty close to breaking even on budget costs. Keep watch for the official HDN review coming soon, and until then shout out below why you didn't see it in theaters if you didn't. If you did, shout out why you would like to see a sequel and all comments will be entered in for the give-away! Good luck!
Update: Winner has been chosen. Please stay tuned for more future giveaways!