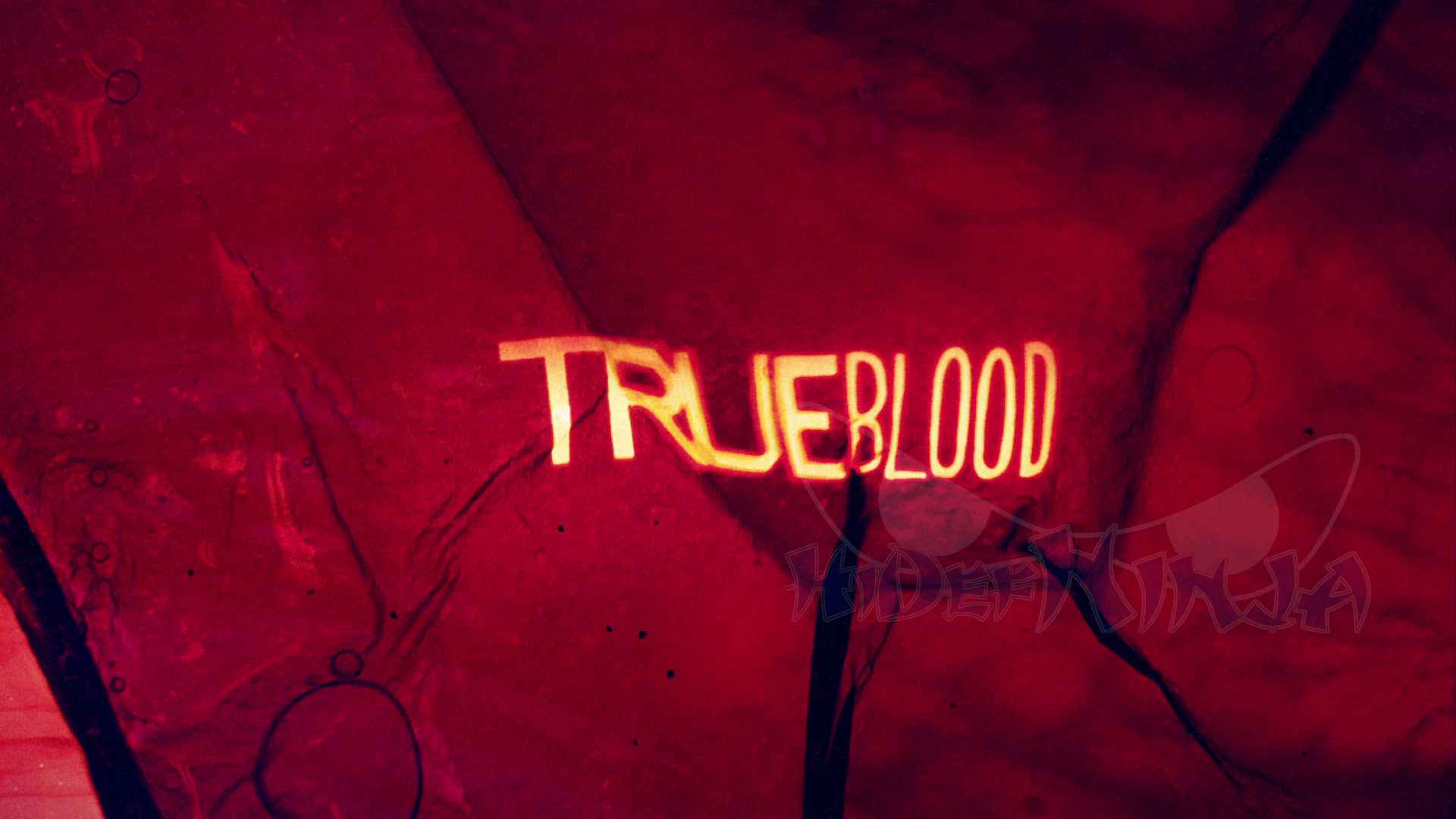 True Blood Season 4 sounds terrific, but its special features are cumbersome and the video transfer is suspect.
I've never gotten into True Blood.  It's not that I dislike vampires vs werewolves, or pretty faeries, or naked heaving breasts.  But, True Blood never did it for me – it's too much like vampire porn mixed in with a soap opera in the Deep South.  Perhaps if it had occurred in a modern Gothic world like Underworld (which I know is what makes the series unique), I could have gotten over the love triangle and the seemingly unending amount of actors which frankly requires a flow chart to keep straight.  If you're good at that, then you'll love the feuding vampires Eric and Bill (Alexander Skarsgard, Battleship; Steven Moyer, The Double), shapeshifitng Sam (Sam Tramell, AVPR), and the mind-reading fairy Sookie (Anna Paquin, X-Men).  This season saw more than its fair share of plot twists, feuding, and werewolf political drama, only to see Eric and Bill lose their patience with Nan, killing her and potentially setting the rest of the American Vampire League against them.
A lot of names are are cleared from the menu, almost as if Creator/Executive Producer Alan Ball knew that his train had gotten a little full of passengers and thus had gone off the tracks.  Still, season four felt too uneven, too hit and miss, even as it winded down with more deaths of major characters than I've seen in awhile.  Perhaps it's a chance to clear the board, but I'm not sure if newbies will appreciate the direction creator Ball will take them; veteran viewers might stick around only because they have invested three seasons worth into the series.  The home release, like the season itself, is a mixed bag of cumbersome and unneeded special features and a video transfer that gets way too dark far too often.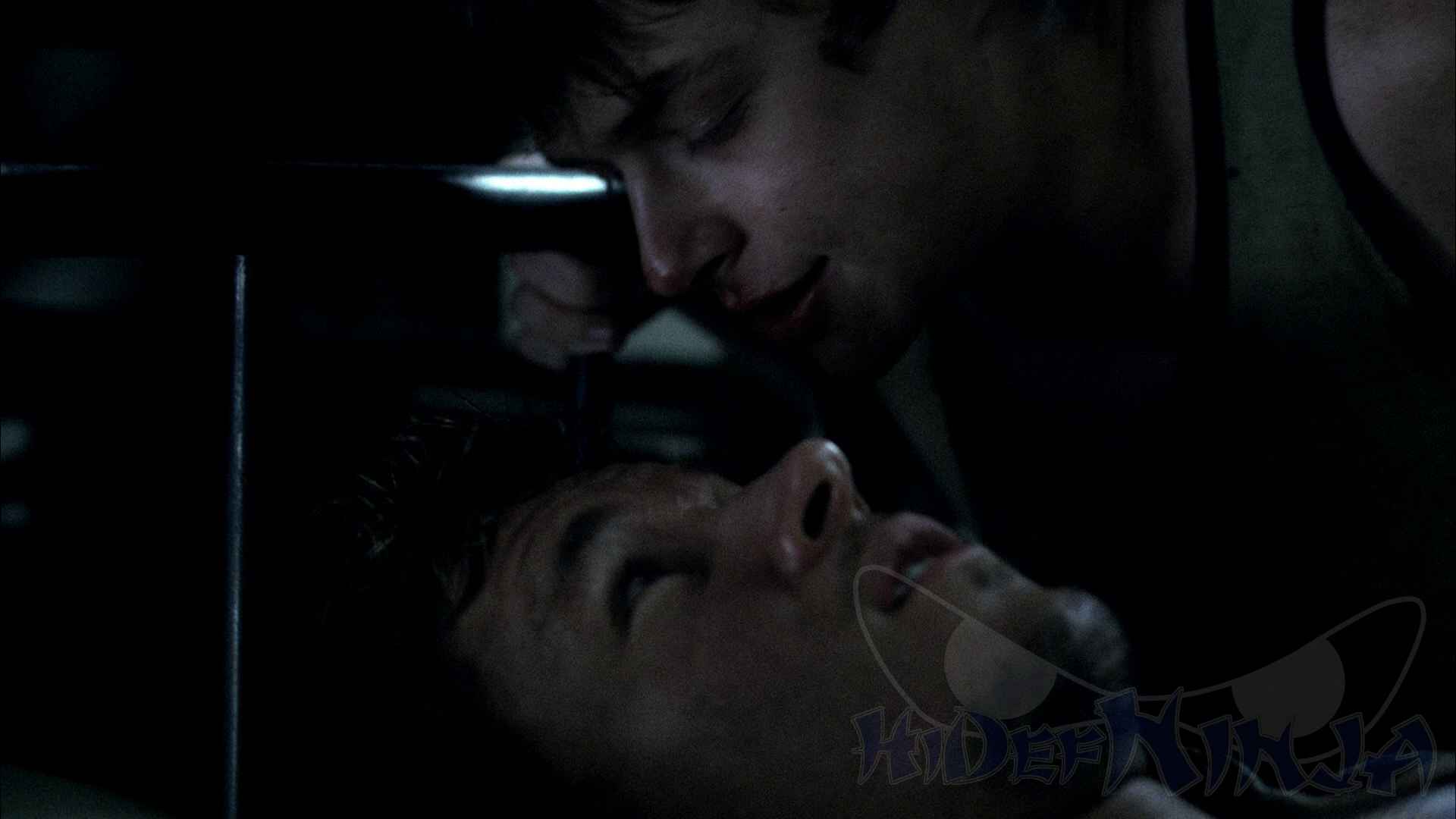 True Blood is presented in a MPEG-4/AVC transfer that's crystal clear but not free of errors.  Hair, pores and sweat are sharp, as is wrinkles in clothing and the natural environment of New Orleans.  Skin tone of both humans and vampires look natural, as do their flesh tones.  Humidity, fog, and the mist of the swamp look great and authentic.  Yet, the issue here isn't clarity, which is obviously stellar: it's the detail within blacks, which get completely lost.  Once black or any shadow whatsoever appears (and in True Blood it's almost a requisite), there is no detail to speak of.  It's almost as if any black were swallowed up, taking any detail or variance in color with it.  I noticed the issue across every disc, and even with the special features and behind the scenes.  Yet, every other aspect of this presentation is excellent, and every print contains zero artifacting, banding, or edge enhancement.  The postives outweigh the negatives so much that it's less than a 50/50 split, hence the higher score.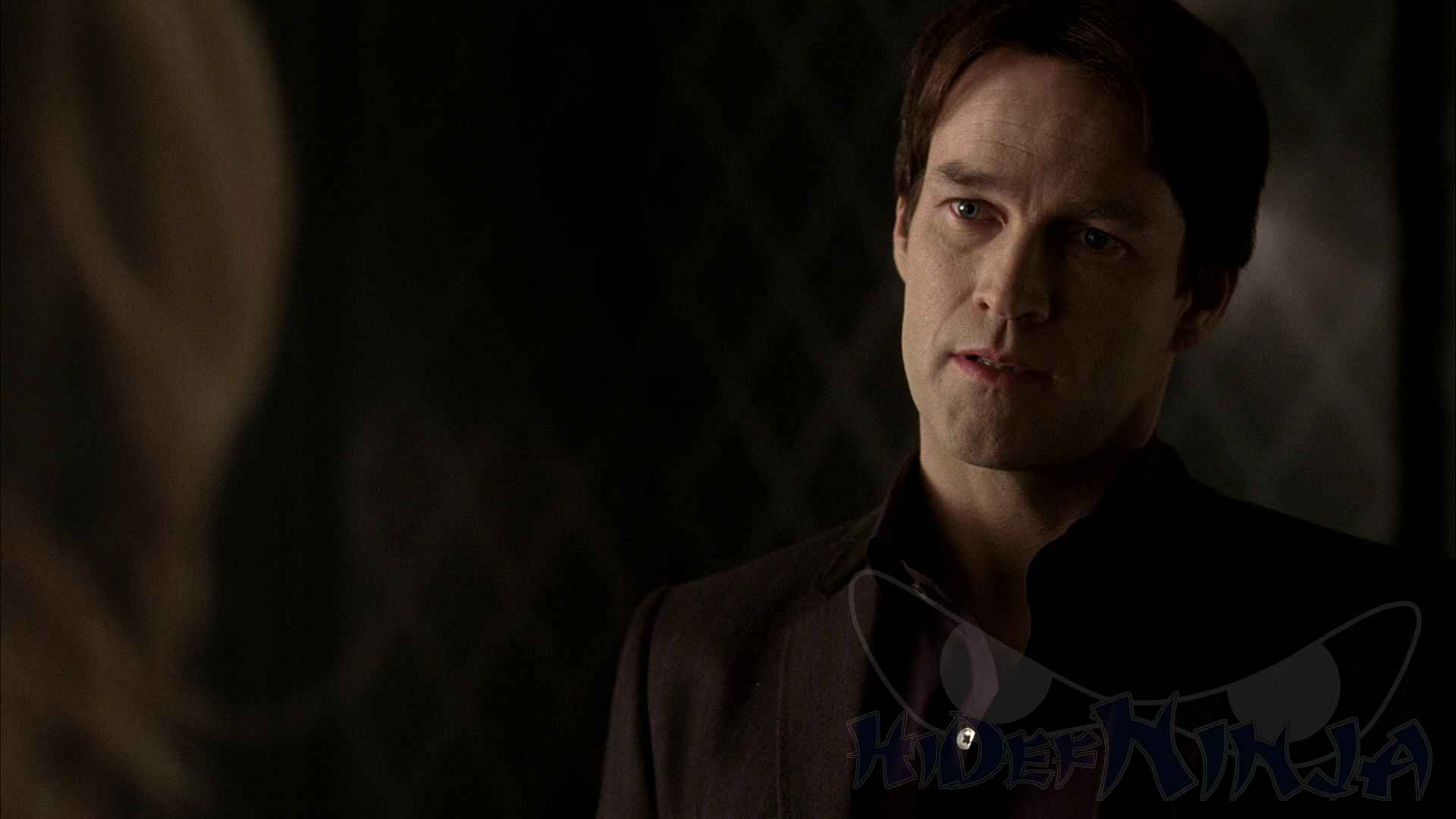 If the video transfer suffers from any shortcomings or inconsistencies, the audio more than makes up for it.  True Blood is offered in a stunning DTS-HD Master Audio 5.1, which is both aggressive and immersive.  From the bayou swamps to the werewolf bar, Wiccan shop, and vampire club, every environmental detail is covered and given the best treatment possible.  Blood splatter sounds are impressive without drowning out dialogue which is always intelligible without playing The Remote Game.  The LFE gets a good workout as well, as we're treated to variety of explosions, gunfire, and black magic swooping.  It's great to see a television series get such a treatment, and True Blood delivers a terrific lossless track.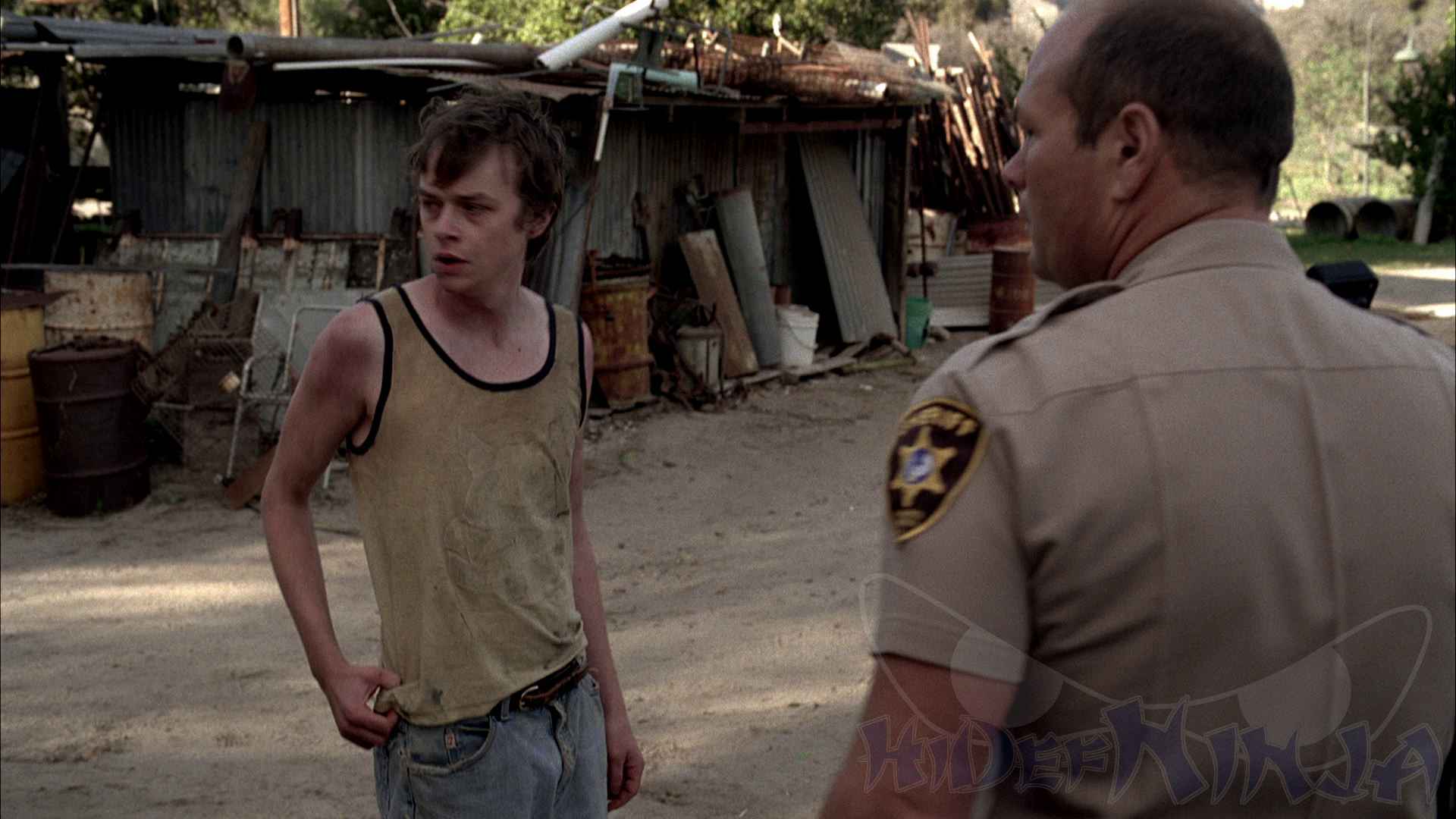 There's a surprising amount of confusion experienced when attempting to access the several unappealing special  features on these discs.  In addition, many seem unnecessary considering the hardcore fans who would be purchasing this.  I don't know about others, but it's rare that I blind buy something this expensive; I must conclude that newbies to the series would come up with the same decision, thus my concern over some of what's included.
Audio Commentaries (Discs 1-4): There are six commentaries in total: "You Smell Like Dinner" with writer/co-executive producer Brian Buckner and actors Deborah Ann Woll and Stephen Moyer; "If You Love Me, Why Am I Dyin'" with creator Alan Ball and Anna Paquin; "I'm Alive and On Fire" with cdirector Michael Lehmann and Alexander Skarsgard; "I Wish I Was the Moon" with co-executive producer/writer Raelle Tucker and executive producer Gregg Fienberg; "Let's Get Out of Here" with director Romeo Tirone and Sam Trammell; and "Burning Down the House" with director Lesli Linka Glatter, co-executive producer/writer Nancy Oliver and actress Fiona Shaw.  These are fairly well done and give audiences some interesting insights into production and characters.
Enhanced Viewing Mode (Discs 1-5, HD): This feature allows viewers to see additional facts about the episode while it's playing.  These are presented either by the actors in their roles, or via a text pop-up screen.  The audio from the episodes is muted during these "character perspective shorts."  Not a bad idea, but only valuable if you've already seen the episode and want to learn more about the character or the minutia of the TB universe.  It's neat to see the actors in their roles during these, but the text pop-ups don't really provide any additional information that would help you to better appreciate the episode.
Inside the Episodes (Discs 1-5, approx. 56 minutes, HD): One of the extras I wish was not included, these short summaries of the episodes we just watched are frivolous and unnecessary.  They don't offer any insights that aren't already in the episodes, and fail to provide additional details that viewers might have found enlightening.  Perhaps had they delved more deeply into characters or left audiences with questions to consider about specific aspects of the episodes, it might have been more effective.
True Blood – Final Touches (Disc 5, 28 minutes, HD): This extra is particularly satisfying, as the creative team behind the episodes are assembled to discuss various aspects of production.  Led by Alan Ball, he brings everyone from the music directors/composers to the editor and sound effects supervisor.  They hit on interesting topics, including the use of sex as a vehicle for the series and the various surprise twists that occur in the episodes.
True Blood Lines (Disc 5, HD): This is an interesting and somewhat effective presentation into the overwhelming cast of Season 4.  You are given several categories of characters (Vampires, Humans, Werewolves, etc), which display text dossiers and relationships to other characters at the bottom.  For example, Sam Merlotte has 15 different connections to other characters, including the vampire/girlfriend Jessica Hanby.  If you're new to the series and need a good starting place, this one might be it, although the interface is slow and cumbersome.
DVD and Digital Copy (SD and HD respectively): For those of you interested in taking your vampire porn with you, True Blood is offered in both formats, making it easier than ever to view blood splatter and vampire-on-human action.
In addition, the Blu-ray set is nicely packaged in a tough cardboard container, with a nice DigiPack presentation of black & white photos of the cast, offset with blood red centerfolds behind the discs.  In addition, there is a short description of every episode and a separate slipcover for the Digital Copy.  All of this fits nicely into the cardboard box.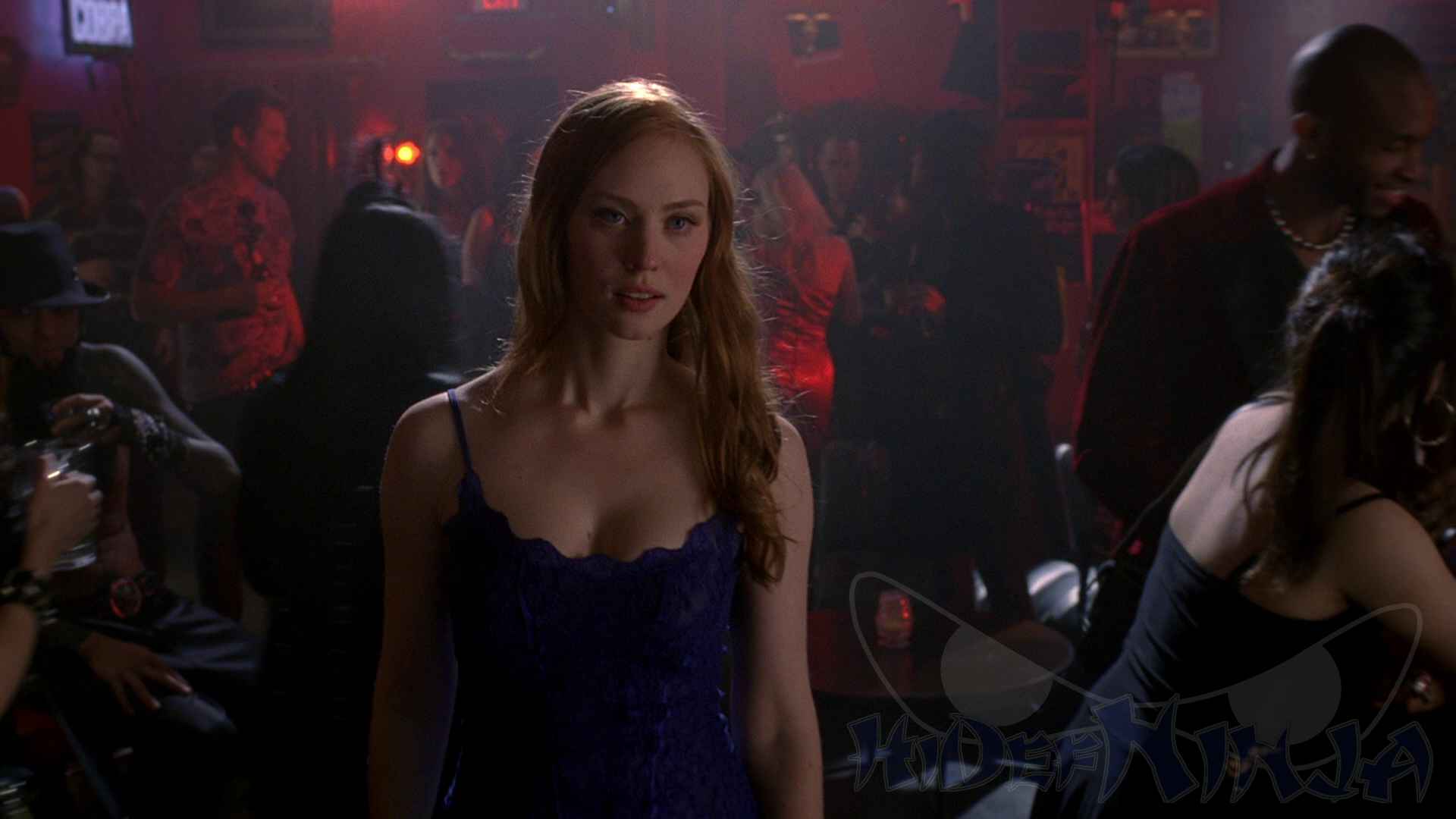 True Blood is a fun romp for fans of the show.  Newcomers will ask what all the fuss is about.  Several issues plague this release including unnecessary extras and a problematic video transfer.  It's great to see so many options for viewing the episodes are available, but I wonder if audiences would have been deserving of more audio commentaries than some of the features released.  Also, I would have appreciated a season that emphasized the characters themselves than the sex so many of them seem to have.  While it's always nice to see the cavalcade of flesh, I wish the series actually appealed to me.  It comes recommended only if you're a collector of the series.  Otherwise, I would spend it on the same version of Game of Thrones.