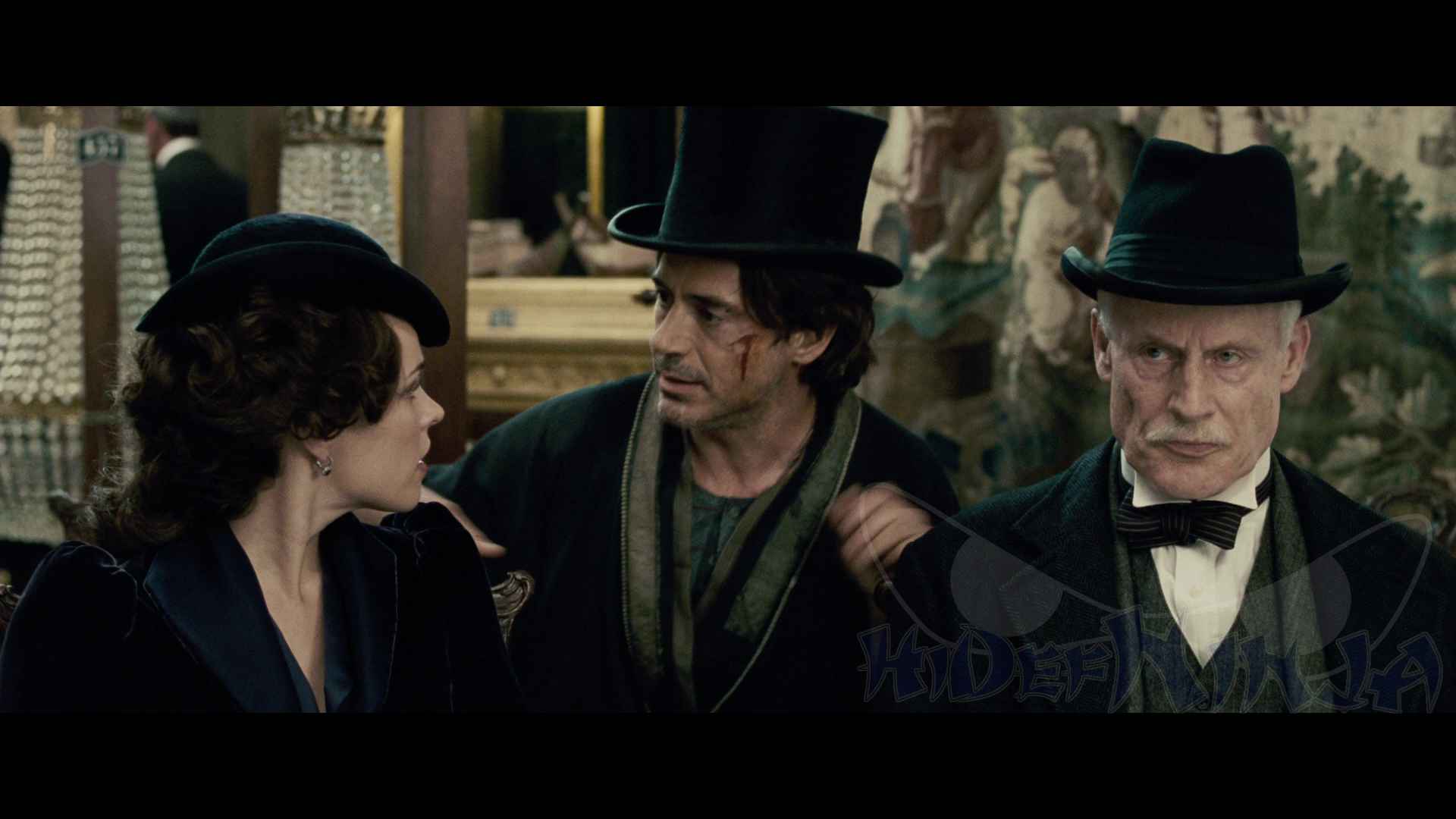 Sherlock Holmes (Robert Downey Jr) is still fixated on Dr. James Moriarty (Jared Harris), believing that he is the culprit behind a series of coincidental deaths among other things. His theory is put to test when his lead, the gypsy Madam Zimsa (Noomi Rapace), has a failed murder attempt is witness by Holmes himself. When the good professor feels that Holmes is too close to uncovering the conspiracy he begins targeting his closes friend Watson. Now Holmes and Watson are on a race for time in order to uncover the secrets that Moriarty and his goons are hiding. But Holmes hasn't accounted for the fact that Moriarty is just a brilliant as he is and has something up his sleeves.
The story takes place shortly after the where we left off in the last film, this time around though Holmes is possibly even more of a maniac. This obviously makes the film that much more enjoyable. The film is largely based on the relationship between Holmes and Watson, the two characters make up the majority of the film and we really see how it evolves as the film is moving along. Now that Watson is finally getting married we see a slightly different Holmes, his attitude and mentality is somewhat different than what we saw in the last movie. It's great really; Robert Downey Jr. is simply great with his portrayal.
Although Jude Law and newcomers Noomi Rapace and Jared Harris were good, Downey really carries the film. There are a few sections that appear to be slowing down, but Downey is there to make it better. It's the only real negative that I walked away with from this film. The film style looks incredible to say the least. The visual style is fitting to the relentless action oriented filmmaking of Guy Ritchie. The slow motion captures remain on the film and have in a way evolved from the last movie, being somewhat more methodical and having others actually affect his moment is excellent.
If you seen the first Sherlock Holmes film then it won't be hard for you to realize this is as good as the first one. Very few elements have change, but the entertaining factor remains unchanged.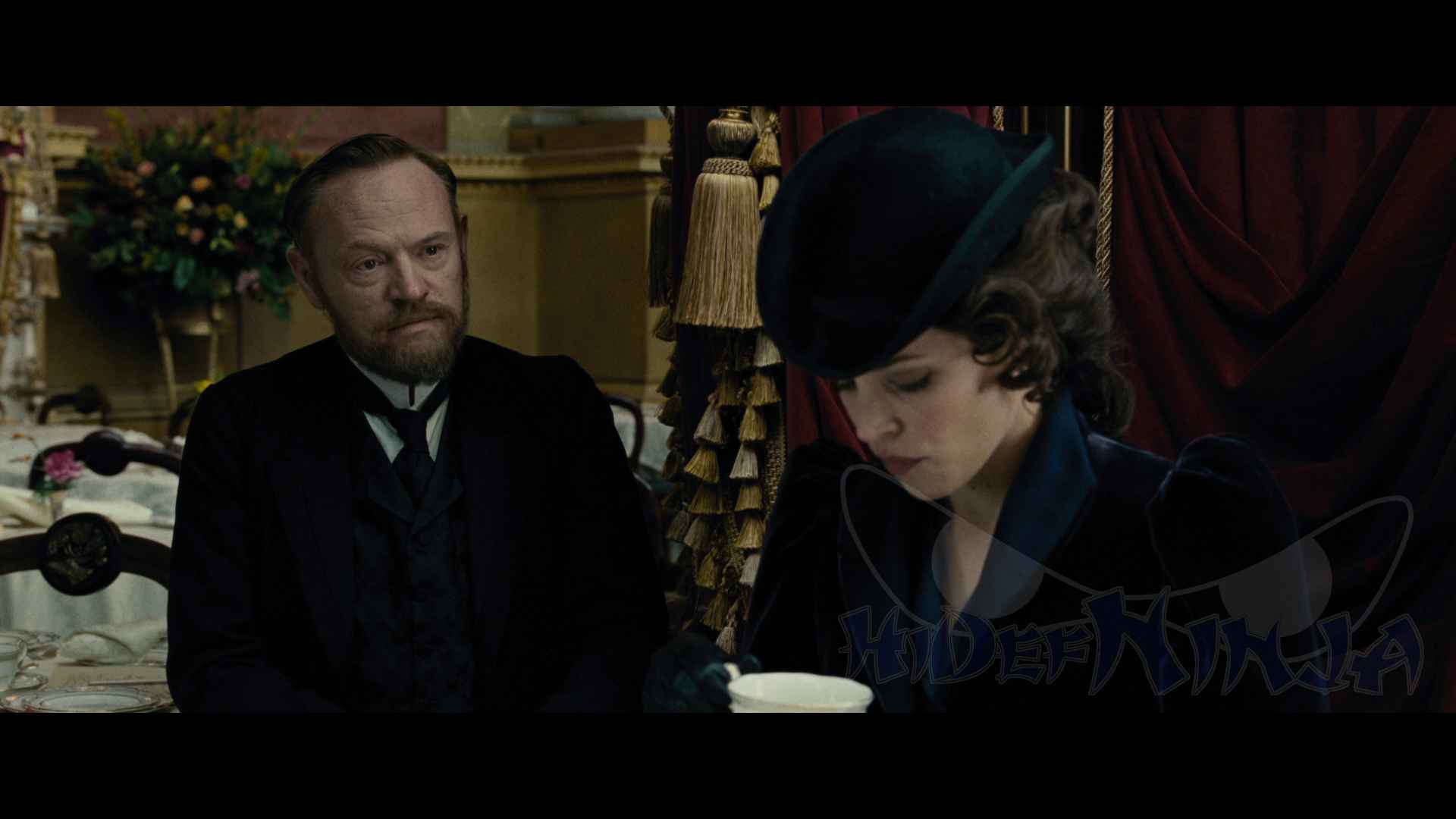 Sherlock Holmes: A Game of Thrones arrives with a 1080p/MPEG4-AVC encode framed at 2.40:1. For starters, visually Sherlock Holmes looks exceptional with a very good transfer. The film takes place in mostly dark places so there are more dark scenes than anything else. With that being said black colors are incredibly inky. The few scenes that feature other colors are excellently reproduced. The best part about this is that there is no crush on the image or any other anomalies. The picture features incredibly details throughout. To sum it up the transfer is demo worthy.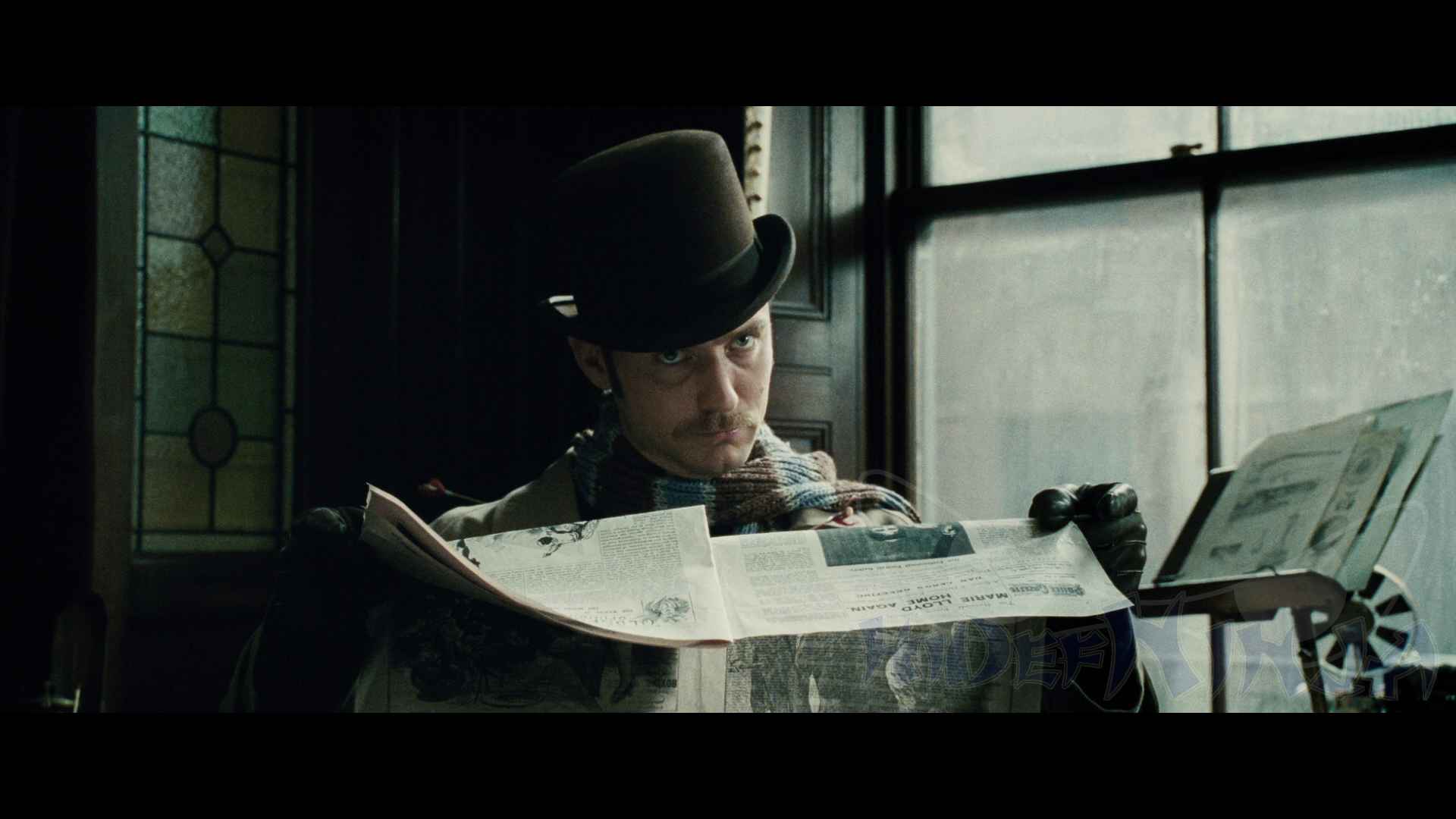 The 5.1 DTS-HD Master Audio track that comes included in this release is phenomenal. Dialogue is clean and clear throughout even under all the action of the film. The rears are appropriately used throughout for ambience and other effects. Atmospherics effects are also appropriately delivered. Directionality is excellent. The bass is constantly piercing through the soundstage with all the bullets being fired or canons being shot. It's simply demo quality without a doubt.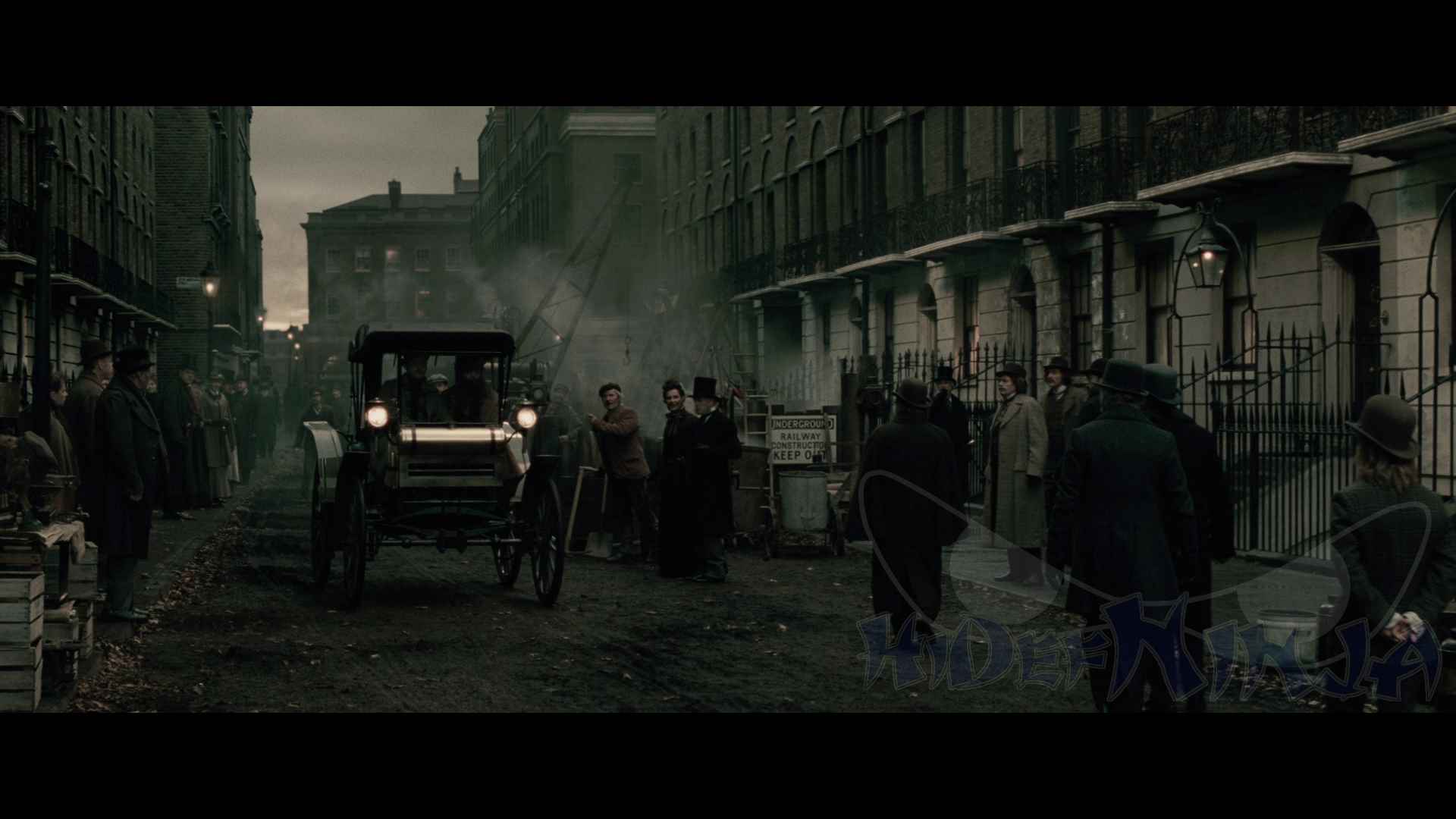 Maximum Movie Mode – See Robert Downey Jr. present the Picture-in-Picture of sorts. The feature is set to allow the presenter to jump in and out of a scene to explain a particular anecdote or fact, but this one lacks some in-depth. It is entertaining nonetheless.
Focus Points – These are small featurettes that can be accessed aside from being available during Maximum Movie Mode.
Sherlock Holmes: A Game of Shadows app – Download the application to your mobile device that will allow you to watch the movie and access actor's biographies as well as other features.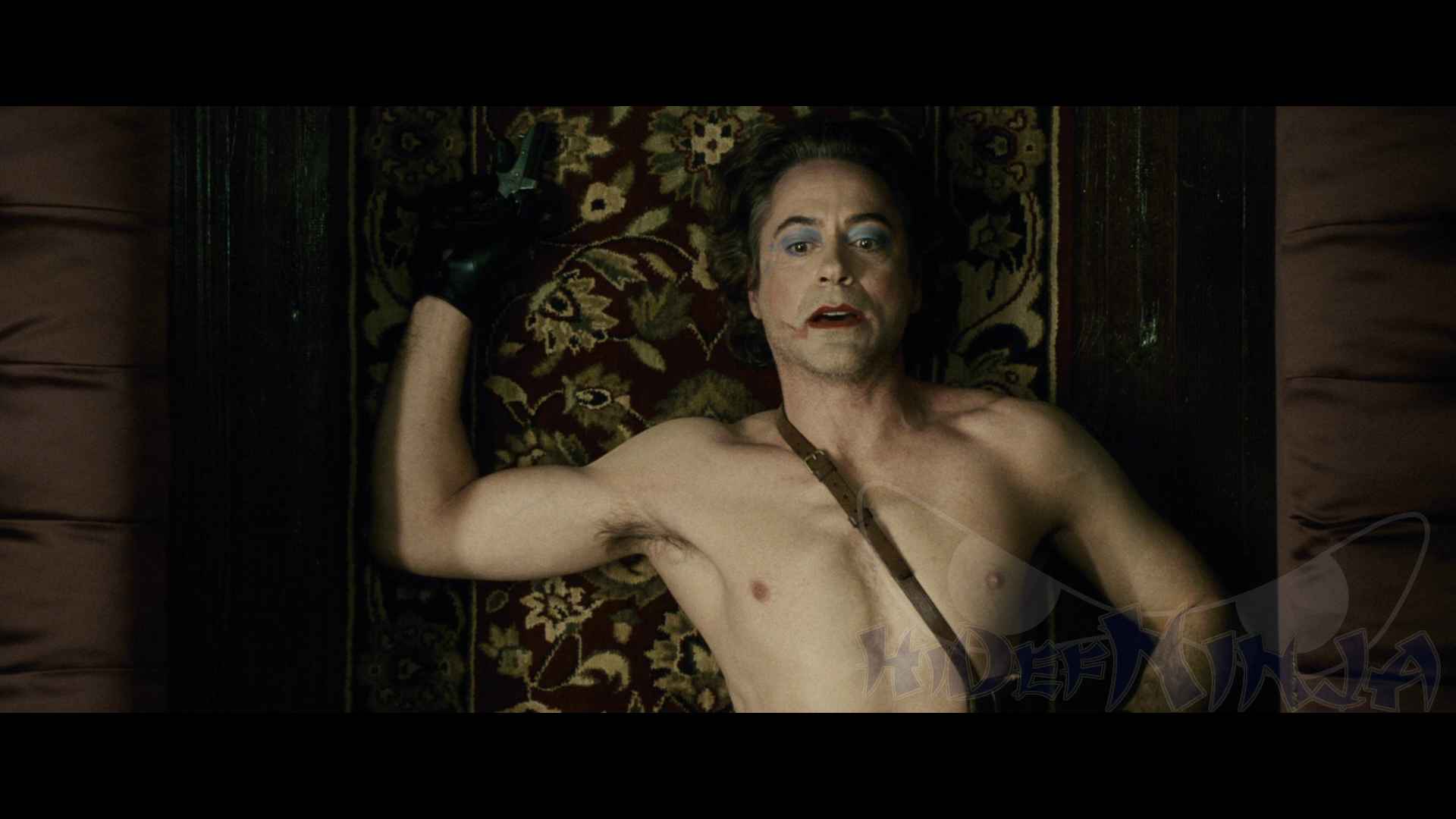 Sherlock Holmes: A Game of Shadows brings the same formula that made the first movie popular. It is entertaining from the minute it begins to the minute it ends. Robert Downey Jr. is as good as ever with an excellent cast that just makes this sequel a must watch. The Blu-ray features excellent video and audio presentations that are simply demo worthy. The special features were a good addition, but not necessarily a must watch. With all this being said, this sequel should easily make its way into your collection.