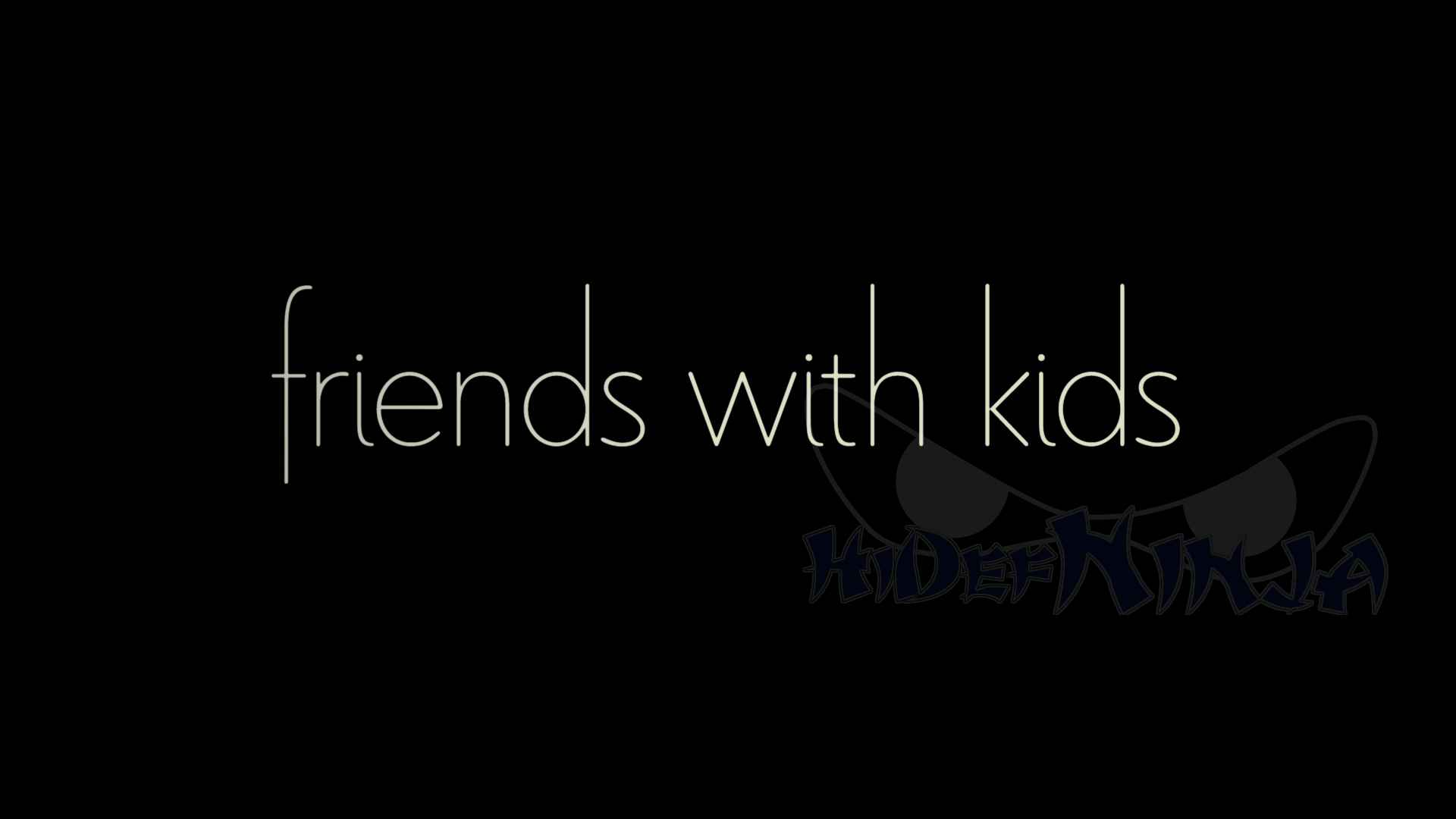 Friends With Kids ponders an entertaining notion, but does the Blu-ray release do it justice?
Call me old-fashioned (or as my friends refer to me as merely old) but it wasn't too long ago that marriage and family seemed inextricably tied together.  Men and women married, had kids and raised a family, all while trying to balance career, friends, and life goals.  But today is a different day, with divorces outweighing marriages and a societal system that generates same-sex marriages with kids as frequently as hetero ones.  It's not for me to say which is right or even more desirable, but with the very fabric of procreation up for grabs, it's strange how a couple of generations can turn the tables around.
Friends with Kids doesn't get that deep at any point, but it does suppose a strange scenario that seems more likely today than ever: children born out of wedlock by parents who want children and not marriage.  The result of this odd supposition is a surprising smart, funny, and at times serious romantic comedy whose only failure is its predictable ending, but sends a strong message about our rapidly changing morals and values.
Julie (Jennifer Westfeldt, Kissing Jessica Stein) and Jason (Adam Scott, Step Brothers) are thirty-somethings who've known each other for many years, yet neither has felt the sexual chemistry enough to take their friendship to the next level.  Instead, they seem to engage in more one-night stands than the rest of New York City, calling each other in the middle of the night to share their conquests and to challenge each other with complex death scenarios.  It's not a bad life, that is until their married friends start having children.  Ben (Jon Hamm, Mad Men) and Missy (Kristen Wiig, Saturday Night Live) are former sex pots who used to regularly disappear from parties to engage in bathroom coitus, while Alex (Chris O'Dowd, Dinner for Schmucks) and Leslie (Maya Rudolph, Bridesmaids) were a happy couple, that is before children came.  As our two married couples deal with the emotional consequences of having children, Julie and Jason's watch on in shock.  As their lives become undone by the constant demands of children, so do their relationships with Julie and Jason.  Neither can see the value of marriage, but both rationalize that a marriage-less child will somehow allow them to have their cake and eat it, too.  So in a comical scene of uncomfortable kisses and jokes they consummate, much to the shock of their friends.  Julie and Jason plan on a quick childbirth and rehab, with plans to continue dating other people while balancing their new addition.  At first, things seem to be going smoothly; but, a chance meeting between Adam and Broadway dancer Mary Jane (Megan Fox, Transformers) sends this perfectly-bred agreement into chaos.  Adam is smitten, but it's not long before Julie also finds a keeper in Kurt (Ed Burns, Saving Private Ryan), and it seems both couples are happy – or so we think.  Much like every romcom, there's a couple who seems perfect for one another, yet their radars are tuned somewhere else.  As a result, they must take the entire film before they realize what everyone else knew 45 – 90 minutes before.  This is the only problem with Friends, as it stumbles to a predictable ending that any dude or gal could see a mile away.
Westfeldt also wrote and directed Friends, and the result is a success.  Filled with sharp one-liners early on, then poignant drama at the end, it's well-directed and surprisingly mature for a standard romcom.  Westfeldt's cast gels immediately, allowing itself to flights of unrehearsed ad-lib as the couples gather after the kids start popping out.  It never achieves the perfection of Jude Law's Alfie, but it stands up as something different, daring us to see society's moving-target values making their way to commercial film.
Friends With Kids comes delivered in an MPEG-4/AVC transfer that, like the film itself, is only a minor letdown.  Its 1080p palette delivers vibrant colors and skin tone, clear facial features and clothes wrinkles, and nice backdrops of beautiful New York and Vermont.  There's nothing special here, but the consistent effort of Lionsgate in recent releases tells me their home entertainment department is finally putting things together.  The only reason for my lower score is the perceived issues with plasma displays.  Shadows seemed too dark, and contrast issues bleed far too often into other colors.  However, the issue does not appear in screenshots from the film, so I can only surmise that the problem is with my HDTV platform.  Let me know if you see the same issues with Friends With Kids .  For now, it gets a solid score.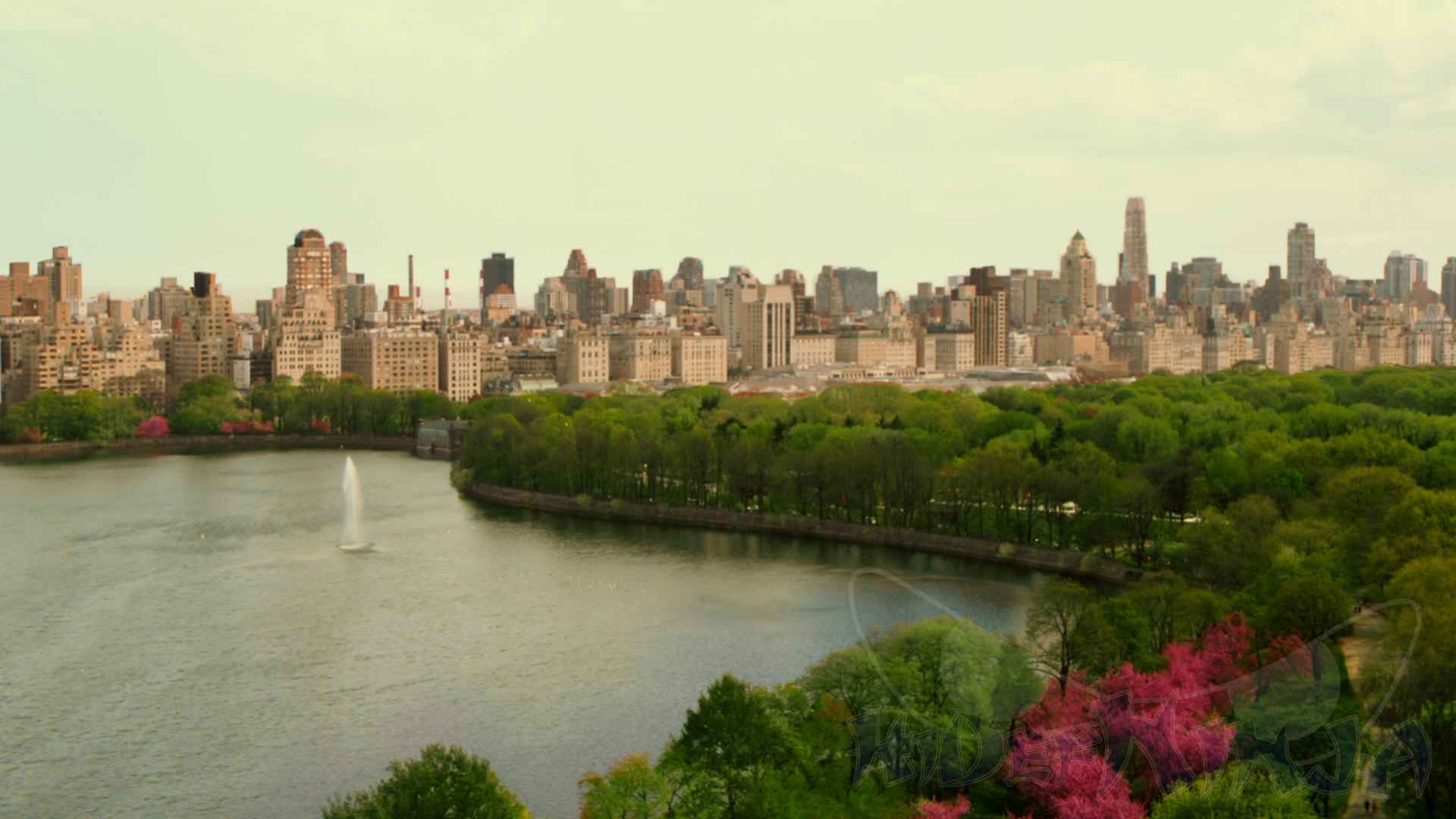 This one ain't gonna impress your surround system – in fact, I worry you might catch it snoozing as the film progresses.  That's ok, because Friends With Kids comes ready with a DTS-HD Master Audio 5.1 track that sounds good when Marcel Zarvos's hip soundtrack pops up.  The dialogue-heavy film won't impress anyone from a soundfield perspective, but there's evidence of city sounds and other background noise in the rear channel, all of which is appreciated.  For what it offers, Friends achieves the goal well enough.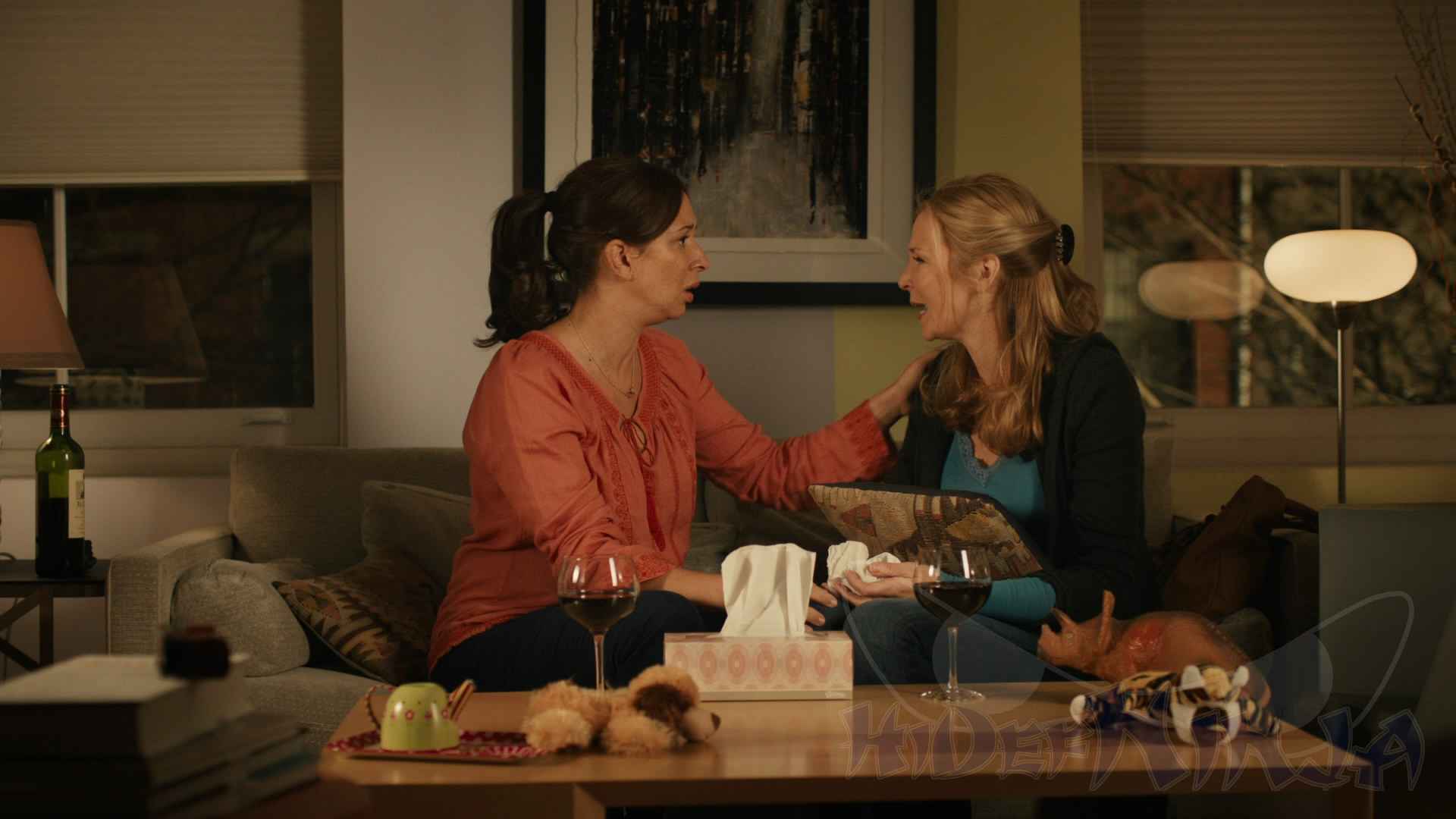 If its audio and video are a bit suspect, the supplements for Friends With Kids makes up for it in the supplement department.  Filled with several nice pieces, the double-layed 50GB disc comes complete with the following:
Commentary with Actor/Director Jennifer Westfeldt, Jon Hamm and Director of Photography William Rexer: Informative and funny, these three don't let the film detract from what they want to talk about.  The result is a nice dialogue that seems to fit nicely with the dra-medy.  It's a good fit for this disc.
Making Friends With Kids (HD; 8:10): This is a generic documentary with scenes from the film, interviews of the cast, and a few behind the scenes footage.
Ad-libs and Bloopers (HD; 11:55): The funniest piece of the set, this feature divides into both adults and kids, who figure as important backdrops to the film.
Scene 42: Anatomy of a Gag (HD; 5:06): Clear evidence that Westfeldt allowed the cameras to roll, this feature takes us through how this scene departed from the original script by allowing the actors to ad-lib.  Hamm, Westfeldt, and Rexer make another appearance as optional commentary for this feature.
MJ Rocks at Video Games (HD; 3:49): Proof that Megan Fox might have learned her lesson as an on-stage diva, this is a fun look at her teaching Adam Scott how to play the Gears of War video game. Once more our commentary team makes an appearance, allowing you to switch between them and Fox.  Honestly, she can teach me GOW any time.
Deleted Scenes with Optional Commentary (HD; 8:17): Nothing too special here, with many of these scenes merely longer versions of those kept in the final cut.  The Samantha Bee scene is pretty funny, so stick around for it.
Films like this don't get a lot of special packaging treatment unless they go off the charts like Bridesmaids; Friends With Kids pretty much disappeared after a modest 14-week run.  Therefore, there's no slipcase, interior artwork, or art cards.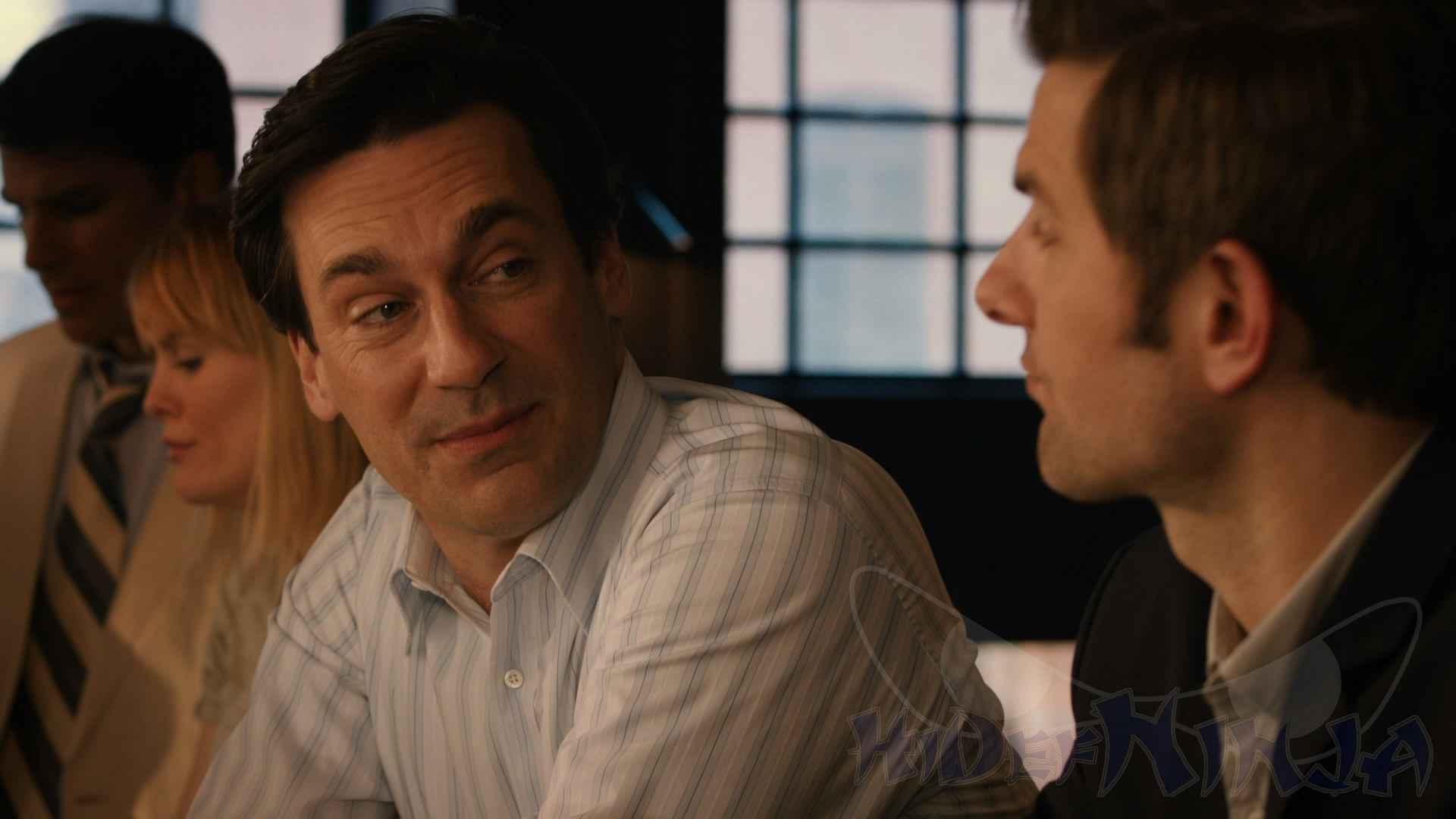 Friends With Kids is a smart, funny, and sometimes serious production that becomes formulaic in the final scene.  Audio and video transfers are good but unimpressive, and the supplements are worth a once-through.  The real surprise here is Jennifer Westfeldt, who seems poised for a successful career in whatever field of film she chooses.  Purchase this if you want a different kind of romcom or if the idea of childbirth is somehow appealing – otherwise, make it a Blockbuster night.