"There is simply a crispness that every blu-ray should exhibit regardless of budget or popularity…."
Detention is a film that there is no real way to pinpoint a genre. It's a horror-comedy-sci fi-slasher-teen movie. The film is directed by Joseph Kahn (Torque) who also co-wrote it with Mark Palermo. It stars Shanley Caswell, Josh Hutcherson, Spencer Locke, Aaron David Johnson, with Parker Bagely and Dane Cook. The cast is full of young, energetic people that give the film a huge amount of energy.
---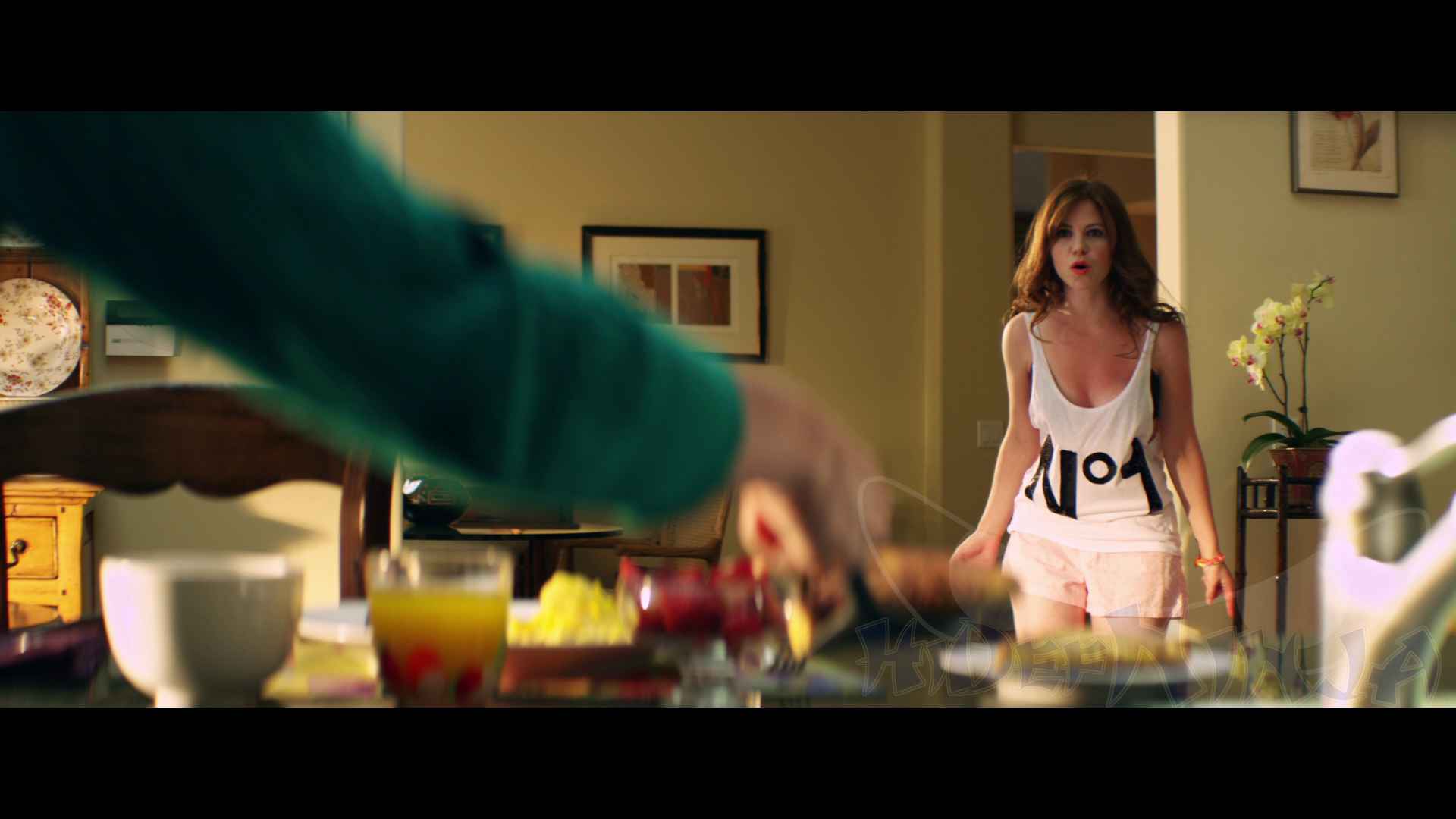 Meet the kids from Grizzly Lake High School. First up is Taylor and she tells up how she is the most popular girl in school. She's very whiny and complains about everything. So before she goes to school, she is killed by a horror film slasher- serial killer named Cinderhella. Now, we meet Riley (Caswell). She is a very unlucky high school student and is just unnoticed. Anything that could go wrong goes wrong for her. We then meet Clapton Davis (Hutcherson) who is a popular, hipster kid and is somewhat of a troublemaker, he's dating Ione (Locke), who is now head cheerleader and the most popular girl in school that used to date Billy Nolan (Bagley) that wants to kill Clapton and Ione hates Riley even though they used to be best friends, Riley is constantly harrassed by Sander (Johnson) to have sex with him and makes sexual advances to her as often as possible. Whew! When Riley thinks her life can't get any worse, she attempts suicide in the main hallway of school, only to be attacked by Cinderhella. She then tries to figure out why Cinderhella wants her dead and what to do to make it through until Prom.
There is a lot going on in this movie. At first, it seems like there is almost too much information to follow the plot but really, it's broken up into sections for the audience's benefit. Its smart but it takes you on a path with so many bends and turns that you might get lost. One thing I will say is that it starts off like a Baz Lurhman film where it feels like the first 10 minutes or so are dedicated to weeding out a specific audience. Once you make it through that, you get a good idea as to what the pace will be for the remainder.
---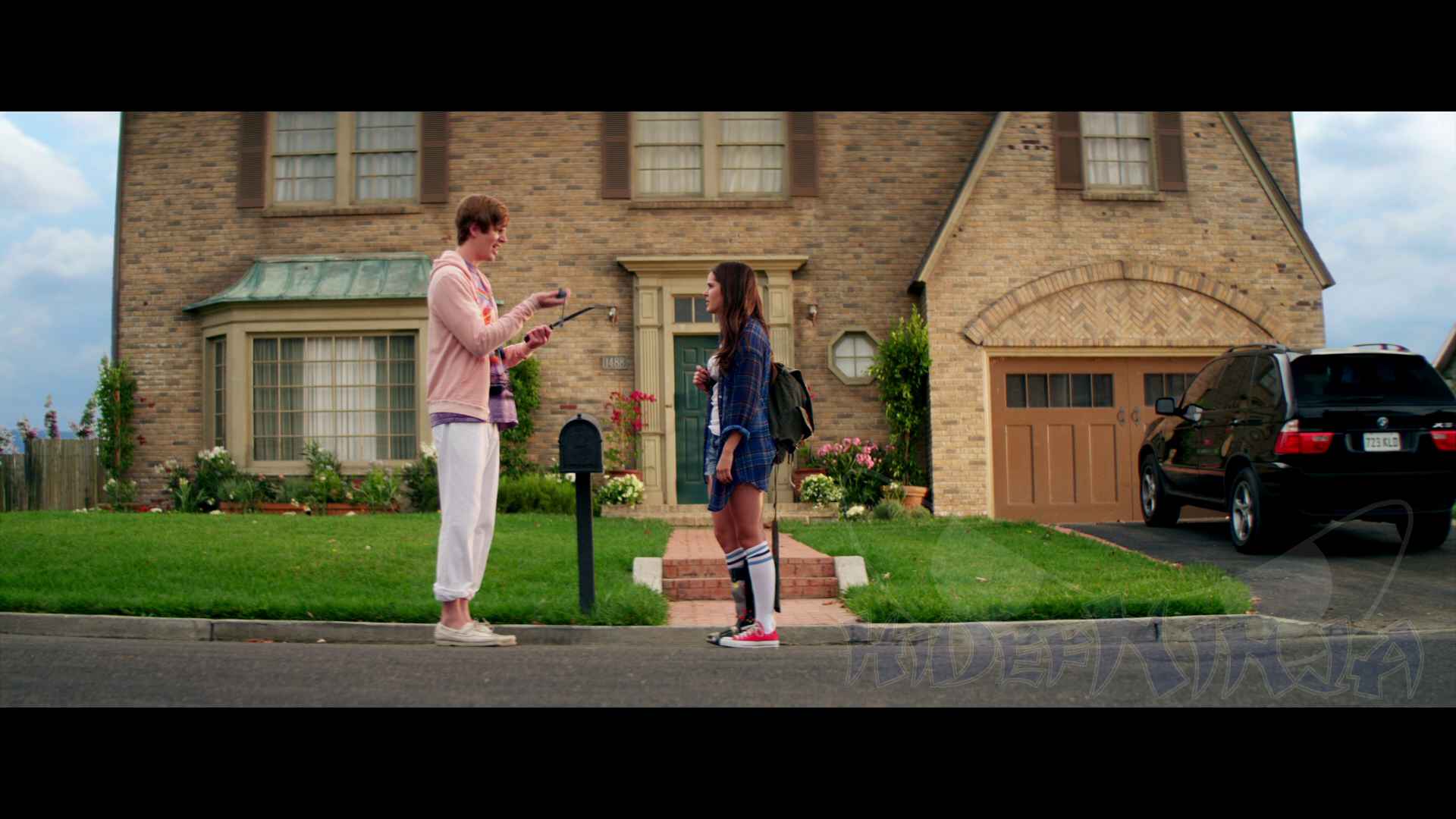 Near perfect is the best way to describe video. The 1080p transfer is mastered very well, creating a lot of detail from start to finish. A lot of the shots are framed with either close-ups or wide shots that are quickly zoomed into a close up. No matter the type of shot, the details are never lost. There were also no real contrasting issues that caught my eye. There is simply a crispness that every blu-ray should exhibit regardless of budget or popularity of a film.
Coloring is the other part of the video that is done so very well. Being that some of the kids dress trendy-retro, there is a large hue of colors from the bright neon pinks and greens to bold reds and blues. Also, the natural flesh-tones are just something else that makes this release look excellent.
---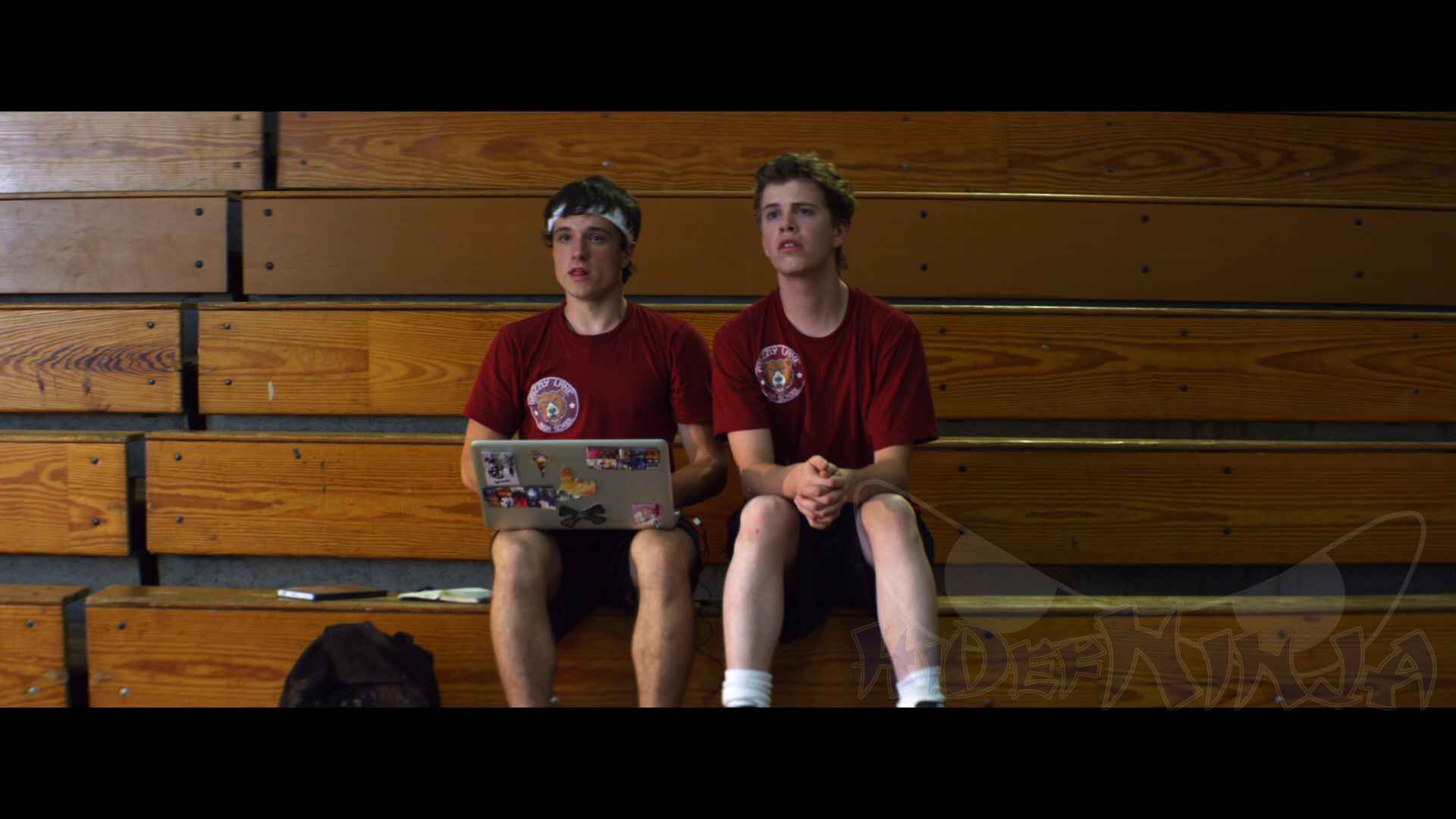 The audio is also done very well on the release. It is encoded in DTS-HD Master Audio and this is thankfully becoming an industry standard. There is excellent use of every channel due to most of the film being either within a school or having plenty of kids around. The music soundtrack also fills the room with a nice clarity but doesn't overpower the extensive dialogue. You never feel like you're going to miss a word. Also the music has a presence of its own. There is a clarity in the high trebles and solid bass tones. Overall, it's a beautifully mixed audio track.
---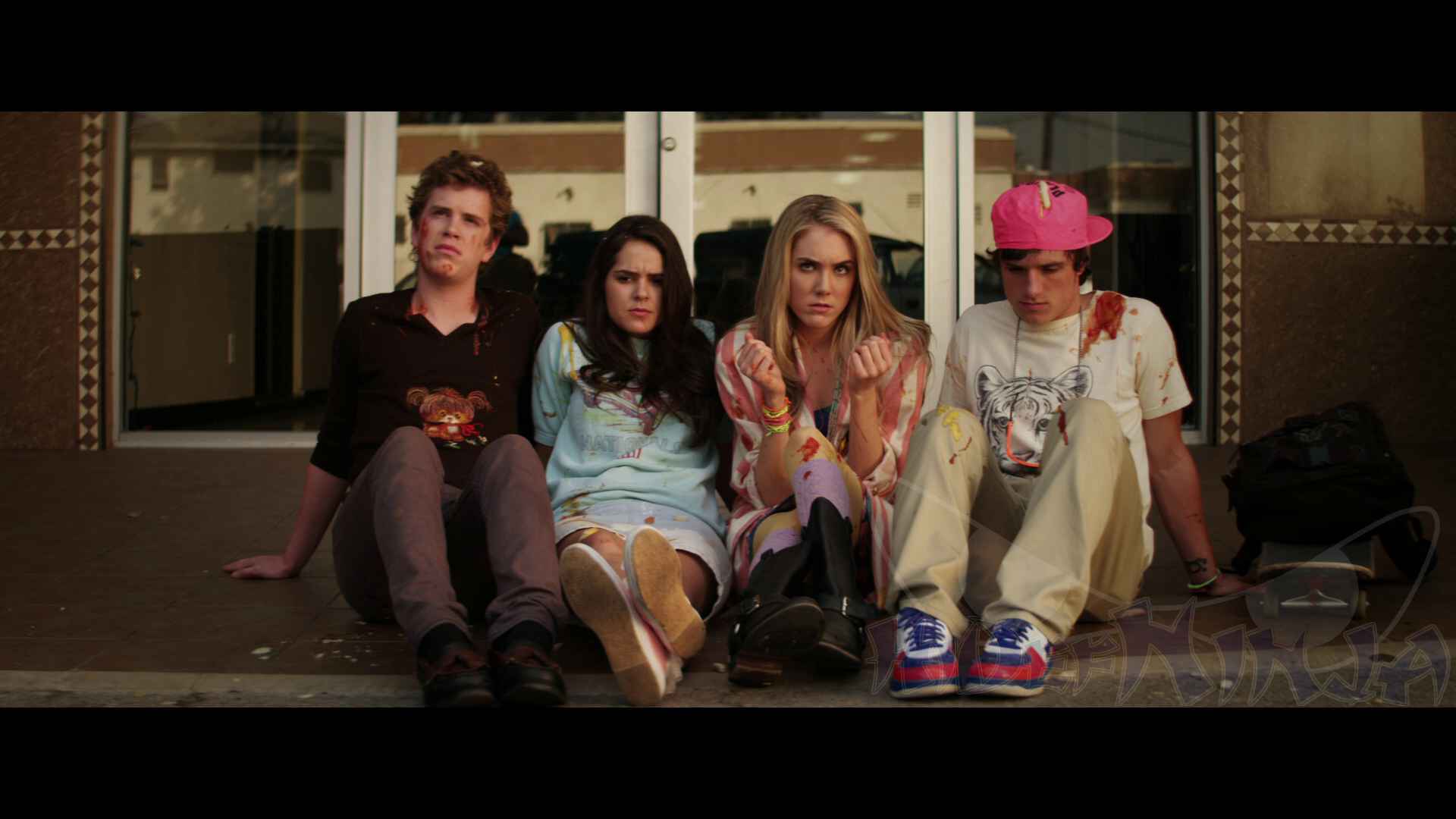 Cheat Mode: The Unbelievable Mind Melting Making of Detention- this feature you can watch the movie and actors and trivia will pop up during the movie.
Screen tests
Fight rehearsal
Riffing with Dane feature
Disc Details
Single Disc version Blu-ray
Audio
English DTS-HD Master Audio 5.1
French Dolby Digital 5.1
German Dolby Digital 5.1
Subtitles
English
French
German
Arabic
Turkish
---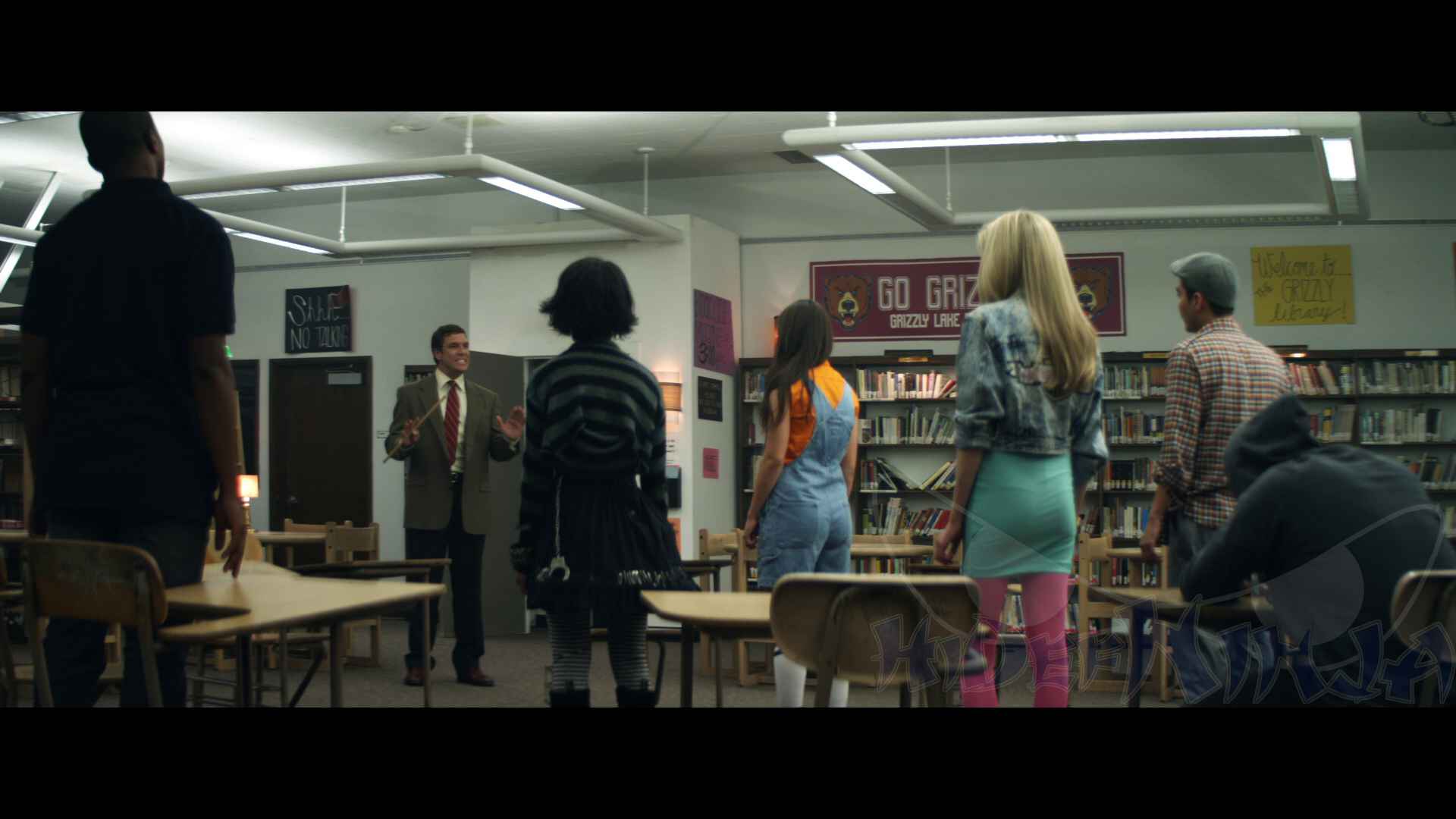 It was one of the most off the wall films I've seen. It really reminded me of a John Waters or even Baz Lahrman movie. Like I said, it took from many genres and compressed them down into a movie. One of the issues I had with the film it self is the pace it moves. It was full of quips and what seemed like incoherent thoughts that eventually came together to form the plot, but it may have happened a little too late and lost the audience in the process. I appreciated the movie but its very easy to lose sight of where it was going. My recommendation is to see it for yourself and be the judge.