..does an excellent job of utilizing all of the channels to envelop you in the forest..
From DisneyNature, the film Chimpanzee is a wonderful portrayal of these primates in the Rain Forest. It's directed by the seasoned pair of directors Alastair Fothergill and Mark Linfield. Fothergill has done the DisneyNature films Earth and African Cats and Linfield directed Earth with him. The film is narrated by Tim Allen and he gives the story a good sense of who they are with his comedy and quippy impressions.
---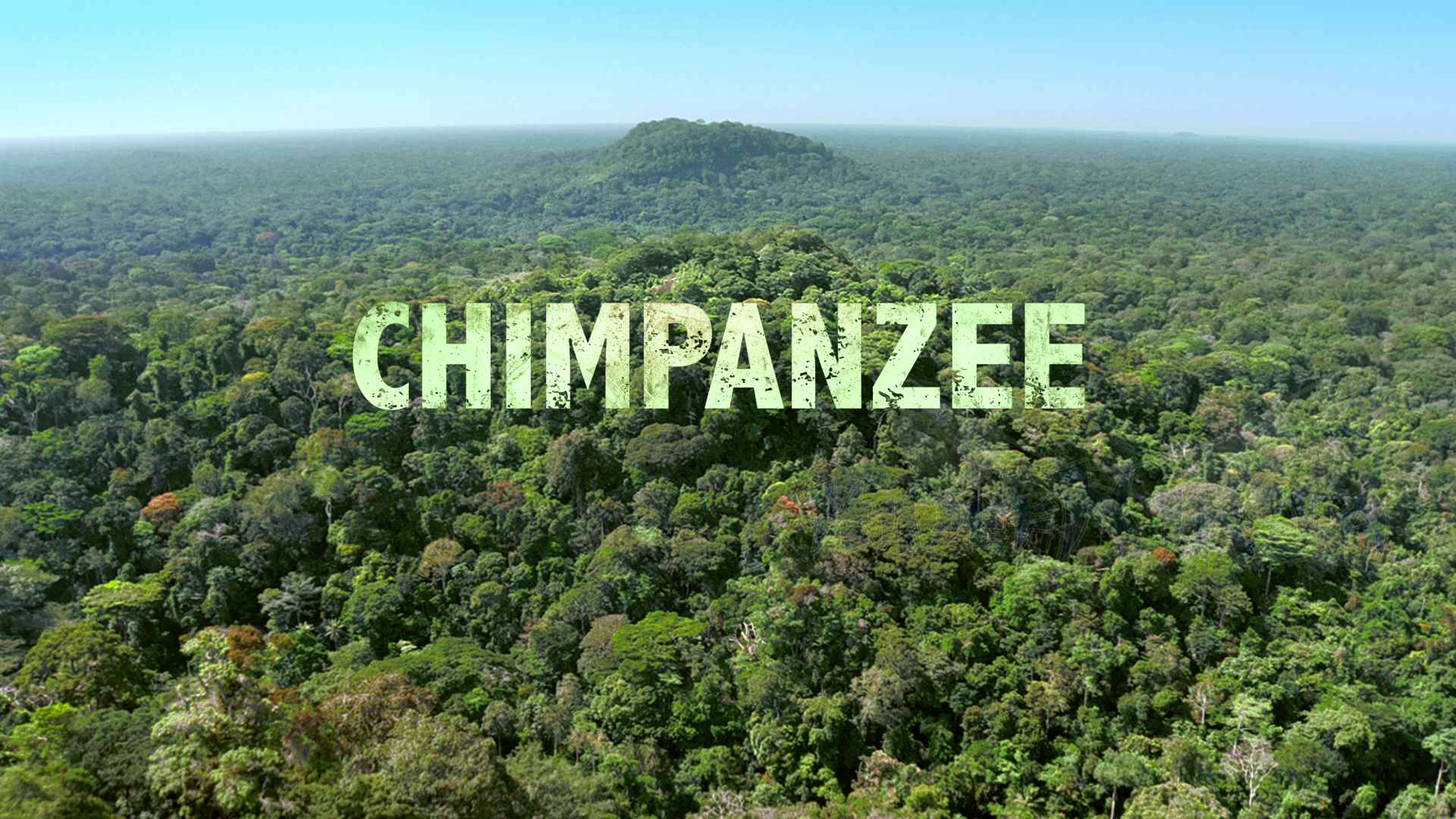 Deep in the African rainforest, we meet a tribe of chimpanzees with a new addition named Oscar. He is like a toddler and has a family around him that help with his development like Isha his mother, Grandpa is, well, his grandpa, and their leader Freddy. Theirs is a territory which has fruits, nuts, and figs. They also eat small tree monkeys and ants.
The tribe faces other problems such as a rival tribe who is trying to push and take over Freddy's tribe. The opposition is led by Scar and his thugs who seem to be plenty more aggressive.
In a raid masked by a thunderstorm, Scar and his troops assault the other tribe and in the confusion, Oscar and Isha are separated. After waiting for her for a few days, the narrator suggests that she was attacked by a Leopard in the night.
Over the next few days, Oscar begins to mimic Freddy on finding food, what tools to use to get it and how to eat it. Freddy has actually adopted Oscar and is his caregiver.
Scar's troops move into the tribe's territory and attack. Fortunately, Freddy and his tribe were able to bombard the attack through unity, where Scar's tribe was very scattered. Scar won't be back for a while after the skirmish he just lost.
The way the documentary is presented is in a classic Disney style. It's completely appealing to all ages and just makes you want to watch and take in the beauty. It's taking how life is for these animals and putting it in their natural habitat without human interference. I found it very interesting because I'm a fan of nature shows. I have not, however, watched any of the DisneyNature films prior to this because I thought it was targeted towards children. This, however, isn't the case. I feel the filmmakers have the right idea of showing nature as it happens like when Oscar's mother dies but then Oscar is raised by Freddy. Sure, it was a sad thing but followed up by something extraordinary. This film would make sense being on the Disney Channel as much as on a nature channel.
---
From the first shot of the rainforest, it's obvious Disney puts a lot of care into these films. It really has been this way for a long time since Walt Disney used to make the specials about wildlife. The gorgeous landscapes shot in 1080p are vibrant and very colorful. The foliage and rainforest have such a depth from the high detail. Also, the green creates a raw beauty and sharpness that makes it seem like viewing the animals within a window, just out of reach.
---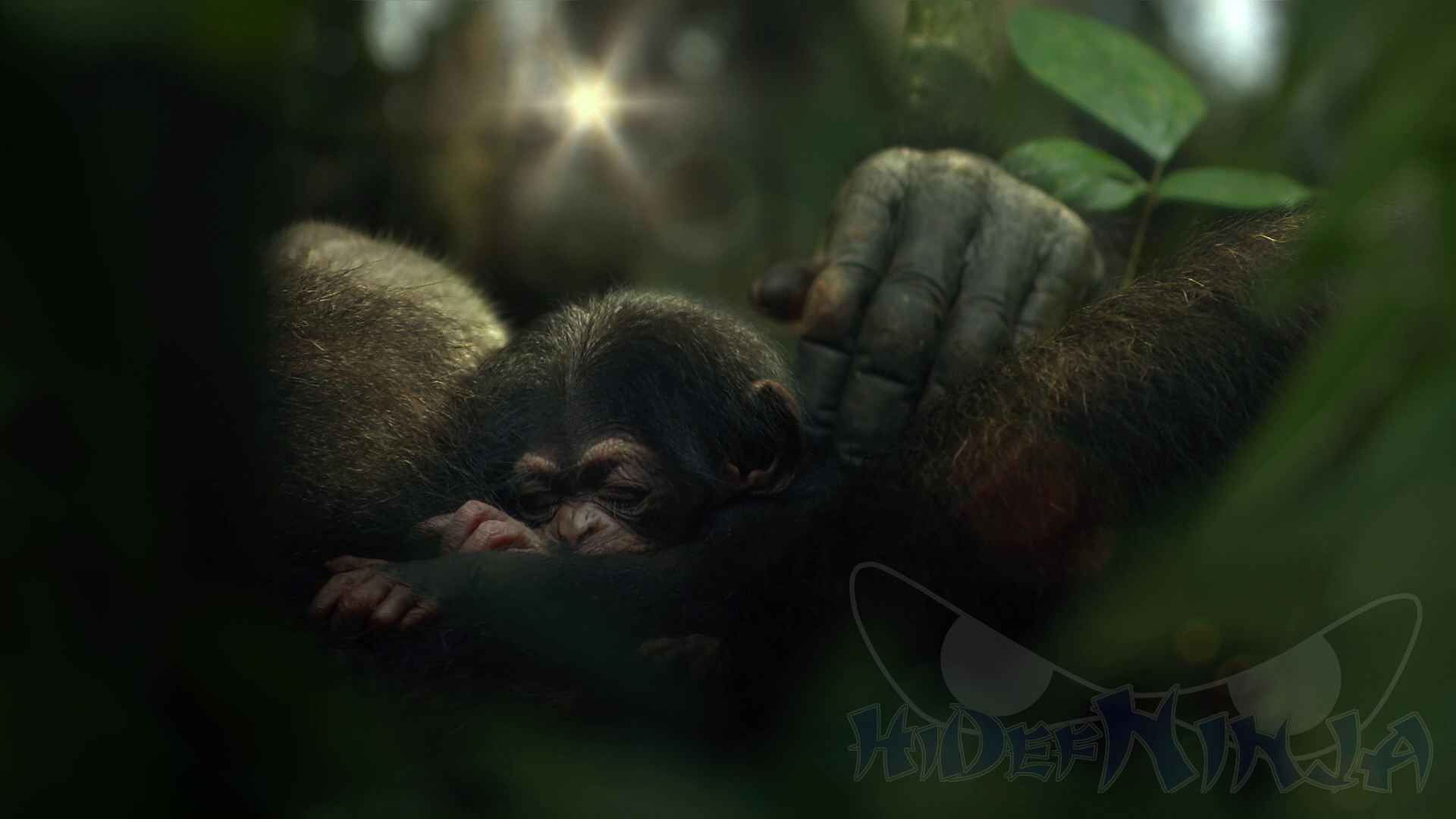 The DTS-HD MA 5.1 does an excellent job of utilizing all of the channels to envelop you in the forest. It sounds like everything around you is alive and adds to the realism the filmmakers intended. The disc comes with an audio mix which is set for the home theater and also has the original recording at the theatrical release. It was very clear, however, my only complaint is the lack of bass. There was a some quick, heavy bass when the chimps would pound on tree stumps for signaling attack. I would think there would be many more low frequency sounds.
---
The release is very light on supplements and there is a lot of footage that made it into the credits of the film.
On location: making of Chimpanzee- In-depth behind-the-scenes footage showcasing the filmmakers efforts to document the making of the film
See chimpanzee save chimpanzee- A feature on Disney's conservation legacy
The McClain Sisters' "Rise" music video
Behind the scenes of "Rise"
Disney's conservation legacy
Disney's friends for change
Info
Disc Details
Blu-ray/DVD Combo Pack
Audio Tracks
English DTS-HD Master Audio 5.1 Original Theater Mix
English Home Theater Mix standard DTS
English 2.0 descriptive services
French Dolby 5.1
Spanish Dolby 5.1 digital
Subtitles
English for hearing impaired
French
Spanish
---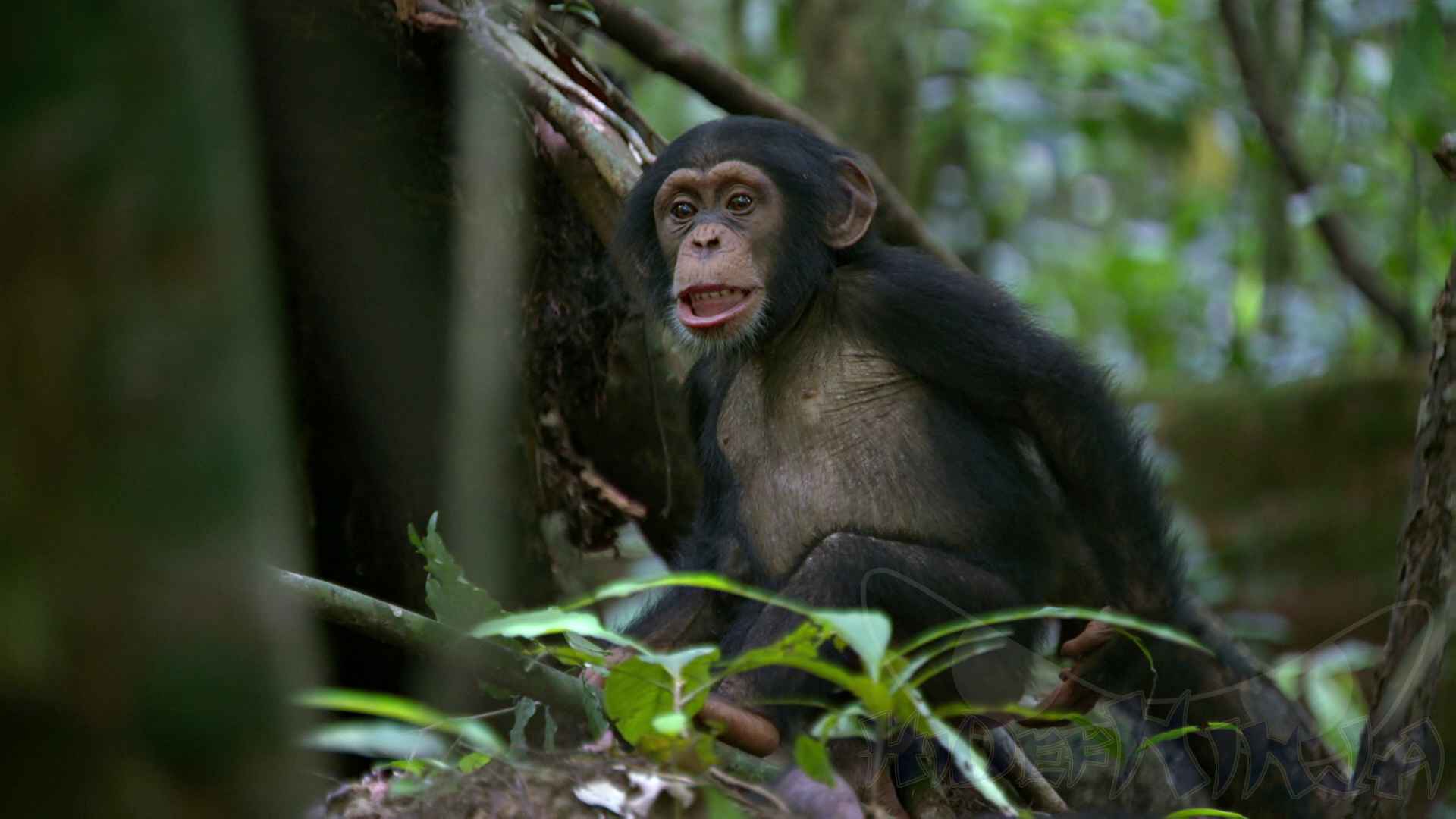 This is my first DisneyNature movie but I'm now completely interested in how real they document. Like I said, the picture looks great and the sound clarity with using every channel is great but I was hoping for a little more bass. It was overall, a very good film and has me interested in seeing more from the series. Whether or not you have young ones or just like animals, I think that this film is definitely worth a look. Just be aware that there is the monkey hunting and the mother dying that you may not want to show children.