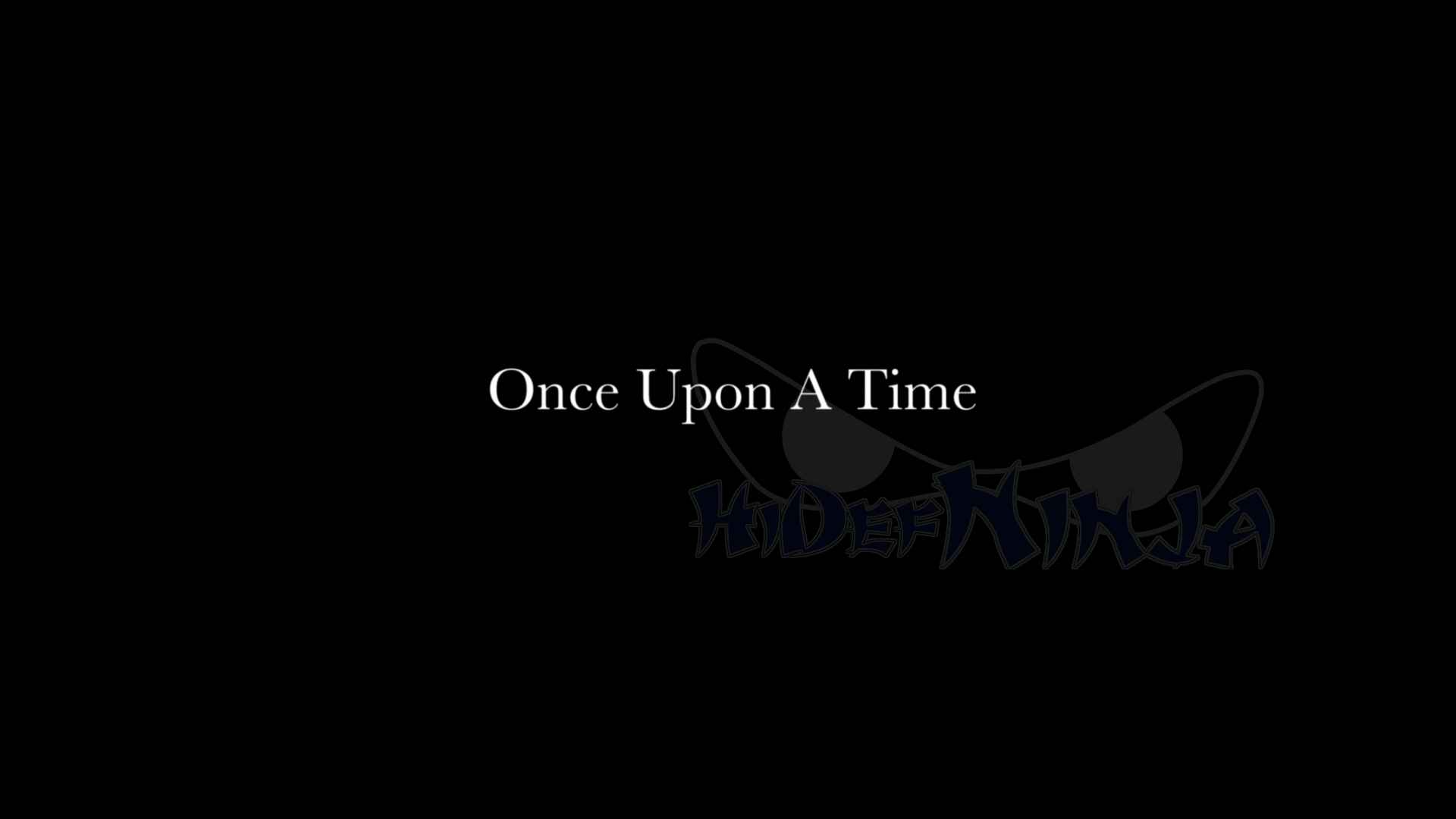 Once Upon a Time delivers a decent release with nice supplements. But will the Game of Thrones crowd even care, given the stiff competition?
There was a time when the idea of a fantasy series with believable action and special effects would have been a daunting, even impossible, task. Luckily, the woolly mammoths that are Disney/ABC have a little bit of money to throw around. Given the amount of CGI which appears in Once Upon a Time, the studios must have had a lot of faith to green-light such an ambitious project. And while the story is sometimes uneven, with dialogue bordering on the overdone, and some of that ambitious CGI a bit lacking, Once Upon a Time is an enjoyable little series that reminds one of the Little Engine That Could, struggling against everything (including itself) to reach the top of the primetime hill.
When Snow White's nemesis, the Evil Queen (Lana Parrilla, The Mentalist) conjures up an evil spell designed to imprison White (Ginnifer Goodwin, Walk the Line) and Prince Charming (Josh Dallas, Thor), trapping many fairy tale characters in the town of Storybooke Maine, it's up to White's daughter Emma (Jennifer Morrison, Star Trek 2009) to save the day.  Emma has no idea of her heritage, carrying on as a bail bonds 'person' in Boston.  To keep her from the clutches of the Queen, White and Charming devise a plan to hide Emma in a wardrobe created by Gipetto (Tony Amendola, Stargate SG-1)  which transports the newborn to Earth.  Twenty-eight years later, a birthday wish brings unforseen effects, as she comes her face-to-face with her estranged 10-year old son Henry (Jared Gilmore), who has traveled from the town of Storybrooke to share Emma's destiny with her.  Emma gave up Henry at birth to…you guessed it…the Evil Queen, who is now Storybrooke's mayor, who controls things with an iron fist.  However, there's only two people in the town that the Queen cannot control: Henry and Mr. Gold (Robert Carlyle, The World is Not Enough), whom the Queen made a deal with before imprisoning characters like Gipetto, Jiminy Crickett, and Red Riding Hood in human form with no idea of their previous lives.  With Emma's return, all of that begins to change, as the town's once stationary clock begins to move again, pitting good against evil in modern times.
It's interesting to note Time's treatment of Earth as a bad place where our fairy tale heroes go to suffer. If that's not a stinging critique of current society, that somehow we've become a prison so terrible that no one realizes they're really in, I'm not sure what is.  It's a common theme in television these days, one that will be interesting to reflect upon in years to come. For now, Once Upon a Time is fun fantasy stuff, even if parts of its presentation are lacking.  I like Parrilla and the lace-up boot wearing Morrison, but it's Carlyle's performance which keeps me watching.  His over-the-top portrayal of Rumpelstiltskin, as well as his scheming Mr. Gold are always enjoyable.  Dallas was so good as Fandral in Thor but it takes awhile for him to warm up  in a role he was probably a clear choice to play.  But that's not the case for Goodwin, whose homely looks and lack of chemistry with…well…everyone…presents a black hole each time she appears.  This serious piece of miscasting could cost the series later, especially if Goodwin can't get past the mousy looks.  The on-again/off-again CGI is problematic at points, and the flood of characters one must keep track of could inspire one to look elsewhere.  Hopefully, ABC/Disney have short-term plans for Once Upon a Time.  I can't imagine Morrison and Parilla battling like this every week for years on end before returning everyone to fairy tale land.  The series will have to take greater chances sooner, lest audiences become too impatient with its slow pace.  Let's be clear: this is not Game of Thrones or even Grimm, but Time at points rises above its own weight, legitimizing itself among those who favor a little more light in their dark fairy tales, even though the darkness here is pretty well done.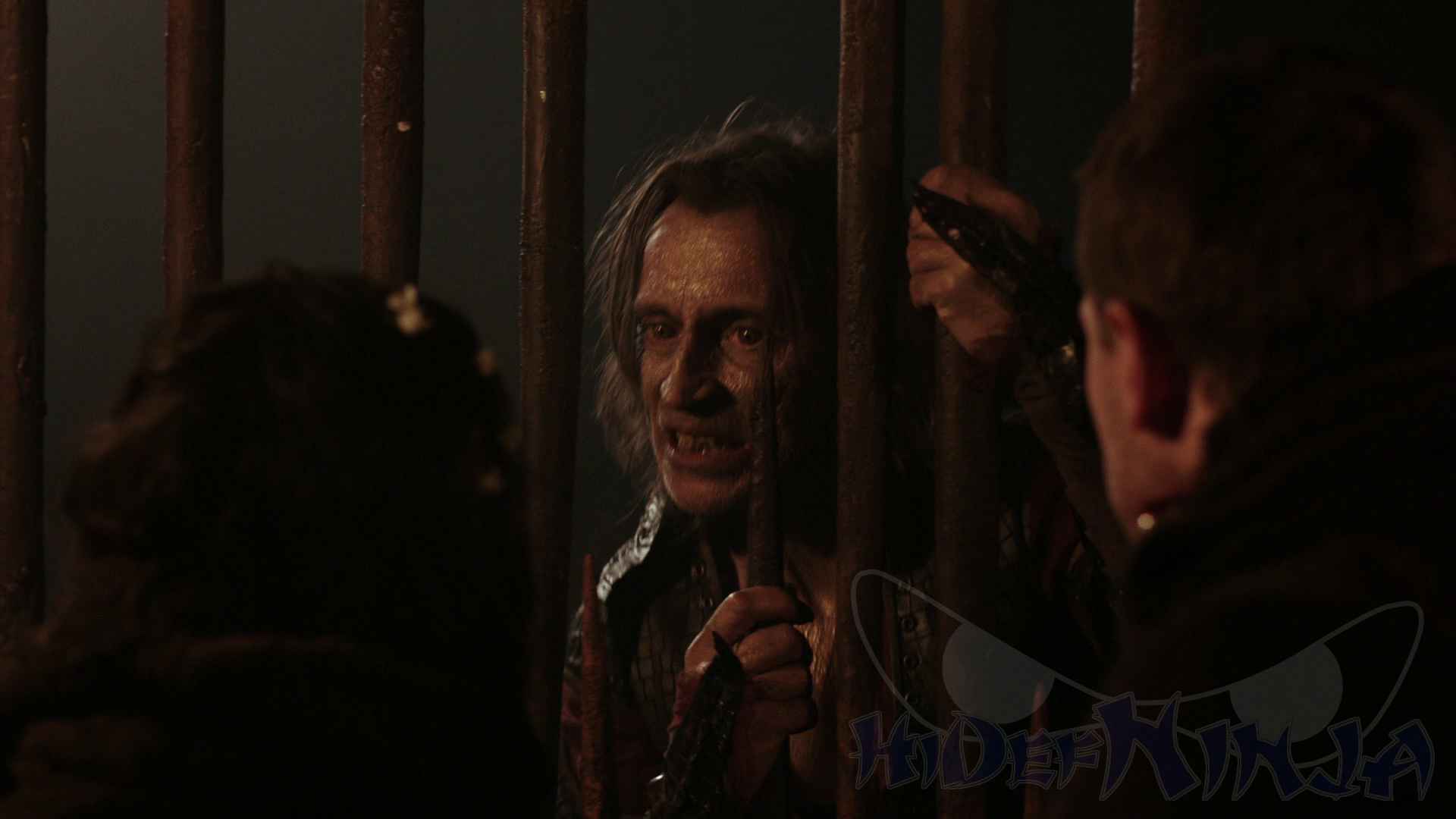 Once Upon a Time debuts in a nice 1080p MPEG-4 AVC transfer that has its moments.  Colors are rich and inviting in Snow White's fairy tale environment, while Emma's real world is more muted and gritty.  In both ways, the release succeeds if you can get over the obvious mishaps with the CGI itself.  Banding is observed too often, with the first episode riding many rough patches each time the effects come on.  That issue tends to disappear in later episodes, but perhaps our show's creators could have cleaned some of that up prior to its release.  Still, these issues will only affect the videophiles, and the problems wisk away like the Queen's deadly mist in the pilot.  Skin tones are life-like and warm without being overdone, while hair and clothing are finely detailed.  Some of Rumpelstiltskin's makeup looks a bit cheap, but the Queen's vinyl pants and boots glisten each time she steps.  Outdoor images in Storybrooke never overtake the characters, with red apples showing off along side green grass and dirty streets.  If not for the CG issues, Once Upon a Time serve as a gold standard for future series.
The audio is a different story.  Marred by too much activity from the front speakers (namely the center channel) and relegating the surrounds to a minor role, Once Upon a Time's Master Audio DTS-HD 5.1 presentation is a letdown.  Thankfully, we're not talking about a completely lost soundscape, as the lossless track performs well in certain situations.  The LFE does what is asked (although sometimes it's not much), and dialogue is never lost in Mark Isham's (The Cooler) good, but not great, score.  I would have expected more immersion in the surround field, but all we get is light atmospherics instead.  I'm not sure what happened in the final mixing process, but it's disappointing to see such mistakes by a company known for its fairy tales.  Hopefully, sound design will get it right in season two, because this one should be banned to the dark tower.
There's a fair amount to like about the nine supplements, which are strewn across this five-disc release.  For once, it's refreshing to see a television show that debuts with so many extras:
Audio Commentaries: There are five offered from several of the show's stars, minus Carlyle.  Creators Kitsis and Horowitz also make an appearance to discuss the pilot episode.
Once Upon a Time: Origins (HD): There are several backstories available regarding our fairy tale characters, all of which are presented in Maximum Movie Mode, but are not a part of the PiP experience.  Nevertheless, these shorts are well-produced and interesting.
Fairy Tales in the Modern World (20 minutes, HD): Kitsis and Horowitz return to share the series' origins, and bring along a nearly endless amount of talent interviews and behind the scenes footage.  It's pretty encompassing, and worthwhile to anyone who's a fan of the show.
Building Character (7 minutes, HD): I like the way the show's creators breathed new life into classic characters, so it was enlightening to watch this featurette.  It could have been longer, but I won't put that against them.  It's a solid piece.
The Story I Remember…Snow White (4 minutes, HD): Cast members recall their memory of the Snow White character.
Welcome to Storybrooke (7 minutes, HD): This is a good examination of how the town was brought to life
Deleted Scenes (13 minutes, HD): Nine scenes are presented, but nothing too earth-shattering here.
Fairest Bloopers of Them All (2 minutes, HD): It's always fun to laugh with actors as they flub their lines, and this brief reel does a good job.
Orchestral Suite (4 minutes, HD): a selection from Mark Isham's score is featured.
Once Upon a Time comes in a five disc case with a very attractive lenticular slipcase featuring five of the main characters.  It's a nice upgrade and certainly one of the best parts of this release.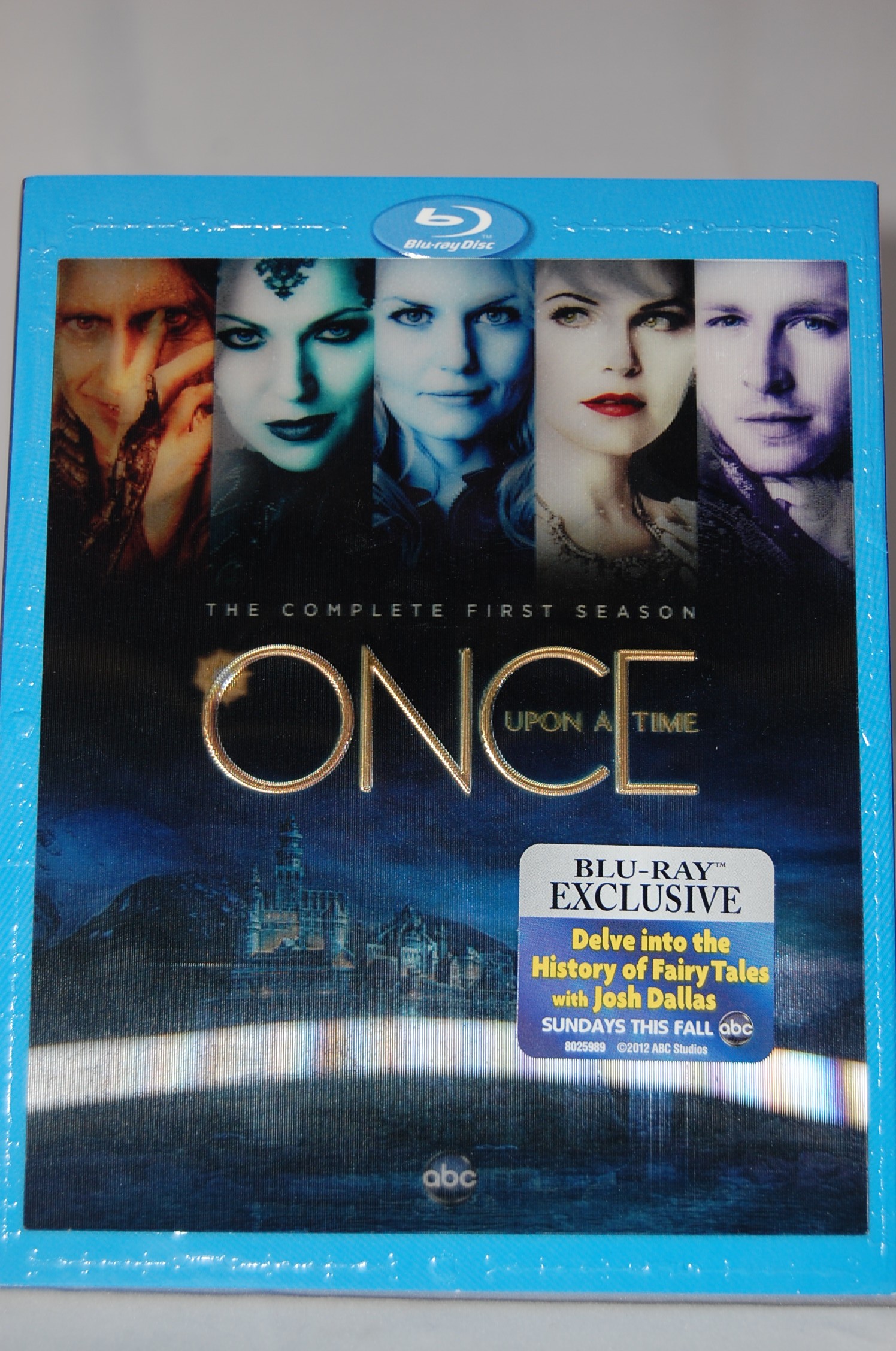 Once Upon a Time could be better: some sloppy CGI and plot holes big enough to drive a witch through permeate the first half of the season; but after that, things ramp up providing an interesting finish.  The release is marred by a boring audio track, but its video quality is good as is its supplements.  It's definitely good rental material, but young kids might get bored by it.  The executive producers and creative team have a lot to improve in season 2; let's hope they deliver a resounding message, lest the Game of Thrones crowd abandons it for a superior alternative.