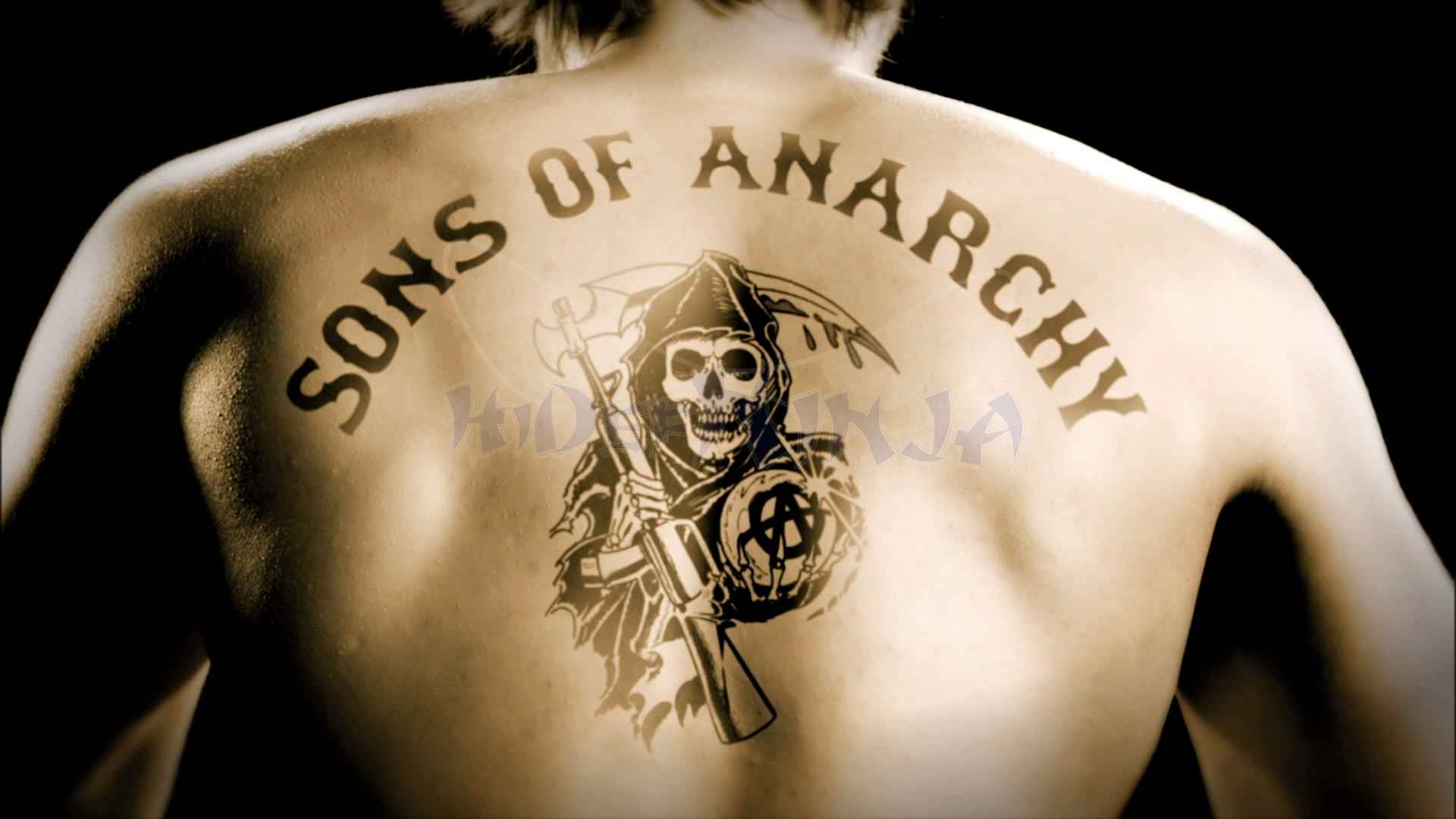 …if you're a fan of the show, make sure you continue owning the seasons…
Sons of Anarchy (SOA) is arguably one of the grittiest shows on TV right now.  Fx has a history of putting shows that push the limit of cable with shows like The Shield and Rescue Me.  SOA is about the Red Wood chapter of a motorcycle club in a town called Charming, CA.  The nickname for the club is SAMCRO or Sons of Anarchy Motorcycle
Club Redwood Original.  They are a gang of gunrunners and criminals.
The series has a cast of several regulars Charlie Hunnam (Children of Men), Katey Segal (Married with Children…), Mark Boone Junior (Batman Begins), Kim Coates (Resident Evil: Afterlife), Maggie Siff (Madmen), and Ron Perlman (Hellboy).
---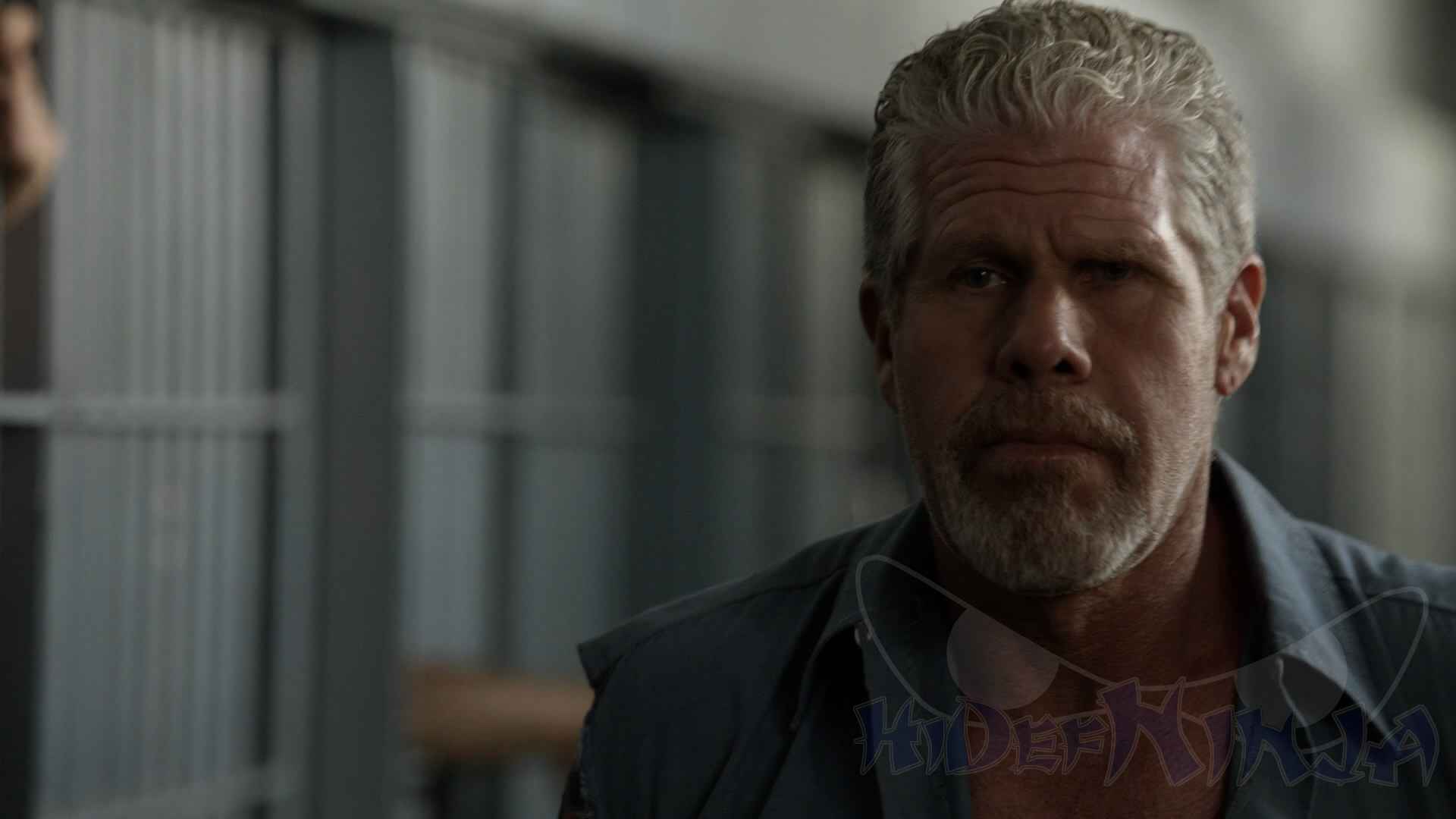 The season opens as the crew is being processed and released from a 14 month stint in prison.  They are met by the rest of the club and ride into the town of Charming, Ca.
Upon arriving to the town, the new police Lieutenant wanted to explain that Charming is now under her jurisdiction.  Another rule that will be enforced is no gang colors will be worn within town limits.  You can only assume what they were feeling right then but in their faces It was very obvious that they were pissed.
Meanwhile, there is a new man in town that gives the nod to the guys riding by and you wont really know what to make of him.  Turns out he is US Attorney Lincoln Potter  and wants the help from the sheriff to build a Rico case against the club and known associates/rivals.  But for them to move forward, he needs the help of Roosevelt.
I'm not going to go too much into the season because I don't want to ruin it for those who haven't seen it.  This cast is very strong and showcases their talents into the show. Ron Perlman is truly a perfect casting pick as president of the SOA.  Like with every role, he brings a barbaric kind of power.  Also notable is Katey Segal being very comfortable in a dramatic role.  She has a personality that's both charming and manipulative.
---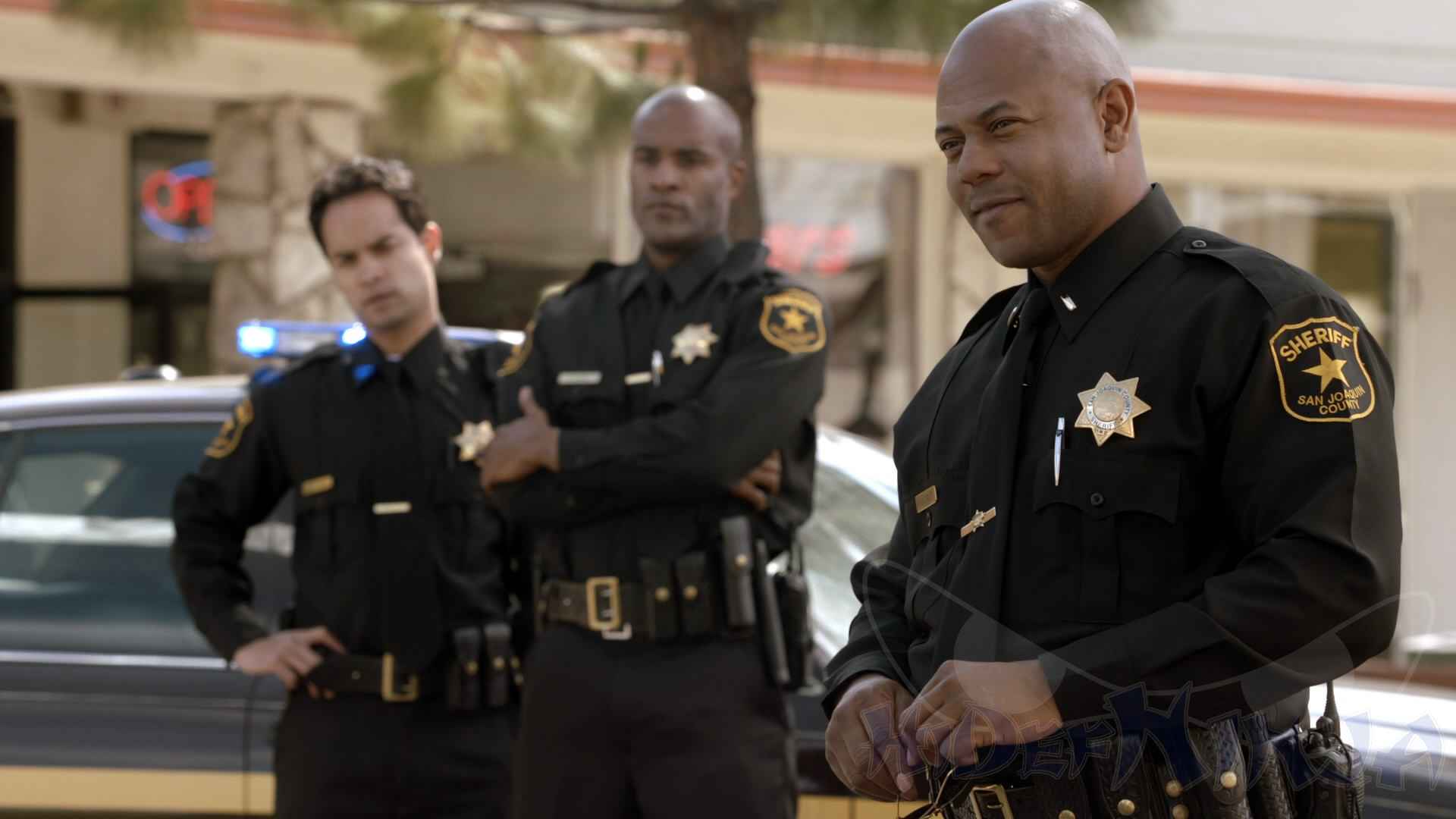 The native filmed 1080p for this release is good but could do with improvement.  There was a point in the very first episode weere some noticeable artifacts were on the screen.  Other than that, I didn't see any issues.  On the other hand, with the bright tones and sandy colors, the picture looked great.  The skin tones contrast well with
the background.  Another plus is there are 3 discs that contain all 14 episodes so the bitrate can be maximized.
---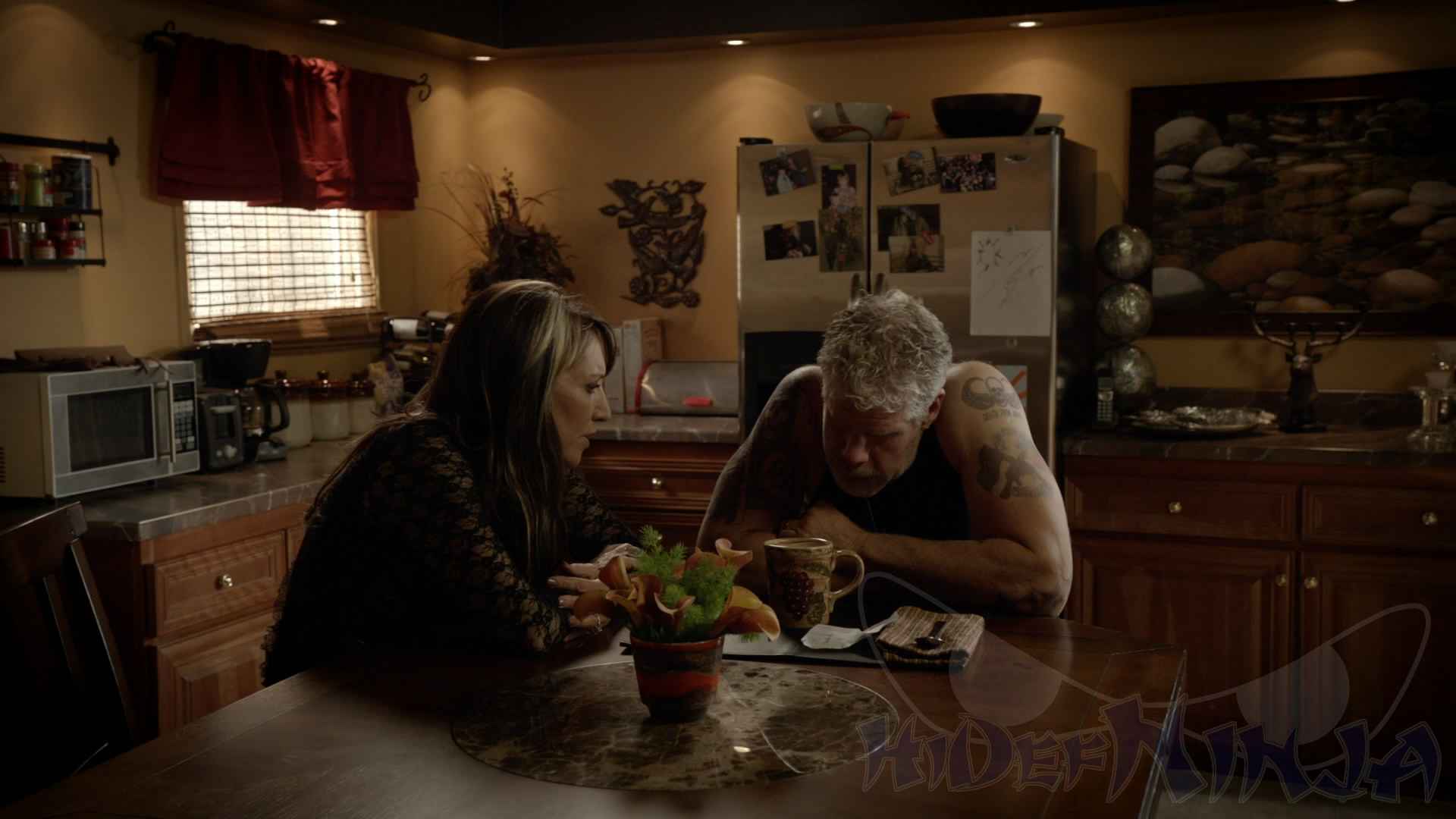 The audio is encoded in a very nice DTS-HD Master Audio and it's well done. I found it made the effects complimentary to the soundtrack.  The music is very loud but never became too overbearing. I really liked how the music mix is divided into every channel making it almost its own character.  Due to the show having it's story told revolving around a motorcycle club.  As far as sound effects go,  the engine of the bikes roar across each channel with a heavy, throaty prescience.
---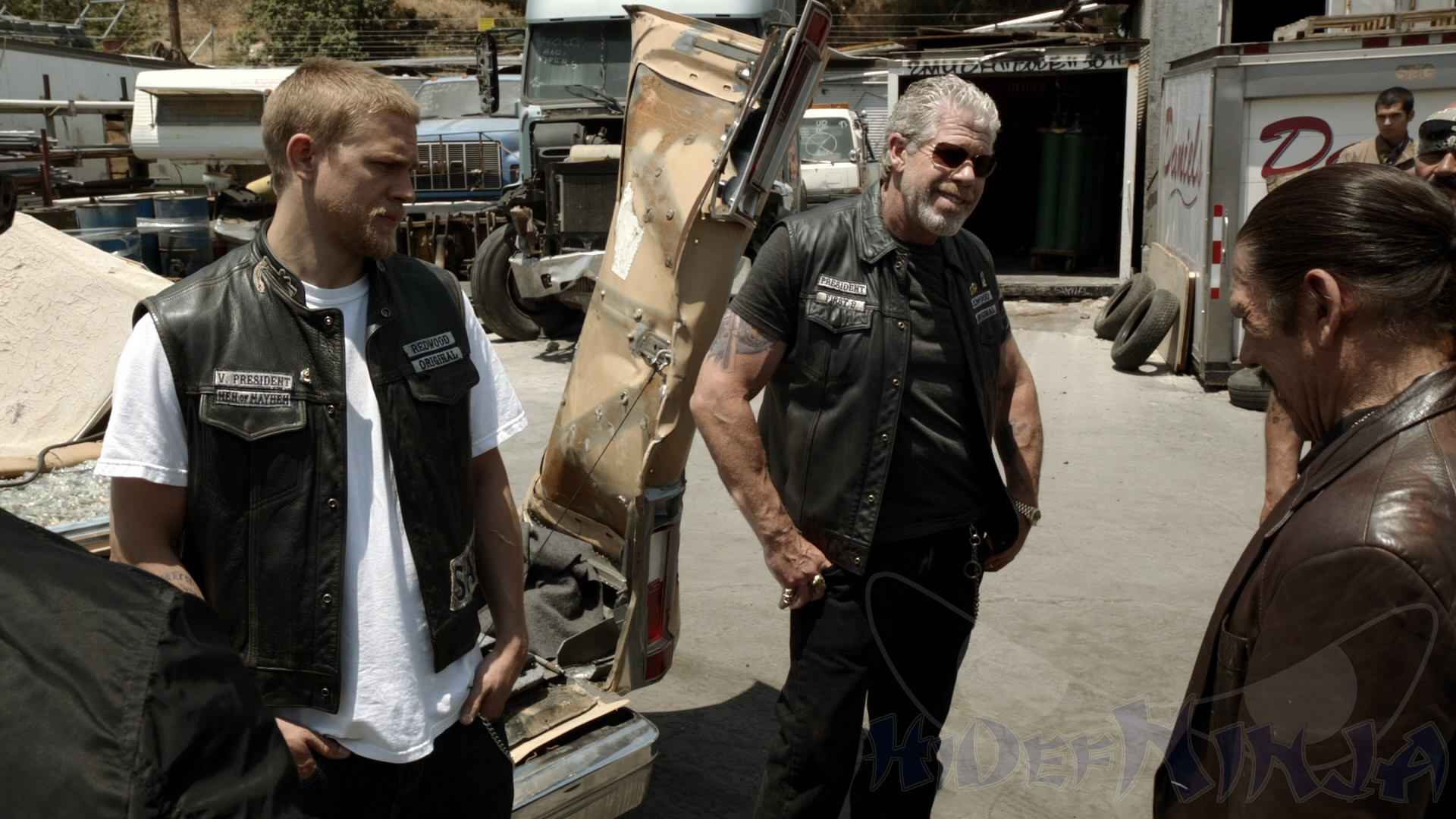 The release is packed with extras.  It has 5 commentaries, an apple app, deleted scenes, a gag reel, and featurettes.
List of Audio Commentaries:
Episode 1 "Out" features Kurt Sutter, Paris Barclay, Charlie Hunnam, and Ron Perlman;
Episode 10 "Hands" track 1 is with director Peter Weller Track 2 with Sutter, Katey Sagal, and Maggie Siff
Episodes 13 and 14 "To Be," with Sutter, Hunnam, Perlman, Mark Boone Jr., Dayton Callie, Theo Rossi, Kim Coates, Tommy Flanagan, and Ryan Hurst.
Sons of Anarchy App Integration: Download the iPhone or iPad app to explore the S.O.A. clubhouse, access alternate scenes, storyboards, and character bios, and sync with each episode to shop for items you see on screen.
Deleted Scenes
Gag Reel
Farewell Piney
Fans of Anarchy: 2 fans are chosen by Kurt Sutter to hang out on the
set for a day.
Anarchy at House of Blues:the cast and crew come together to hold a benefit for the family of a friend to the show when he doesn't have life insurance and passed away.
Disc Details
3 Blu-ray Discs (BD-50)
Video Resolution
1080p/AVC MPEG-4
Audio and Subtitles
English DTS-HD Master Audio 5.1
English SDH
French
Spanish
Portuguese
Mandarin (Simplified)
---

This is an excellent show.  It shows how people enjoy the darker side of the world and it is a prime example as to how FX does business. For being shot in a native 1080p, I feel like the picture could've looked a little better.  There are just little issues but nothing that
merits bashing or talking bad about the release.  Overall it's solid and if you're a fan of the show, make sure you continue owning the seasons.  If you haven't seen the show and you're a fan of The Shield or simply FX's programming, I suggest you start.  And remember, start from the beginning of the series.