HBO has released their lineup for the release in December. It includes both comedic his as Girls: Season 1 and Eastbound and Down Season 3.
Girls: Season 1
The series follows 4 girls in New York after college and how the deal with work, life, money and love. The Main character is Hannah (Dunham) and how she is trying to figure things out. The Release includes the Blu-ray, DVD, and digital copy.
Bonus Features: 
-Inside the Episodes
-A Conversation with the Girls
-A Conversation with Judd Apatow and Lena Dunham
-5 Audio Commentaries with Judd Apatow, Lena Dunham and more
-Deleted and Extended Audio Commentary on Episode 6
-The Making of Girls
-Deleted and Extended Scenes
-Table Reads
-Fresh Air Interview
-Booklet containing on-site twitter entries and images from Lena Dunham
-Extended Scenes
-Cast Auditions
-Gag Reel parts 1 and 2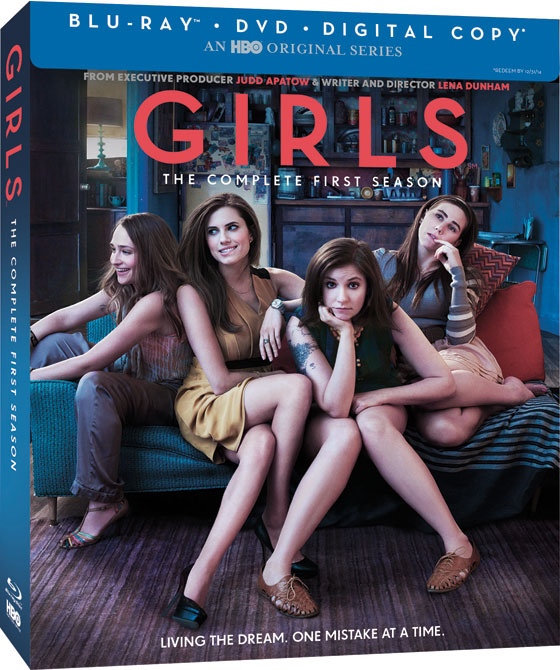 ---
Eastbound & Down: The Complete Third Season December 4th
The series is about Kenny (Danny McBride) who is struggling with his career in baseball and with new people on the teams competing with him. It's non stop laughs and McBride is genius. The release will have both the Blu-ray and DVD.
Bonus Features
-Deleted Scenes including Exclusive Dinner with the Schaeffers
-Bloopers
-Audio Commentaries on all 8 Episodes