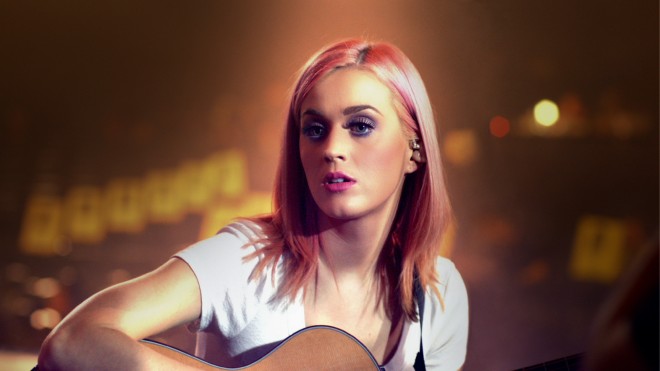 The film is an honest portrayal of who she is and what she has been through to become a star.
Let me begin in saying that I'm a Katy Perry fan. She is a singer, songwriter and actress whose career is booming. Her music has a genuineness that many artists today don't have. It's pop music mixed with real experiences and emotions that tells a story with every song she sings. The film, Part of Me, is directed by Dan Cutforth and Jane Lipsitz. It also features Tamra Natisin who's Katy's assistant and makes sure she eats and does miss a meal.
There are interviews with her managers Bradford Cobb and Steve Henson. Last but never least, she works with her sister Angela who manages the meet and greets that happen at shows.
Katheryn Elizabeth Hudson began her musical career as a gospel singer for her parents. They were traveling ministers of the born again Christian faith . She recorded her first studio album during her first year in high school under the name Katy Hudson and it didn't do so well. She then tried to record a solo album with a band that her studio hooked her up with and they had artistic differences. She just stopped letting her producers and the record companies trying to be someone she isn't. They tried to make her like an Ashley Simpson or Avril Levine to sell records. It wasn't until after she signed with Capitol Records that she recorded the album One of the Boys that her career took off. They just let her be who she wanted: herself. She became very popular and recorded her second album Teenage Dream. The concert footage in the film is from the start to finish of the tour and everything in between. In the process, Katy became the first woman to have five #1 singles from one album ever.

---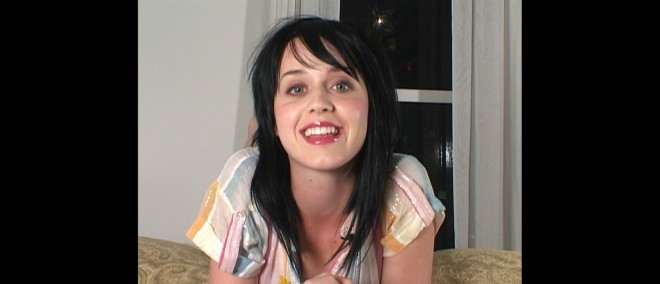 She is just an amazing person. The film is an honest portrayal of who she is and what she has been through to become a star. I'll be honest, I had no idea she had been making music for years prior to her mainstream albums. I'm also glad the film has that raw feeling in that nothing feels held back. Not only that, the film gave an inside look at what happened with her marriage and how she took her divorce. It really is full of emotions and those moments were heartbreaking. I can only imagine how hard it hit her but she overcame. She's strong deserves her success.
---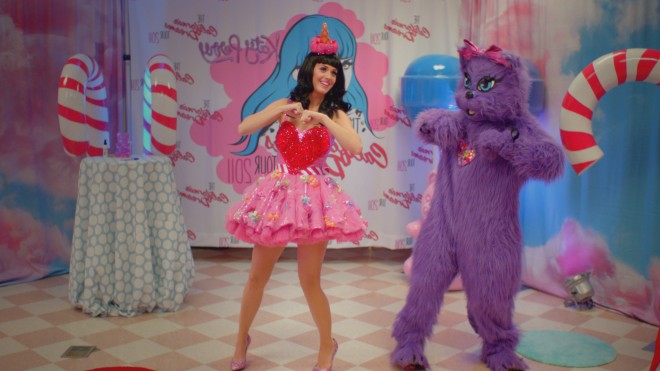 One of the most vibrant colored films on Blu-ray. Her imagination has no limits to her costume and stage design. Being shot in 1080p captures the brilliant coloring and attention to detail. I was amazed by how beautiful everything looks and it's perfect for Blu-ray. Also, the crowd in the low lighting never gets blurred or lost in the contrasts. Even off stage and the transferred Internet videos that were edited into the film look clean. I have no negative thoughts or issues with this movie.
---
Just wow. The DTS-HD Master Audio is perfectly mixed. It is exactly what to expect from a concert Blu-ray and like the video, it doesn't disappoint. The highs and mids have the 3 "Cs" I like in a Blu-ray: crisp, clear, and clean. The music fills every channel exactly the way It should. Also, the deep bass that comes with her music simply booms in a home theater. You really feel like you're at her show.
---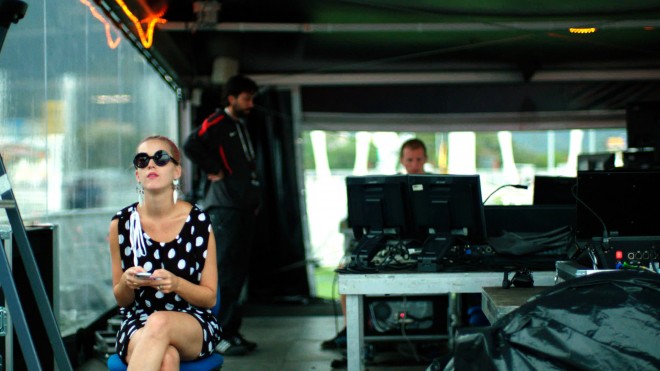 The extras are very light, however because its a documentary, there are no extras needed. What is there is excellent and chosen with care.
Disc Details:
2-disc combo pack
Blu-ray, DVD, Ultraviolet Digital Copy
Video Resolution
1080p
Audio
English DTS-HD Master Audio 5.1
Subtitles
English
English SDH
French
Spanish
Portuguese
Supplements
Behind-the-scenes of the California Dreams Tour
"Last Friday Night" Full Concert Performance
"Waking Up in Vegas" Full Concert Performance
Grandma: Thinking of You: An extended scene of Katy and her grandmother together.
The Grammy's You'll Never Take Away From Me: her Grammy performance soon after Katy's divorce with Russell Brand.
---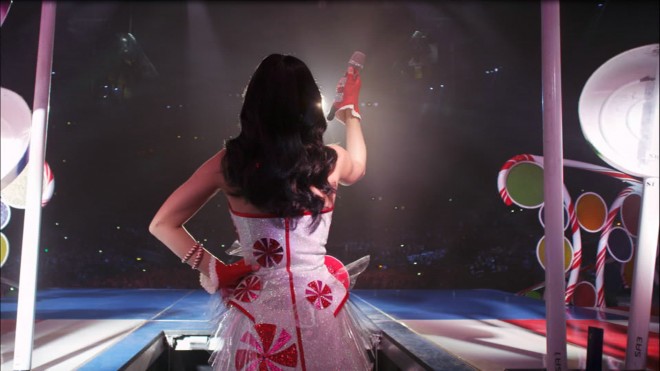 If you don't know anything about Katy Perry or thought you knew it all, this is perfect for you. Like I said, there is nothing held back or edited to manipulate a point of view. She is a beautiful girl and just looks amazing in her performances. The release is transferred and mixed with a lot of love. I'm really glad I had the opportunity to see this film because it gives such depth to how hard she worked to become the star she is. I say pick it up and add this one to your concert/documentary collection.