The very good alternate history thriller The Raven comes home to a very good Blu-ray release.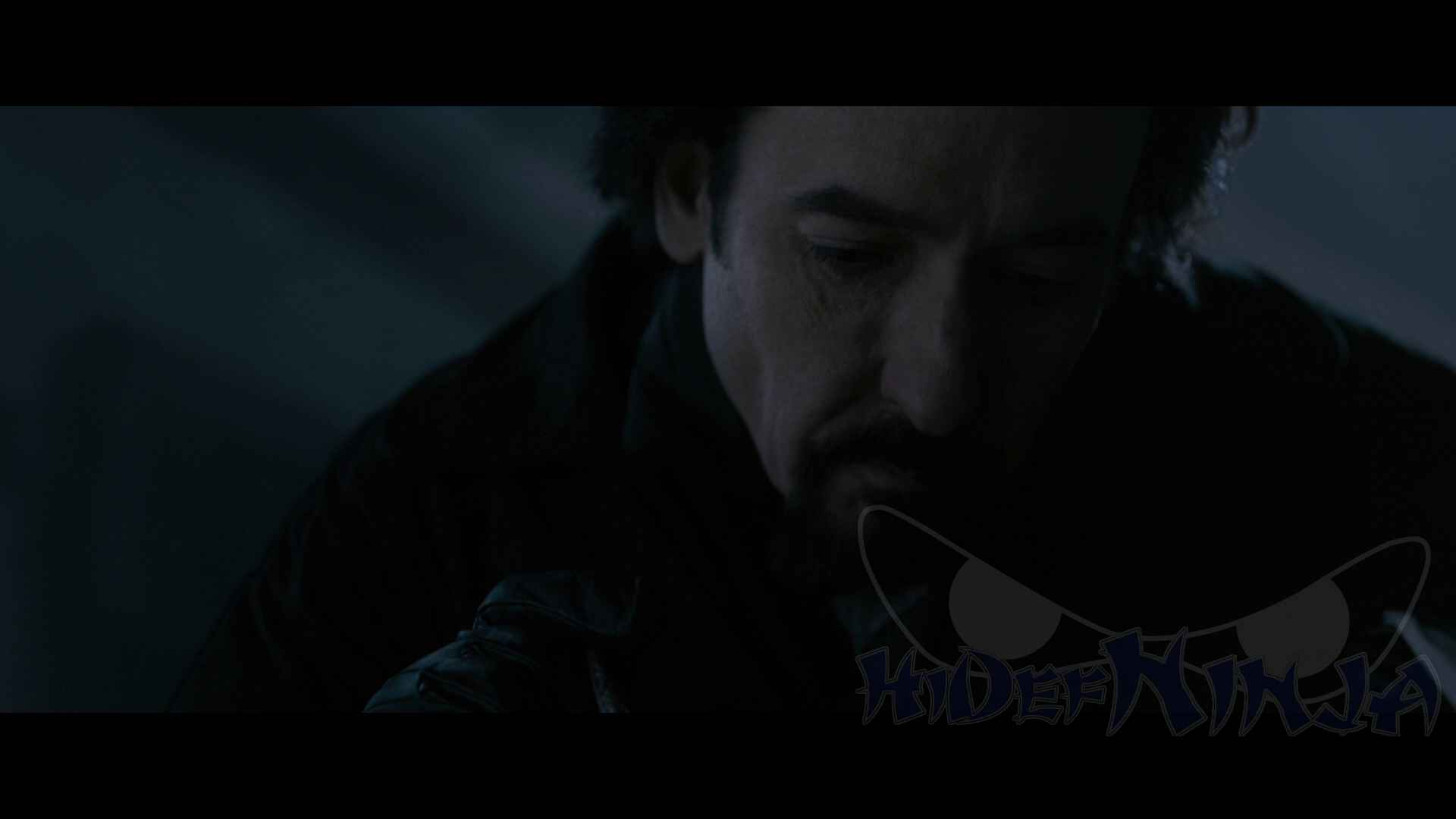 "In criticism I will be bold, and as sternly absolutely just with friend and foe."
At first glance, the premise for The Raven might seem like an odd Hollywood marriage: actor John Cusack (Grosse Pointe Blank), best known for his comedic and off-beat roles, portrays the very serious and soon-to-be-dead Edgar Allan Poe, whose stories have become the basis for a serial killer's psychotic spree. Add to this that history tells us quite a different story about Poe than offered here: he never assisted the Baltimore Police, his stories never became the inspiration for a psychotic mind's perverted practice, and the film's telling of his death is flat-out inaccurate. So, how does this mish-mash of historical inaccuracy play out for those interested in the home release? The answer is, wonderfully: The Raven is a smart, well-cast and acted thriller that looks very good as it arrives on Blu-ray.
 "If I would have known my work would have such an effect on people, I would have devoted more of my time to eroticism."
Cusack plays the oft-inebriated author who, at the film's beginning  can barely pay off his bar tab before being summarily dismissed onto the dark streets of Baltimore. His recent success with the poem The Raven has netted him fame but not fortune, and he struggles to re-discover his muse among 'fortitude' shots at the local Baltimore Patriot newspaper. Meanwhile, a serial killer begins to act out scenes from Poe's novels including The Pit and the Pendulum and Murders in the Rue Morgue with gruesome accuracy. When news of these acts reach the police, Poe is first branded as a suspect by Detective Fields (Luke Evans, Immortals), leading Poe to quip, "Is imagination now a felony?!"  But when Poe's fiancee Emily Hamilton (Alice Eve, She's Out of My League) is kidnapped by the killer, our two unlikely partners join forces to rescue her.
Director James McTeigue (Ninja Assassin) keeps our actors moving and the script from losing any of its edge by keeping things tightly focused on the dynamic between Poe and Childs.  As the modern day version of profiler/forensic detective, our heroes seem very well matched, generating good chemistry in every scene they share.  McTeigue converts the city streets of Serbia and Belgrade into a believably dreary 19th Century Baltimore, complete with plenty of dark corners and foggy exteriors where all sorts of mayhem could easily occur.  The well-written script by Ben Livingston and Hannah Shakespeare is filled with plenty of wonderfully poetic 19th Century American English, which lends a level of credibility to the film that's appreciated. Tension starts early in their script and manifests through the exceedingly gruesome murders, which Poe is forced to recant in the morning paper to keep Hamilton alive.  While it's strange to see this witness this sort of alternate history, it's very well done and never insults the audience.  Cusack exposes the mind of Poe in a unique way, lending warmth and depth to this tortured soul whose dark machinations were only outmatched by his incredible prose. It's these studies which provide important bridges in the story, as our two heroes argue and ruminate through a well-constructed world of murder. Raven's supporting cast is also very good, including Brendan Gleeson (In Bruges) and Kevin McNally (Pirates of the Caribbean series) as Poe's Patriot publisher and verbal punching bag,  The terrifically pulsing soundtrack by Lucas Vidal (The Cold Light of Day) matches wits with McTeigue's brooding environment, which sometimes is shot a little too dark, which I discuss below.  All in all, The Raven is very good alternate history, so long as you go into things expecting such.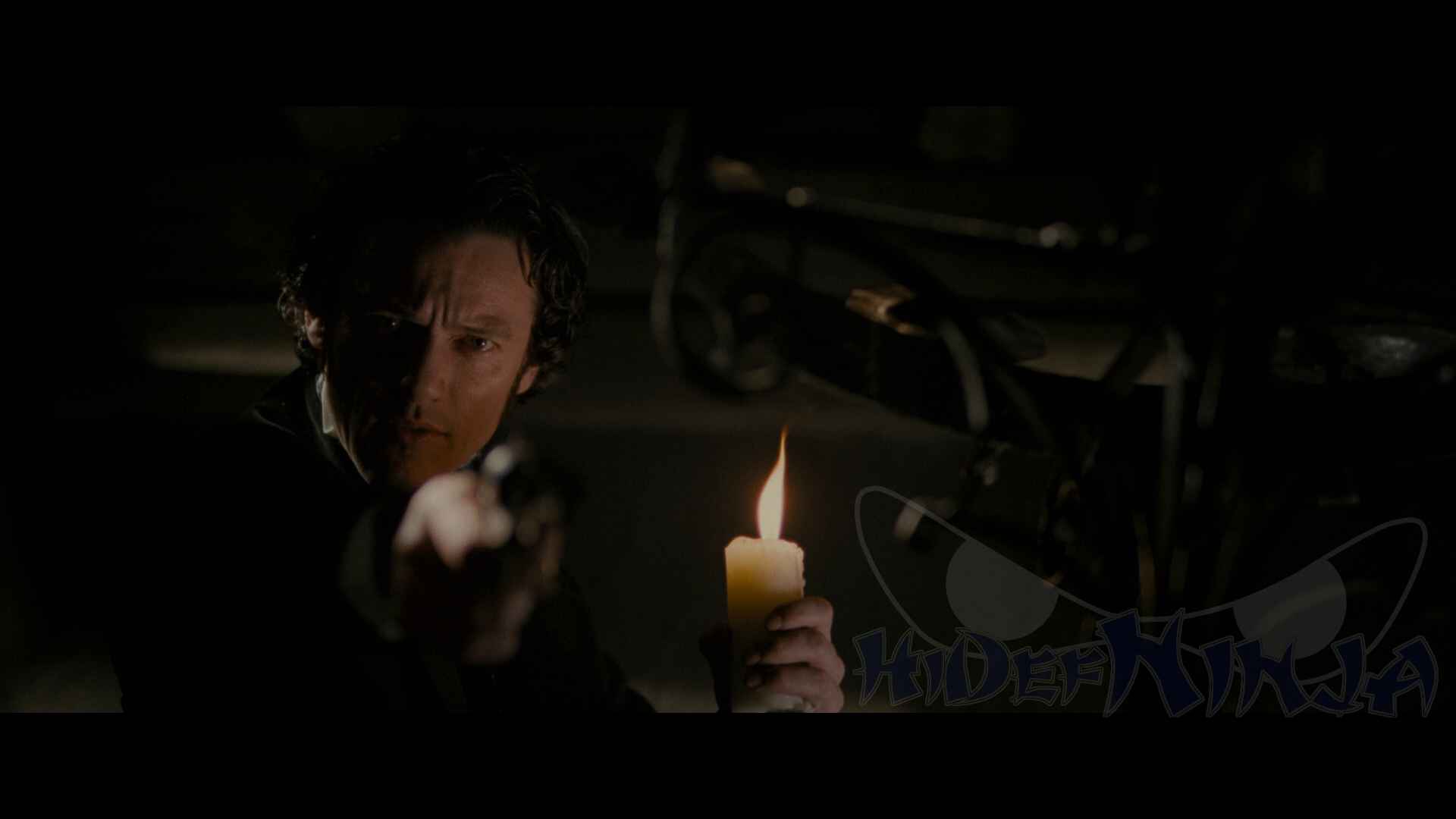 "What we call 'death,' is just a painful metamorphosis."
The gloominess of The Raven is brought to us by via a good 1080p, MPEG4/AVC transfer whose only fault has more to with the director's eye than with the Fox's process.  The issue surrounds McTeigue's very dark technique that leads to many patches of backgrounds being swallowed up by black.  Honestly, it's almost as if McTeigue meant to show a 19th Century that was poorly lit, leading many a reader of that time to no doubt don glasses as their eyesight degraded.  Once you get past that, detail on faces, hair, and blood look realistic with a considerable amount of depth.  Set designs look even more authentic, with etching in wood frames, silk designs in drapes, and pieces of dirt standing out as clear as a bell.  Clothing, especially in the ball room scene, are beautiful and elegant, showing off the acumen of costume designer Carlo Poggioli.  There's a lovely warm burnished look to the interior shots, as well as a more stark approach taken to the exteriors. When these are scenes are properly lit, much of the detail comes through, from the imagined streets of Baltimore to the foggy environment of church and surrounding cemetery.  Any perceived issues with the lighting of the film should fall on McTeigue's shoulders, rather than with any transfer issues from 20th Century Fox (the distributor of the film).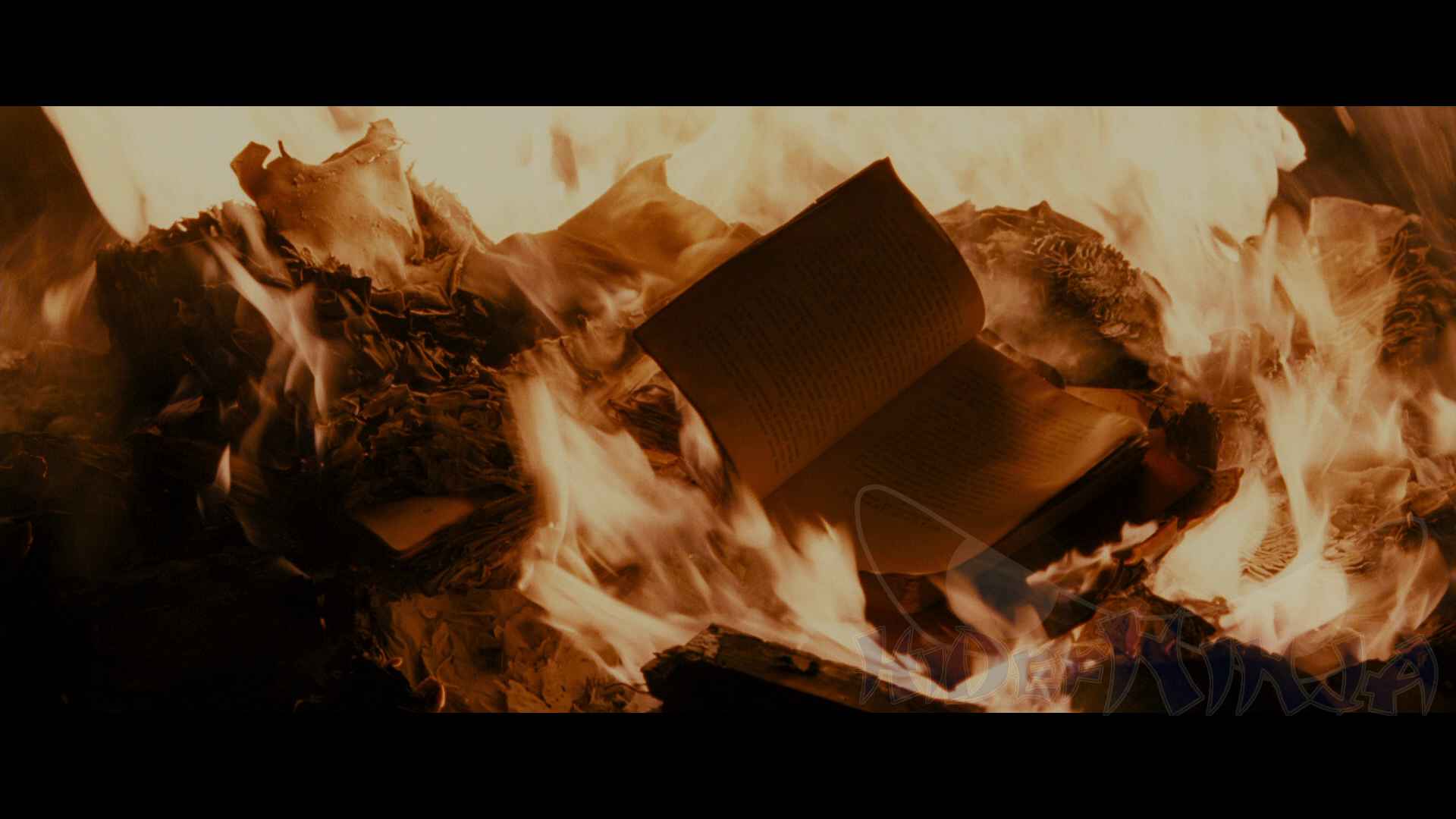 "It appears…I've become one of the demons I conceived."
The Raven comes alive in a DTS-HD Master Audio 5.1 track that captures the dreariness and mystery of 19th Century Baltimore to a high degree.  Dialogue is clear throughout the piece, mixing well with both the terrific music by Vidal and atmospherics by Sound Designer Eric Lindemann.  There's the sounds of fog horns, party chatter, and various weather elements in the rear speakers, all of which contribute to the eerie and dark environment of the film.  The LFE gets a nice workout, whether it be the sound of horse hoofs pounding the ground, the thuds of feet on wood planking, or the pulsing soundtrack by Vidal.  Every effort upps the tension, which the lossless track does to near perfection.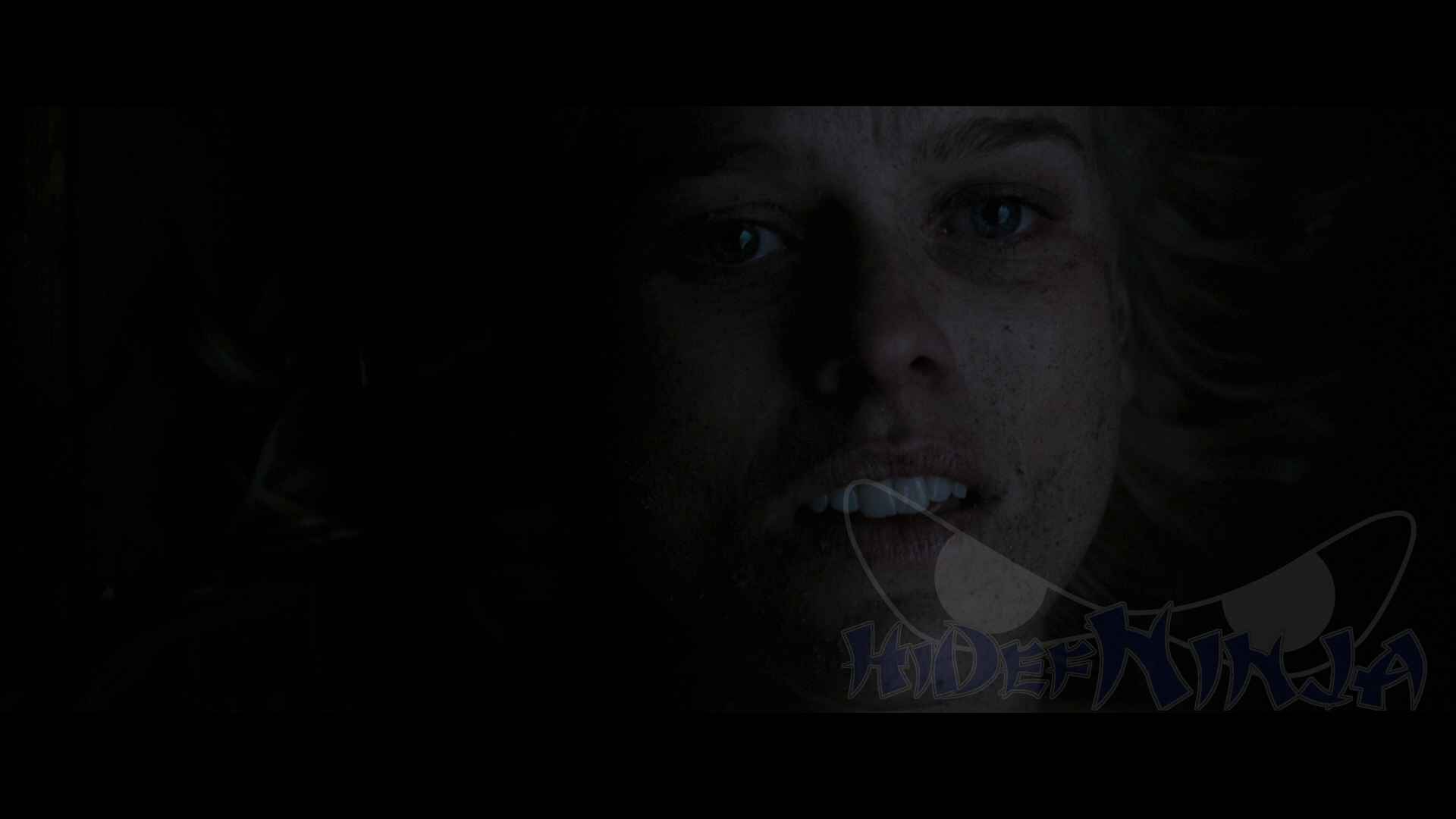 The Raven features a nice amount of supplements that help paint a good picture about various aspects of the film:
Audio Commentary: Director James McTeigue and producers Marc Evans, Trevor Macy, and Aaron Ryder discuss many aspects of the film's production, from shooting in Hungary and Belgrade, to casting calls in England, and how Poe's real background was incorporated into the script.  It's among my favorite of the year.
Deleted Scenes (10:41): Six scenes are featured, all of which are merely extended pieces of scenes already in the film.
The Raven Guts: Bringing Death to Live (1080p, 13:32): A good making-of featurette, focusing on the cast and crew shooting in Serbia and Belgrade.
The Madness, Misery, and Mystery of Edgar Allen Poe (1080p, 9:50): This insightful piece features Poe experts Chris Semtner and Ron Smith as they share several aspects of the real backstory behind Poe's life and career.
Behind the Beauty and Horror (1080p, 2:18): A way-too-short summary of the plot, with lots of quick cuts.
The Raven Presents John Cusack & James McTeigue (1080p, 2:45): Another all-too-short feature, as Cusack interviews the director about why he chose the project.
Music for the Raven – The Team (1080p, 5:10): McTeigue introduces the composer Lucas Vidal, music editor Del Spiva, and others who helped bring the film's very good score into existence, including the use of the Auricule Time Processor, an old computer program that helps the composer keep track of his location within the scene.
Our evaluation copy came as Blu-ray combo, complete with a DVD and digital copy.  There's no interior artwork and the slipcase is not embossed, which was disappointing considering the other high-quality features of the release.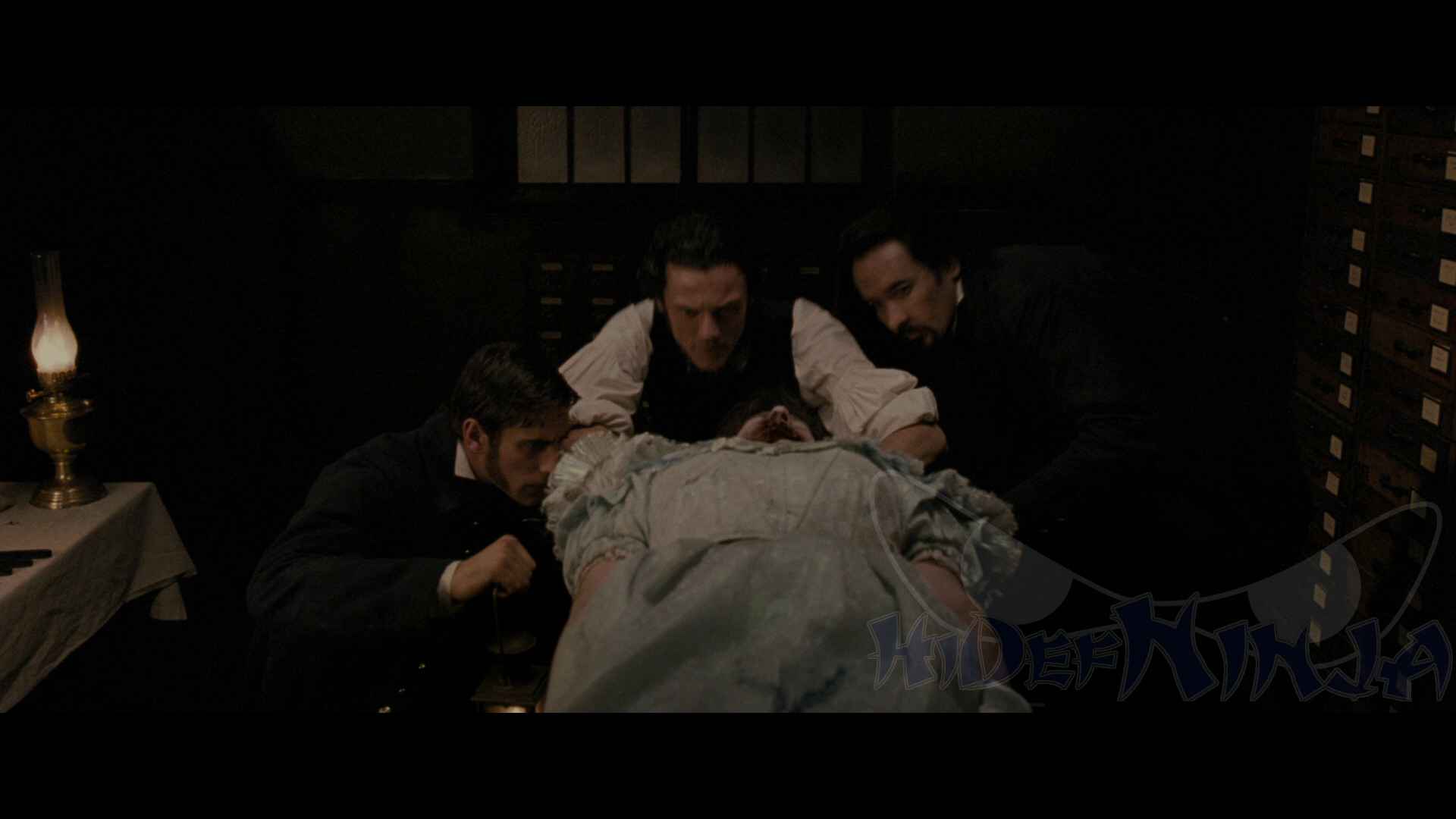 "The question is not yet settled, whether madness is or is not the loftiest intelligence."
With a good set of extras and an excellent video and audio transfer, The Raven is an enjoyable, intelligent, and well-constructed thriller that features excellent performances by Cusack, Evans, and a very good supporting cast.   The last days of Edgar Allan Poe are a mystery onto itself. If you're searching for a historical drama that answers these questions, you won't find them here; but, The Raven doesn't pretend to offer that, settling instead for something closer to an enjoyable alternate history thriller that could have happened given slightly different circumstances. The Raven is rated R for violence and sexual situations, has a runtime of 110 minutes, and comes recommended for purchase or rental.