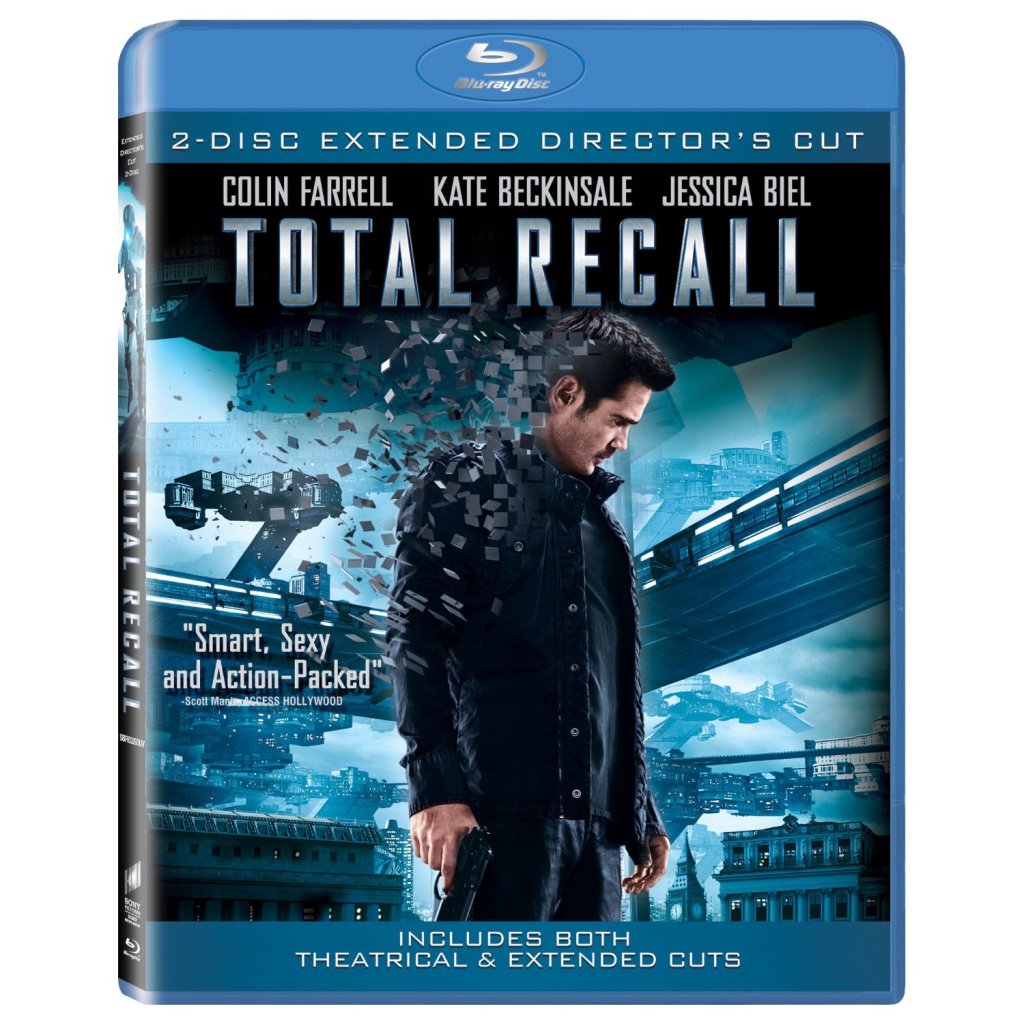 December 26th, 2012 sees the Blu-Ray release of the 2012 Sci-Fi Thriller remake of Total Recall.
Starring Colin Farrell, Kate Beckinsale and Jessica Biel this will be available to own on Blu-Ray with an all new exclusive to Blu-Ray directors cut featuring an additional 20 minutes of footage not scene in the cinemas
Prepare for non-stop excitement and pulse-pounding thrills in this explosive action thriller. Colin Farrell stars as Douglas Quaid, a factory worker who visits Rekall, a revolutionary company that can turn his superspy fantasies into real memories. But when the procedure goes horribly wrong, the line between fantasy and reality blurs as Quaid becomes a man on the run and the fate of his world hangs in the balance. Co-starring Kate Beckinsale, Jessica Biel and Bryan Cranston, Total Recall is bursting with mind-blowing action sequences and spectacular visual effects, the ultimate high-energy thrill-ride!
Blu-ray Special Features:
Disc 1:
· Extended Director's Cut
· Commentary on Extended Director's Cut
· Theatrical Cut
· Total Recall Insight Mode
Disc 2:
· Gag Reel
· Science Fiction vs. Science Fact featurette
· Designing the Fall featurette
· 7 Total Action featurettes
· Stepping into Recall Pre-visualization sequences
· "God of War: Ascension" PlayStation®3 Playable Game Demo (For PS3's only)
Purchase your copy from Amazon.co.uk
httpvh://www.youtube.com/watch?v=sWMhADqlPYg