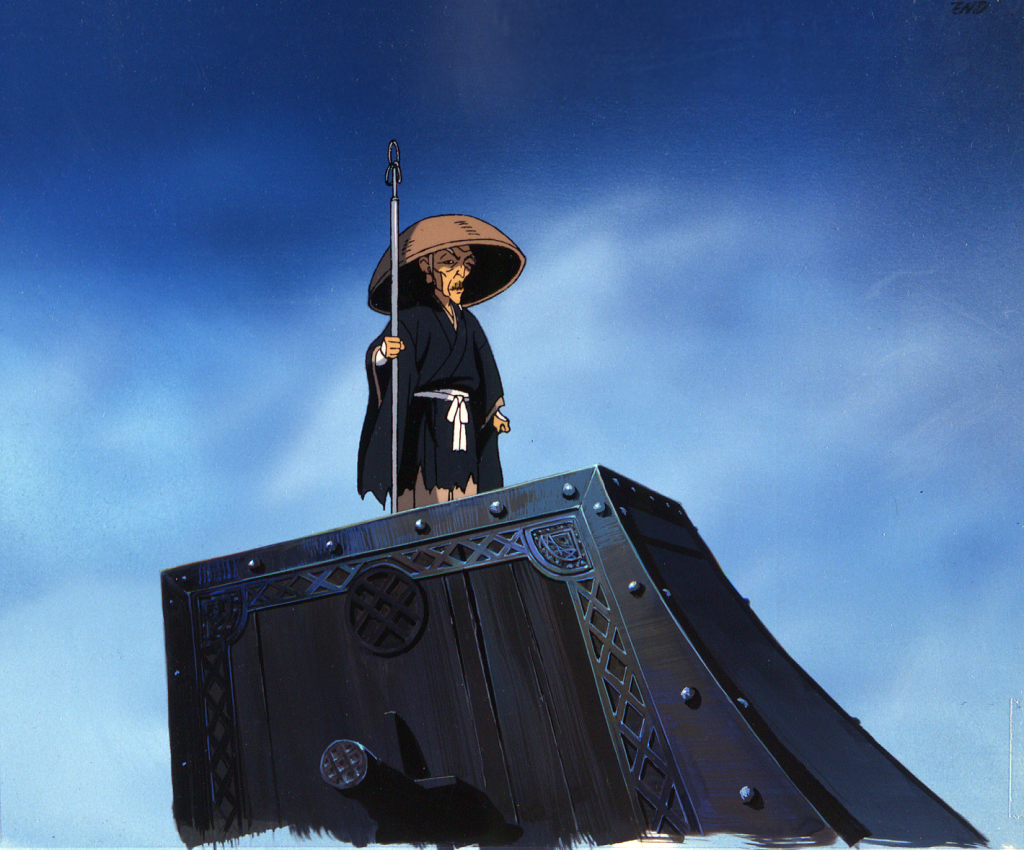 Set during Japan's Tokugawa period, Ninja Scroll opens with female ninja Kagero – the sole survivor of a squad sent to investigate a plagued village at the mercy of Tessai, a monster of a man who can turn his skin to stone. Rescued by wandering ronin Jubei Kibagami, the pair discover from shady shogunate spy Dakuan that Tessai is one of the Eight Devils of Kimon, a band of super ninja apparently led by Jubei's old nemesis Himuro Genma, whom he insists that he killed years ago.
Tricked into helping Kagero and Dakuan take down the Eight Devils, expert swordsman Jubei must push his finelyhoned fighting skills to the limit if he is to defeat his deadly adversaries, who include shadow assassin Shijima, blind warrior Utsutsu, explosives specialist Zakuro and, of course, the evil Himuro Genma himself. Pitted against such merciless foes, only one thing is certain; Jubei Kibagami must kill or be killed.
Ninja Scroll was one of the first initial Manga films, along with Akira, Wicked City & Ghost in the Shell, to arrive on western shores and open up the world to a new style of animation that hadn't been seen before. Ninja Scroll is a perfect blend of Martial arts, the supernatural, monsters, sex and lots of violence. Barely five minutes pass without the screen being splashed with blood in an orgy of bone crunching violence. Ninja Scroll has always been considered an integral part of any manga fan's collection and 20 years after it was unleashed, it still stands today. It's a fantastic animated film (one that spawned a spin off TV show) that really needs to be seen.
The Blu-ray and DVD edition of Ninja Scroll are presented fully uncut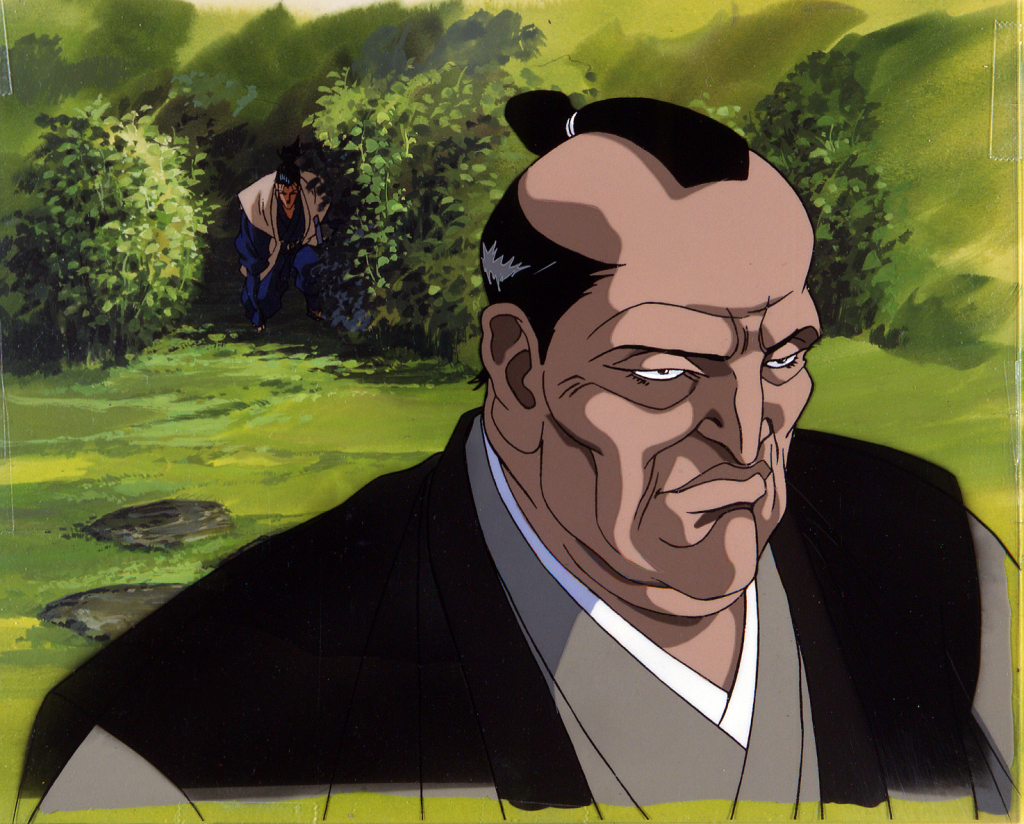 Ninja Scroll is presented on Blu-ray with a MPEG4-AVC codec that preserves the films original 1.33:1 aspect ratio in 1080p/24p. The pillarboxed transfer exhibits a pretty decent High Definition picture that promotes the film's stylistic animation in every detail. The picture has been cleaned up to such extent that it's a pretty much grainless picture. The animation appears smooth and detailed and you would not think this is that animated over 20 years ago. Colours aren't as striking or as rich as one would hope for but this appears to be the intention of the animation director. Brightness was a tad too high in my honest opinion and black levels wasn't as deep as the should. On closer inspection of the picture, evidence of video noise was apparent during the lighter lit scenes. from a distance though, the noise isn't noticeable. little specks of dirt and spots can be also seen when viewing up close but this is due to the age of the animated cells. Overall i was quite pleased with the quality of the transfer.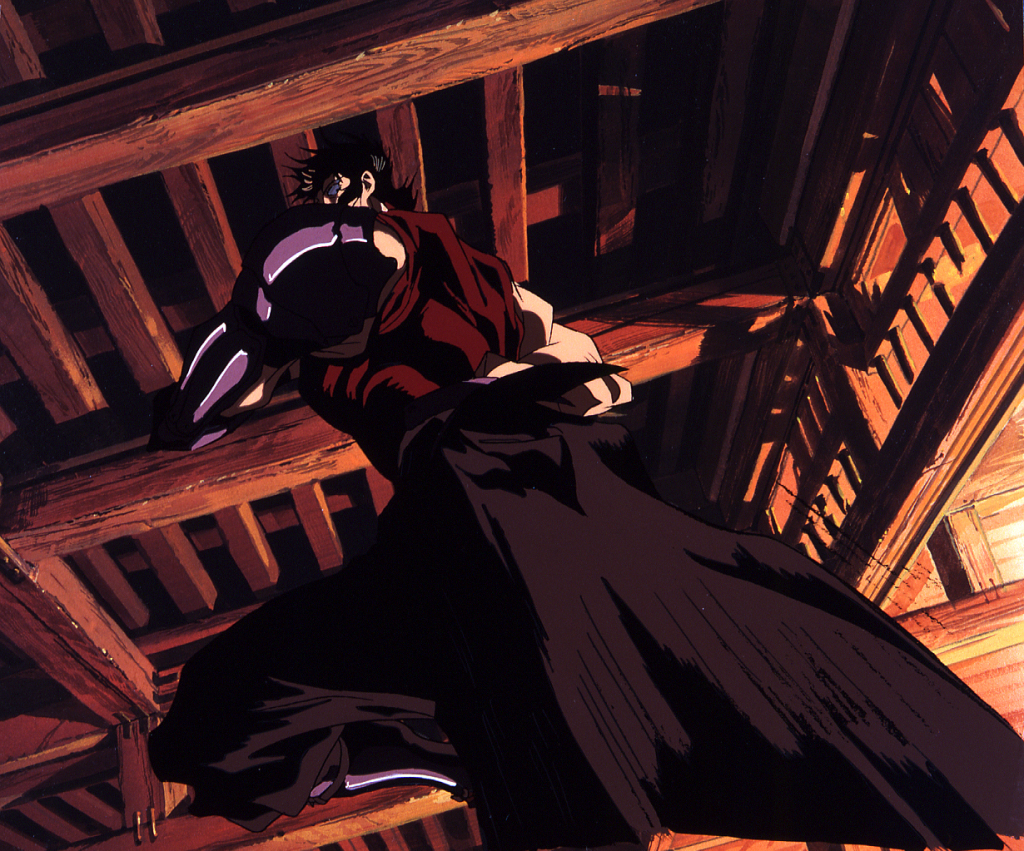 Ninja Scroll is presented on Blu-ray with two audio options. An English dubbed DTS Master Audio 5.1 track and a LPCM 2.0 audio track of the original Japanese Dual Mono track. Both tracks came across at 48KHz. For the purpose of this review I viewed Ninja Scroll with its original Japanese audio mix and compared certain scenes with the DTS-MA English dub afterwards. On reflection of sampling both tracks during certain selected scenes, both audio tracks have their merits and deserve to be listed too. The LPCM Stereo track certainly does well across the front sound stage and music and sound effects were nicely balanced between the two speakers and the dialogue didn't get overshadowed by it. There is quite a bit of bass that comes forward from the mix and gives the stereo presentation a bit of impact. The DTS-MA 5.1 track was equally impressive and the remixed audio across the rear sound stage came across as natural and creates a more immersive surround experience for the viewer. The sound design and musical score for Ninja Scroll is a fantastic piece of work and both audio tracks do it justice. The only downside to the DTS-MA track is the dubbing. Whilst it's better than some of the other dubs that I've heard, it still comes across as a bit too American for my liking and the quality of the voice actors was distracting from my enjoyment of the film. It's worth noting that when comparing the subtitles to the English dub, whilst some of the dialogue has been simplified, the script on the English dub is quite close to the original Japanese dialogue.
Whilst I commend Manga for including these two tracks, a little bit of investigation shows that the last UK release of Ninja Scroll was a 2 disc DVD which included Stereo, Dolby Digital 5.1 EX and DTS-ES 6.1 mixes of both English and Japanese mixes. Why they weren't included on this Blu-ray is a mystery but fans of Ninja Scroll should be very happy with what we currently have.
Exclusive Audio Commentary: The Director and Animation Director / Character Designer sit down in a moderated chat and discuss the technical aspects of making Ninja Scroll and reflect upon the final product. In Japanese with English subtitles
Original Japanese Theatrical Trailer: (SD) The original trailer is included on the disc.
Run time 1 min 40 sec
Japanese TV Spot: (SD) a very brief original TV spot for the Japanese release. Run time 17 sec
20 Booklet & DVD Edition of Ninja Scroll: Exclusive to the steelbook edition of Ninja Scroll is an exclusive 20 page booklet and a DVD copy of Ninja Scroll. Whilst we weren't supplied with the booklet for this review, we were supplied with the DVD. The DVD is the same as the Blu-ray in terms of special features and is from the same transfer as the Blu-ray edition. Video specs are MPEG-2 codec in pillarboxed 1.33:1 (OAR) and audio specs are Dolby Digital 5.1 (English) and Dolby Digital Stereo 2.0 (Japanese)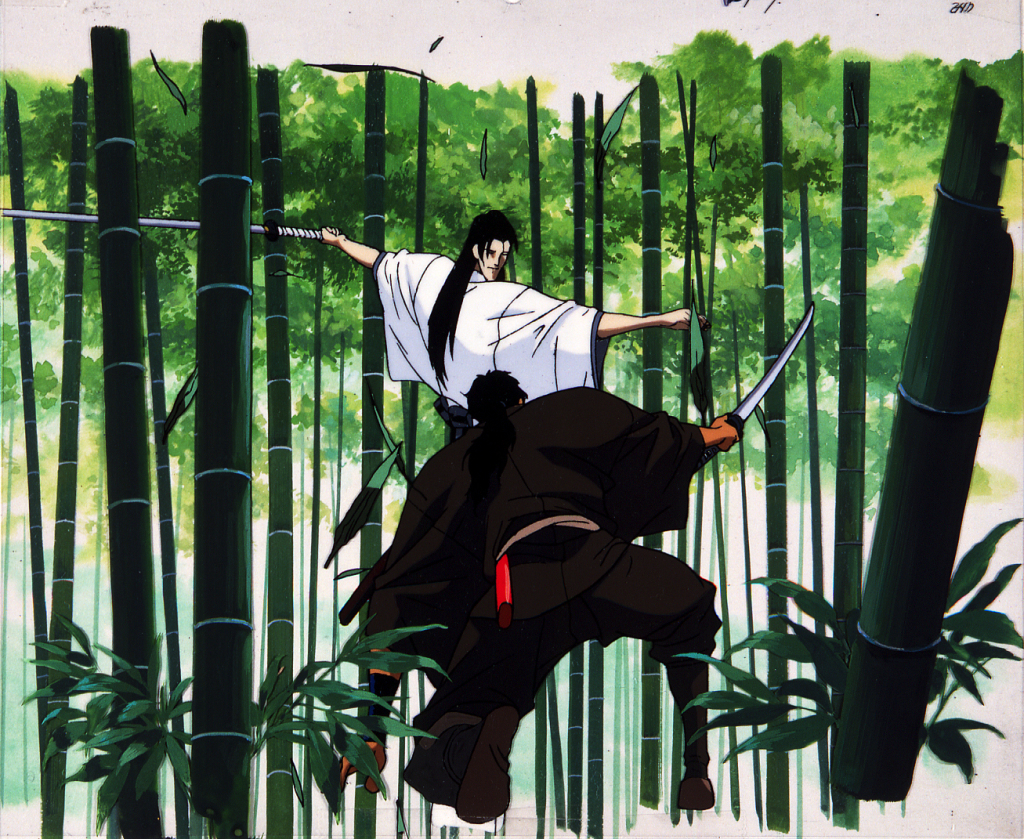 Ninja Scroll should be a part of any Manga fans collection and sit proudly alongside the classics such as Akira and Ghost in the Shell. It's an awesome mix of supernatural monsters and martial arts with a sprinkling of gory violence for good measure. Whilst it would of been nice to supplement the new 20th anniversary edition with some additional documentaries or featurettes that go behind the scenes, Manga have given us an exclusive commentary and premium packaging. Featuring an decent High definition transfer and some impressive audio, This disc comes recommended.