The Ben Stiller/Vince Vaughn/Jonah Hill bro-fest The Watch is just as funny on Blu-ray, even if the supplements disappoint.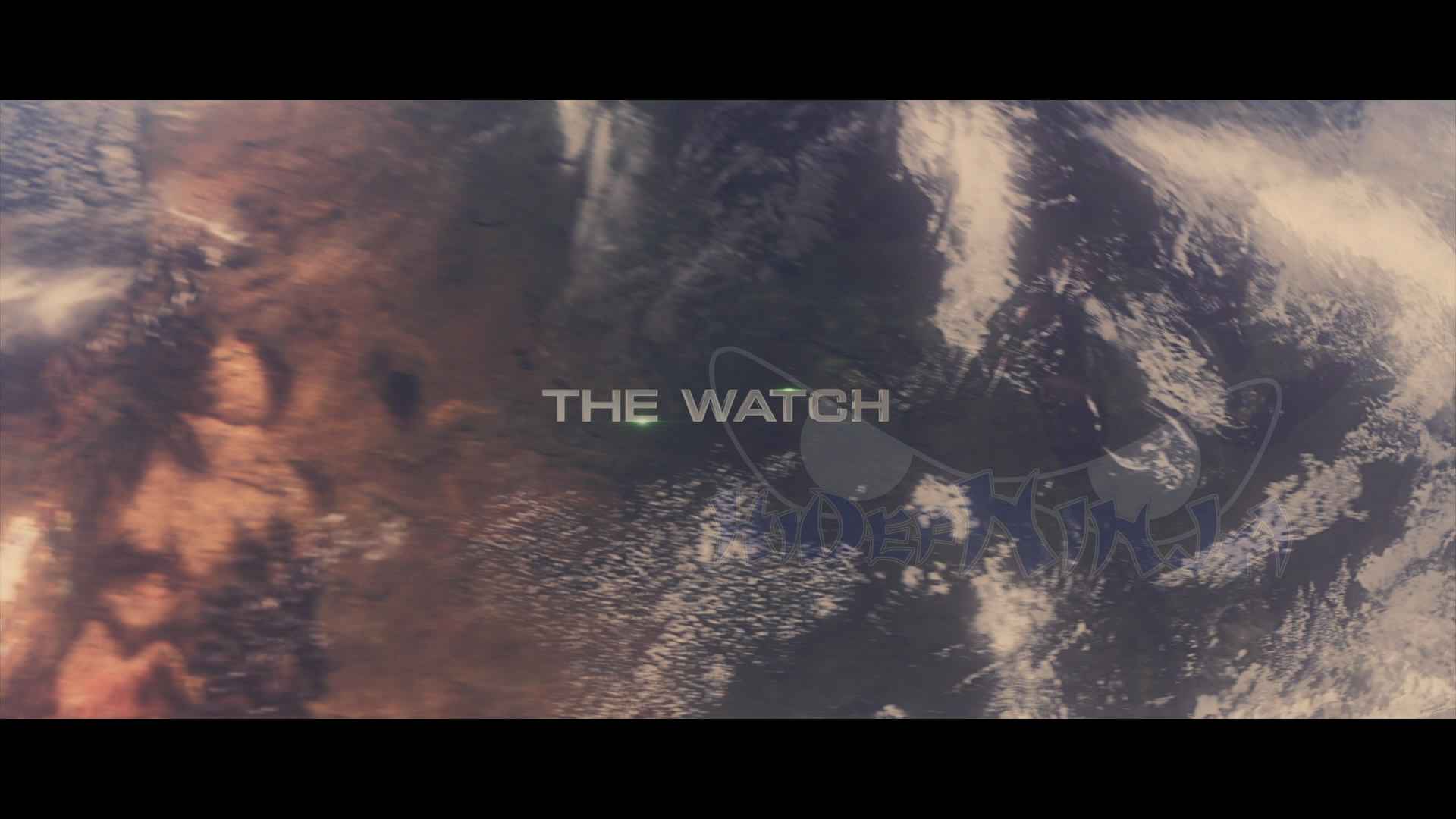 What makes a film an 'accidental success' – that is, do some films achieve success due to an improbable set of factors, or is terrific film-making simply a mathematical equation?  Without a doubt, casting, story, and direction are aspects one cannot ignore when producing a film; but what happens when your expectations are also based on actors ad-libbing over a thinly-veiled plot?  Such is the situation for The Watch, a hilarious and raunchy film about an alien invasion in Ohio that actually lives up to its own hype.  Its home release looks good and sounds great, even if its supplements fail to excite.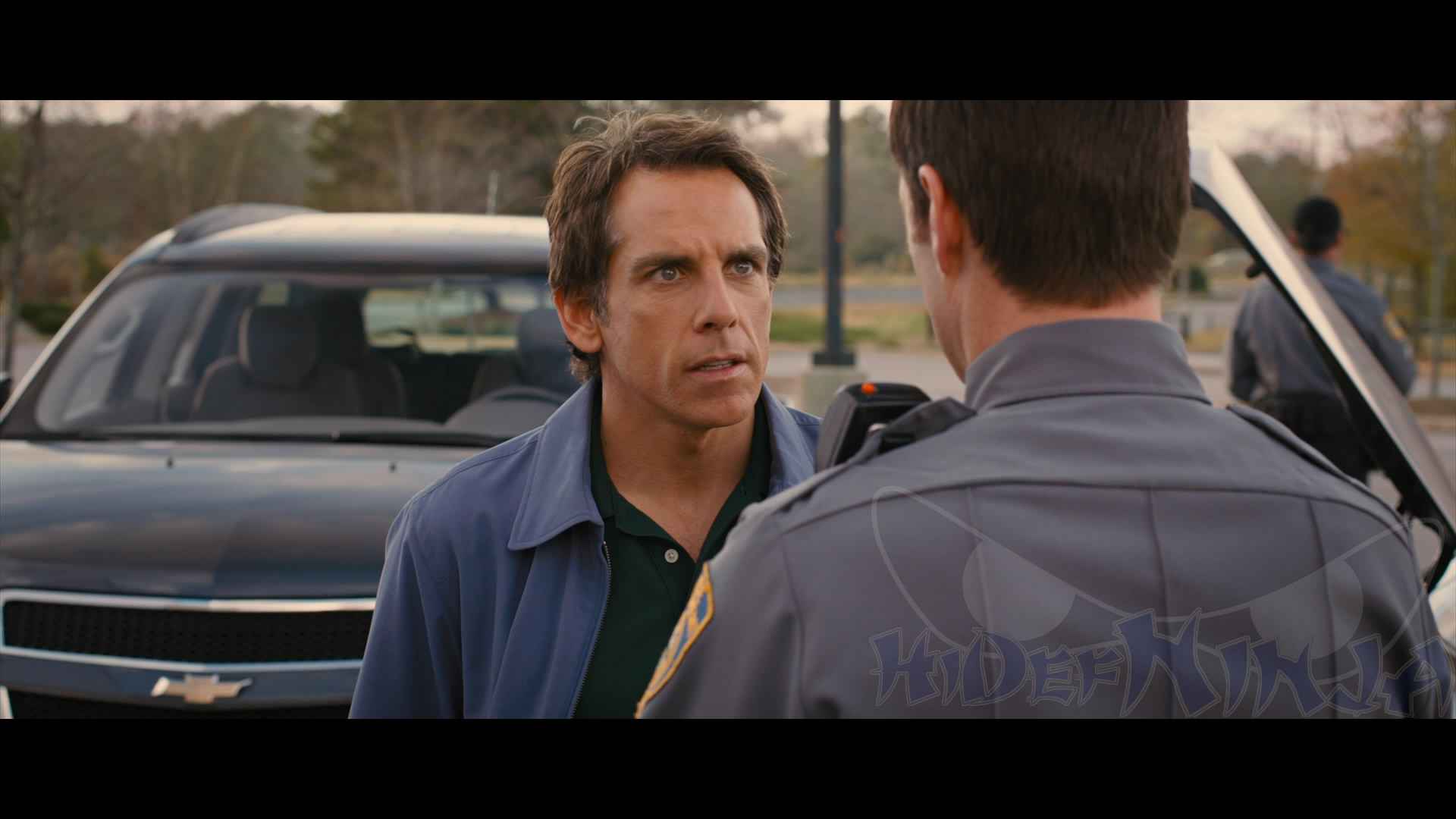 Evan (Ben Stiller, There's Something About Mary) manages a Glenview, Ohio Costco with all the efficiency of someone who loves his job.  His life is boring and predictable, organizing and participating in various social clubs while living in an idealic suburban setting.  All of that changes when his store night watchman is murdered, inspiring Evan to announce the formation of a neighborhood watch to track down the killer.  Instead of recruiting a few respectable citizens ready to lend a hand, he gets the head case Franklin (Jonah Hill, Superbad), the party animal Bob (Vince Vaughn, Swingers), and the fashionable Brit Jamarcus (Richard Ayoade, The IT Crowd).  The guys are more ready to party it up and land girls than fight crime, and Evan is unable to control their hi-jinks.  It's not until the watch comes face to face with the killer (who happens to be an alien) that they learn of a world-wide invasion that will soon destroy the Earth.  Of course, the gateway to this attack is centered underneath Evan's Costco, courtesy of a communications array that needs to be put out of commission.  Together with his wife Abby (Rosmarie DeWitt, United States of Tara), Evan and The Watch try to save the world, all while dodging half-eaten corpses, alien goo jizz, and Franklin's fascination with underage girls.
The writing team of actor Seth Rogen (Knocked Up), Jared Stern (Mr. Popper's Penguins), and Evan Goldberg (Superbad) have created a thin but extremely hilarious premise that's really an opportunity for our foursome to ad-lib often, creating some of the movie's funniest moments.  There's just enough cheesy dramatics to offset the raunch-fest of homosexual suggestions and alien genitalia which permeate the script like beer cans litter a wild party.  But unlike other failed comedies this year, The Watch pushes those morally offensive buttons just enough to cause laughter without crossing too far over the line.  Granted, that alien goo scene is pretty gross, but Vaughn and Ayoade play it perfectly, giving it the smell/feel/taste test as we laugh along.  Vaughn has basically played the same character since Mr. and Mrs. Smith with varying degrees of effectiveness.  Not here: Vaughn is back to his Wedding Crashers form, strutting for the fans like a peacock in search of a mate.  Stiller always plays deadpan to a tee, but this time he has a more balanced crew to play with, mixing Vaughn's antics, Hill's psychosis, and Ayoade's proper British humor into a blender of gut-busting humor.  I even like the casting of an uncredited Billy Crudup (Watchmen) as Evan's new weird neighbor, whom we learn is running a large orgy in his basement.  Granted, one must suspend disbelief to enjoy The Watch, but the reward for doing so is worth the effort. Director Akiva Schaffer (SNL's The Lonely Island) does an excellent job of letting his cast play up each scene without straying off course.   He employs some funny Matrix-like edits near the end of the film, along with many more gags which luckily don't appear in the trailers.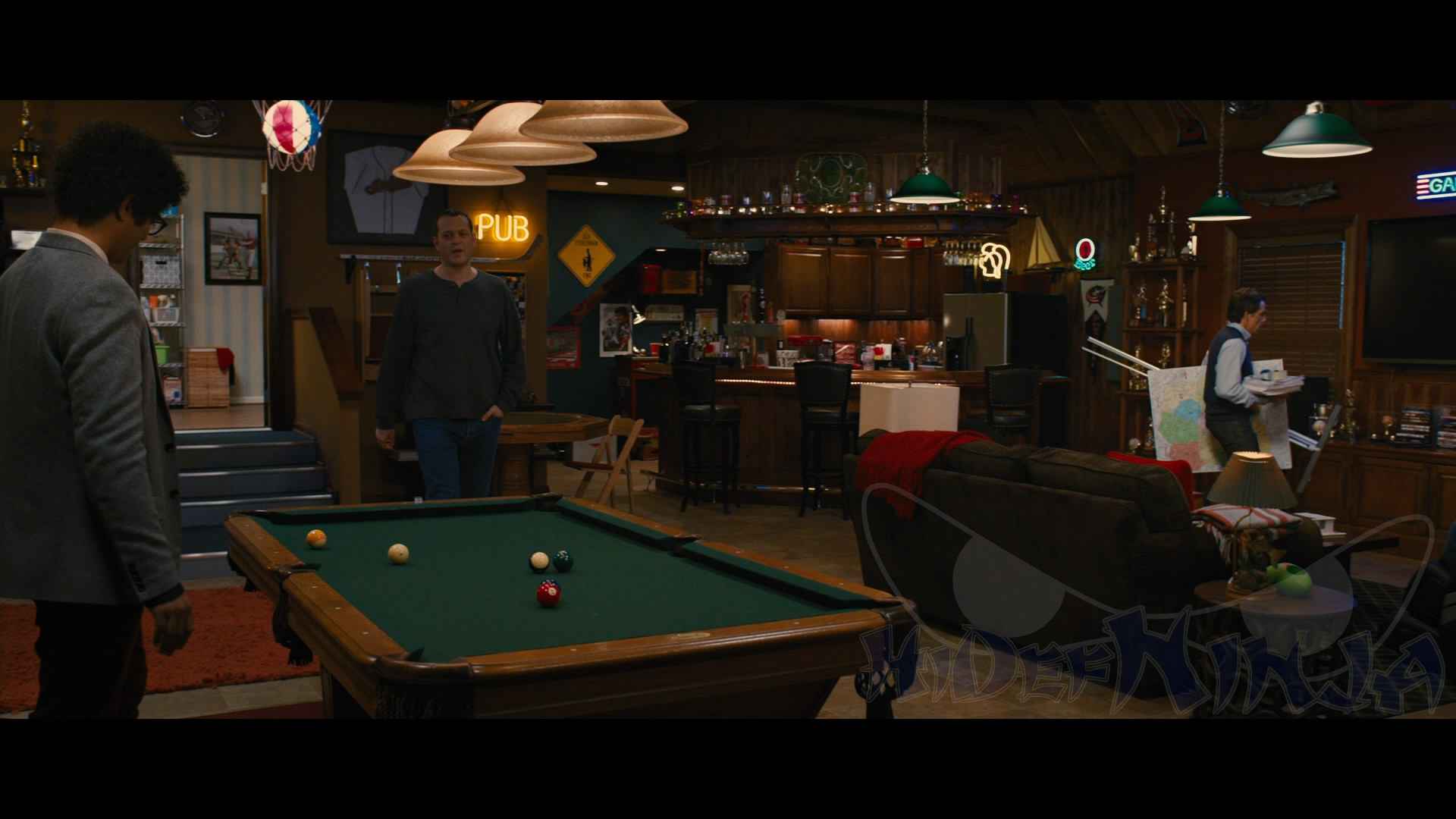 Given the fact that a sci-fi/comedy like The Watch received such a large budget of $68 million, things look pretty good.  This MPEG-4/AVC transfer is clean and sharp, complete with just enough grain throughout to keep videophiles happy.  Even though most of the film is shot at night, things never get too grainy or hard to see, while day scenes look simply outstanding.  Colors on trees and clothing are bright without being too overbearing, while skin detail and the aforementioned alien goo look realistic.  Our funny men are getting older, and the home release does a good job of showing Stiller's graying hair and Vaughn's continual under-slept look.  There's zero edge enhancement, banding, or aliasing, and the dual-layer 50GB disc gives us plenty of space to enjoy a compression-free experience.  Say what you want about Fox's theatrical releases, but their commitment to excellent transfers to the home market is worth recognizing.
The Watch is presented with a DTS-HD Master Audio 5.1 surround track that at once doesn't need it but also benefits from its inclusion.  While not an immersive action experience, the film offers plenty of enjoyable surround effects, with the front speakers enjoying  several nice crossovers during action scenes.  One might have been satisfied with a Dolby Digital release here, but it's another welcomed aspect of what Fox brings to the table.  The only odd thing here is the dizzying number of dubbing options (10 in all), leading one to believe that places like Hungary, Poland, Turkey, and the Ukraine have a love for raunchy American cinema.  Meanwhile, the subwoofer gets a nice workout as the film moves closer to Act 3 – especially in the scene involving the guys testing an alien gun – punching out very effective booming sounds without overtaxing your receiver.  While the film is mostly dialogue, The Watch excels at delivering this experience by providing clear tones throughout while giving the louder scenes the chance they need to strut their stuff.  I do like Composer Christophe Beck's score, which is the usual comedy stuff, mixed with several rap tunes including NWA.  In this way, The Watch also succeeds in its ability to present both without overdoing the bass for the rap tunes, while giving the orchestral score a chance to breathe.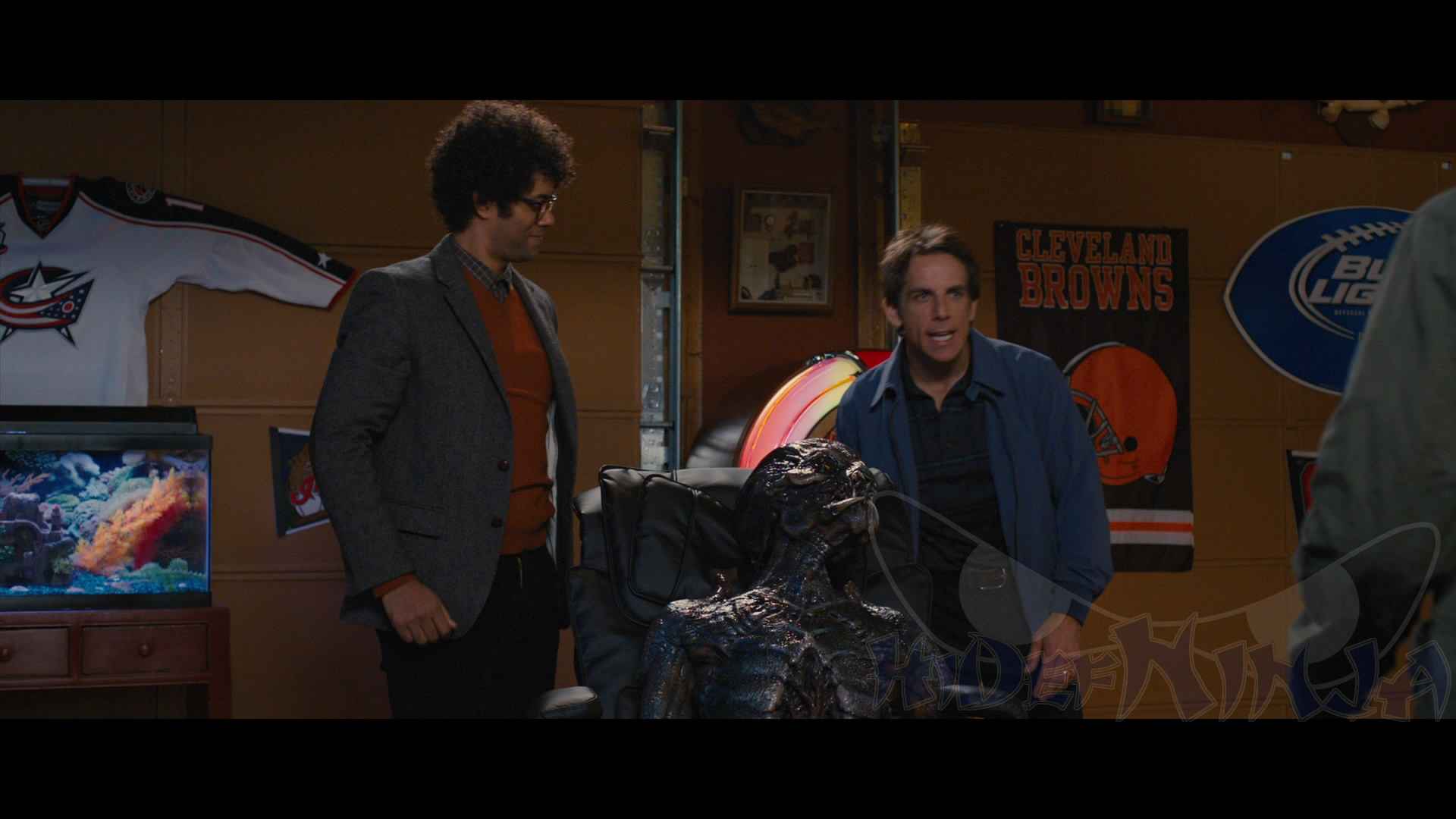 Sadly, Fox dropped the ball in this category, with no director's commentary and only a few extras which do not impress:
Deleted Scenes (24:39, HD): There are 12 deleted and extended scenes, most of which are improvised versions of scenes already in the film.  Not much of value here.
Gag Reel (3:41, HD): There's more laughs here than the film could hold.
Jonah Alternate Takes (5:39, HD): Director Schaffer explains that he wasn't sure how far to take Hill's character, so he encouraged him to ad-lib his way through various scenes.  The result is a good collection of lines that never appeared in the film.
Watchmakers (12:16, HD): A funny but too short featurette that goes beyond the simple quick interview/behind-the-scenes footage, interjecting lots of humor and one-liners as the cast cracks on each other.
Alien Invasions and You (1:48, HD): The cast and crew pontificate on how they'd handle learning about an alien invasion.
Casting the Alien (5:24, HD): Producer Shawn Levy (Real Steel) and Schaffer star in a fake interview in which they talk about casting the alien with…an alien.
Theatrical Trailer (2:27, HD)
Sneak Peeks (6:08, HD): Chasing Mavericks and 10 Years are featured.
Our evaluation copy came as a Blu-ray/DVD/Digital Copy Combo Pack, and although there's no interior artwork, the presence of a slipcase is appreciated.  However, the paltry amount of supplements could have been punched up with a commentary track, balancing what could have been a very nice supplemental offering.  Instead, we're given audio dubbing options in Czech and Portuguese.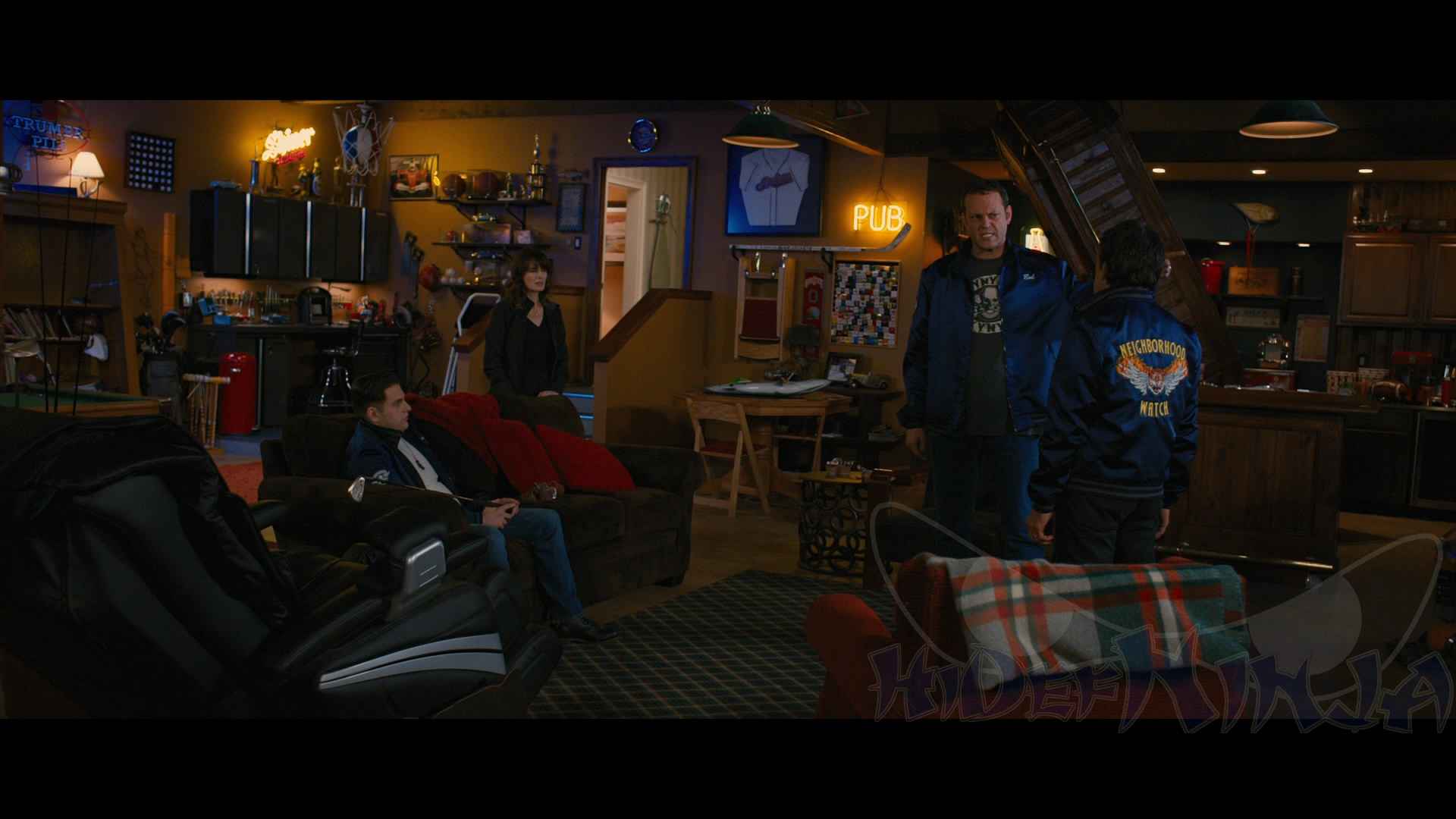 For a film that's absolutely hilarious,  the home release for The Watch does just what it should,  featuring a good audio transfer and video quality.  The supplements are sparse and unimpressive but good enough to watch once.  Whether you're a fan of Jonah Hill, a Ben Stiller disciple, or you attend the Church of Vaughn, The Watch is one of the funniest films of the year.  It's one of those rare occasions when actors, free to roam the digital canvas, actually make something good.  It proves you can make a film about low sperm counts, male genitalia, and underage drinking without sending society over the edge.  Ok, that doesn't sound as appealing as I write this, but trust me, you'll love it.  The Watch is rated R for nudity and language and has a runtime of 102 minutes.