20th Century Fox is bringing 2 of Woody Allen's best films to blu-ray: "Hannah and Her Sisters" and "Sleeper". The audio format for both films is DTS-HD MA 1.0 as they were when released theatrically.
Hannah and her Sisters is the winner of 3 Oscars in 1986 for Original Screenplay Supporting Actress (Dianne Wiest), and Supporting Actor (Michael Caine). , and features the amazing cast of Mia Farrow, Barbara Hershey, Dianne Wiest and Michael Caine. Releasing on January 15th, it tells the story of 3 sisters who are torn by sibling rivalry and learn how important family really can be.
Purchase your copy from Amazon.com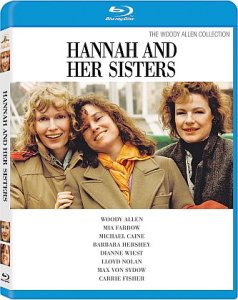 ---
Sleeper is Allen's hilarious comedy which was his first movie that showcased his visual and physical comedy skills. It stars himself and Diane Keaton in the first film of Allen directing Keaton. It releases on a single disc blu-ray on January 15th. This is definitely a comedy to pick up.
Purchase your copy from Amazon.com