Finding a new review land through my letterbox this morning I was pleasantly surprised as I was not expecting anything to review. Upon opening the envelope to see that it was the 2012 remake of one of my favourite Arnold Schwarzengger movies, my eyes soon glanced over to my Total Recall Blu-Ray of said Arnie/Verhoeven Sci-Fi Actioner thinking I should put this one first before watching the remake. I said to myself before hitting that 'Play' button; "It's a different film…. it's not the same….. switch off brain and enjoy"….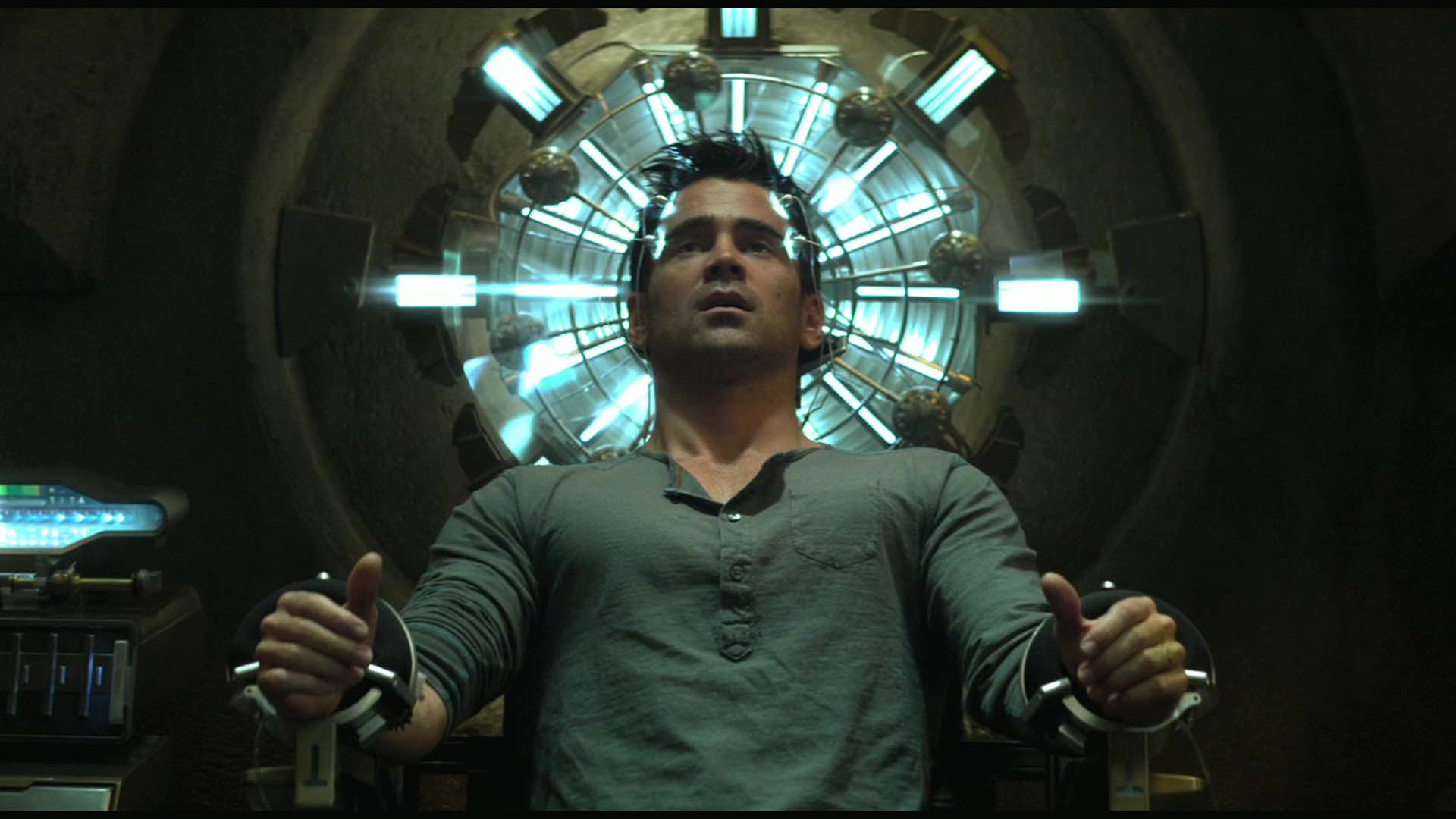 A factory worker, Douglas Quaid, begins to suspect that he is a spy after visiting Rekall – a company that provides its clients with implanted fake memories of a life they would like to have led – goes wrong and he finds himself on the run.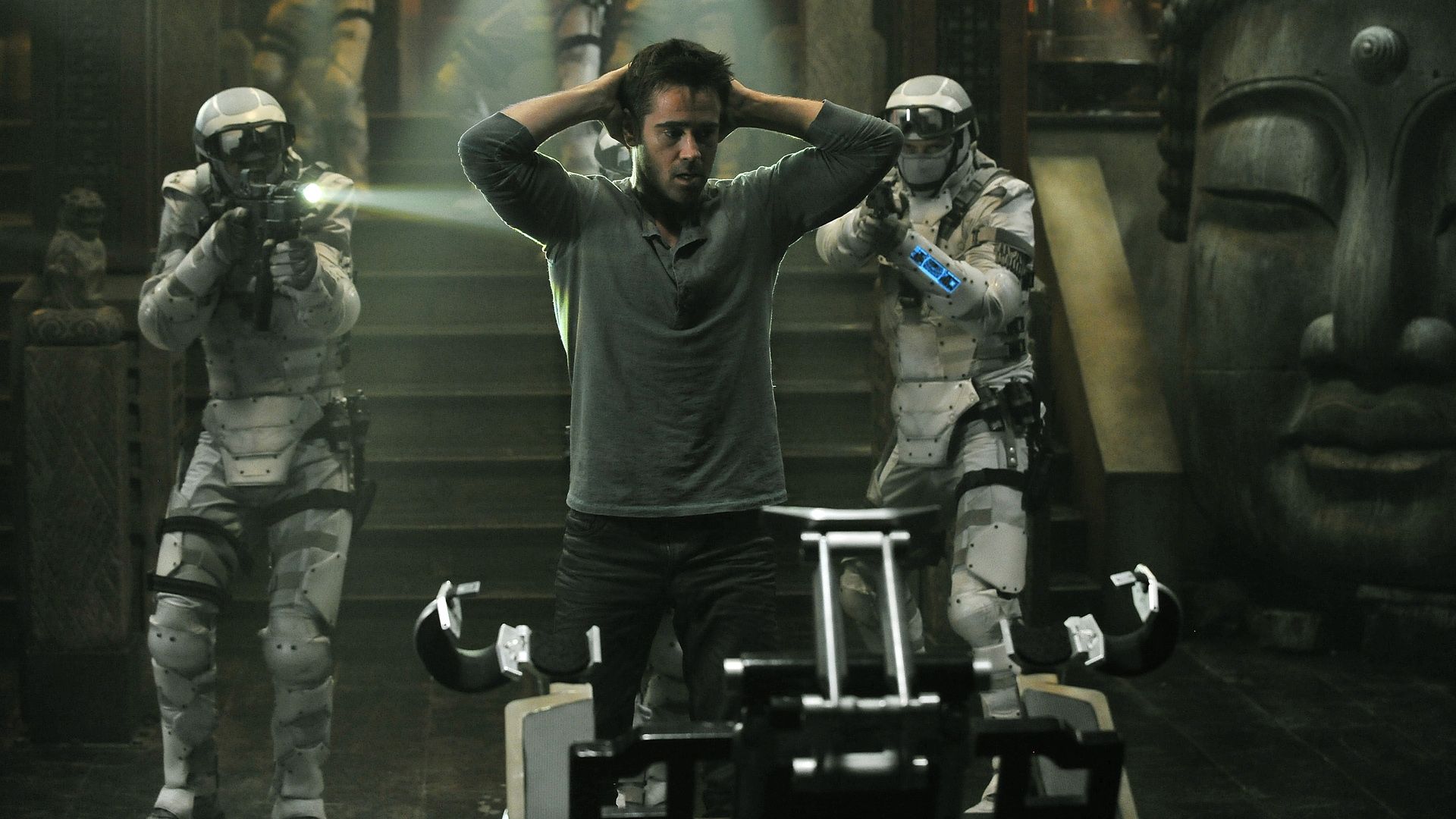 Presented in a 1080p AVC encode, the transfer is superb! It's what you would expect from a brand new, CGI heavy action movie produced by one of the biggest studios going.
Right from the very opening to the end, the visuals are stunning. The images blend the digital scenery to real faultlessly, and a lot of the time it's very hard to differentiate between what's CGI and what's not. Details on close up shots is brilliant, showing every fine detail there is to see. Black levels are brilliant, and as the film uses a predominantly grey colour palette, when bright colours do hit the screen, the image really shines.
This is possibly one of the best images I've seen on Blu-Ray to date!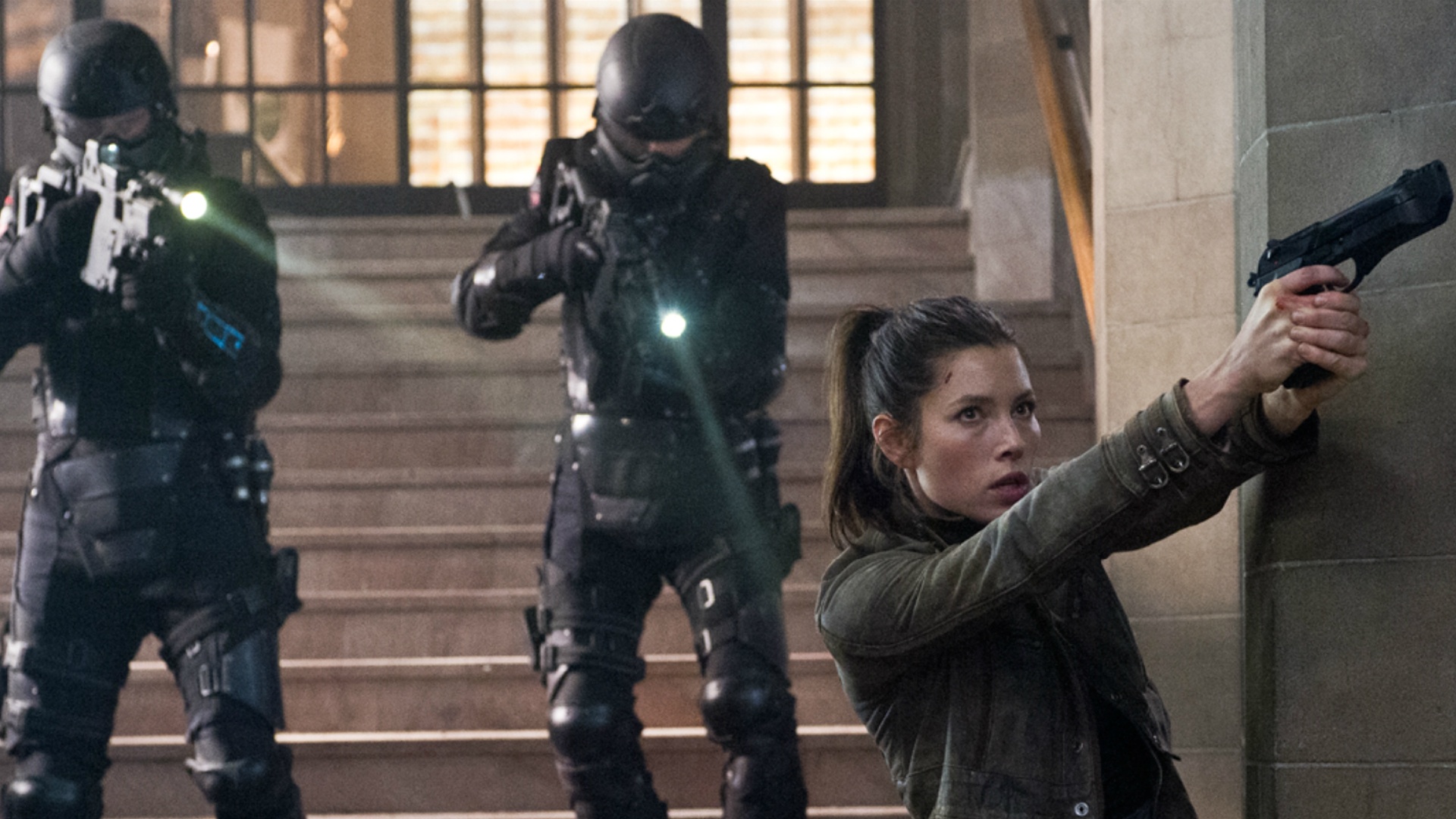 There's an array of Audio options here. English and French Dolby TrueHD 5.1, an English audio descriptive track, as well as Hindi, Tamil and Telugu 5.1 Dolby Digital tracks.
The Dolby TrueHD 5.1 is nothing less than superb, just like the video. The track uses everything to really bring you into the movie's dark futuristic environment. Everything from the soundtrack, punches, gunshots to speech all blends in brilliantly. The mix has been done to the best it could be and really immerses you into the film. Bass rumbles from the sub, but never feels forced or too overpowering and dialogue is never drowned out by the rest of the soundtrack.
There is one major downfall, however. Throughout the film there are audio dropouts, which then causes a roughly one second delay between the picture and sound and is very annoying. The workaround I have found is by switching between the audio tracks and reverting back to the original audio.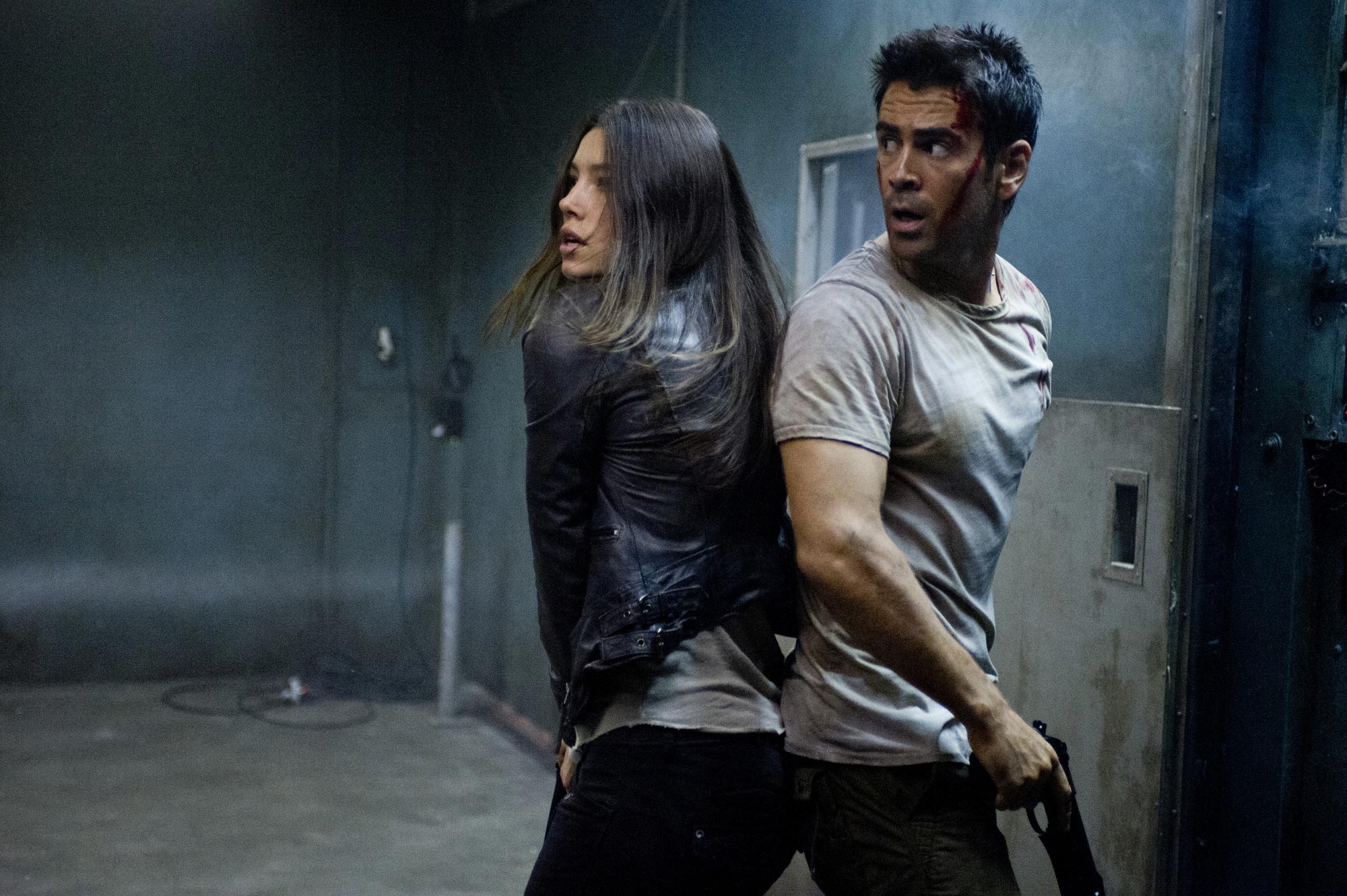 This two disc set does come loaded with special features that will please fans of the film.
On disc one:
* Audio Commentary. Len Wiseman shares his thoughts on the the extended cut of the film, speaking of specific cuts and edits, why cuts were made for the theatrical version for 'clarity' and 'pacing'. Wiseman is very thorough and insightful and offers some good value which adds to the film. Comes with optional English subtitles
* Total Recall: Insight Mode – This shows a wealth of behind the scenes information both in split-screen windows that play alongside the movie, as well as full screen cutaways as well as pop-up trivia text. (This is only available for the theatrical cut only)
On disc two: (All are presented in HD and include optional English, Dutch and French subtitles)
* Gag Reel (8 minutes)
* Science Fiction vs Science Fact (10 minutes) – A small featurette where Michio Kaku, Professor of Theoretical Physics, looks to the past and explores possibilities for the future
* Designing The Fall (3 minutes) – A very short feature that looks at the design of one of the film's main set pieces
* Total Action (20 minutes) – A seven-part feature that looks at key action sequences and stunt breakdowns
* Stepping Into Recall: Pre-Visulaisation Sequences (25 minutes) – A collection of various scenes in their computerised storyboard animated states
* Video Game Demo – As a nice little extra bonus, there is a demo of the upcoming 'God of War: Ascension' game, for PS3 only
* An UltraViolet digital copy is also included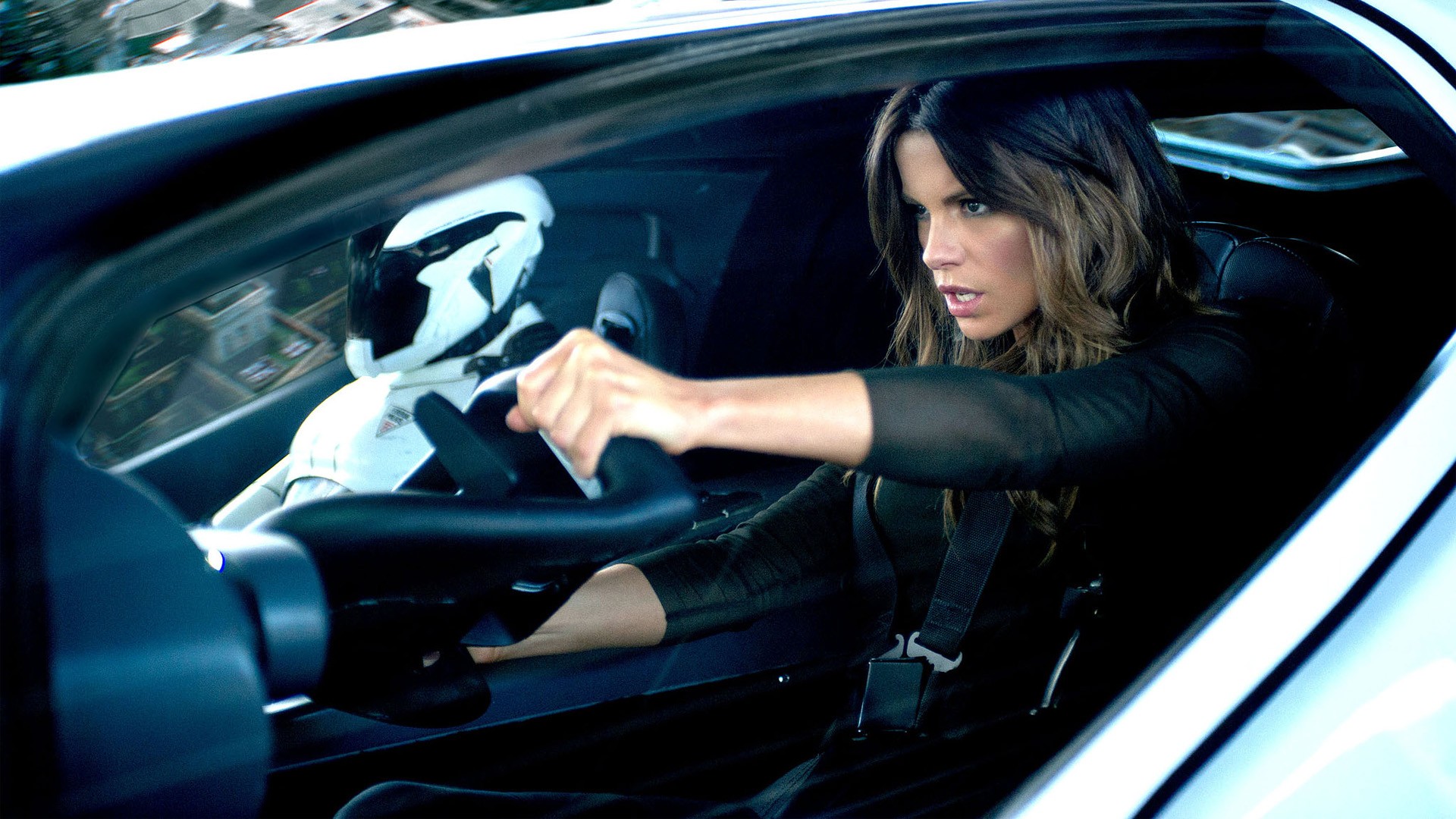 First off, I will say that as a demo disc this is one to consider. The picture and sound are one of the best I've seen for a Blu-Ray and has a good wealth of extras that do the film proud. A definite purchase for AV enthusiasts. And for that, I give it a very easy 5/5 marking.
Onto the film itself, I have always had reservations ever since I first heard about it as it's a remake of one of my favourite films. Having watched the directors cut of the movie it is pretty much a carbon copy of the original, and in my opinion much better, movie. Having said that, I did enjoy the film more than I thought, and maybe more than I should have done. A repeat viewing may be in order, but the next time I do watch it, I'll be watching the original Arnie actioner afterwards. I have no doubt that film-goers who haven't seen the original will enjoy this film……. but go watch the original afterwards!
httpvh://www.youtube.com/watch?v=4SerZm7DheA