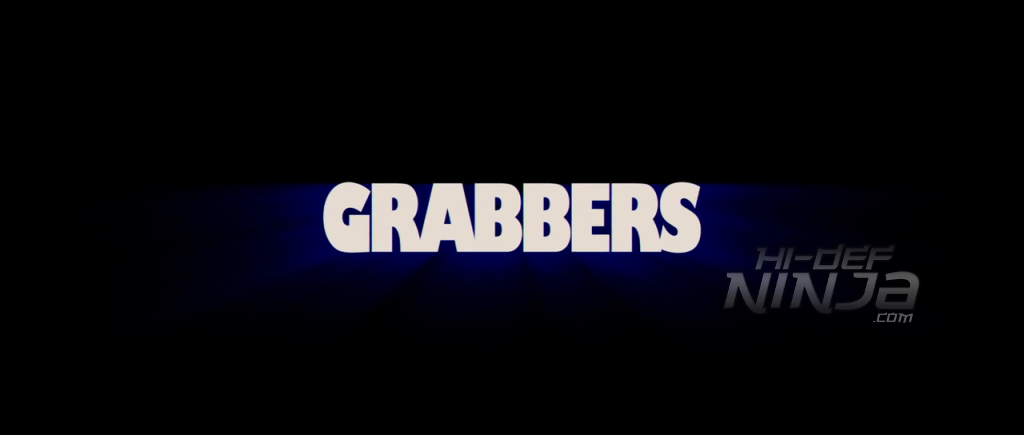 An idyllic remote Irish fishing village – replete with twinkly-eyed eccentric Waking Ned Devine characters – is invaded by enormous tentacled creatures from the sea who are picking off the villagers one at a time. The inhabitants learn that the one thing the creatures don't like is alcohol, it makes people taste horrible, so they realize that in order to stay alive, they're going to have to get as drunk as possible.
Opening to critical acclaim across the festival circuits but not released widely, Grabbers certainly dropped through my letterbox out of the blue and I didn't know what to expect if I'm honest. Coming across as an Irish version of Tremors with a splash of Shaun of the Dead thrown in for good measure, Grabbers is one of the better monster films to be released lately. Director Jon Wright balances the horror and humour aspects perfectly and gets the best out of his lead and supporting characters. A notable mention must also go to the film's clever and rather impressive CGI imagery which for a low budget film, really does come across rather impressive and better than some of the bigger budget blockbusters.
Presented on Blu-ray with a 1080/24p MPEG4-AVC transfer in its original 2.35:1 aspect ratio, Grabbers looks great for a low budget feature. The cinematography has a natural but slightly soft look to it. Colours don't seem to be quite as vivid as they do not stand out as much but this supports the natural look to the film and is intentional. The transfer does highlight some of the great cinematography of the Irish landscape with occasional panning and sweeping shots across the mountains and countryside.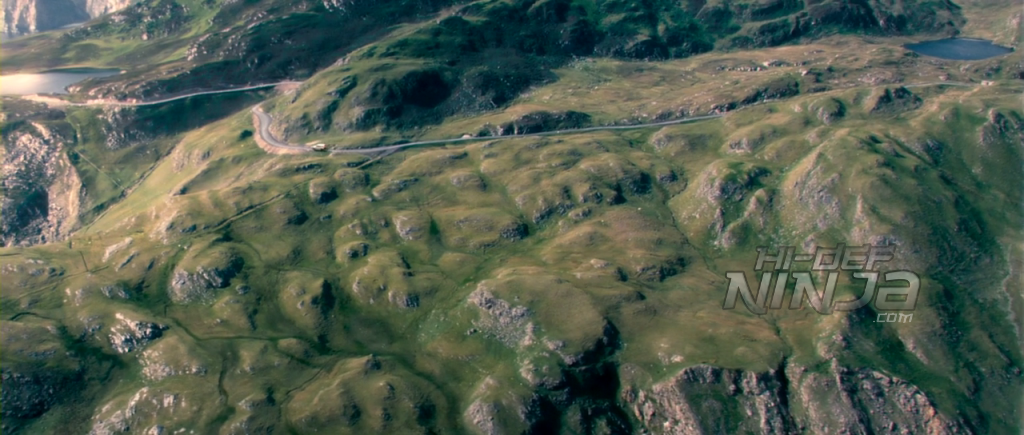 Grabbers is presented on Blu-ray with a single English DTS-MA 5.1 audio track. From the opening shots with a meteorite crashing into the ocean it was apparent that this would be something that would give the speakers a small workout. The Surround activity is balanced between the rear speakers throughout and creates a modest ambiance and Christian Henson's score sounds great across the sound stage. Dialogue is clear throughout and The LFE usage though is superb. Kicking in during the more intense scenes, the LFE really does give the film a jolt when needed and can be somewhat aggressive when needed. For a low budget film, the sound mix and audio presentation on the disc were certainly a highlight for me. The only subtitle track present on this disc is English hard of hearing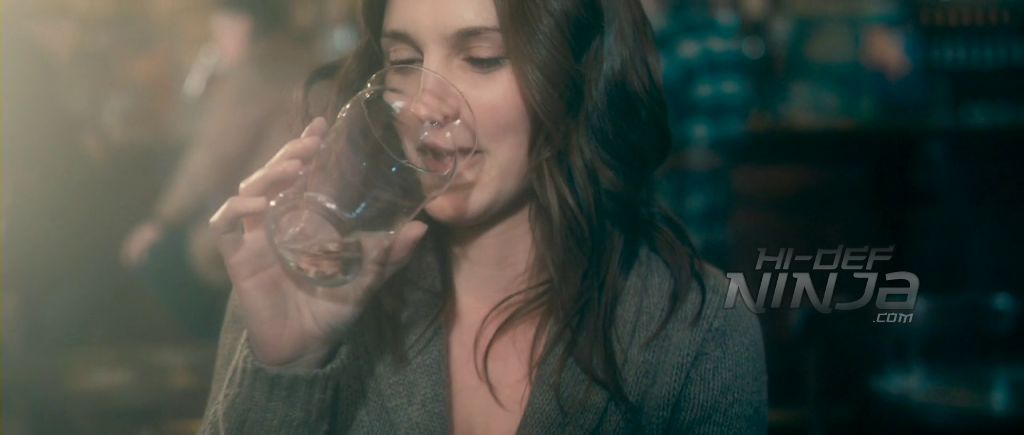 Filmmakers' Commentary – Director Jon Wright and company deliver a somewhat laid back commentary that seems to be culled from various sources instead of a single sit down session
Interview with Director Jon Wright – A sit down interview with director Jon Wright during Frightfest 2012. Presented in SD. Running time 15 minutes
Photo Gallery – a collection of behind the scenes and promotional shots. Running time 8 minutes
Feature Score – Instead of including the score as an isolated audio track that plays during the main feature. Sony have included Christian Henson's score as a separate bonus feature which plays like a CD with the track title shown as on screen text. Presented as a DTS-MA 5.1 audio track, Christian Henson's score does deserve to be heard on its own merits
Behind the Scenes – Some B roll footage intercut with onset interviews during the production of the film. Presented in SD. Running time 16 minutes
Outtakes – A collection of outtakes and bloopers filmed during the production of the film. Can be played in one sitting or selecting them character / sequences listed below
– O'Shea
– Lisa
– Lisa & O'Shea
– Plotting the Plan, Planning the Plot
– The Lab
Presented in SD. Running time 25 minutes.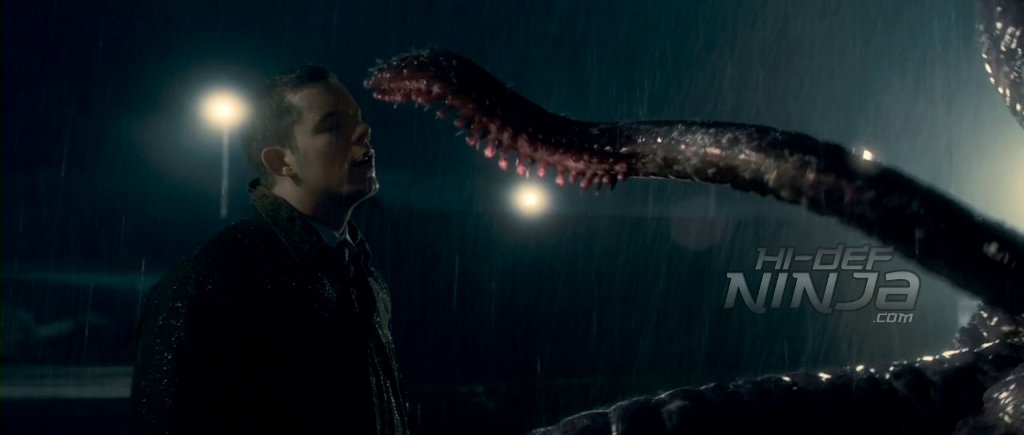 As I said earlier in my review, this came through the letterbox and I had no idea what to expect. I had heard of the film but only the core elements that it was a monster film set in Ireland. Upon viewing the film, I have to say that what I saw I thoroughly enjoyed. Blending a good dosage of humour into a decent monster flick certainly puts this film up there with the like of Tremors and Shaun of the Dead. The AV quality on this disc is great (especially the audio mix) and a small but to the point selection of bonus features rounds the disc off nicely. Grab some friends, get some beers in and get this watched! Recommended!