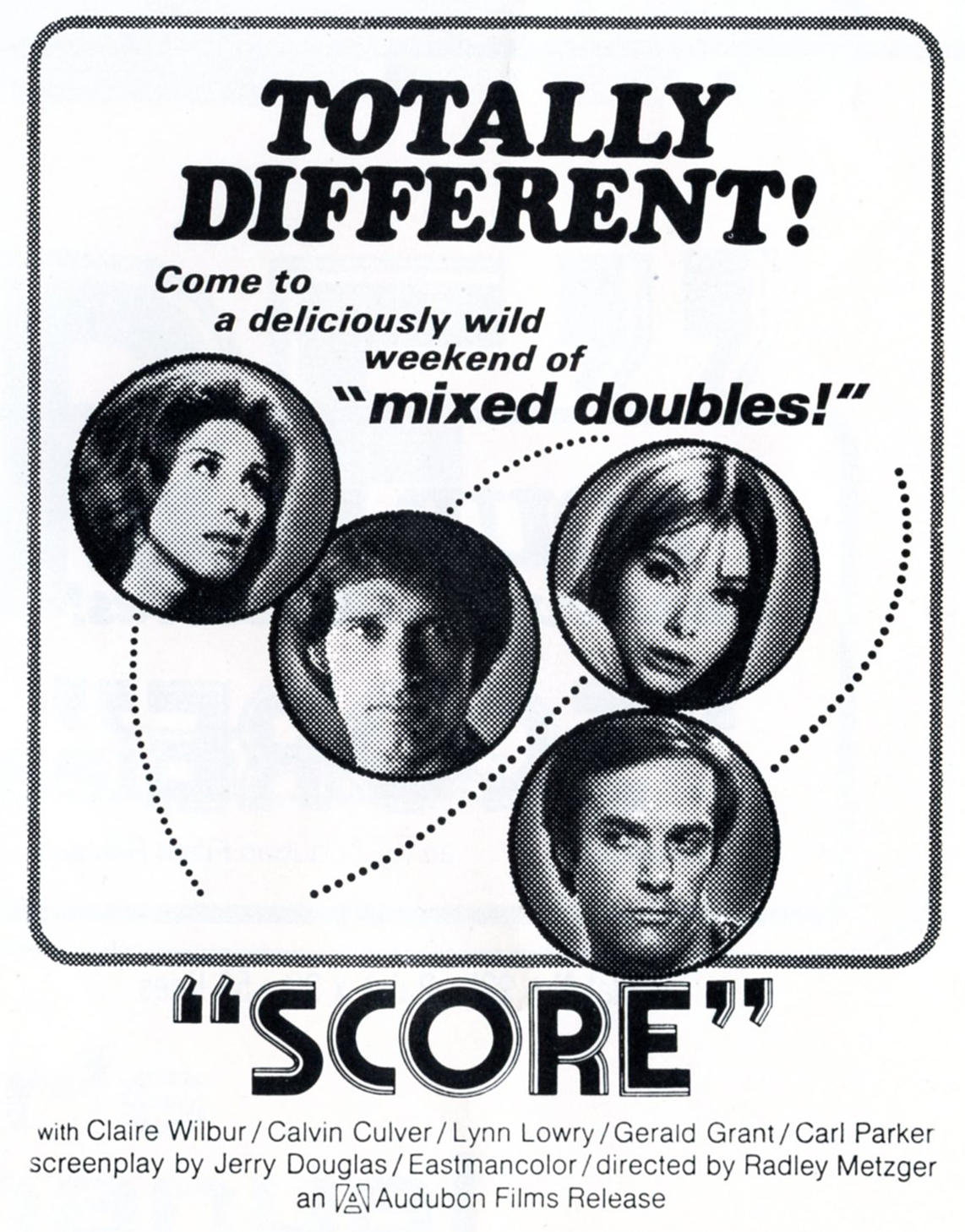 Riding an early 70s wave of ever more liberal big screen morals, Score takes us to the imaginary city of Leisure, where an experienced couple are playing dangerous games of seduction on the swinging scene. They're taking bets on who can screw who, as they play fast and very loose with a newly married couple – Betsy and Eddie – two cute kids who are about to get their world turned upside down…
As the two couples dance around one another and the wine and pot begin to take hold, will the young and naive pair break their vows and succumb to the new morality of their hosts? Will Betsy wear the dog collar and leash? Find out in Metzger's paean to sexual liberation, softcore Lesbianism and gender-bending erotic freedom!
Well this certainly raised an eyebrow upon viewing! Pushing the boundaries of what can be shown up on the big screen, Radley Metzger's 'Score' certainly ticks all the boxes in the softcore erotica genre and throws in some more for good measure and tops it off with suggestive imagery including mirrors, leather, Cowboy and nun outfits and marital aides just to name a few. A quick paced sexual adventure, Score turns the dial up on sexual tension and exploration resulting in a very climatic finale that will make you hot under the collar. Superbly directed by Radley Metzger with an outstanding soundtrack that will get the adrenaline pumping and featuring some 'fine' performances from cast.
It's worth mentioning that this edition of Score presented on Blu-ray from Arrow is the softer cut that was edited and approved by Radley Metzger for US audiences. The film is available in a harder cut in other territories which runs 8 minutes longer and whilst the harder cut was submitted to the BBFC for certification, it was passed uncut with an R18 certificate that means that it could only be sold in licensed sex shops in the UK. An 18 certificate version of the harder cut would of required censorship so it was decided by Arrow to submit the softer cut instead which passed uncut with an 18 certificate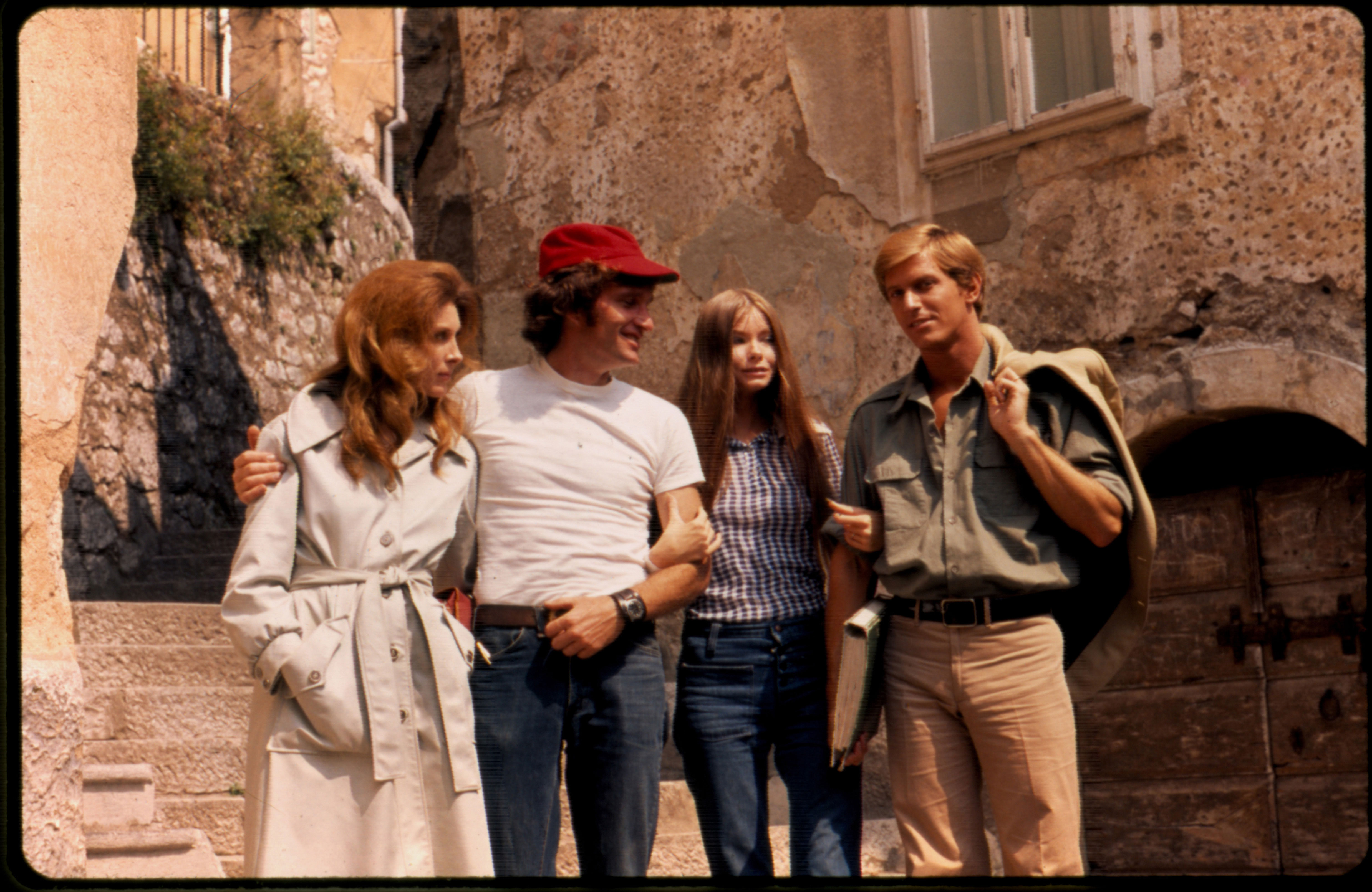 Presented on Blu-ray in its original aspect ratio of 1:78.1 with a 1080p/24fps MPEG4-AVC codec with a restored transfer personally supervisor by Radley Metzger, Score looks great on the Blu-ray format. Continuing to create a theatrical feeling for the film, all dirt speckle, scratches are left intact and the film's grain properties have not been disturbed with any post processing methods like digital noise reduction or edge enhancement. the film displays some great cinematography and production design that is highlighted by the restored transfer and colours are bright and vivid throughout with no bleeding. There are a few occasions of print damage during the film and evidence of small objects around the edge lens shutter and the odd diffused shot which gives the film a soft look but it shouldn't distract your viewing pleasure.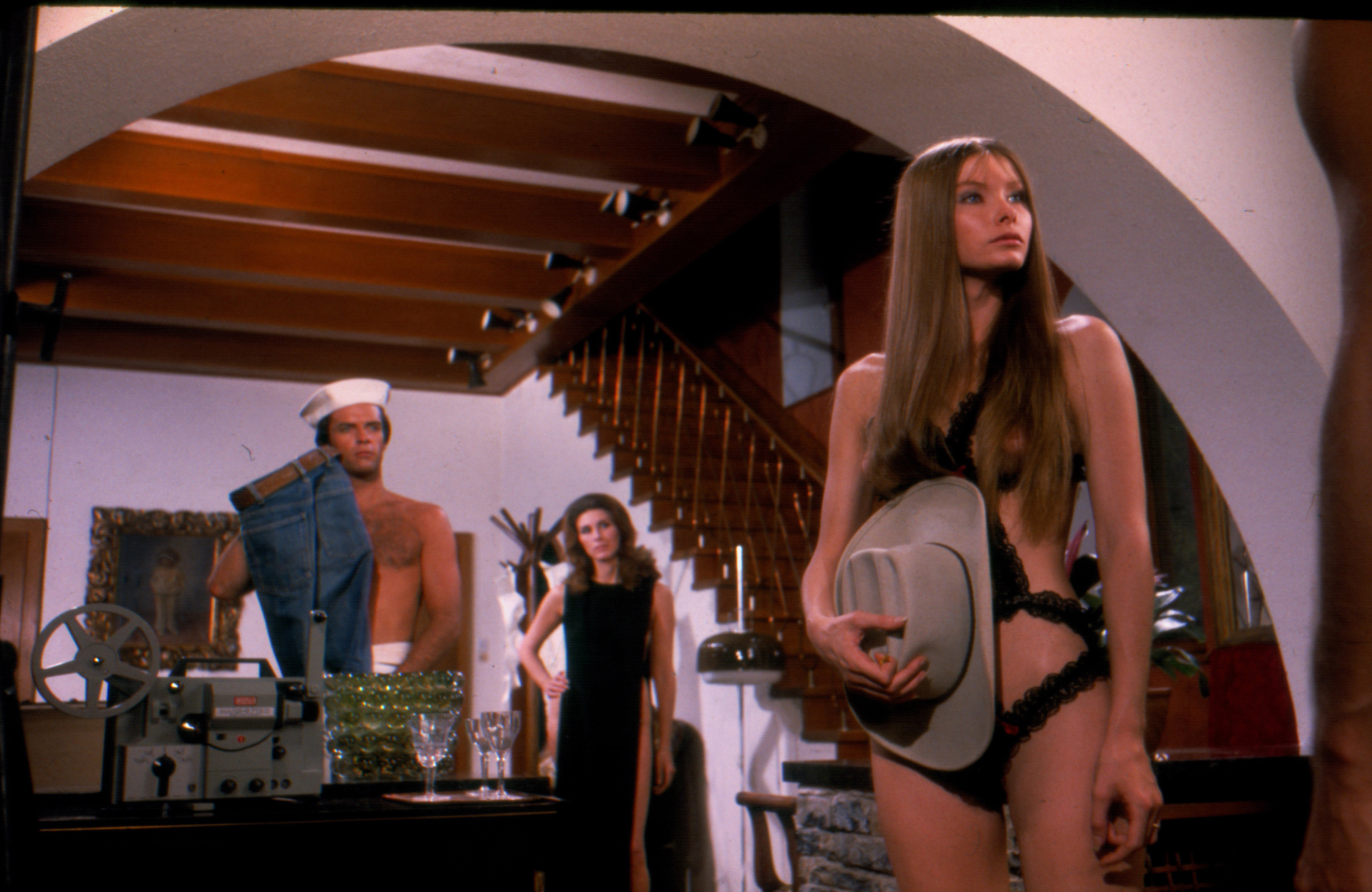 Presented on Blu-ray with an English LPCM 2.0 audio mix, again attempting to give the film a theatrical feel for home video, Score comes across as a mainly dialogue driven film and the dialogue throughout was clear and audible. The narration by Lynn Lowry that happens at certain points throughout the film doesn't come across as overbearing either. Hiss and crackle is heard at certain points during the film but again this is intentional. The film's real highlight through is the outstanding music soundtrack. The music displays a level of clarity and natural bass which is a delight to hear.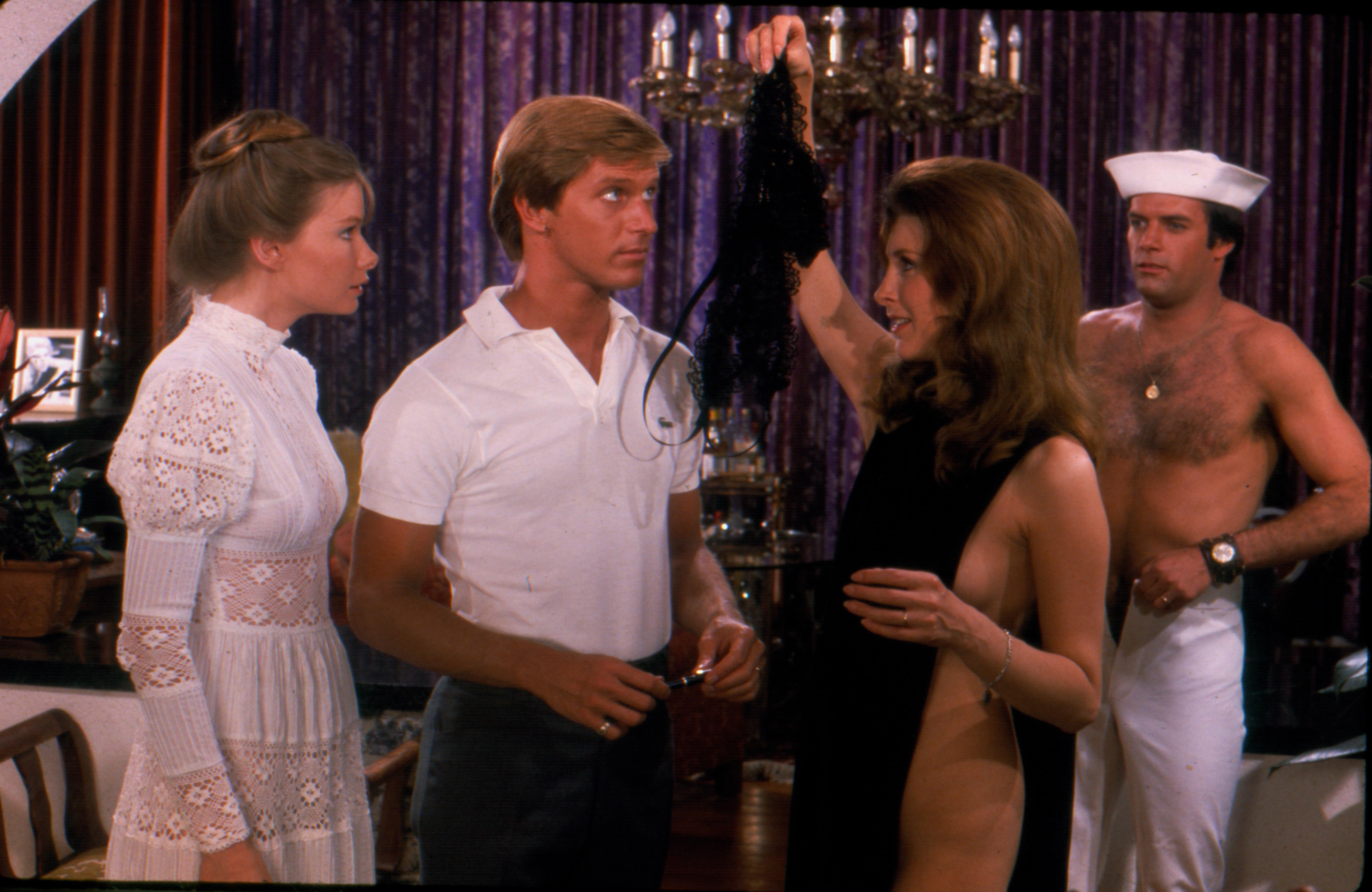 Audio Commentary – Director Radley Metzger and Film Historian David Bowen discuss the film's production history as well as the attitude towards sex in mainstream films during the 1970's
The Making of Score (18 minutes) – A short featurette that features behind the scenes footage during the production with on screen narration. Presented in Standard Definition
Keeping Score with Lynn Lowry (20 minutes) – A recent sit down interview with the star of the film Lynn Lowry (Betsy) which incorporates some behind the scenes footage. presented in Standard Definition.
Trailers – Original cinema trailers for Score, The Lickerish Quartet and Camille 2000. All presented in Standard Definition
Radley Metzger Score will certainly raise a few eyebrows and raise the temperature in the room with it's high sexual energy supported by a superb soundtrack and a small but watchable special features. Not for the faint hearted that's for sure!