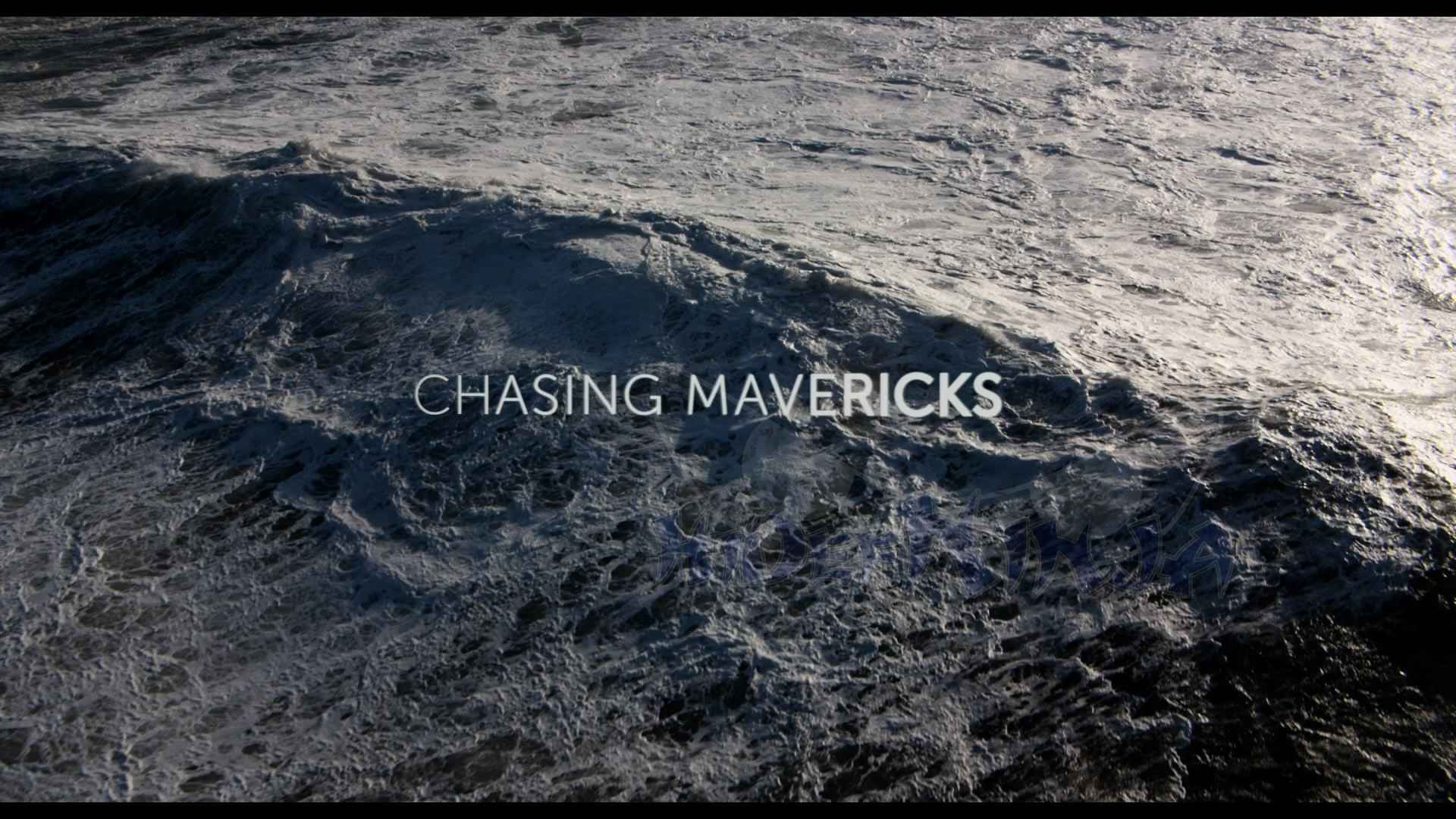 The feel-good Chasing Mavericks arrives to the home market with stunning audio and video.
Under the category of 'feel-good sports flicks,' we have the masters: The Natural (baseball), Hoosiers (basketball), The Sweater (hockey), and Rudy (football). But for every Rudy, we got The Replacements; for every Natural, we've endured Summer Catch.  Does the biopic Chasing Mavericks finally add a surfing film into this hall of fame?  The answer is…perhaps.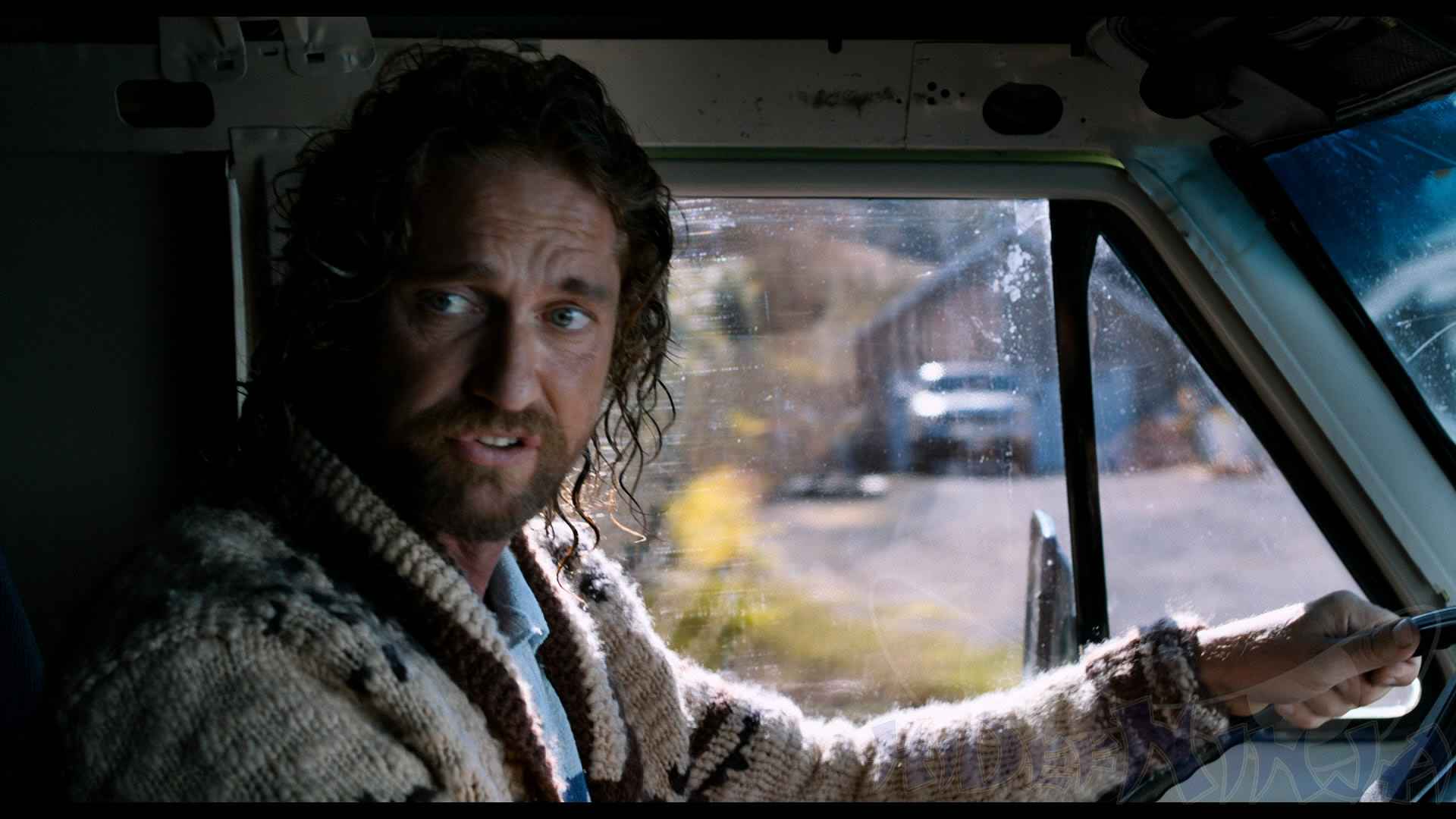 Chasing Mavericks was a surprising addition to the 2012 lineup, unfortunately left for a minor blip on the radar of The Avengers and The Dark Knight Rises.  Yet, it sported some amazing surfing scenes and introduced us to the life of Jay Moriarity, whose tragic death in 2001 ended a brief but spectacular surfing career.  Newcomer Jonny Weston plays the 16-year-old Jay, who one day sneaks onto a closed beach where some of the largest waves in the world – called mavericks – come to play during the El Nino weather season.  Upon watching local legend Rick "Frosty" Hesson (Gerard Butler, 300) skim through them, Jay decides that he too wants a piece of the experience and enlists Frosty as his instructor.  The crafty veteran sees potential in the boy, who as his neighbor has watched Jay grow up fatherless and surrounded by the loser mother Kristy (Elizabeth Shue, Back to the Future II).  He mentors Jay in the Four Pillars of Strength, which he will need to survive the massive force of those tides.  As tragedy befalls our duo, each will need the other to survive the greatest challenge ahead: surfing the mavericks while the entire world witnesses their death-defying plan.
Beautifully shot by directors Curtis Hanson (L.A. Confidential) and Michael Apted (Enigma), Mavericks shines as a film about surfing but also does a fair job at telling the human story.  In the previous case, it's been a long time since such epic scenes of surf boarders and their interaction with the ocean have been captured with such striking results.  Apted, who replaced an ailing Hanson near the end of filming, does a more than capable job at closing the sale, capturing amazing close-ups of our actors as they brave the damaging maverick tides.  This 'real-wave' footage gives the film a striking dose of reality, accurately depicting both the thrill and danger of waves that can top five stories.  From a visual perspective, it exceeds Endless Summer because the script by Kario Salem (The Rat Pack) contains worthwhile educational lessons for young people about the practicalities of surfing – wind, tides, the strength needed to hold a board along punishing waves – as well as the self-help element (via Frosty's Four Pillars of Strength).  It may smack of Mr. Myiagi, but it all feels right here, providing needed continuity between the surfing scenes and the drama surrounding Jay's contemporaries, who see him as a loser working at a pizza joint.
 Butler (who must be the least utilized talent in Hollywood) and Weston have good chemistry, as their relationship morphs beyond the standard father/son escapade.  You can almost imagine him in his 300 garb again, instructing his son on fighting techniques; but this time, his complicated life is on display, providing a strong message for the impressionable Jay.  Beyond that, the efforts of supporting actors Shue, Abigail Spencer (Cowboys and Aliens), and Leven Rambin (The Hunger Games) are unremarkable but good enough to keep the story moving.  We're really here to see waves and the men who ride them, and Mavericks gives us all we can handle.  It's also nice to see the appearances of surfing great Robert August, who fashions Jay a new board, as well as Peter Mel, Greg Long, and Zah Wormhoudt as Frosty's buddies.
As the menacing waves in Chasing Mavericks crash upon the screen, we're reminded about the simple pleasure which films can provide. Sure, the ending is tragic; but as with all things, it seems the brightest candles burn twice as fast.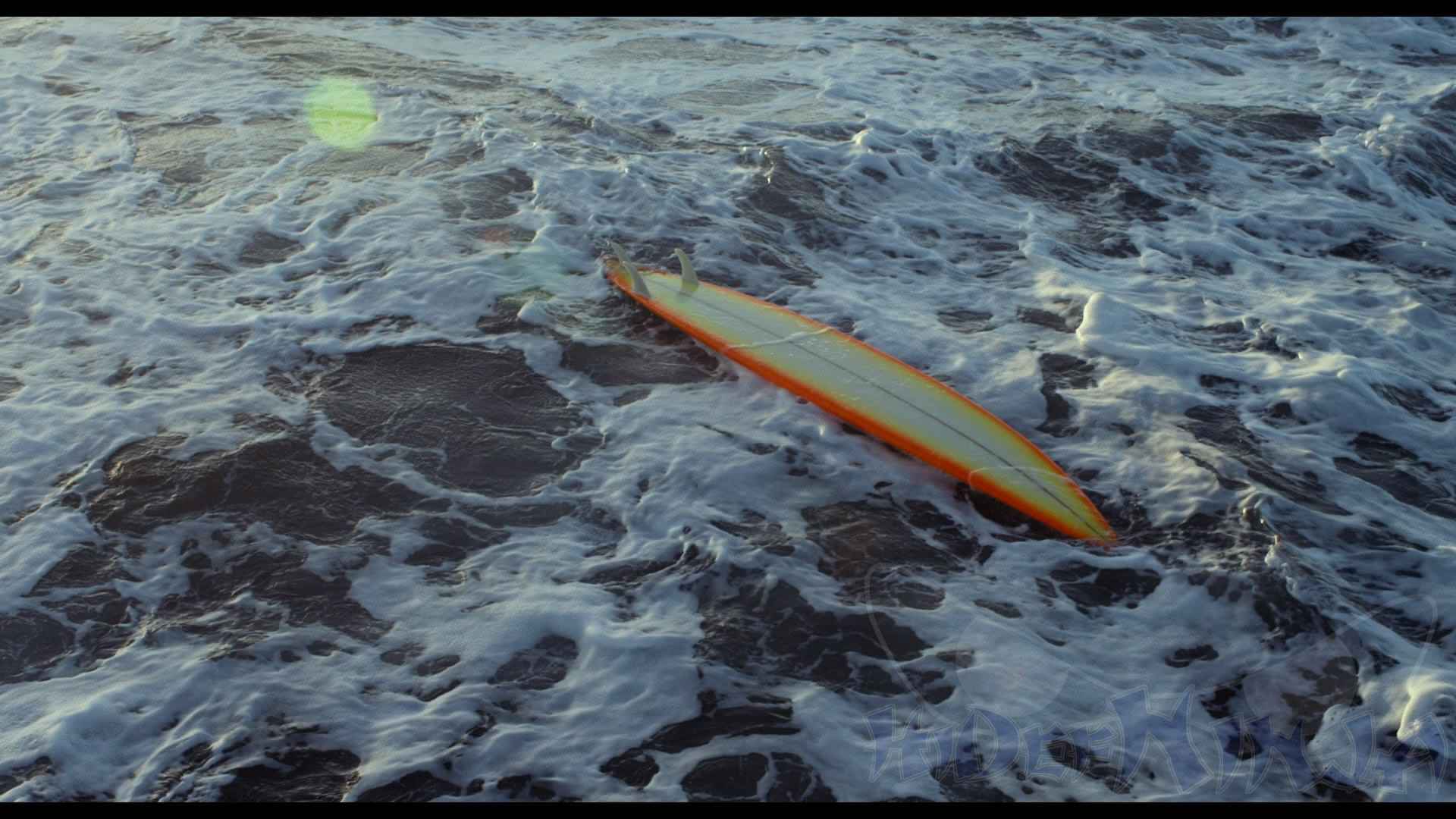 Chasing Mavericks is presented in a MPEG/AVC 1080p transfer that's both sharp but is also  filled with just enough grain to keep videophiles happy.  Flesh tones look authentic and not pinked-out or discolored from all the ourdoor scenes which were shot, while wrinkles, sand on faces, and other human elements stand out.  But it's the impressive clarity of the waves that caught my eye, particularly any time the camera got close up on a surfer; almost every one of those scenes is amazing in its detail.  I could see spray and even bubbles in the water on a few shots.  Colors are also pitch-perfect, making this print almost as perfect as possible.
Surprisingly, Chasing Mavericks did not come with the standard 5.1 surround sound package that 20th Century Fox typically employs, instead arriving with an amazing DTS-HD Master Audio 7.1 track.  The result is one of the finest audio tracks for a film so far this year, using every bit of the landscape to present a realistic array of sound effects.  While dialogue is clear and does not require one to play The Remote Game between action pieces, I could also hear distinct transitions in the front speakers, as waves effortlessly moved from left to right.  But it's those surfing scenes that make this lossless track shine – the rear speakers come alive with a perfect mix of every oceanic effect possible, from spray to wind and everything in between.  The LFE roars and prances each time a wave collapses, giving one the illusion of actually being there.  If Skyfall hadn't performed so perfectly on my Denon platform, I would have to award the best audio experience of 2013 to Mavericks.  Instead, I award it a perfect score in this category.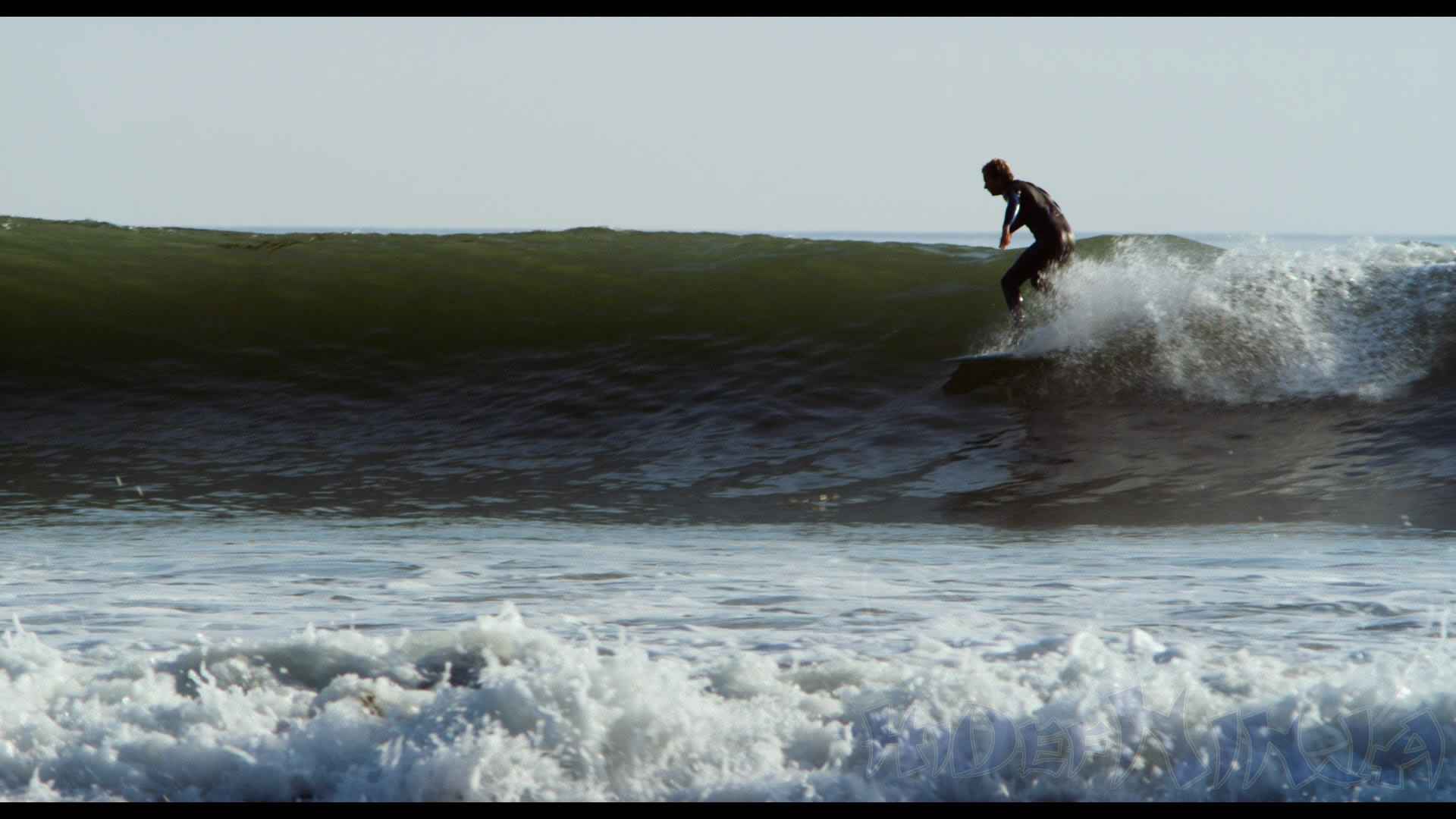 Chasing Mavericks sports a nice amount of supplements, all of which are presented in HD:
Commentary by Michael Apted, Brandon Hooper, and Jim Meenaghan: Several of the film's key creative players gather to discuss how the movie was conceived, filmed, and marketed.
Deleted Scenes (5:45): These five short scenes don't offer many surprises, but are a welcomed addition to the lineup.
Surf City (10:31): the beautiful city of "Surf City" Santa Cruz is featured here, along with several local veteran surfers. The filmmakers also discuss why it was so essential to shoot on location, as opposed to using a green screen or other locations.
Shooting Waves (10:38): If you've seen the film, you know that the surfing scenes are absolutely amazing. This feature shows how those were created using cameras mounted to drone helicopters and other cutting-edge technology.
Live Like Jay (10:50): the short life of Jay Moriarity is front and center here, with several of his friends discussing the man's personality, career, and tragic death.
Surfer Zen (10:09): While the beginning of this piece might seem fluff, it's the story of Gerard Butler's near-death experience of getting stuck below a wave during filming that's the most enlightening.
Sadly, Fox did not spend enough time creating a satisfying package for this release.  There's no slipcase and no Combo Pack, which leads me to think they believe most people might skip this release altogether.  That's unfortunate because the movie is definitely worth picking up.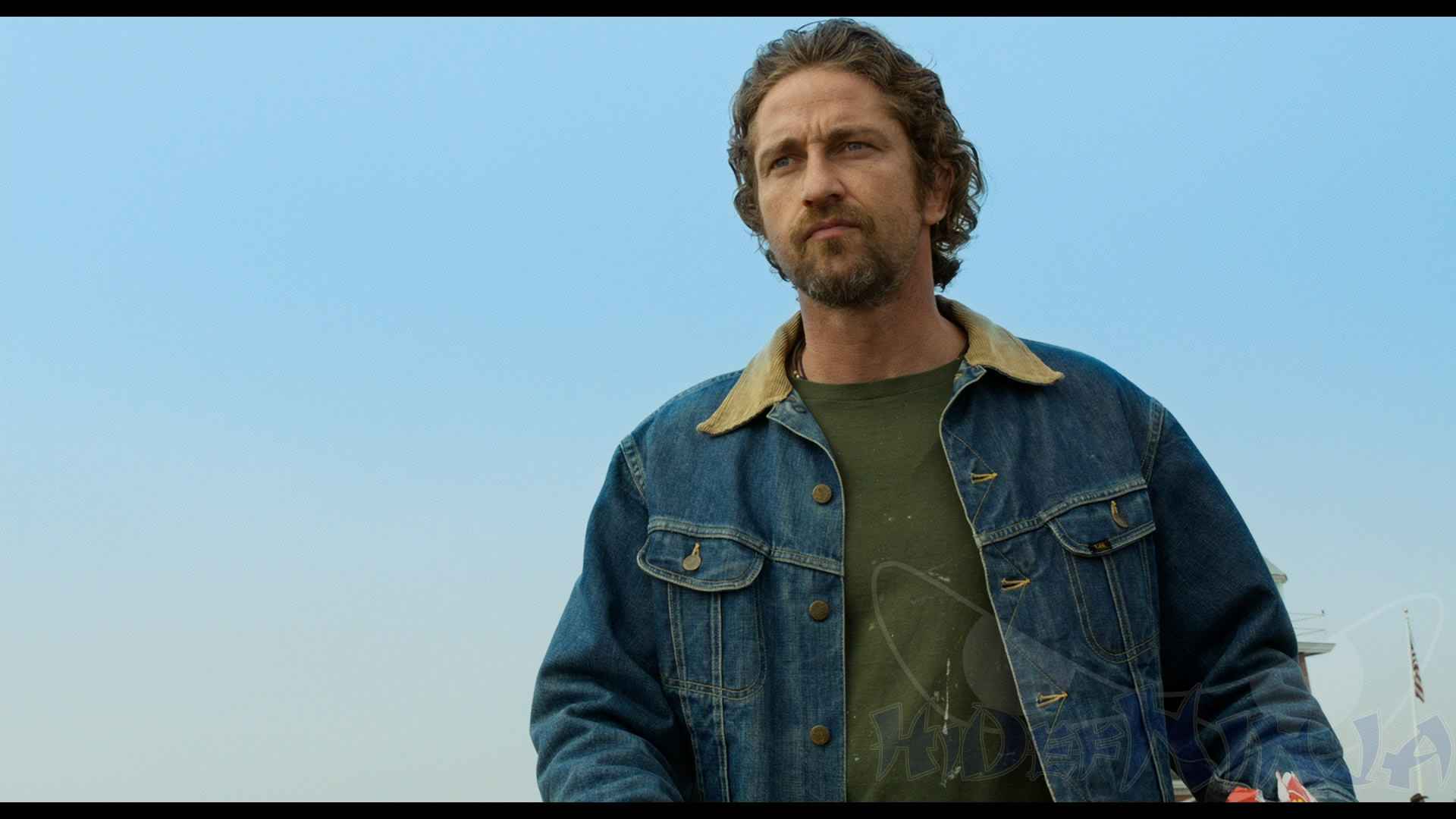 Chasing Mavericks is a solid feel-good film that will inspire with its message of tenacity, provided you're into such self-help schemes; at the very least, its imagery is breathtaking, providing a great thrill-ride for the senses. It sports an incredible 7.1 surround sound track, along with terrific video and very good supplements.  This release comes highly recommended, even though Fox dropped the ball on an inferior package.  Chasing Mavericks is rated PG and has a runtime of 116 minutes.
Discuss this review with fellow HDN fans on Facebook. On Twitter, follow us at @HidefNinja, and follow author Matt Cummings at @mfc90125.