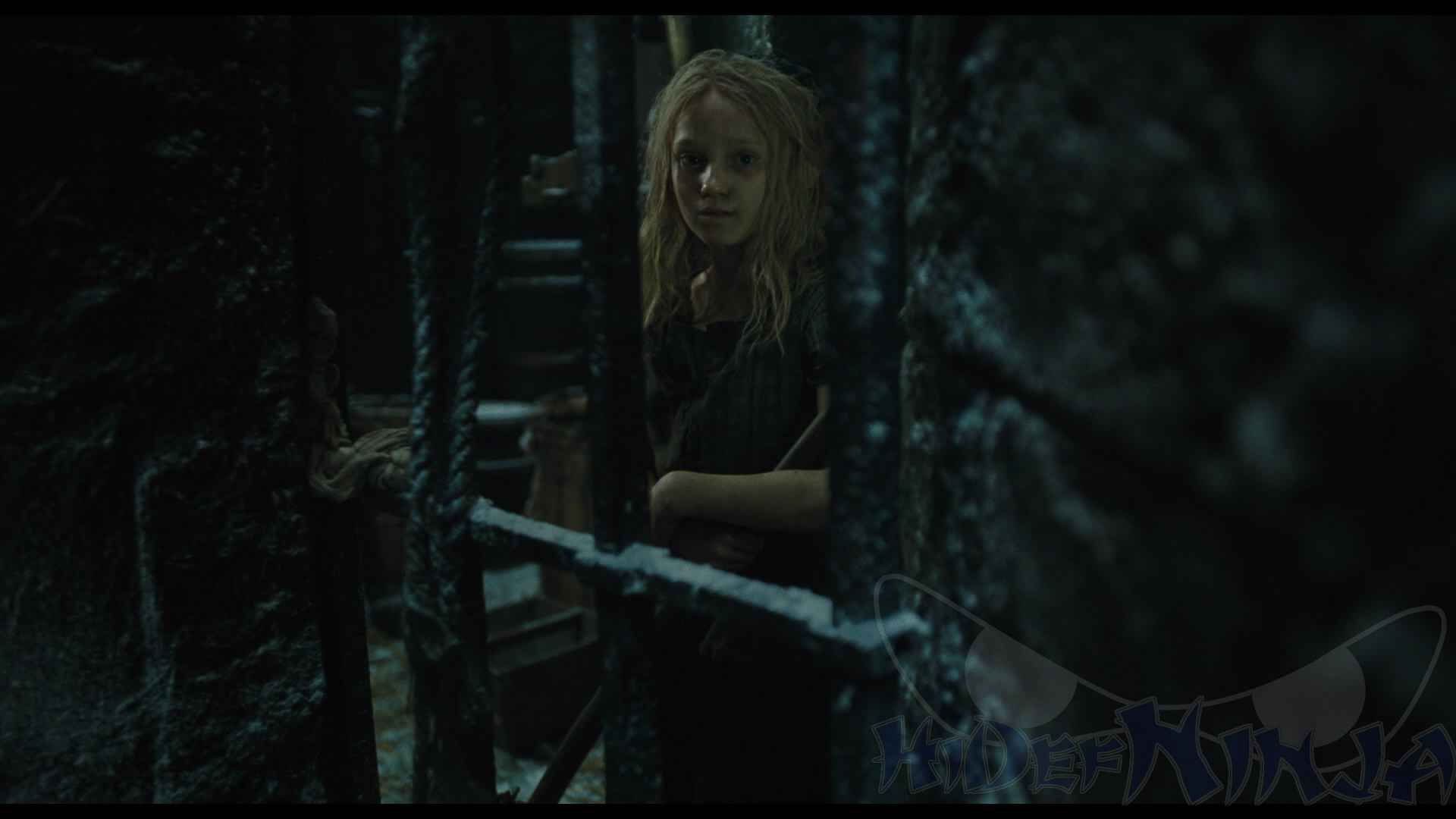 Les Misérables is a solid, thought-provoking, and powerful musical that looks and sounds good in its home release.
I'm a film and music diva – there, I said it.  Having grown up in a home where opera, classical music, musicals, and even Scott Joplin created the soundtrack of my early youth, it wasn't odd for my parents to have the best audio set up for that time.  Moreover, when you're given instruction every Saturday in Pavarotti, Arthur Fiedler, and dress up to witness live productions of Madame Butterfly, your expectations can become understandably high.  In many ways, Les Misérables satisfies these standards: it's defiant, bold and epic in its presentation, and deserving of more acclaim than it received at this year's Oscars. The home release is a bit uneven, but follow me on this one.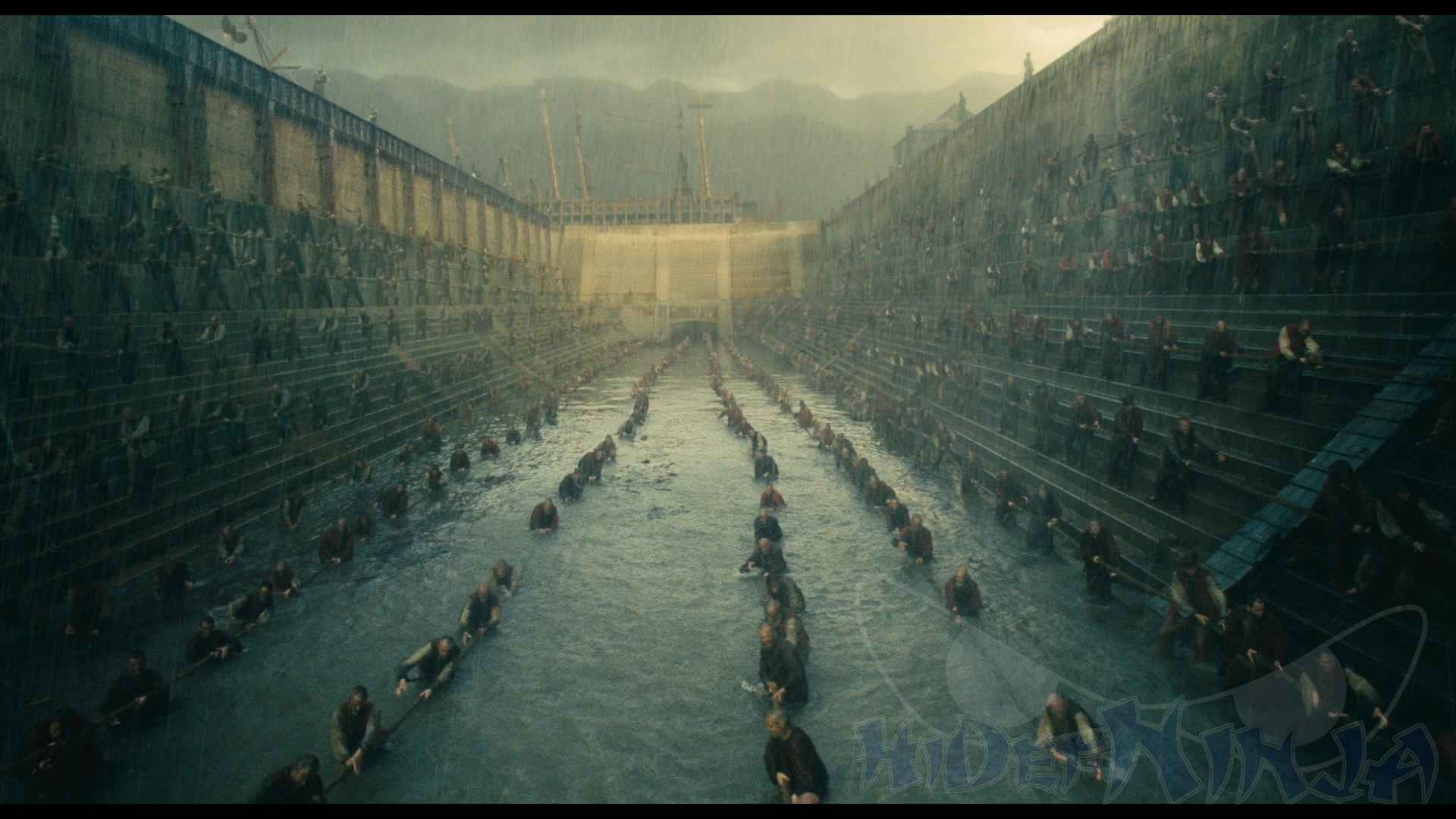 Based on the 1862 book by Victor Hugo, the emaciated Jean Valjean (Hugh Jackman, X-Men series) is  fresh out of prison for stealing bread.  Scarred, ragged, and desperate for answers, he breaks parole only to be hunted by the ruthless Inspector Javert (Russel Crowe, Master & Commander), who commanded the shipyard prisoners where he and Valjean first meet.  Taken in by a forgiving priest, Valjean reforms into a model citizen, a wealthy mayor, and owner of a factory.  It's there where Fantine (Anne Hathaway, The Dark Knight Rises) struggles to make ends meet so that she and her daughter Cosette (later played by Amanda Seyfried, In Time) can one day reunite.  But when Fantine is fired, turns to prostitution, and later dies, Valjean takes Cosette in, rescuing her from the clutches of the evil boarding house operators Madame Thenardier (Helena Bonham-Carter, Harry Potter series) and her husband (Sasha Baron-Cohen, Madagascar series).  But Javert is never far away, and over the next two decades, the two cross paths as the policeman's single-minded pursuit of Valjean leads them to a final showdown near film's end.  As the film shifts to the violent student revolt after the death of a French General Lamarque, Javert and Valjean square off one last time, with one ready to forgive and the other unwilling to forget.
Director Tom Hooper (The King's Speech) crafts a decidedly dark and violent tale, mixing the tragic rape and death of Fantine with the disturbing putdown of the student revolt.  To be sure, its tone could put off far more than the young. But if you can get over the tone, you're in for the best sigigng performances from a Hollywood cast in awhile.  From the moment this 158-minute masterpiece opens on the rainy, wind-swept ship dock, you know what sort of scale Hooper's intending to employ. Tight camera angles of our actors persist, but it only helps to lend a heightened sense of realism to things, as if Valjean's plight mirrors that of the French people who will soon break out into anarchy.
Some have claimed that Hooper's tight angles and jittery camera style are distracting, but I disagree, nor did I worry about the way he employed his actors to sing their lines.  In many ways, it allows the actors to react to their environment, and Hooper encourages them to let that all hang out, utilizing every inch of their facial features, as if they will serve the story much more by doing so.  As a result, so many scenes take on a life of their own, such as Valjean's angry retort to God in the church and Fantine's decision to enter prostitution.  Hathaway's deep set eyes share both the innocence lost and the innocence still burning bright without ever going over the top, absolutely solidifying her win for Best Supporting.  Seyfried moves with a grace and precision befitting a rising Hollywood star, employing her elegant voice in a way that seems to make everyone's surprisingly better.  And even though Crowe's strained vocals might put off some, it's this sort of honesty by Hooper that pervades the entire film.  In his bold decision to cast Crowe, Hooper expresses his desire to let great actors sing, giving the film exactly what it needed.  He and  Jackman are two of the greatest actors of our generation, and Les Mis suits them very well.
Les Miserables is a grand achievement which ups the ante for musicals. It's not for everyone, which is one reason why it didn't dominate the Oscars.  That doesn't mean you shouldn't at least see it as a rental – it's gritty, emotionally-charged, and closes the argument forever that a great cast of actors who can sing will yield a better product than employing great but unknown Broadway singers.
Les Miserables is presented in MPEG-4/AVC transfer with a perfect touch of grain.  Videophiles will no doubt lament at the apparent uneven treatment the release is given, but that's not due to Universal's transfer.  Perhaps it's Hooper's constant ally in cinematographer Danny Cohen that should be blamed, even though it's not enough to ruin the experience.  The issue is revealed in night scenes where general murkiness makes things a bit hard to see and backgrounds fade too quickly to black.  Once Hooper moves outdoors in Act III, everything comes alive, from details on faces to stitching in clothing.  Sweat, hair, and the dirty environment of post-revolution France is also on fine display.  Again, videophiles will notice the color shift between Acts I & III, where things go from a blueish hue to a warmer overall tone.  But clarity never wavers between them, achieving a good grade in Act I and a perfect score when more light is shed.  Universal provided a 50GB disc for this release, so there's zero banding or edge enhancement, leaving one to conclude that any errors we see lie with Hooper and his team.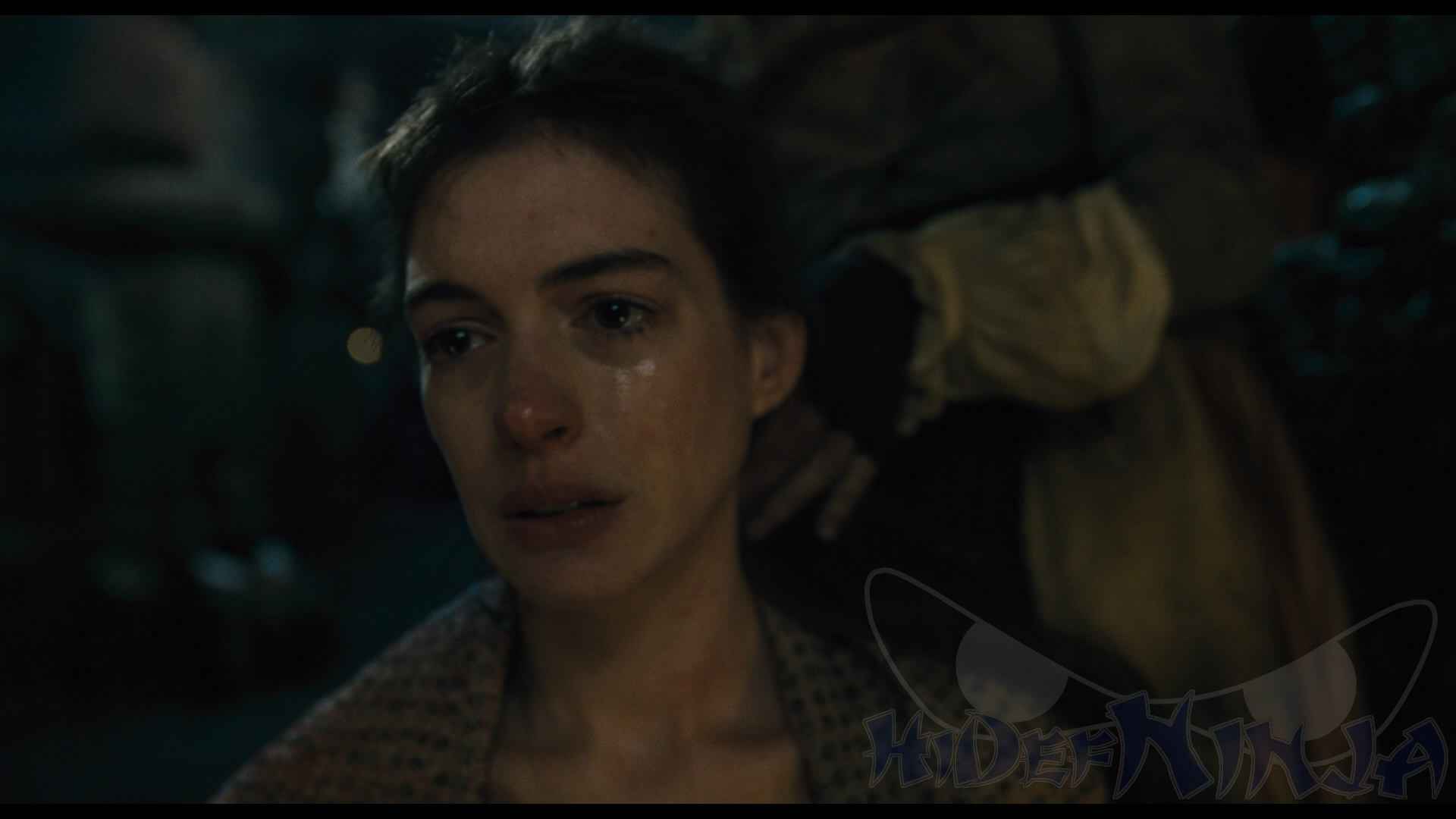 Les Miserables comes complete with two audio options: a DTS 5.1 and a DTS-HD Master Audio 7.1 track.  Make sure you select the right setting for your system, or you're likely to experience issues.  I've tested dozens of movies with my 5.1 set up, but this is the first time I've actually had to change a setting on a disc.  Once I did, my speakers were filled enough passion and power to match the incredible singing throughout.  Still, I did notice some consistency issues that forced me to play The Remote Game to hear the actors.  In many cases, singing only played through the front speakers and center channel, while some orchestrations appeared in the surrounds.  Why Hooper and Sound Editor Ross Adams made this decision is beyond me, for part of the experience is partially lost when your effort is spent trying to hear.  Again, all that changes when the ensemble sings and the student revolt begins, backed up by a very proud LFE that marches to every canon blast, rifle fire, and angry march.  Newcomer Conductor Stephen Brooker guides his orchestra through a great-sounding track, connecting us to the hidden and final cast member to deliver a sometimes powerful but other times very quiet track.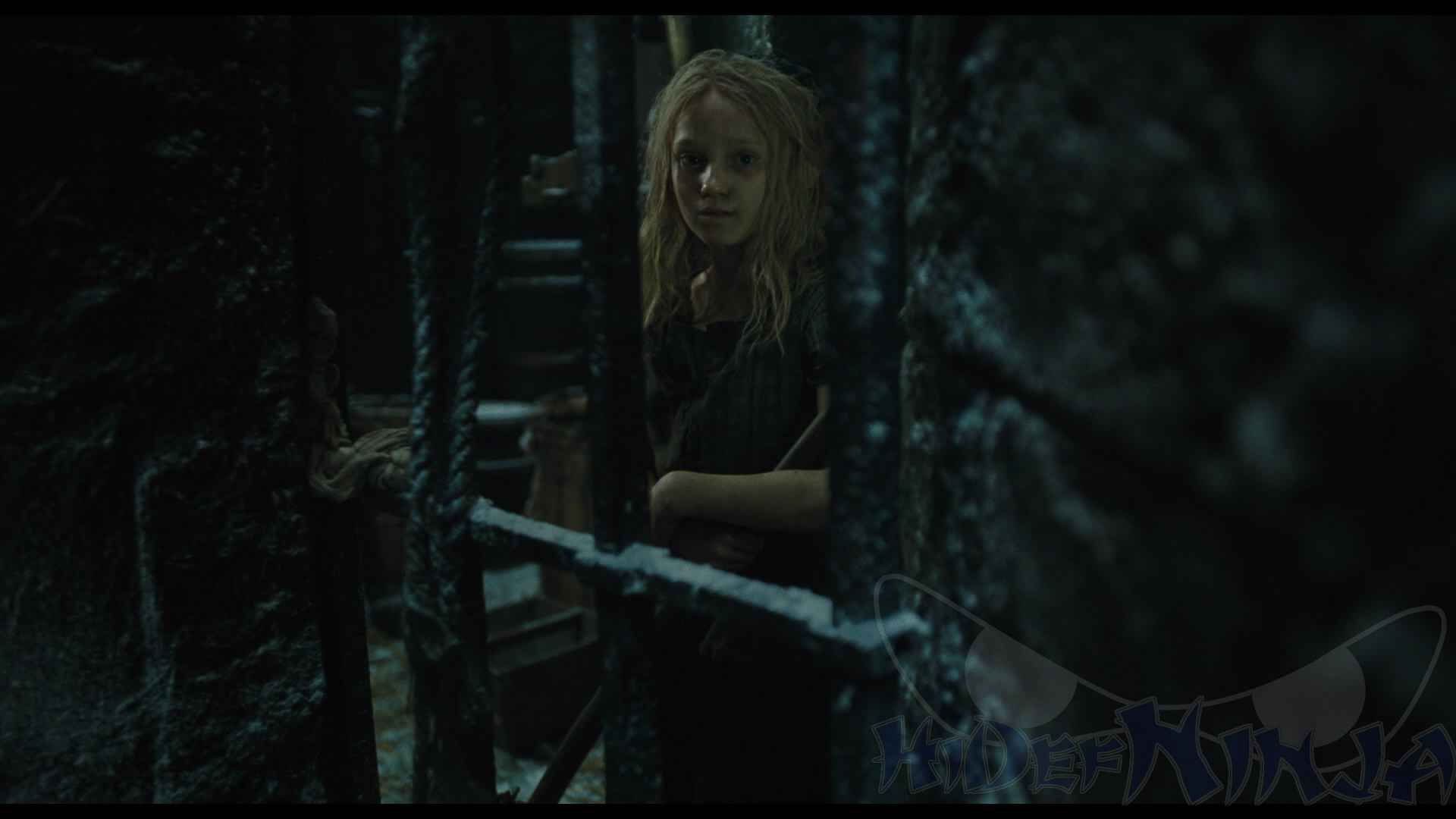 Although Les Miserables is short on the number of features, fans will appreciate the depth of those offered, all of which are presented in HD:
Feature Commentary by Director Tom Hooper: Hooper does his best to drill down into the interesting tidbits that make up film production.  We get a nice mixture of technical details, anecdotal stories, and reactions the film received after release.  It's a full commentary, one that helps to unravel the enormous challenge of making a film on this sort of scale.
Les Misérables: A Revolutionary Approach (1:03:54): One of the best supplements of the year, the multi-part feature contains plenty of excellent interviews with every major cast and crew member, but also presents a ton of behind the scenes footage.  From the locations of the hills of France to the shipyard in England, it's fascinating to see how Les Mis grew beyond what Hooper refers to the 'black box' of performing on stage.  Nearly every aspect of the film's production is on display, from casting, set design, shooting, and post.  One can appreciate the mammoth challenges which the film presented.  Segments include The Stars of Les Misérables, The West End Connection, Les Misérables On Location, Creating the Perfect Paris, Battle at The Barricade, and Les Misérables Singing Live.
The Original Masterwork: Victor Hugo's Les Misérables (11:11): Hugo's source material and life is on display in this featurette, combining background information from Historian Laure Murat and the adaptation for film by Original Producer Cameron Mackintosh and Director Tom Hooper.  We also learn about the incredible struggles of Hugo's exile after Napoleon III's coup.
BD Live Functionality: I was unable to get this feature to work, as my player is not 2.0 compliant.  I'm sure the trailers and extra content will be worthwhile to those of you who have the right player.  Therefore, I decided to excuse this from my rating.
Our evaluation copy came as a Blu-ray Combo Pack, complete with a DVD and Digital Copy.  Also included is a cloud version courtesy of Ultraviolet.  The embossed slipcase is very attractive, but there is no interior artwork.
Considering the challenges faced in bringing this film to completion, it's amazing that Les Misérables ever got off the ground. Good for us, because fans will absolutely love it.  The home release is enjoyable but has its issues, particularly in the uneven audio.  I was glad to see it rewarded at the 2013 Oscars, but with so many good films last year, Les Misérables was doomed to receive only a portion of the credit it deserved.  I hope time will continue to honor it as one of the best musicals of our generation, for it's likely to become the gold standard for future productions.  Les Misérables is rated a surprising PG-13 and comes highly recommended.
Discuss this review with fellow HDN fans on Facebook. On Twitter, follow us at @HidefNinja, and follow author Matt Cummings at @mfc90125.