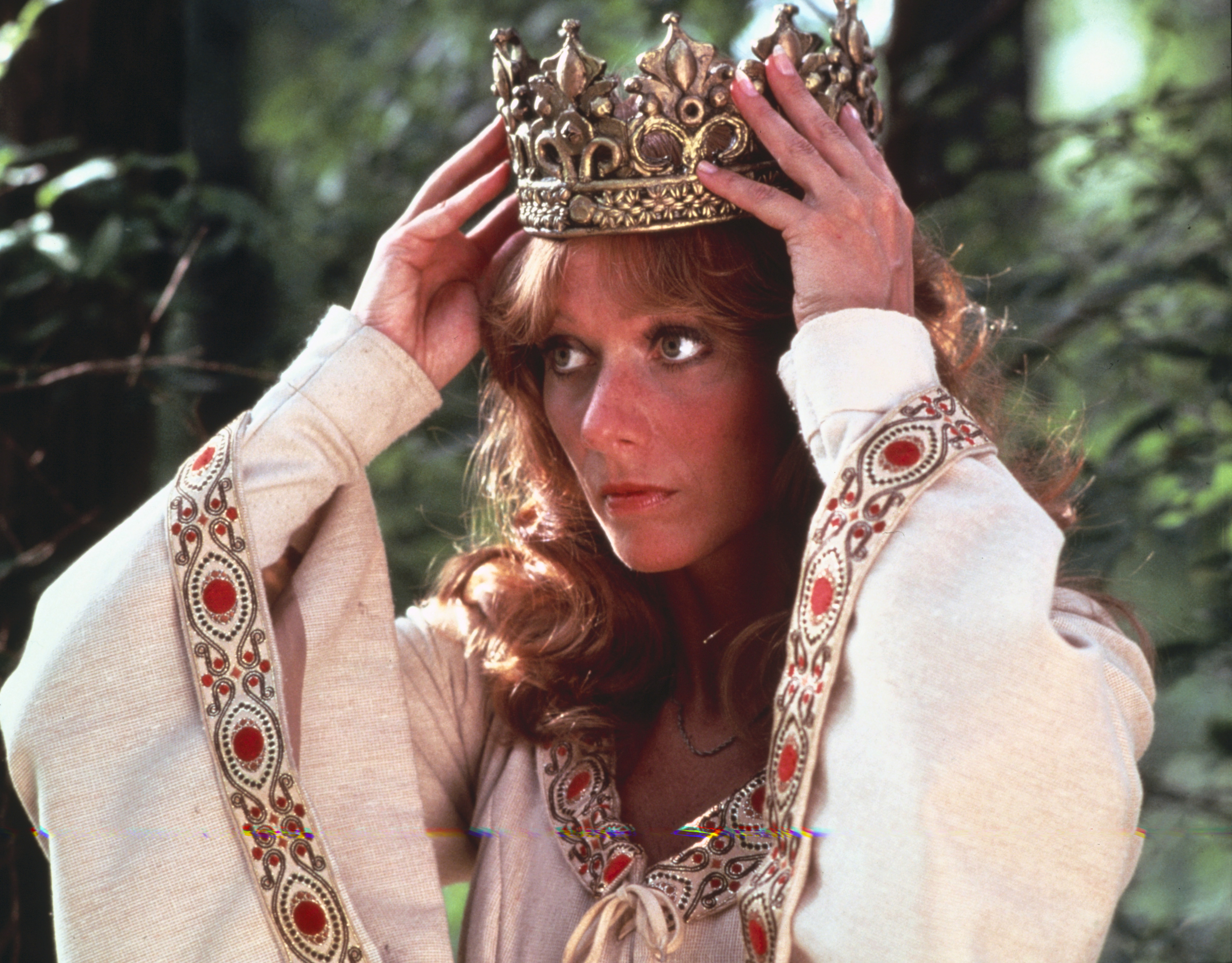 George A Romero's Knightriders depicts a troupe of travelling medieval entertainers who instead of riding flesh and bone, the trusty steeds are made of steel and engine! Led by Ed Harris, they are trying to live their lives according to the ideals of King Arthur which is no easy feat in Reagan's America, where the outside world and its financial realities constantly encroach on their dreams. Finding it increasingly difficult to keep their family-like group together, with pressure from local law enforcement, interest from entertainment agents and a growing sense of delusional from their leader Billy, referred to as King William, who gradually more unstable, as he blurs the lines between the medieval knight his act portrays, and the realities of everyday life in the 20th century.
Featuring a cast of characters that includes the stars from the classic Dawn of the Dead and make-up effects genius Tom Savini (Dawn of the Dead, From Dusk Till Dawn) and Patricia Tallman (Romero's Night of the Living Dead remake, Babylon 5 and Star Trek TNG) in her first role, Knightriders is a signature Romero film that carries the film making style of the legendary director. It's an unusual but original film that may require two or three more viewings to fully appreciate it. Clocking in at nearly two and a half hours, the story does feel a bit stretched out (it was shortened to 115 minutes for its European cinema release but this version is the full US theatrical version) and it does drag on a bit. The stunt work during the film is superb though and shows that Romero does have a bit of an action streak that hopefully he'll utilize one day.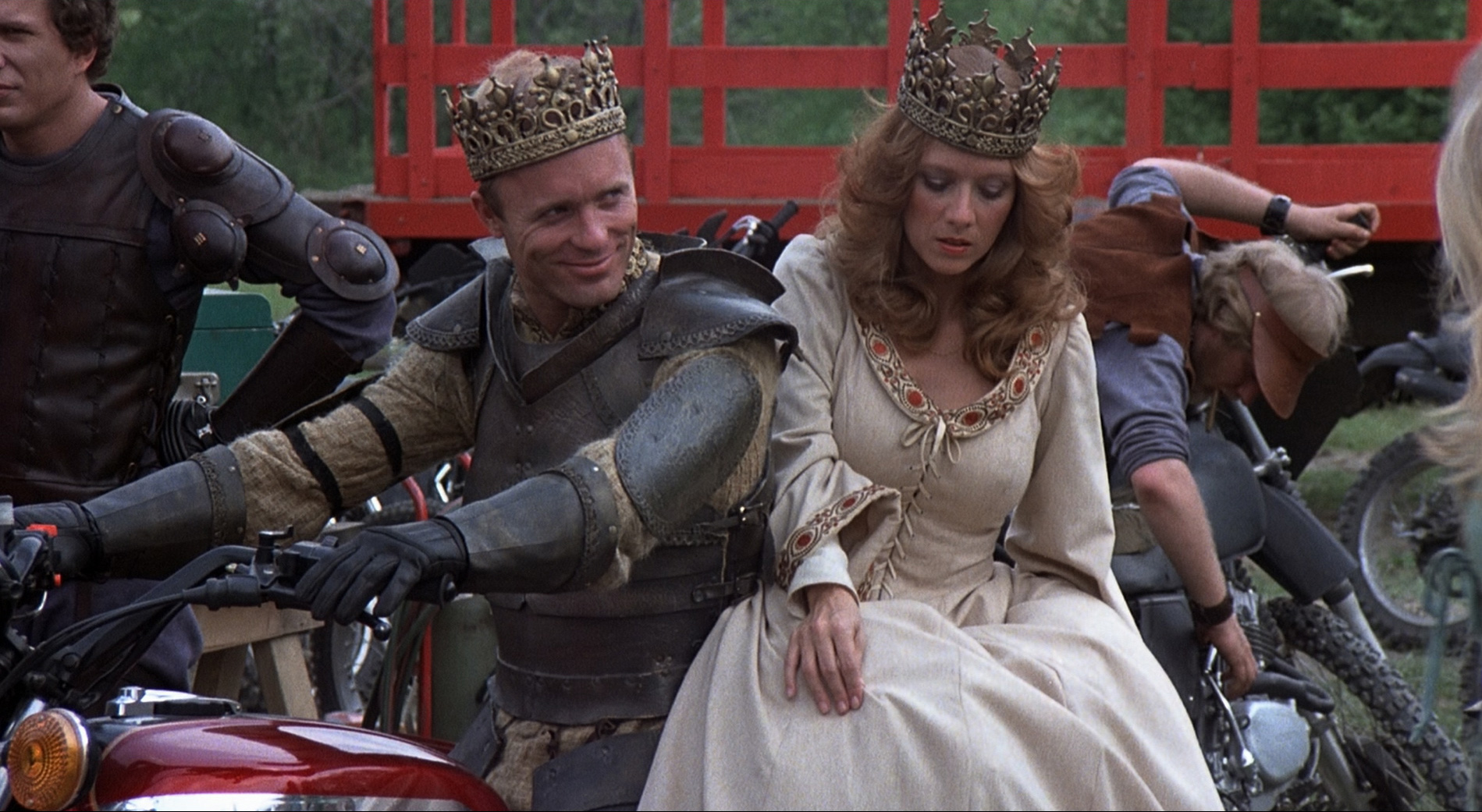 Knightriders is presented on Blu-ray with an MPEG4-AVC 1080/24p codec that preserves its original 1.85:1 original aspect ratio. Originally shot on 35mm, Arrow's presentation of Knightriders looks superb. Apart from a questionable opening title sequence that exhibits some telecine wobble and print damage, the transfer becomes more stable as soon as the film starts revving up. The transfer has a nice film like quality to it with fine grain present throughout. The colour does seem a bit muted but this is due to the original photography. The transfer also shows some finer detail present that compliments the film's rather unique production design. There was no evidence of any edge enhancement or digital noise reduction observed.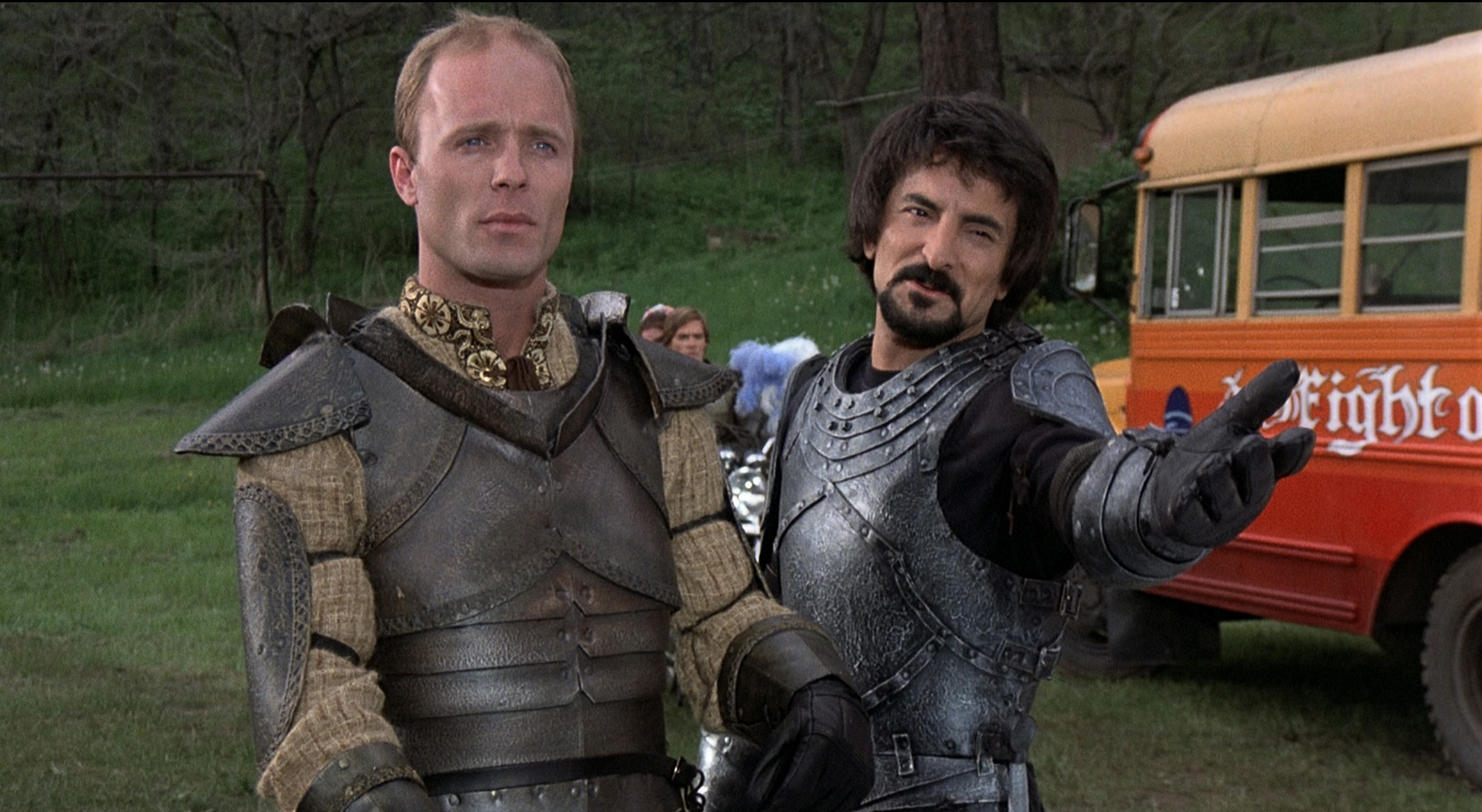 Knightriders comes saddled with a LPCM Dual Mono 2.0 (48khz/16bit) audio track that preserved the film's original soundmix. Whilst it won't enhance the film experience, the audio quality limited any hiss or crackle that might have been present on the audio stems and dialogue is clear throughout. The front soundstage is balanced between the two speakers which do spring to life on the odd occasion with the sound s of the motorbikes revving up but that's about it.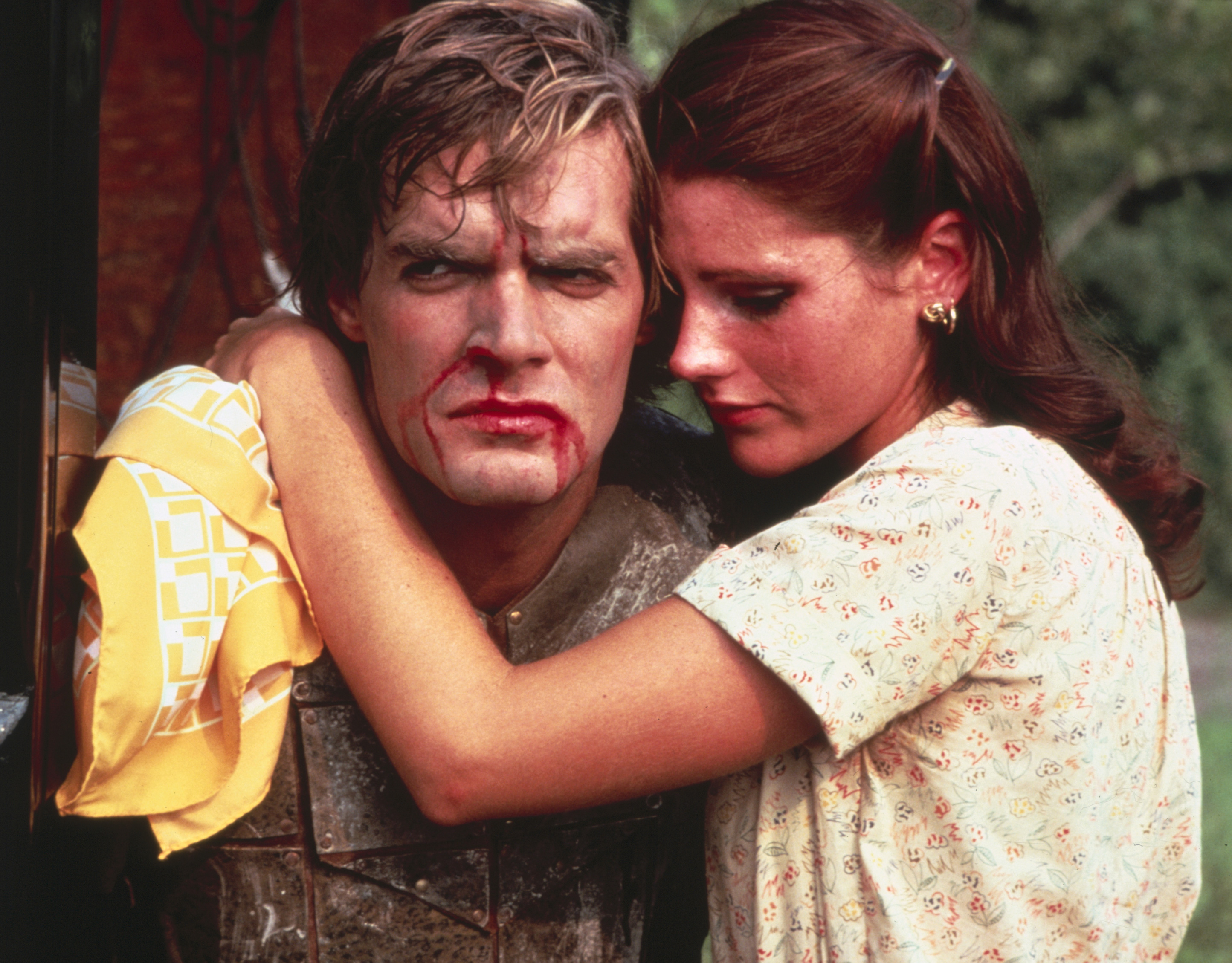 Audio Commentary: Film makers and stars George Romero, Tom Savini, John Amplas, and Christine Romero record and reflect on the film's production
Ed Harris – Remembers Knightriders (Running time 13 minutes) : A sit down interview with Star Ed Harris. Presented in High Definition
Tom Savini – Reflects (Running time 12 minutes): A sit down interview with Star Tom Savini. Presented in High Definition
Patricia Tallman – Medieval Maiden Recalls (Running time 18 minutes): A sit down interview with Star Patricia Tallman. Presented in High Definition
Trailer (Running time 2 minutes): The film's original theatrical trailer. Presented in Standard Definition 480/60i
TV Spots (Running time 42 seconds): Two TV spots for Knightriders rounds off the discs bonus features. Presented in Standard definition 480/60i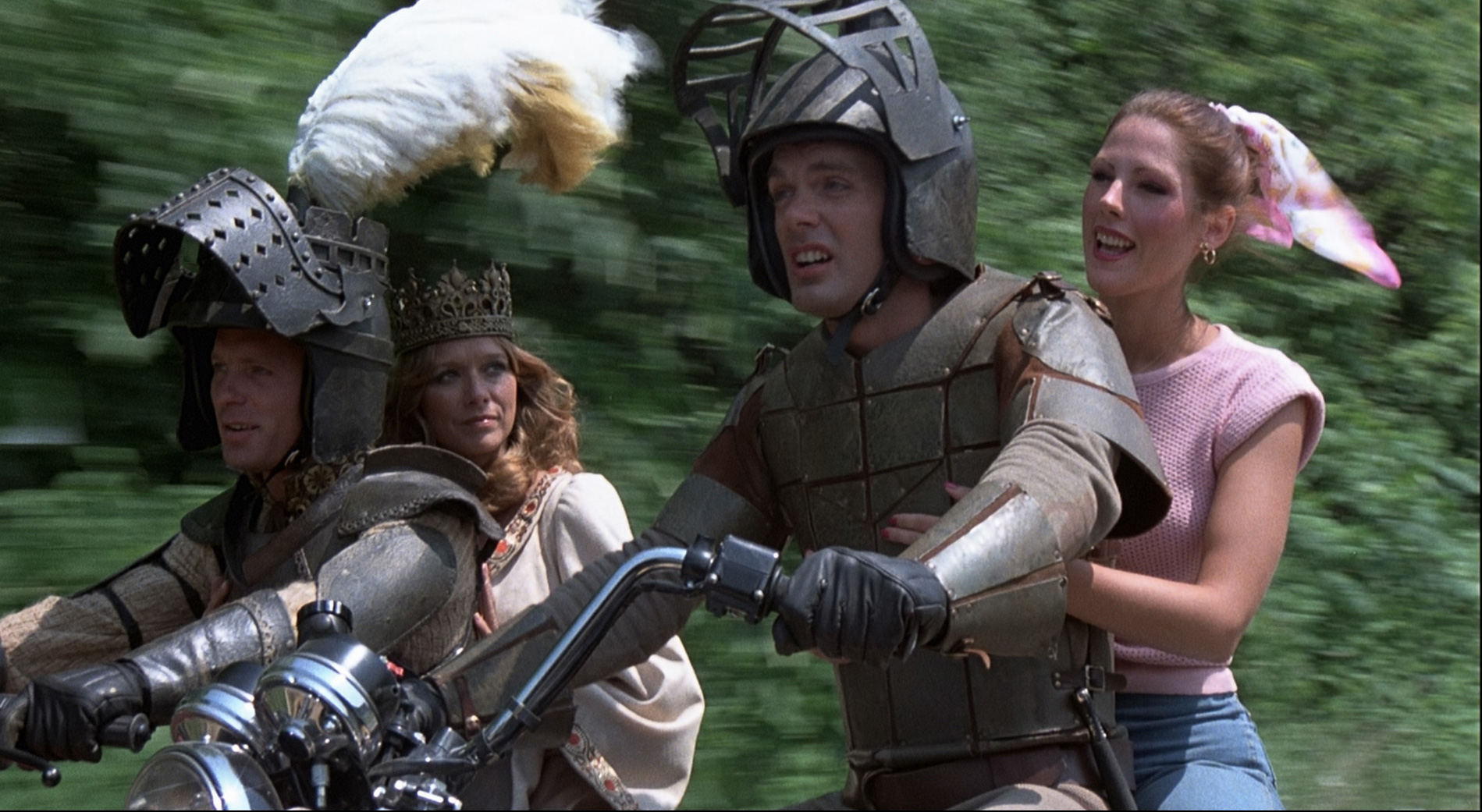 Wasn't quite sure what to expect from Knightriders and I'll probably need another viewing now that I understand the foundations of the story. It seemed overly long winded for such a straight forward plot and it does have moments that drag out quite a bit. But as usual Arrow have delivered a fine quality Blu-ray release of Knightriders with pretty decent audio visual quality and a set of extra features that are worth visiting once the show is over. Fans of Romero's Knightriders should be more than happy with this Blu-ray release.