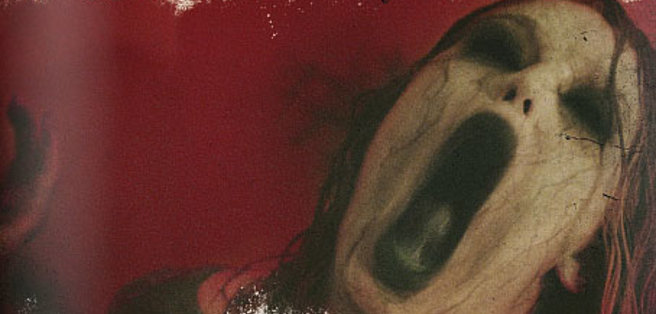 Today during the San Diego Comic-Con, Slash – solo artist, Rock and Roll Hall of Famer and former guitarist for Guns N' Roses and Velvet Revolver – arrived on the scene to announce that he's produced a horror film called NOTHING LEFT TO FEAR through his production company Slasher Films and that it'll be released by Anchor Bay in the form of a Blu-ray/DVD Combo Pack on October 8th, 2013 (it'll also receive a limited theatrical run in select theaters beginning October 4th).
Declaring that he's a self-proclaimed horror fan, Slash decided to join NOTHING LEFT TO FEAR after he read the script and thought it was excellent. Though not being his first foray into motion pictures – he composed the soundtrack for 2011's THIS IS NOT A MOVIE – this'll mark the first time that Slash has played a larger role with the making of a film. The rock musician said the his perfect horror film would be along the lines of the 2001 thriller SESSION 9 and that the new "torture porn" genre of horror doesn't really do anything for him and that it actually makes him squeamish.
Based on the gruesome tales and legends revolving around the small town of Stull, Kansas, NOTHING LEFT TO FEAR follows a family of four as they move into the new community so that Dan – the husband/father of the household – can become the new pastor. Once they arrive, Dan's daughters begin to go through a trial of brutal events; one haunted by depraved visions, the other marked for a horrific ritual. The film stars Anne Heche, James Tupper, Rebekah Brandes, Jennifer Stone and Clancy Brown. It was directed by newcomer Anthony Leonardi with a score by Slash and Nicholas O'Toole.
~K
httpvh://www.youtube.com/watch?v=nwLfy8Akw3c