Lacy and Daniel Barrett (Keri Russell and Josh Hamilton) are suburban parents trying to get by and provide for their sons. The struggles of normal life become extraordinary as the Barretts start to experience an escalating series of disturbing phenomena occurring around their home. Soon, the Barretts begin falling victim to alarming physical and mental afflictions, leading them to believe that they are being targeted by an unimaginable deadly force which they must uncover by any means necessary.
The story for Dark Skies was pretty solid and showed a great deal of realism. Particular aspects that struck a chord with me were with the financial and real life problems the family were having which isn't something that you don't see in films these days. This added sense of realism that made the film believable. The performances from Keri Russell (Mission Impossible 3) and John Hamilton (J Edgar) as the parents were great and again gave the film a more realistic approach. Dark Skies doesn't go for the jugular with shock tactics and jumps but instead builds a dreaded atmosphere that discomforts you and gives you the creeps throughout. The film's minimal use of CGI as well supports the story well.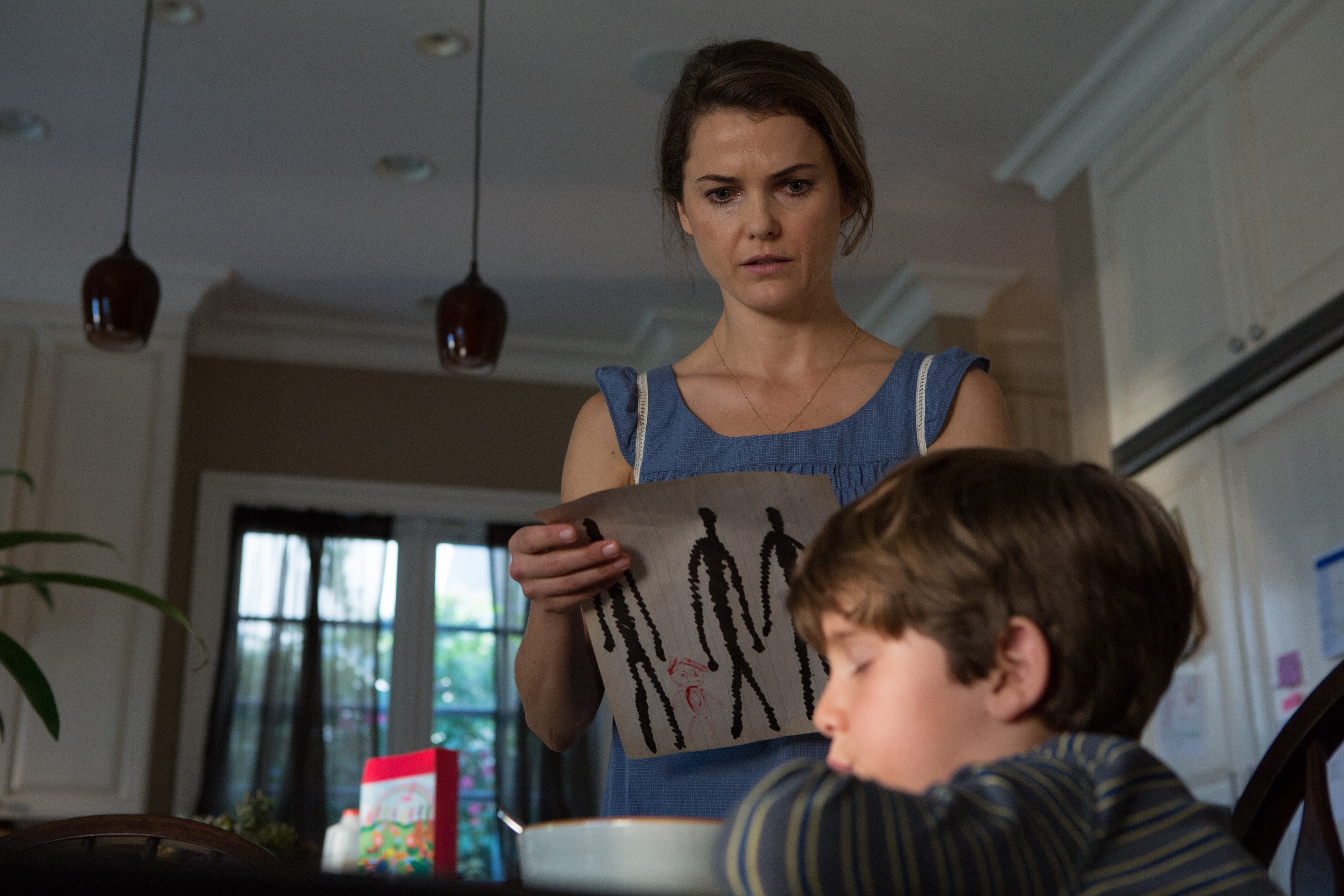 the images used in this review are from the press release and do not reflect the quality of the Blu-ray presentation
Dark Skies is presented on Blu-ray with an 1080p/24p MPEG4-AVC codec that preserves the film's original 2.35:1 theatrical aspect ratio. Shot digitally using Arri's Angenieux Optimo Lenses, Dark Skies looks very clean and defined and boasts a strong HD presentation. The colour palette used for the film is very natural and gives the film a warm tone during the daylight scenes. During the scenes set throughout the night, no black crush is observed as details in the shadows and darkness are crisp. close-ups have a high level of detail and are sharp. There was no evidence of any post processing either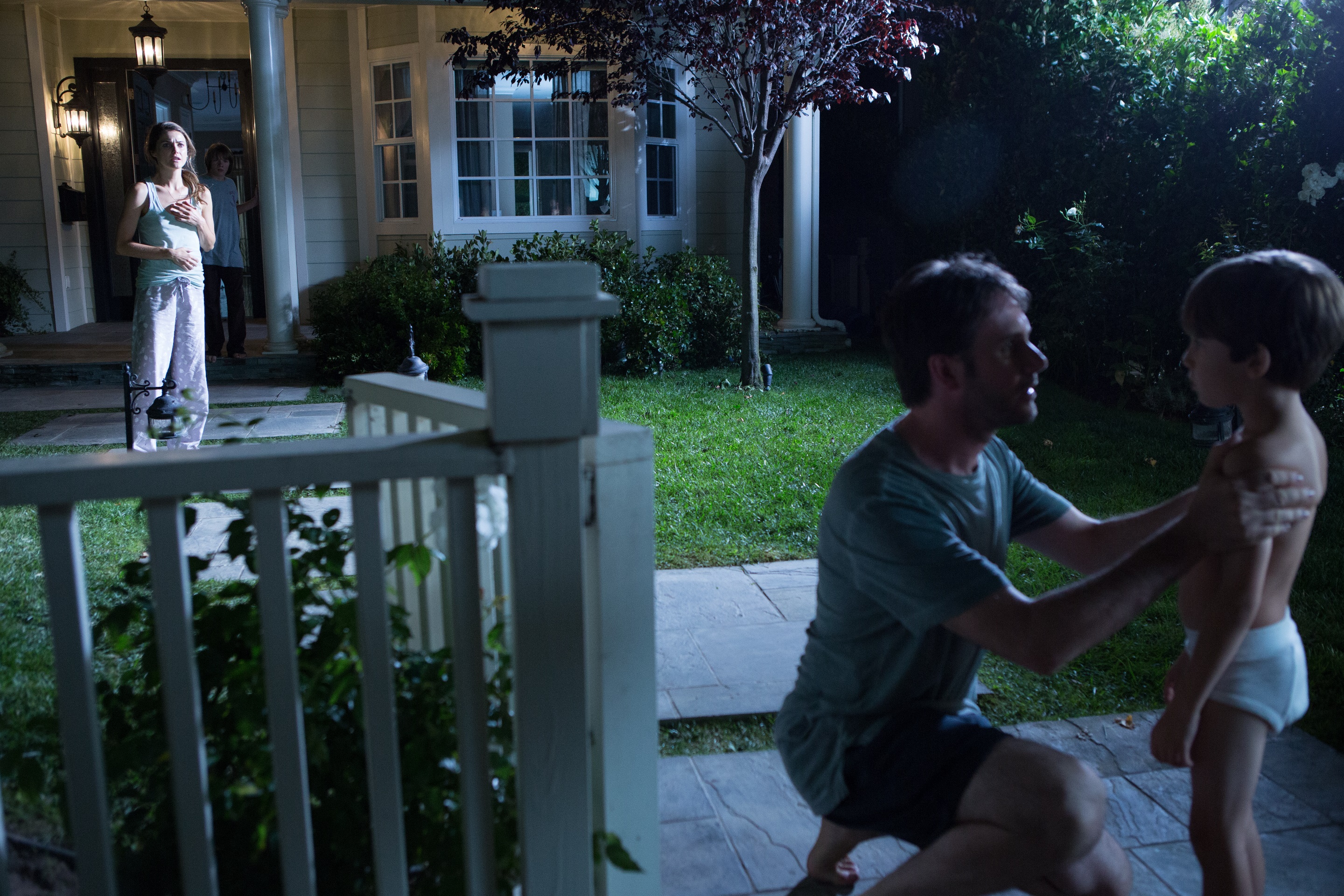 Dark Skies is presented with a single DTS-HD Master Audio 5.1 English audio track. The track contains some nice ambience throughout. It kicks into action though during the more intense scenes and gradually builds it up towards the finale. Dialogue is refined and clear and overall surround activity is nicely balanced. LFE usage was very good as well and certainly unsettles the viewer. English Subtitles are also included on the disc
Audio Commentary: The Blu-ray also contains an audio commentary from Writer/Director Scott Stewart, Producer Jason Blum, Executive Producer Brian Kavanaugh-Jones, and Editor Peter Gvozdas. They discuss the origins of the story and first ideas (including presenting the film in a found footage style like Blair Witch Project) and some behind the scenes info about the production of the film.
Deleted / Alternate Scenes (14 Minutes) : a collection of scenes removed during the editing process of the film are presented here. Nine scenes including an alternate ending which give a bit more insight. Presented in High Definition
Start Up Trailers : The disc start sup with a collection of upcoming previews for the following films. Enders Game, Mortal Instruments: City of Bones, 21 & Over & Dead Man Down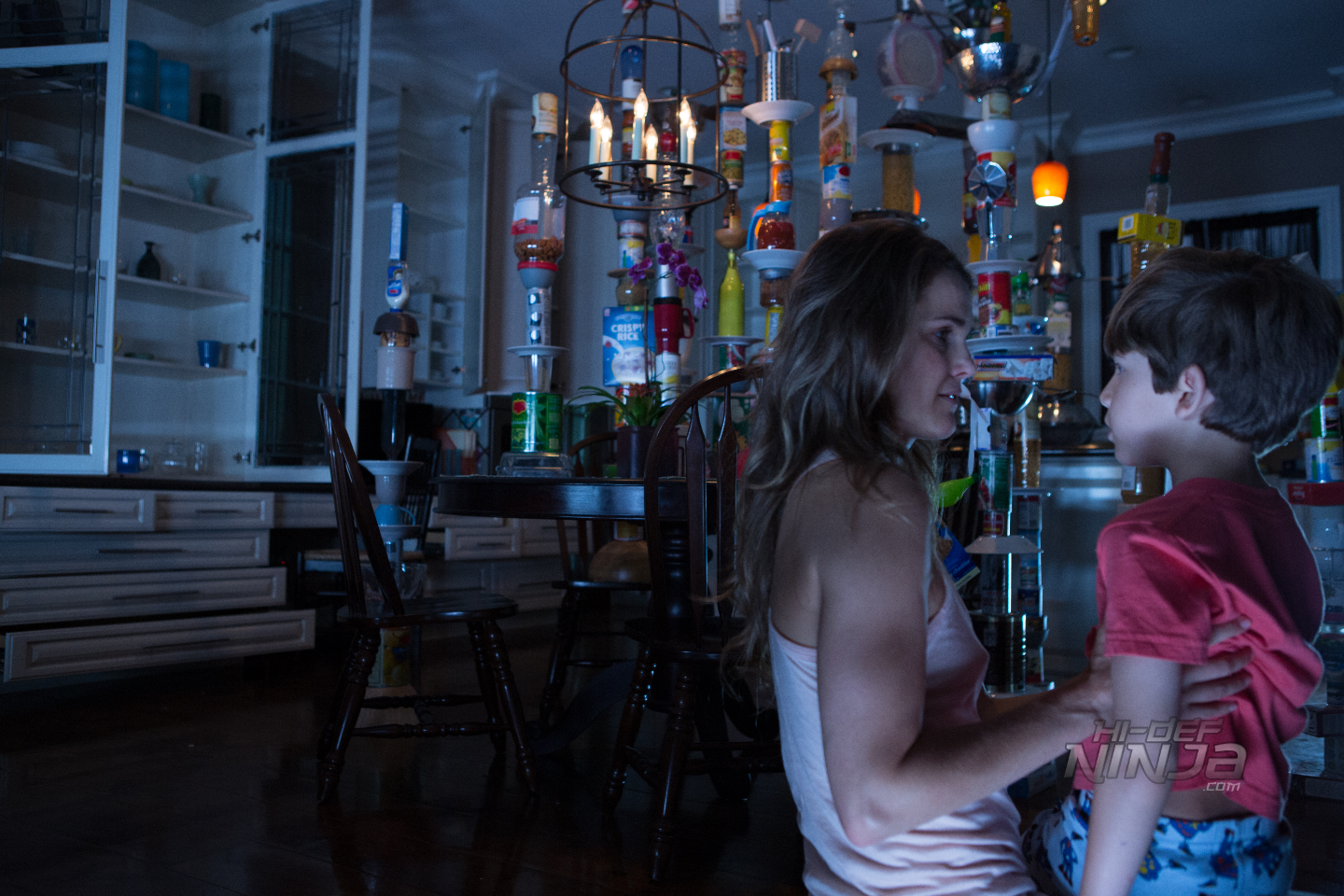 Another strong entry into Blumhouse's horror catalogue and a fine tale of Alien abduction that make sit stand out from the rest, Dark Skies is a creepy unsettling tale that will make a good night's viewing. eOne's Blu-ray presentation scores high in the audio & visual department and despite a small selection of bonus features, the commentary makes up for it. Recommended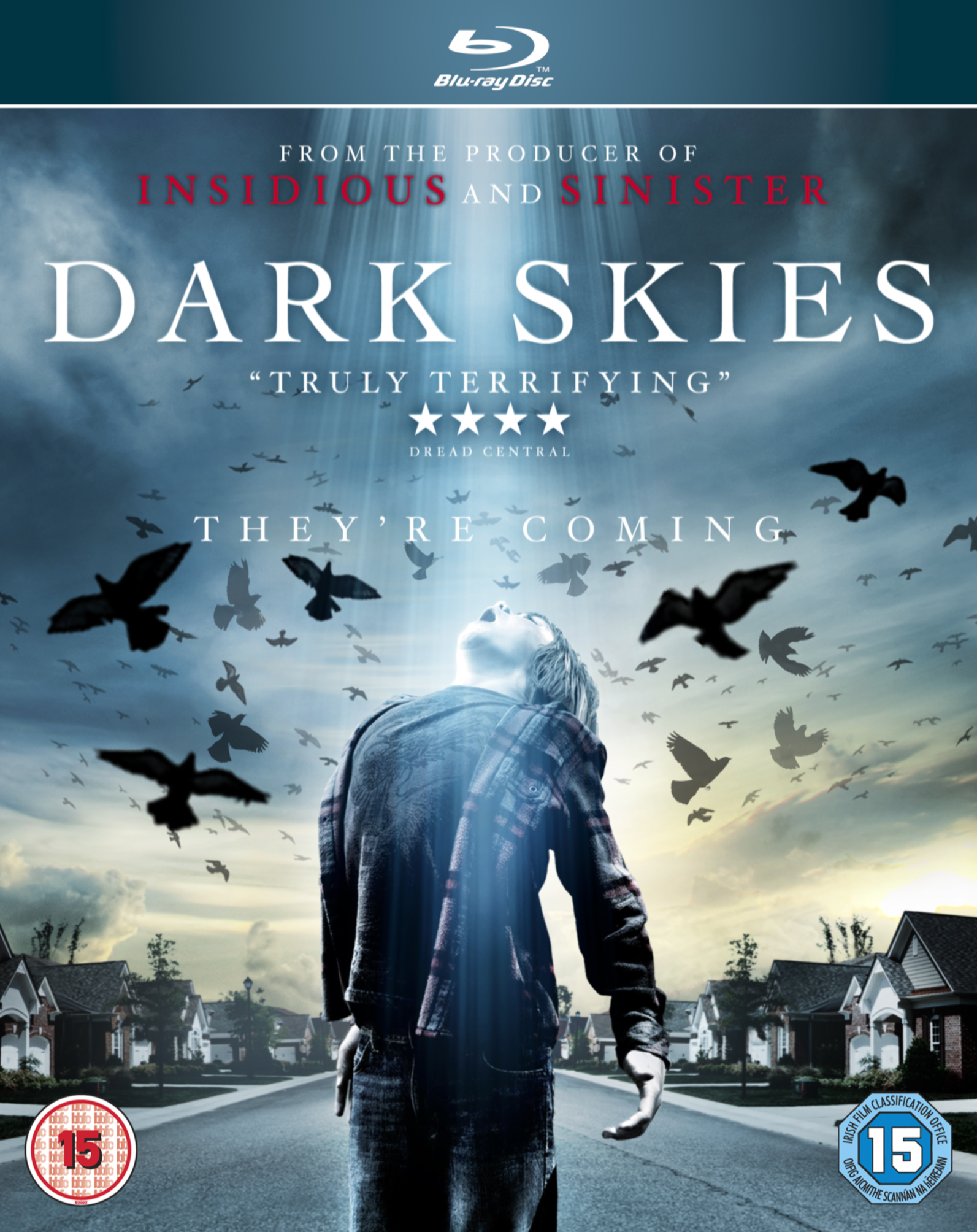 >