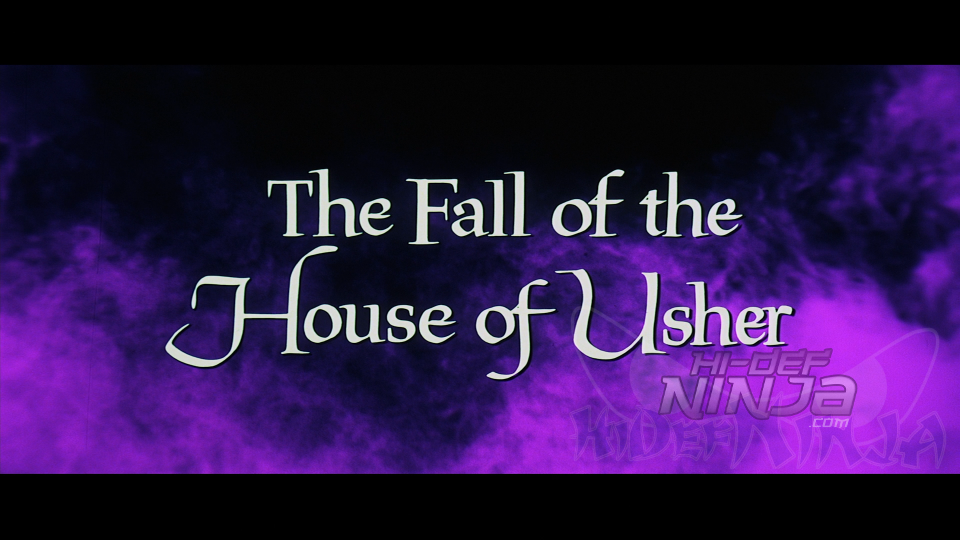 When Philip Winthrop (Mark Damon) visits his fiancée Madeleine Usher (Myrna Fahey) in her crumbling family mansion, her brother Roderick (Price) tries to talk him out of the wedding, explaining that the Usher family is cursed and that extending its bloodline will only prolong the agony. Madeleine wants to elope with Philip, but neither of them can predict what ruthless lengths Roderick will go to in order to keep them apart.
Adapted from the original Edgar Allan Poe's story by the late great Richard Matherson and directed by the legendary Roger Corman, The Fall of the House of Usher is just brilliant! This being my first viewing of the film, it zips along during it's 79 min running time and certainly keeps you entertained.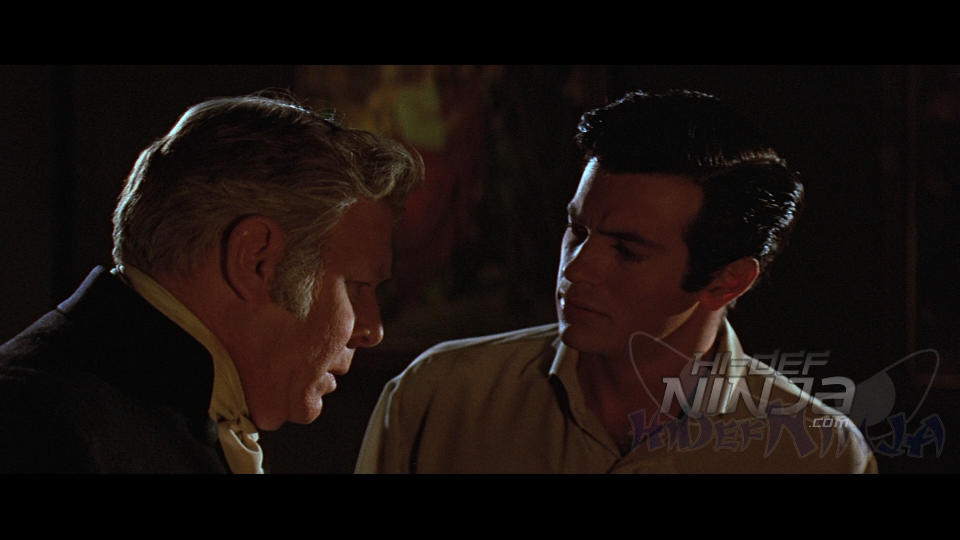 The Fall of the House of Usher is presented on a BD-50 with a 1080/24p MPEG4-AVC codec that preserves the film's original 2.35:1 aspect ratio. Originally shot on 35mm stock in cinemascope and recently restored by MGM, The Fall of the House of Usher looks great on Blu-ray and it has been lovingly restored. Exploding with a colourful title sequence, The film's lavish colour palette and exquisite production design is proudly highlighted and results with some bright and bold colours throughout. Black levels are nicely reproduced as no detail is lost in the darker lit scenes in the lower levels of the mansion. The film has a fine level of natural grain as well which indicates no post processing such as edge enhancement or digital noise reduction was used. The only downside to the transfer (which is no fault of the disc itself but due to technical limitation with the source material) is that there are a number of scenes which have a very soft like and almost blurry feel to them. Whilst it not excessive enough it can momentarily distract from your enjoyment of the film. If possible, i would rate the video a 3.75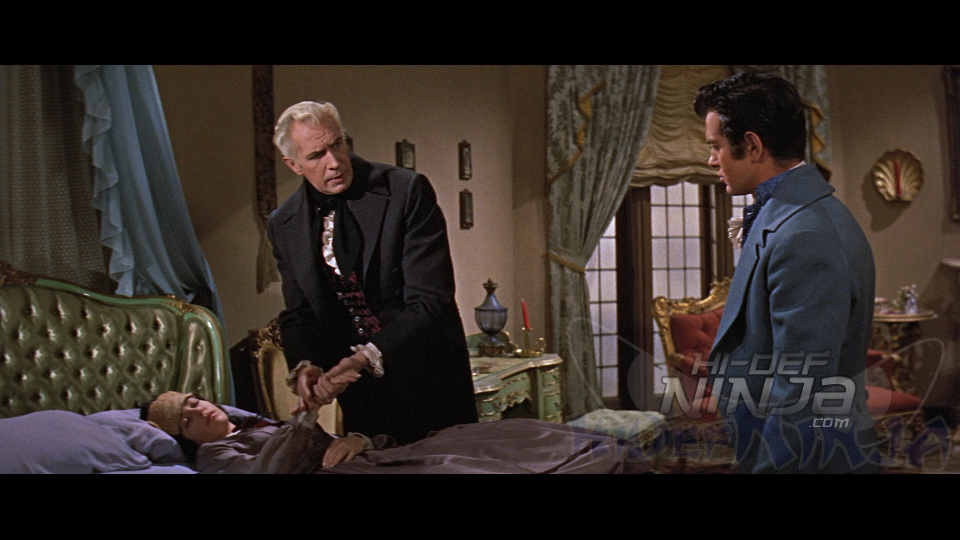 Arrow has conjured up an English LPCM 2.0 dual mono audio track that preserves the film's original audio mix. I had to adjust the sound levels on my amplifier a bit during the opening scenes since I found this audio track was mixed a bit too low for my personal preferences. Whilst it has been cleaned up considerably as no hiss or crackles could be heard, there wasn't much dynamic ranges between the front channels. The speakers did occasionally spring to life when the house could be heard rumbling and this exhibited some nice natural bass.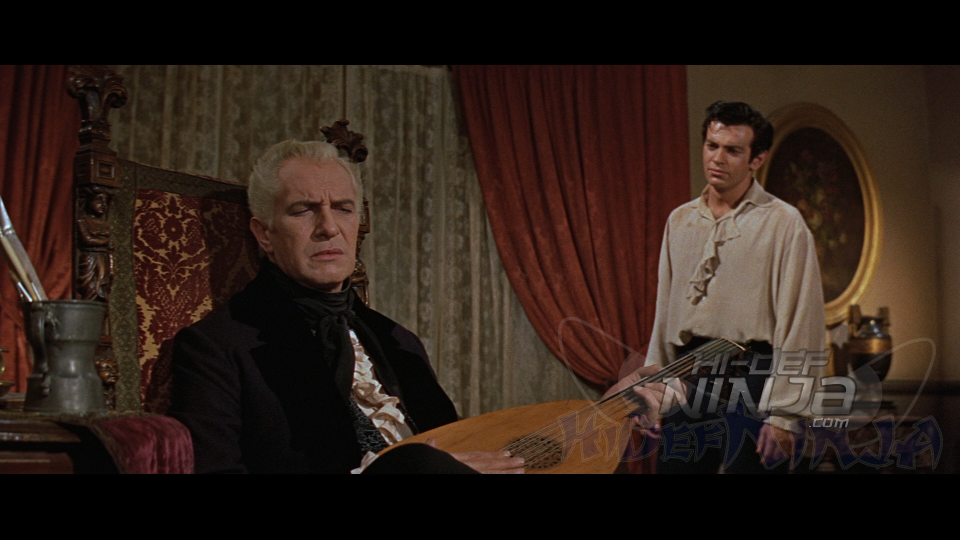 Audio commentary: Director Roger Corman shares some behind the scenes insight into the production of The Fall of the House of usher
Legend to Legend – Joe Dante reflects upon Roger Corman and the Poe Cycle (26:47): an Interview with director and former Corman apprentice Joe Dante who reflect upon his early work with Roger Corman and a look at the Edgar Allan Poe inspired films of Roger Corman. Presented in High Definition
Fragments of The House of Usher (10:47): A video essay by critic and filmmaker David Cairns intercut with clips from the film that examines Roger Corman's film in relation to Poe's story. Presented in High Definition
Jonathan Rigby – The House is the Monster (32:59): Acclaimed author discusses the films based on Edgar Allan Poe written work and goes in depth with the production of The Fall of the House of Usher. Presented in High Definition
Archival interview with Vincent Price (11:46): Recorded originally in 1986, This brief interview with Vincent Price looks at his career. This feature is sourced from VHS and contains non-removable French subtitles.
Original Trailer (2:30): The film's original theatrical trailer rounds off the disc. Presented in High Definition
Booklet: Contained within the package is a collector's booklet featuring new writing on the film by author and critic Tim Lucas and an extract from Vincent Price's long out of print autobiography, illustrated with original archive stills and posters.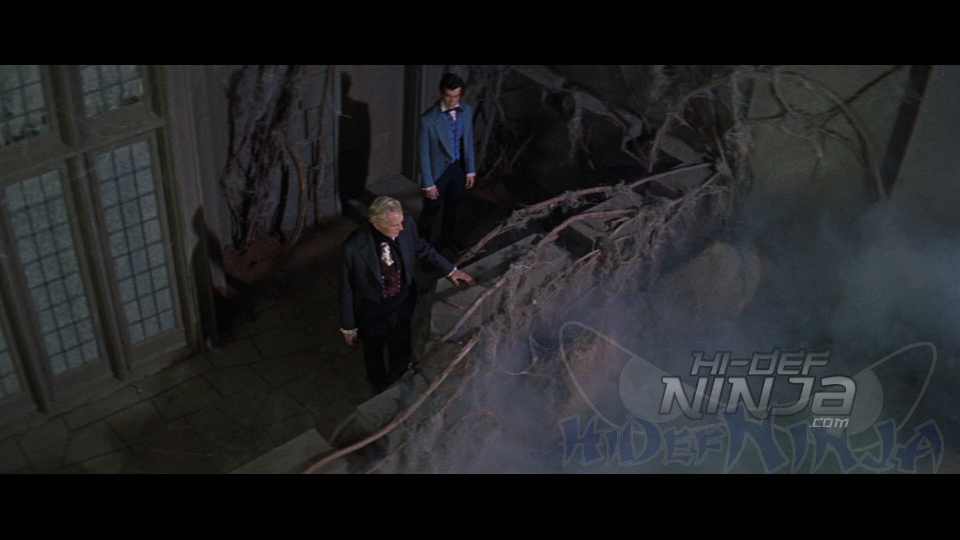 A first time viewing for myself and I'm not sure why I've waited this long to see! Superbly directed by Roger Corman and an amazing performance from the legend that is Vincent Price, The Fall of the House of Usher is a superb adaption of Edgar Allan Poe's story and should proudly sit in any film fans collection. Whilst the audio was a tad disappointing for me personally, the video quality and bonus features are more than enough to ensure a highly recommended purchase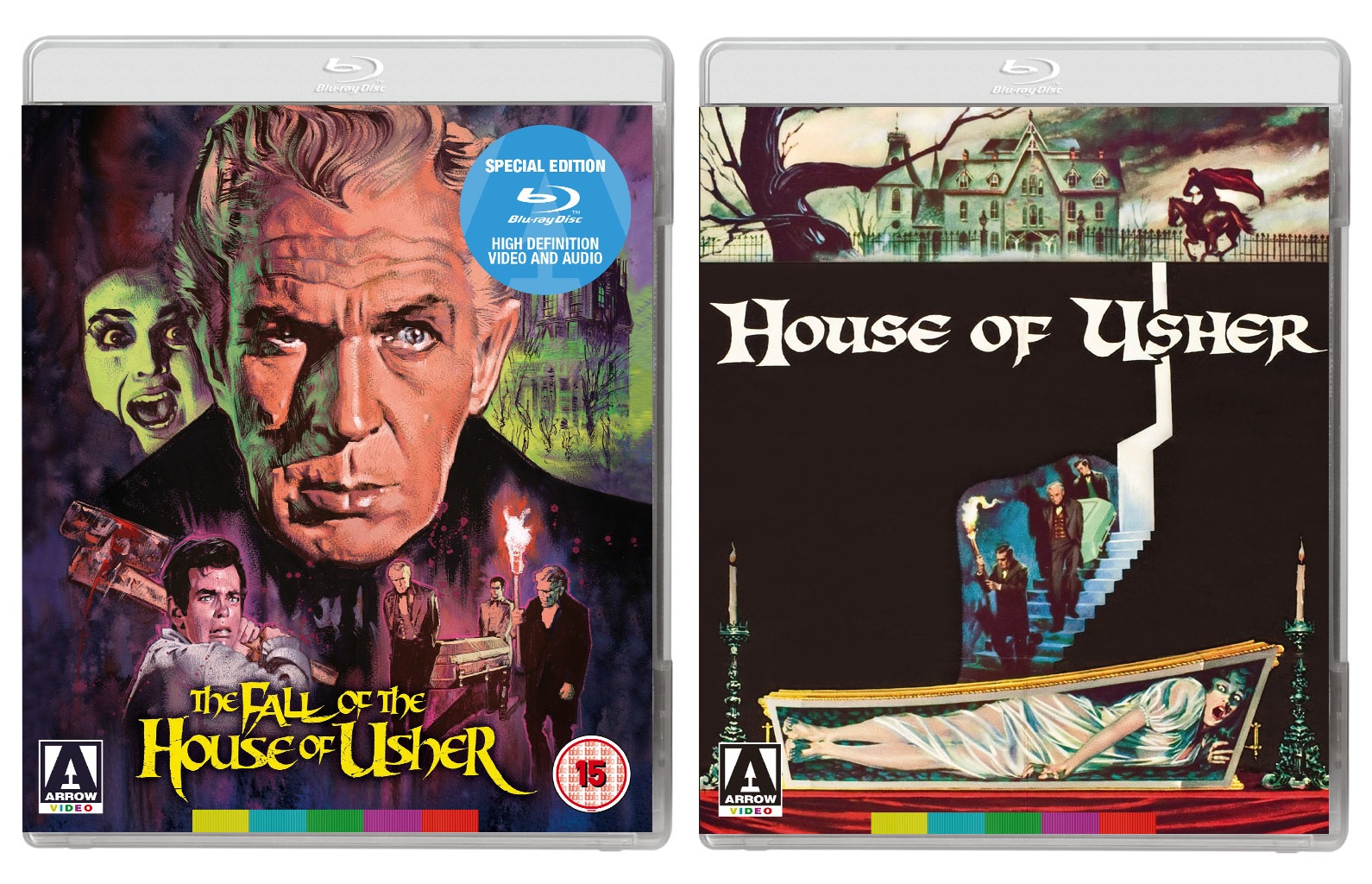 The Fall of the House of Usher is available in both standard and steelbook packaging. The Standard Edition featuring original key artwork and newly commissioned artwork from Graham Humphreys. The Limited Edition Steelbook features original key artwork presented vertically with interior artwork.