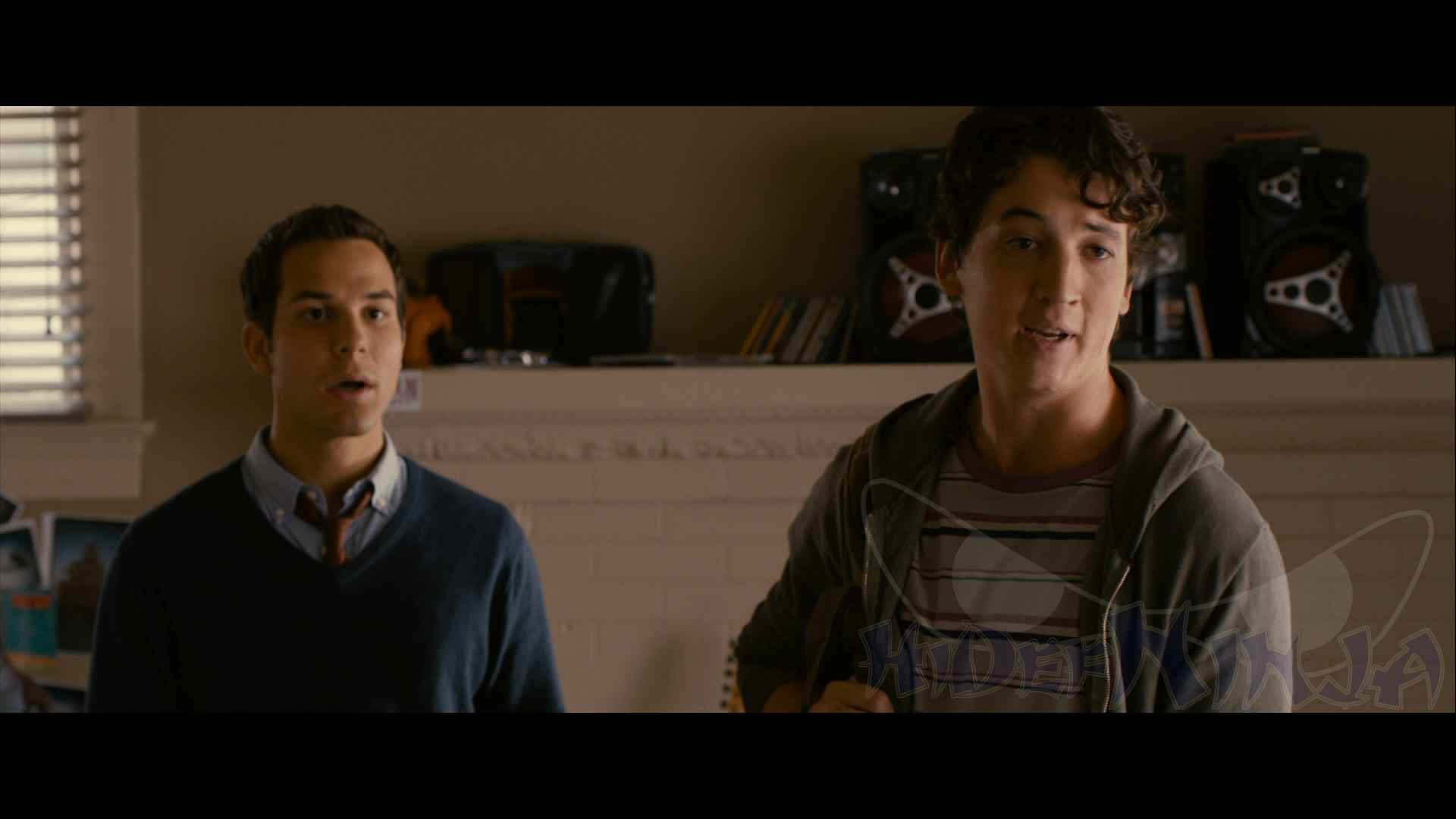 Straight-A college student Jeff Chang (Chon) has always done what's expected of him. But when his two best friends (Teller and Astin) surprise him with a visit for his 21st birthday, he decides to do what's unexpected for a change, even though his critical medical school interview is early the next morning. What was supposed to be one beer soon turns into a night of chaos, over indulgence and utter debauchery.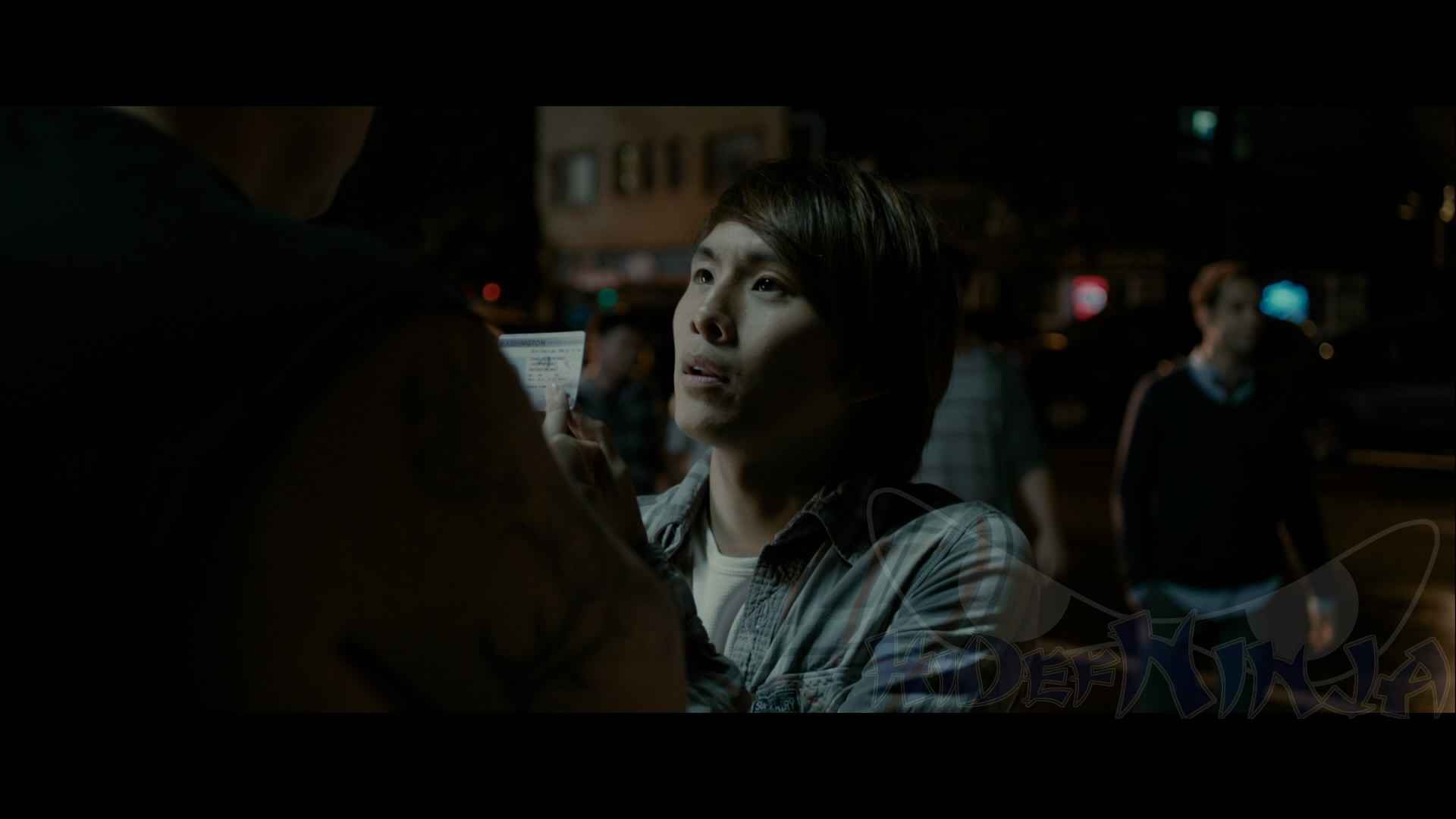 '21 and Over' arrives onto Blu-Ray with a MPEG-4 AVC 1080p encode in a 2.40:1 presentation and as you would come to expect of a new release title, it looks very good indeed.
For the most part, the film takes place during night time so it's predominantly dark, having been filmed in low light conditions. The black levels are spot on here, and no detail is lost in the darker scenes. The colours that are on the print do jump out the screen and look as vibrant as they should. The detail on the print is superb and detail is greatly defined looking great in high definition. The image is sharp and about as lifelike as it could be. There is some slight digital noise, but this isn't major and is not something you particularly notice a great deal of. Very little to no edge enhancement from what I could see as well as little to no digital noise reduction with very little motion blur. It goes without saying that the transfer on the disc is spot on and will easily please all fans of the film.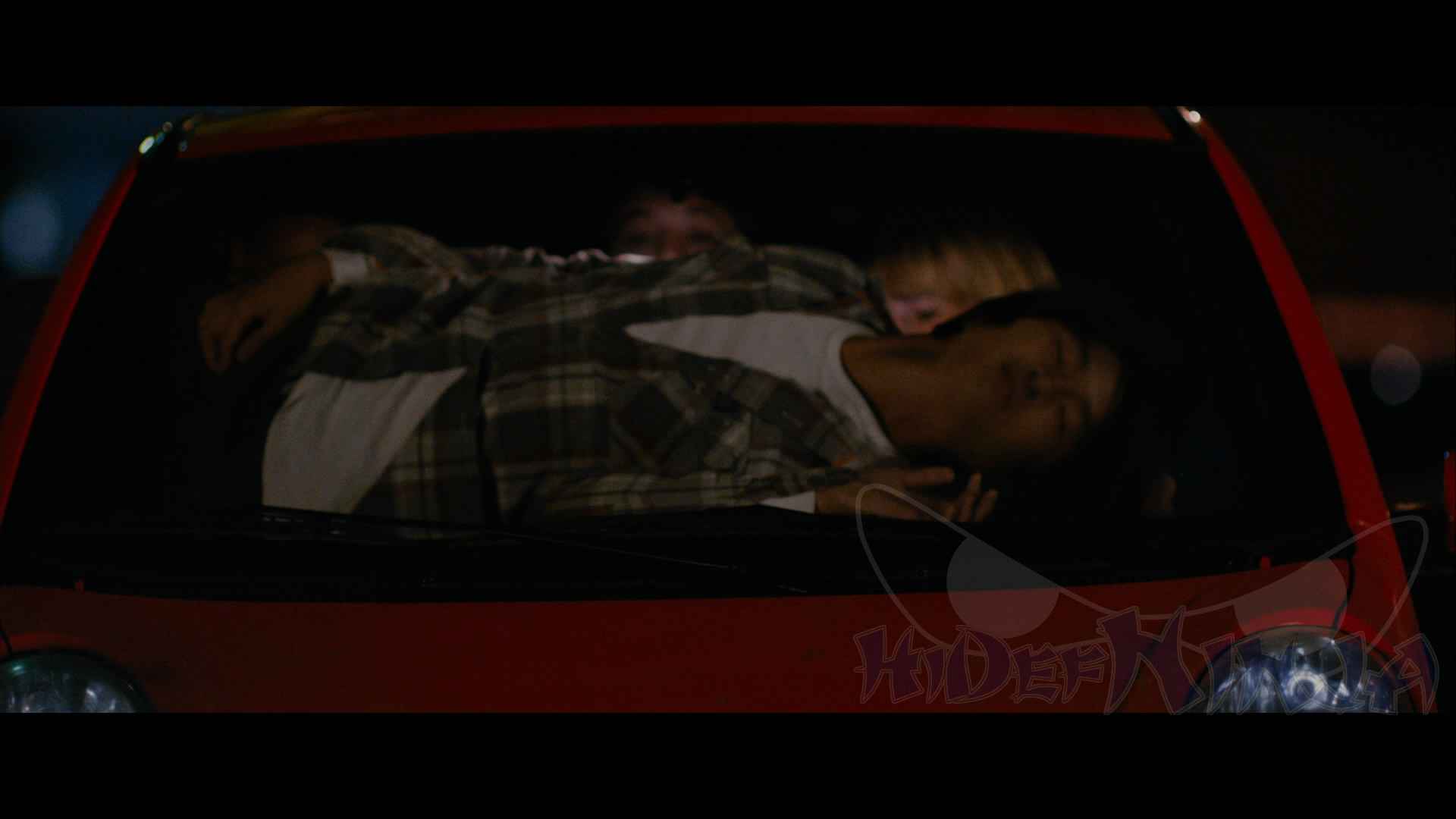 Just the one audio track on the disc. Entertainment One brings a decent DTS-HD Master Audio 5.1 track to the table. There are also optional English subtitles on the disc for good measure.
The track overall is a good one for this type of movie. It's not the rip roaring explosion filled soundtrack that you would find on the more typical Hollywood movie, but the track that we do have serves the film well. All speakers get used to optimum effect, the centre speaker delivers the dialogue clearly with the rest of the speakers add to the ambience of the track. The rears really add depth when we are amongst the crowd in a bar, or amongst the crowd at a house party. The surround effects do make it feel as if you're in the room partying away, helped by the soundtrack to the film with the various Hip-Hop and Dance tracks that play. Here is where the bass kicks in too giving your sub a little but not huge workout. The tracks do flesh out the soundtrack nicely. Dialogue is delivered clean and crisp, and is not lost in the mix nor does it get overpowered by the music.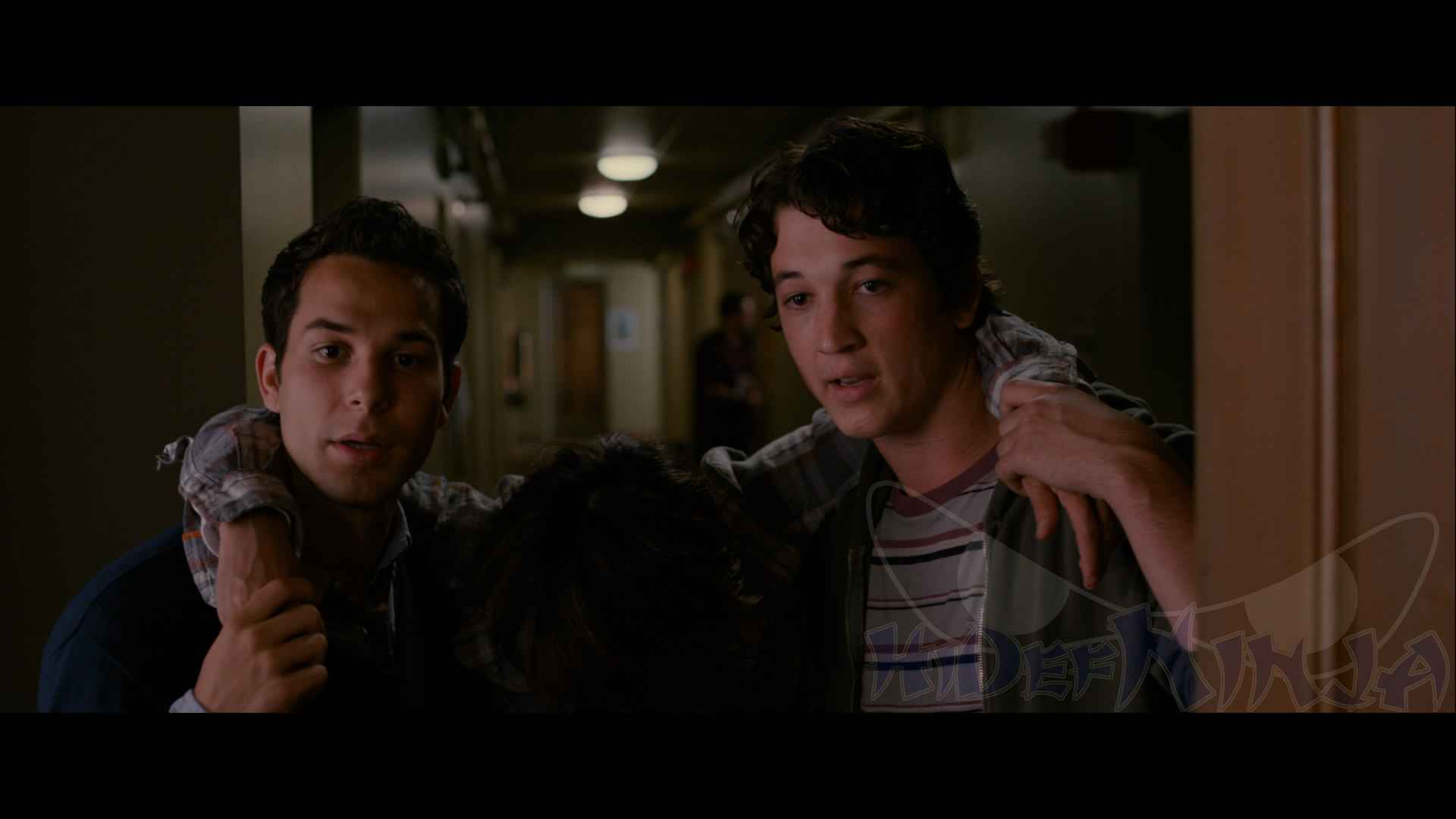 The extra material on this disc seem to mirror that of its US counterpart. All extras are presented in HD unless specified.
· Levels of Intoxication (4 minutes) – A small featurette showcasing JeffChangs level of drunkenness
· Tower of Power (3 minutes) – A very short featurette showing the varying levels of the 'Tower of Power'
· Gag Reel (2 minutes)
· Theatrical Trailer
· Sneak Peaks
Unfortunately not a great set of extras. No commentary, no cast or crew interviews, no deleted scenes. Whilst the film is not a masterpiece, it would have been nice to see a few more extras on, and I think an audio commentary would've made a nice bonus especially as it was the directorial debut of Jon Lucas and Scott Moore. It would've been nice to hear about their transition of screenwriting to directing.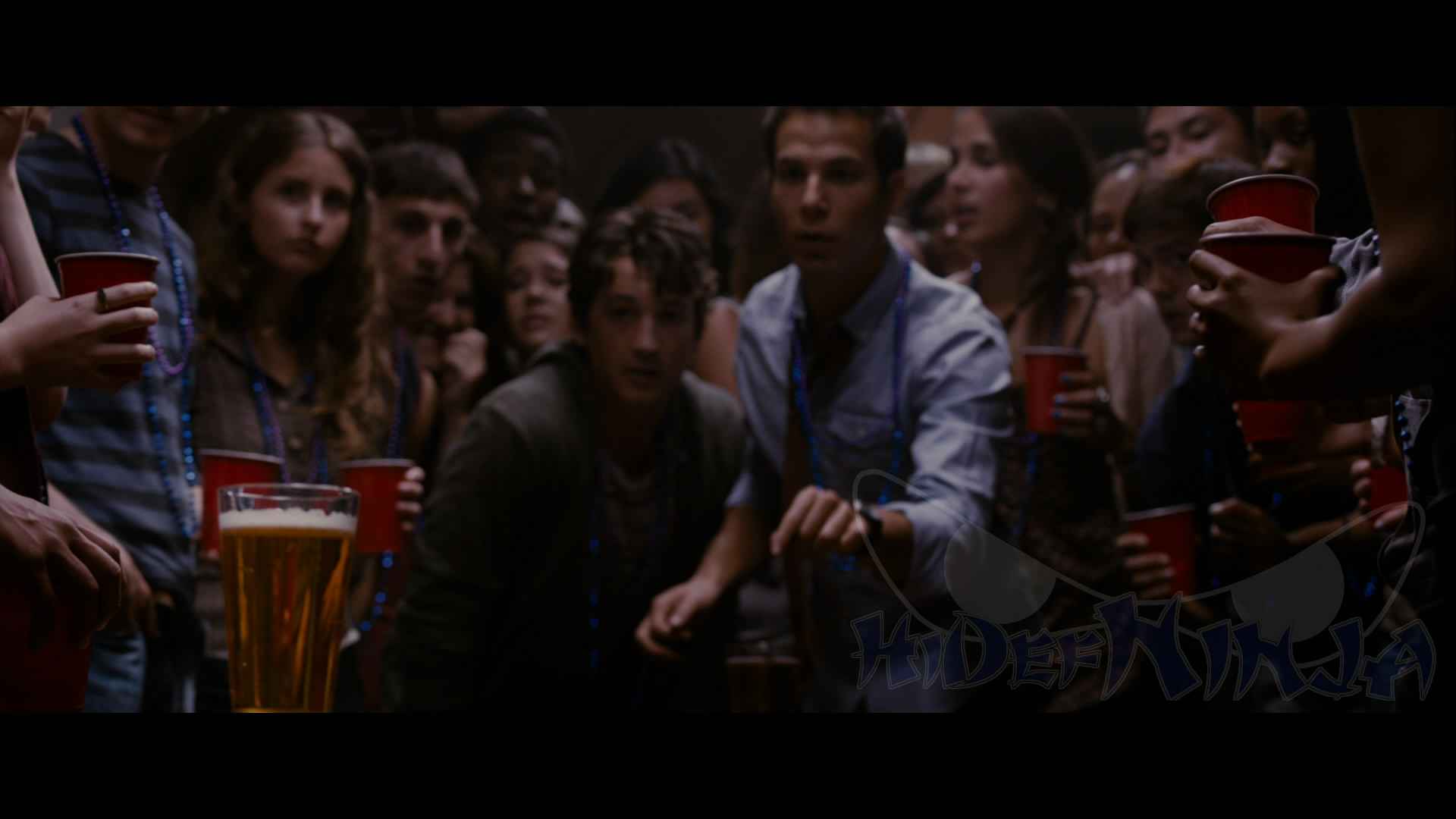 I remember seeing the trailer in the cinema for this a long time before its eventual release date and thinking it looked like fun and made a note to try and check it out if I had the chance. Upon its release date in the UK I made sure I watched this and I had a blast.
Essentially, '21 and Over' is 'The Hangover At College'. If you're a fan of 'The Hangover' series, then I'm sure you'll get some enjoyment out of this movie, and considering it is the same screen writing team behind 'The Hangover' then I'm sure you will. Same goes for if you are fond of the likes of 'American Pie' and 'Road Trip'. It's the same comedic formula that we are used too, but it does have its funny moments at the same time. You do know the outcome from the start and there are no surprises thrown into the mix, but it is enjoyable. The 90 or so minute running time flew by, and is a film I will happily pick up to re-watch again. It's hard to not compare the film to 'The Hangover', but it is unavoidable.
One risk that I find with these films where there is a predominantly unknown or small cast, is you don't know how you will react to the actors on screen and can sometimes come off as very annoying. I was pleased that to say that I found the whole cast overall very easy to watch and hope this film leads to bigger and better things for them. Miles Teller for example reminded me of a young John Cusack, and I can see him having a good career in the comedy circle.
The disc overall is a stellar one at that, boasting an impressive video presentation and a good audio track. The extra materials list is not extensive and is really a slight let down, as there isn't much depth to them. However, this is a film that should be watched if you're in the mood for a decent little US college comedy.
Purchase the Blu-Ray from Amazon.co.uk
httpvh://www.youtube.com/watch?v=Bc9vHeGNTY0