A Cinematic Masterpiece!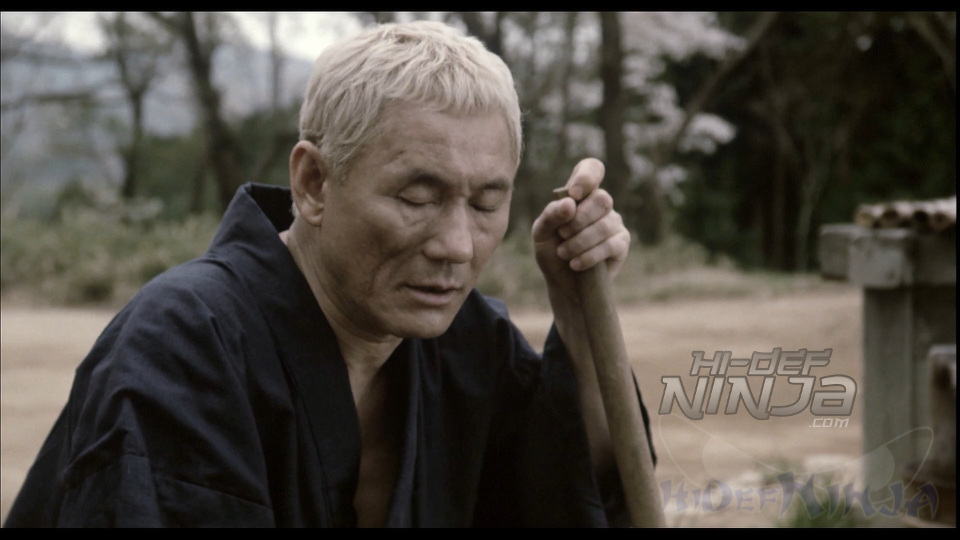 'Beat' Takeshi Kitano directs and plays the title role in this tribute to the wildly popular "Blind Swordsman" of Japanese cinema who was the hero of more than 20 movies and a television series from the early '60s to the late '80s.
In Kitano's version, 'Zatoichi' wanders into a town harassed by criminal gangs, and helps two Geishas take revenge on the men who murdered their parents. His mission leads him to a final, bloody confrontation with the gang's mastermind and his hired assassin (Tadanobu Asano), a swordsman with a reputation as lethal as 'Zatoichi'.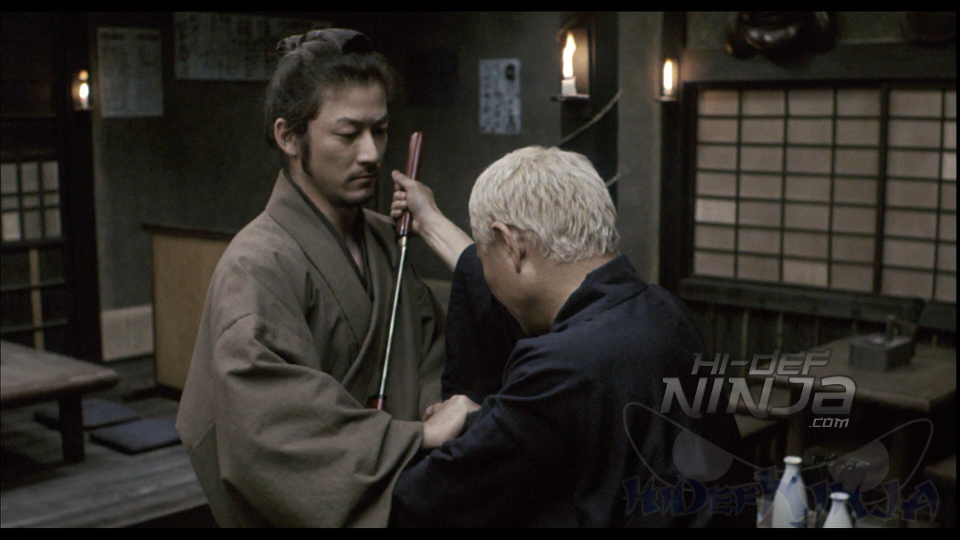 Presented in a 1080p AVC encode in its original 1.85:1 aspect ratio, it's safe to say that the movie has never looked so good.
The film itself is a colourful and vibrant one at that, and this translates well in the transfer. Takeshi has used a mixture of whites, blues, greens and greys in his film making process, which are always prominently visually striking during the course of the film. The detail, as you would come to expect, is much more defined than what I remember from the DVD. Good definition overall on the actors faces for example, or the short beard hair on some of the cast looking more defined showcasing the jump to high definition. Night time scenes are also very good with black levels being kept to a good detailed level throughout not losing any of the clarity from the film. A fair amount of digital noise can be seen, but I remember this from the original 'Artificial Eye' DVD, but don't let this put you off as overall it is a very good transfer.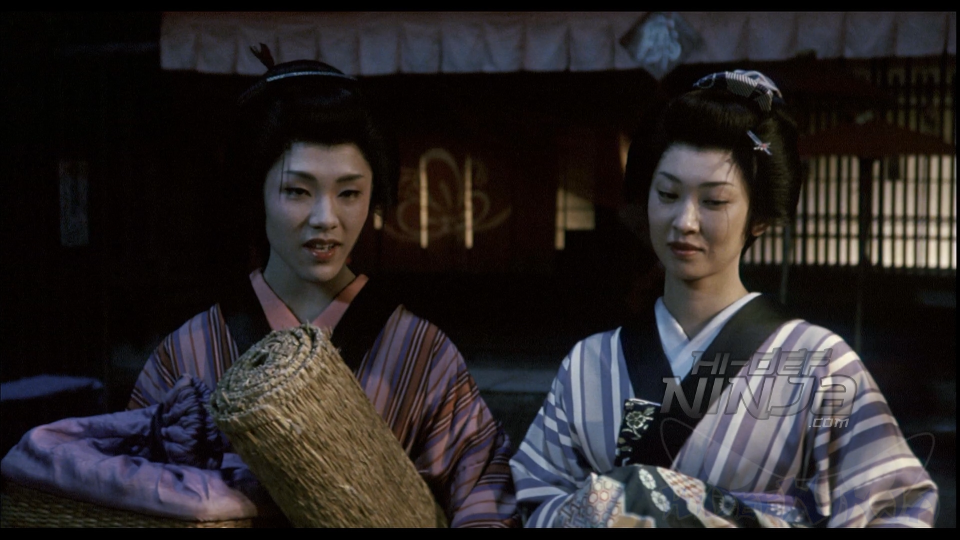 Two tracks on the Blu-Ray courtesy of 'Artificial Eye'. One track is a Dolby Digital 5.1 track, with the other being a superb DTS-HD Master Audio 5.1 track. Both are in original Japanese language and have optional English subtitles. I will be referring to the DTS-HD Master Audio track for the purposes of this review.
The DTS-HD Master Audio track on this Blu-Ray is superb and noticeably so from the start. All speakers get used to full effect, with the rear speakers really adding the extra finishing touch to immerse you into the film. The soundtrack boasts an impressive bass track also, but never over powering, really kicking in during the action scenes. Where I found the audio track really hit the nail on the head was during the action and fighting scenes. The sound effects fly from all around you, completely encompassing you into the movie even more, it sounds like the Samurai's are right in front of you fighting it out. Dialogue is clear and never lost throughout the soundtrack, with the English subtitles seemingly keeping a good pace with the dialogue.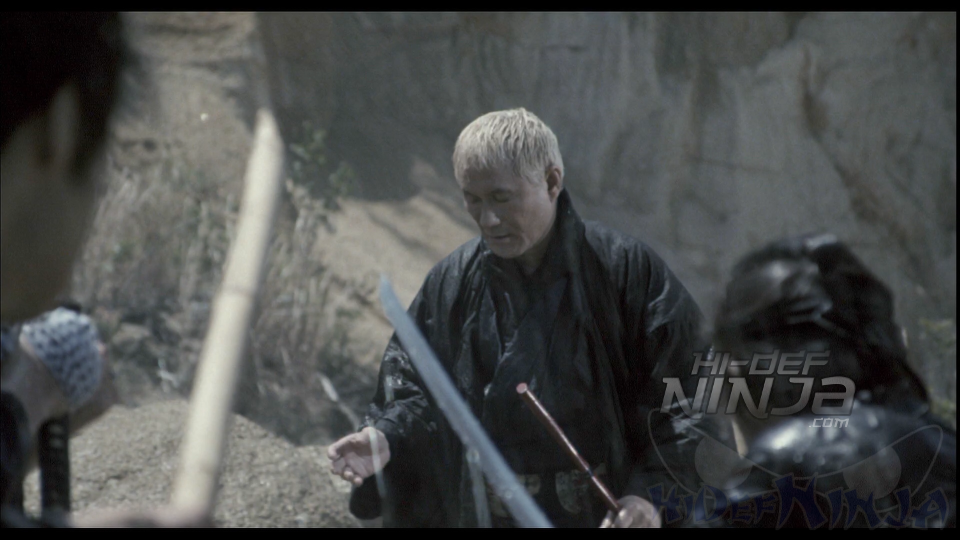 The specials features are the same that were on the 'Artificial Eye' DVD and with that being said, all special features are presented in standard definition. All extras are presented in Japanese language with burnt in English subtitles.
• Making-Of Documentary (40 minutes)
• Cast and Crew Interviews – Takeshi Kitano (27 minutes and 13 minutes), Tatsumi Nikamoto and Hiroaki Tokoro (Sword fight choreographers – 8 minutes), Kazuko Kurosawa (Costume design – 7 minutes), Norihiro Isoda (Production designer – 6 minutes), Katsumi Yanagishima (Director of photography – 5 minutes), Hideboh (Tap dance choreographer – 5 minutes), Kweiichi Suzuki (Composer – 6 minutes) and Senji Horiuchi (Sound designer – 7 minutes).
• Biography and Filmography of Takeshi Kitano
• Theatrical trailer
Overall a very good set of extras with a meaty making of documentary delving behind the scenes of the movie coupled in with over an hour of cast and crew interviews. It would've been nice to have perhaps an audio commentary and possibly some new extras to add something to the current line up but that's not to say what we have already is not disappointing. The documentary is very good as are the interviews.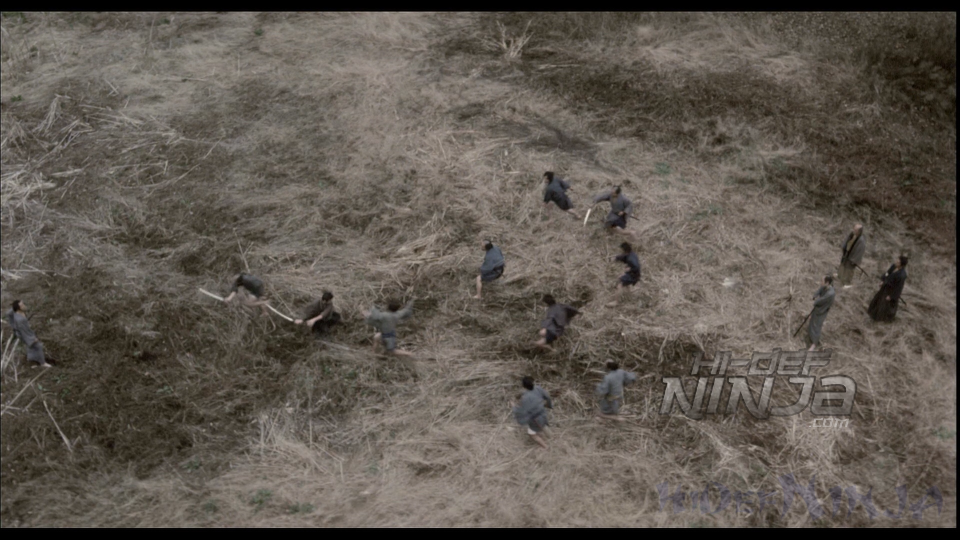 I remember when 'Zatoichi' was first released on DVD back in 2003 and picking up the limited edition tin set that was released. At the time I was very much into World Cinema, especially Korean and Japanese movies and this was one of my most anticipated movies to sit down and watch. I remember back then enjoying the film and it was the same again this time round watching the film on Blu-Ray. 'Zatoichi' is probably my favourite Samurai movie (admittedly I haven't seen many) but this was good to revisit and I've been a big fan of 'Beat' Takeshi Kitano for many years now, all starting with 'Battle Royale'.
The film itself has a very stylish abstract and colourful look to it, adding in comedic elements from the film makers side make for what can be seen as quite a strange film and something I don't think could've been pulled off in the 'Hollywood mainstream' film world. Regardless, it works and I would urge all action film fans who want something a little different to give this film a go as whilst being different from the grain, this is a good introduction to World Cinema. A very stylish movie, with a great lead actor turned fantastic director in Takeshi Kitano and some good action thrown in will please action movie fans out there looking for something a little different.
'Artificial Eye' have bought this into the UK on Blu-Ray with a transfer that is a worthy upgrade over the DVD, and a meaty soundtrack on top which is something that will please the audiophiles out there. A wealthy set of extras to boot make up for what is a good overall package bringing 'Zatoichi' onto high definition. Sit back and enjoy!
Pre-order the very special limited edition Zavvi exclusive steelbook
Or order the already available Blu-Ray from Amazon.co.uk
httpvh://www.youtube.com/watch?v=KLgStdZ8r08