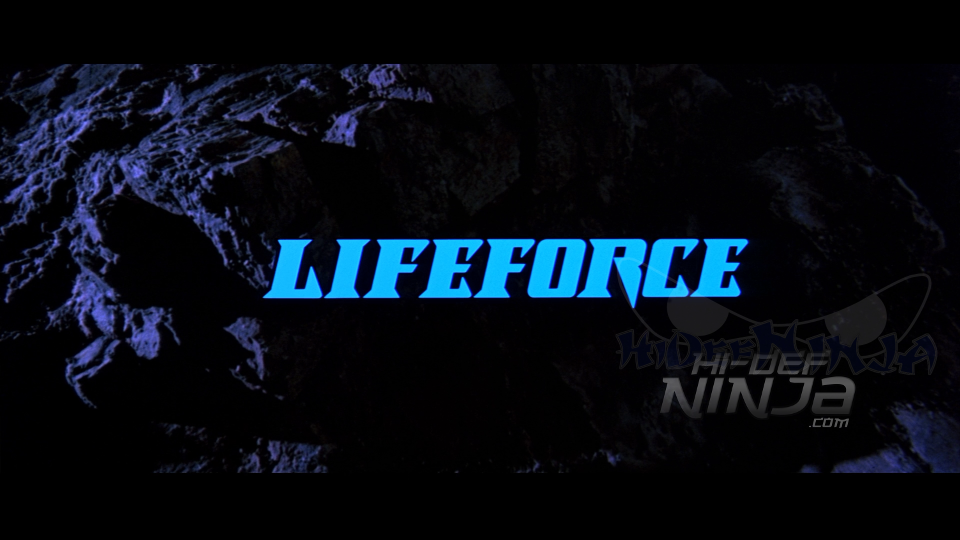 When a space shuttle crew finds a mysterious spacecraft containing three human-looking creatures in a state of suspended animation, they bring them back to Earth for further investigation. It's only then that scientists discover that they are in fact a race of space vampires that feed off people's life-force rather than their blood. So when they escape and run amok in London, the consequences are apocalyptic – and the shuttle crew's only survivor (Steve Railsback) seems to be the only man who can stop them.
Quite an ambitious project for Cannon after backing it with $25 million (and a three picture deal with Tobe Hooper) but sadly making less than half of its budget upon release and contributing towards the collapse of Cannon itself, Tobe Hooper's adaption of 'The Space Vampires' has slowly found its core audience on home video over the years. Certainly the largest scale I've seen for a sci-fi horror movie back in the 80's, Lifeforce is pretty much a rollercoster of a film that despite some questionable direction and plot holes, always manages to entertain. Setting most of the film in London does make a change from the usual USA invasions and makes it stand out from the rest.
Lifeforce is presented on Blu-ray with a BD50 disc that contains a 1080/24p MPEG4-AVC codec that preserves the film's original 2.35:1 aspect ratio. Originally shot on 35mm, Lifeforce was transferred by MGM to high definition from an original IP print and supervised by Tobe Hooper who was also given the opportunity to adjust the film colour timing, Lifeforce has never looked better. From the overly vivid MGM logo that literally jumps out the screen at you, the care and detail taken in transferring it to HD is on display throughout. Lifeforce features a healthy layer of natural grain that locks in the finer detail that was lost on the DVD releases and highlights the film's impressive SFX from the legendary John Dykstra. The colour palette is a bit stronger here thanks to Tobe Hooper's involvement and black levels and shadow detail are nicely adjusted so that the action and chaos during the film's epic finale isn't lost with crushing. There are a few moments where some softness does come into frame but this is inherited from the film's print.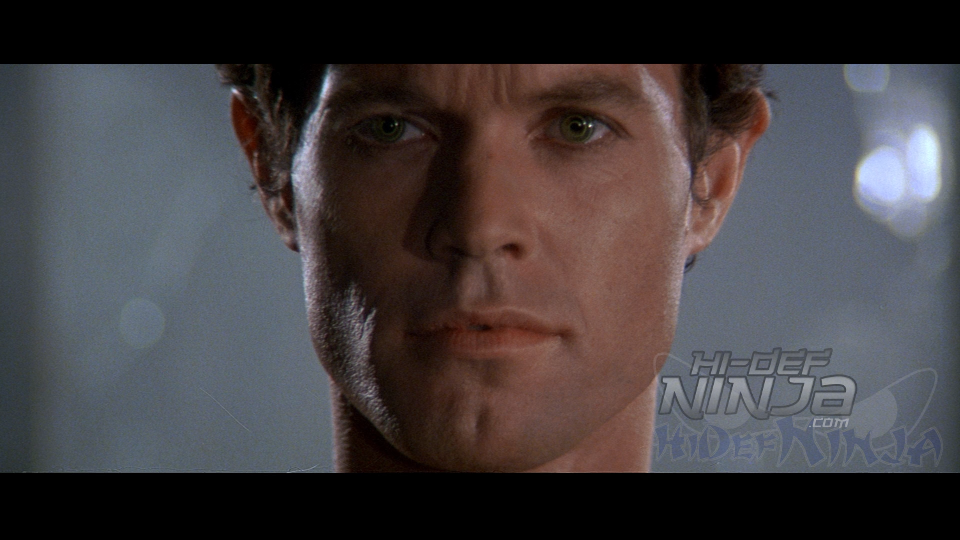 Lifeforce is presented on Blu-ray equipped with two audio mixes. An English DTS-MA 5.1 mix that replicates the film's limited 70mm 6 track audio engagements and a LPCM 2.0 Stereo track that preserves the film's original 35mm audio mix. The DTS-MA 5.1 mix certainly does give the film a bit of muscle where it's needed. The film's opening music and overall rather epic score by Henry Mancini, on the longer international version, is given a lot of depth and bass which certainly adds to the film's rather large scale. The 5.1 mix also adds a few more atmospheric elements like the low rumblings of the shuttle and general background noise which is nicely mixed across the front and rear soundstage. Dialogue is dead centre and filled with clarity and blends in nicely with the surround elements. The LPCM 2.0 stereo track pretty much fill's the front soundstage again with plenty of clarity and natural bass. The only difference I could find was the dialogue is a tad louder and has a bit more depth. Both tracks are recommended and are certainly faithful to their original mixes. The disc also contains English SDH subtitles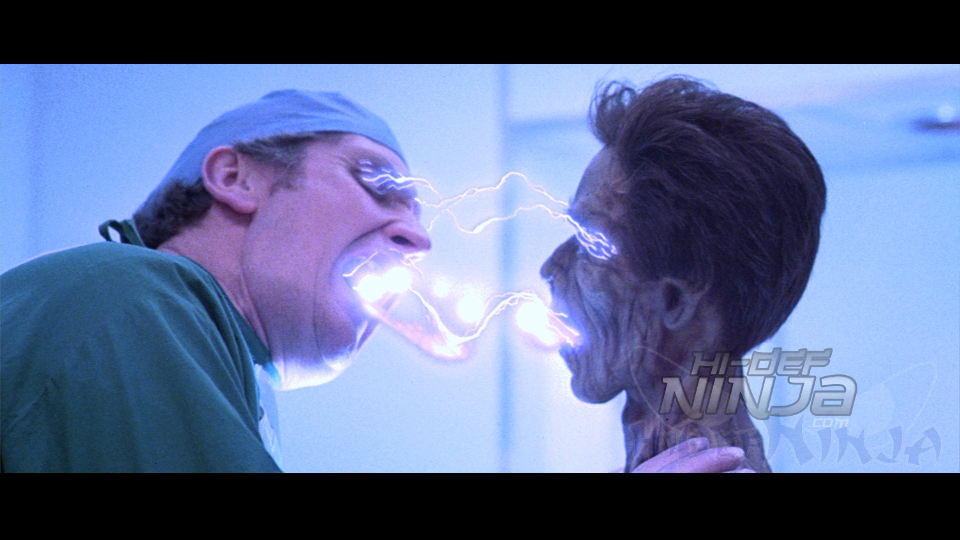 Disc One
Audio Commentaries – The disc carries 3 separate audio commentary's. All of them offer some insight and behind the scenes trivia. Track one is Director Tobe Hooper. Track two is make-up effects designer Nick Haley and the final track is visual effects supervisor Douglas Smith
Isolated Score and effects audio track – The film's score and background audio effects are isolated on the disc and encoded as LPCM 2.0. Listening to it is quite interesting especially when you hear all the little tiny details that go into the overall soundmix
Cannon Fodder : the Making of Lifeforce (1 hour 10 minutes) – Exclusive to this Arrow release is a meaty fact filled documentary looking at the making of Lifeforce featuring in depth interviews with key actors and crew. Presented in 1080/24p with Dolby Digital 2.0 audio
Tobe Hooper Space vampires in London (9 minutes 58 seconds) – A sit down interview with director Tobe Hooper who looks at the novel that the film was based on and translating it to the big screen Presented in 1080/24p with Dolby Digital 2.0 audio
Steve Railsback: Carlsen's Curse (7 minutes 7 seconds) – Steve Railsback looks back at his role in Lifeforce. Presented in 1080/24p with Dolby Digital 2.0 audio
Mathilda May : Dangerous beauty (15 minutes 16 seconds) – Actress Mathilda May looks back at her role in Lifeforce and discusses the excessive nudity that she had to do for the role. Presented in 1080/24p with Dolby Digital 2.0 audio
Tristar Trailer (1 minute 28 seconds) – the films original US trailer. Presented in 1080/24p with Dolby Digital 2.0 audio.
Cannon Trailer (2 minutes 2 seconds) – The films international trailer. Presented in 1080/24p with Dolby Digital 2.0 audio
Disc Two
Lifeforce – US Theatrical Version
Lifeforce was subsequently re-edited and rescored by Cannon against Tobe Hooper's wishes for its US release and shortened to improve the film's pace. There have been a few releases on this cut on laserdisc in the 1980's but only one DVD release of it that was limited to Germany. The cut that has been supplied in this edition has been given the same amount of care and quality that was given to the longer international cut. Picture quality is the same and there are no shifts in quality both audio and visual for the elements that only exist in the shorter US cut. To include this cut in the same package really is a treat for fans of the film and should be checked out. Housed on a separate BD50 disc and presented in 1080/24p and featuring MPEG4-AVC codec that again preserves the film's 2.35:1 aspect ratio. The audio tracks on this version are English DTS-MA 5.1 and LPCM 2.0. As explained above, the materials for this version of the film are struck from the same source as the longer international cut so A/V quality is the same. The disc also carries Isolated Score and effects audio track encoded with LPCM 2.0 audio. Finally rounding things off, Arrow have also supplied English SDH subtitles.
Booklet – The final jewel is this rather impressive package is a colour booklet that includes a article about the making Lifeforce written by Bill Warren and an interview with John Dykstra that was conducted by Callum Waddell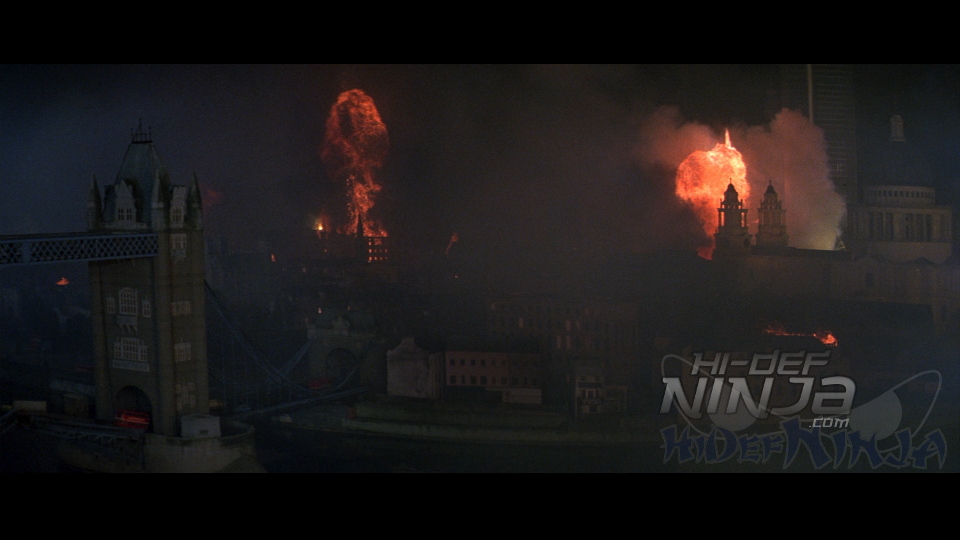 Lifeforce has been a favourite of mine for quite some time now since discovering it on VHS back in the early 1990's. Nothing to do with the excessive female nudity I can assure you. It's a fun rollercoster of a flick that stands out from the rest from this area and has deservedly gained a fanbase over the years. Arrow Video have once again knocked the ball out of the park with this release of Lifeforce. Trumping over the US release with improved specs and a superb UK exclusive feature length documentary, you couldn't ask for anything more.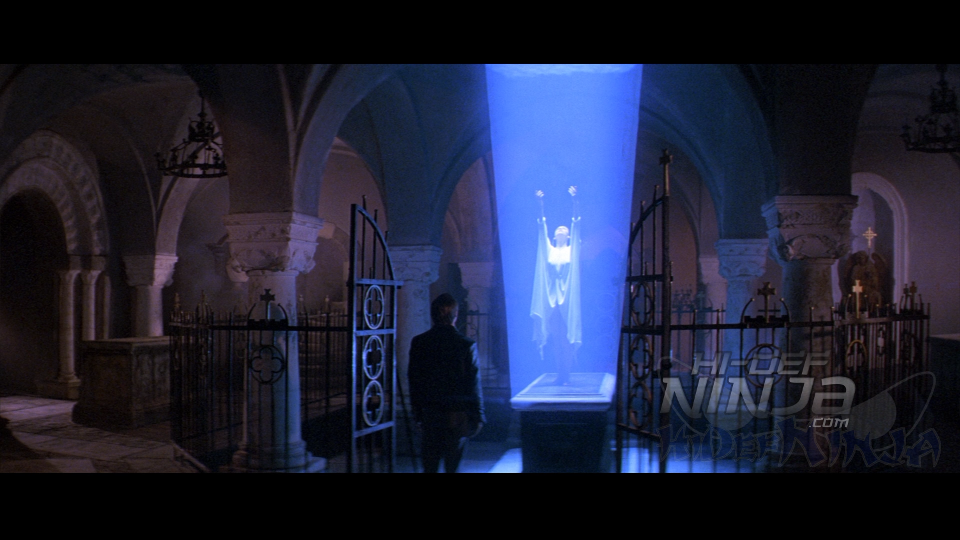 Arrow have released Lifeforce in two editions. A standard double disc aramay edition that features newly commissioned artwork and key theatrical artwork on the reverse side and a limited edition steelbook using again, more theatrical key artwork