Criterion has a list of the February releases. They are Jules and Jim, Blue is the warmest color, The Fantastic Mr. Fox, Foreign Correspondent, King of the Hill, Tess, and Breathless.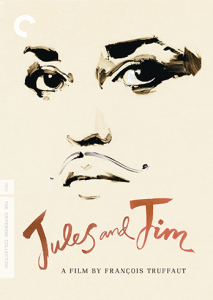 Jules and Jim Release Feb. 4th
New 2K digital restoration, with uncompressed monaural soundtrack on the Blu-ray
Two audio commentaries: one featuring screenwriter Jean Gruault, François Truffaut collaborator Suzanne Schiffman, editor Claudine Bouché, and film scholar Annette Insdorf; the other featuring actor Jeanne Moreau and Truffaut biographer Serge Toubiana
Excerpts from The Key to "Jules and Jim" (1985), a documentary about author Henri-Pierre Roché and the real-life relationships that inspired the novel and film
Interviews with Truffaut, Gruault, and cinematographer Raoul Coutard
Conversation between scholars Robert Stam and Dudley Andrew
Excerpt from a 1965 episode of the French television program Cinéastes de notre temps dedicated to Truffaut
Segment from a 1969 episode of the French television program L'invité du dimanche featuring Truffaut, Moreau, and filmmaker Jean Renoir
Excerpts from Truffaut's first appearance on American television, a 1977 interview with New York Film Festival director Richard Roud
Excerpts from a 1979 American Film Institute seminar given by Truffaut
Audio interview with Truffaut from 1980, conducted by film scholar Claude-Jean Philippe
Trailer
One Blu-ray and two DVDs, with all content available in both formats
PLUS: A booklet featuring an essay by critic John Powers, a 1981 piece by Truffaut on Roché, and script notes by Truffaut
New cover by David Downton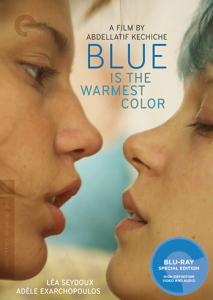 Blue Is the Warmest Color Releases Feb. 11th
New high-definition digital transfer, approved by director Abdellatif Kechiche, with 5.1 surround DTS-HD Master Audio soundtrack on the Blu-ray edition
Trailer and TV spot
New English subtitle translation
PLUS: A booklet featuring an essay by critic B. Ruby Rich
A full special edition treatment of this film will follow at a later date.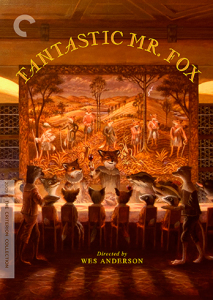 Fantastic Mr. Fox Releases Feb. 18th
DIRECTOR-APPROVED EDITION:
New digital master, approved by director Wes Anderson, with 5.1 surround DTS-HD Master Audio soundtrack on the Blu-ray
Audio commentary featuring Anderson
Storyboard animatics for the entire film
Footage of the actors voicing their characters, puppet construction, stop-motion setups, and the recording of the score
Interviews with cast and crew
Puppet animation tests
Photo gallery of puppets, props, and sets
Animated awards acceptance speeches
Audio recording of author Roald Dahl reading the book on which the film is based
Gallery of Dahl's original manuscripts
Discussion and analysis of the film
Stop-motion Sony robot commercial by Anderson
One Blu-ray and two DVDs, with all content available in both formats
PLUS: A booklet featuring a new essay; a 2002 article on Dahl's Gipsy House by Anderson; White Cape, a comic book used as a prop in the film; and drawings, original paintings, and other ephemera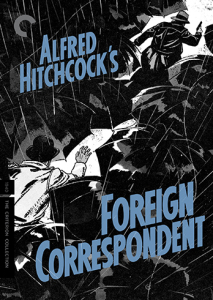 Foreign Correspondent Releases Feb. 18th
New 2K digital restoration, with uncompressed monaural soundtrack on the Blu-ray
New piece on the visual effects in the film with effects expert Craig Barron
Hollywood Propaganda and World War II, a new interview with writer Mark Harris
Interview with director Alfred Hitchcock from a 1972 episode of The Dick Cavett Show
Radio adaptation of the film from 1946, starring Joseph Cotten
Have You Heard? The Story of Wartime Rumors, a 1942 Life magazine "photo-drama" by Hitchcock
Trailer
One Blu-ray and two DVDs, with all content available in both formats
PLUS: A booklet featuring an essay by film scholar James Naremore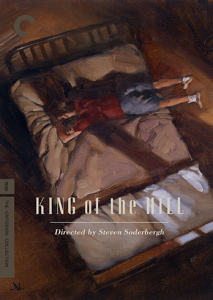 King of the Hill Releases Feb. 25th
DIRECTOR-APPROVED EDITION:
New high-definition digital transfer, supervised and approved by director Steven Soderbergh and supervising sound editor and rerecording mixer Larry Blake, with 5.1 surround DTS-HD Master Audio soundtrack on the Blu-ray
New interviews with Soderbergh and A. E. Hotchner, author of the memoir on which the film is based
Against Tyranny, a new video essay by ::kogonada in which he explores Soderbergh's unique approach to character subjectivity
The Underneath (1995), Soderbergh's follow-up feature to King of the Hill, with an interview with the director
Trailers
One Blu-ray and two DVDs, with all content available in both formats
PLUS: A booklet featuring an essay by critic Peter Tonguette, a 1993 interview with Soderbergh, and an excerpt from Hotchner's 1972 memoir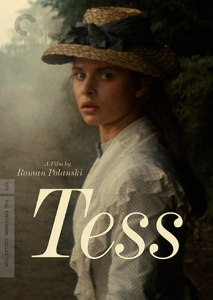 Tess Releases Feb. 25th
DIRECTOR-APPROVED EDITION:
New 4K digital restoration, supervised by director Roman Polanski, with 5.1 surround DTS-HD Master audio soundtrack on the Blu-ray
Once Upon a Time . . . "Tess," a 2006 documentary on the film
Three programs on the making of the film—From Novel to Screen, Filming "Tess," and "Tess": The Experience—featuring interviews with Polanski, actors Nastassja Kinski and Leigh Lawson, producer Claude Berri, costume designer Anthony Powell, composer Philippe Sarde, and others
Interview with Polanski from a 1979 episode of The South Bank Show
Forty-five-minute documentary shot on location for French television during the making of the film
Trailer
One Blu-ray and two DVDs, with all content available in both formats
PLUS: A booklet featuring an essay by critic Colin MacCabe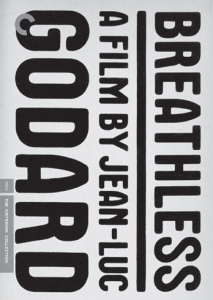 Breathless Releases Feb. 25th
Restored high-definition digital transfer, approved by director of photography Raoul Coutard, with uncompressed monaural soundtrack on the Blu-ray
Archival interviews with director Jean-Luc Godard and actors Jean-Paul Belmondo, Jean Seberg, and Jean-Pierre Melville
Contemporary interviews with Coutard, assistant director Pierre Rissient, and filmmaker D. A. Pennebaker
Two video essays, one on Seberg and one on Breathless as film criticism
Chambre 12, Hôtel de suède, an eighty-minute 1993 documentary about the making of Breathless
Charlotte et son Jules, a 1959 short by Godard starring Belmondo
Trailer
One Blu-ray and two DVDs, with all content available in both formats
PLUS: A booklet featuring an essay by scholar Dudley Andrew, writings by Godard, François Truffaut's original treatment, and Godard's scenario
New cover by Rodrigo Corral