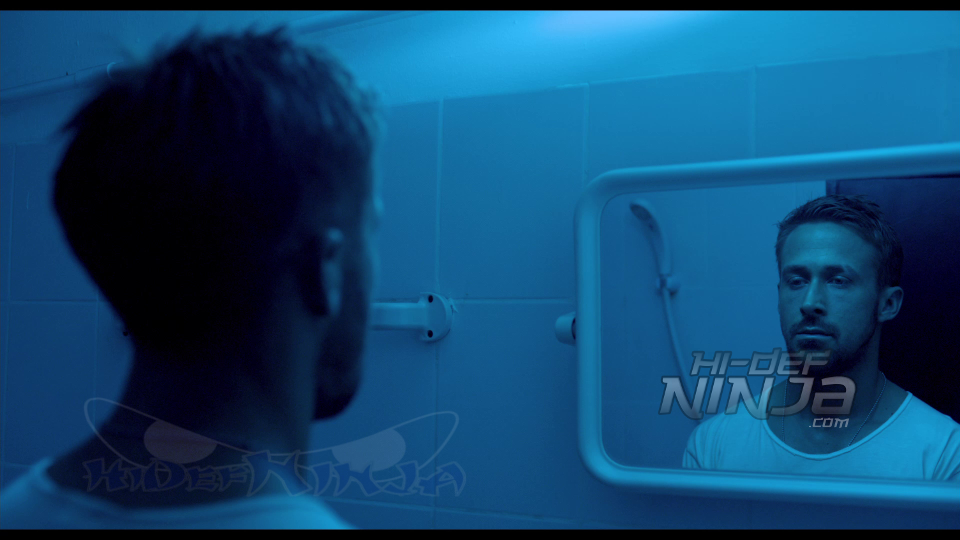 ---
Julian runs a boxing club as a front for a drugs operation. He has everything he could want for and is respected in the criminal underworld though, deep inside, he feels empty. When Julian's brother is murdered, his mother – the head of a powerful criminal organisation – arrives in Bangkok to collect her son's body. Furious with grief, she dispatches Julian to find his killers and 'raise hell'. The stage is set for a bloody journey of betrayal and vengeance towards a final confrontation and the possibility of redemption.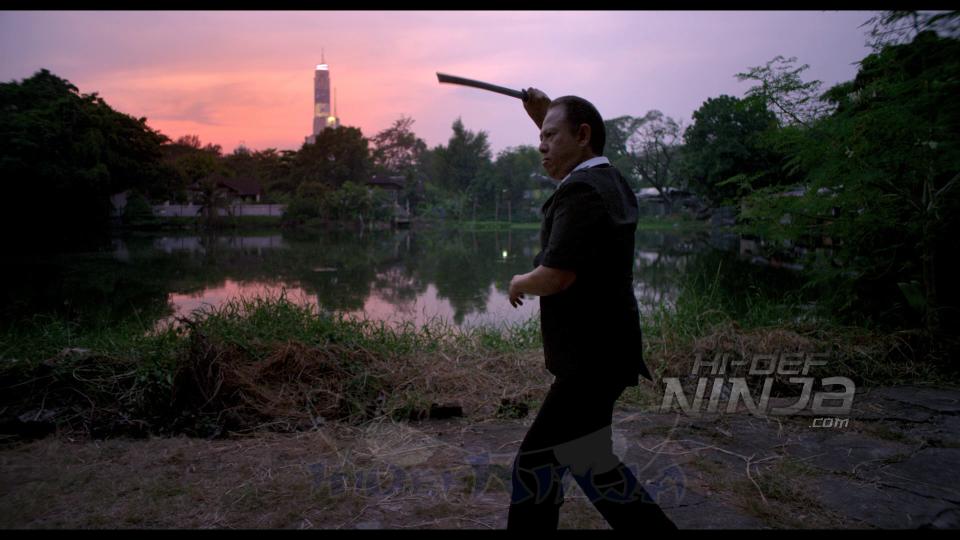 ---
'Only God Forgives' arrives on Blu-Ray in a 1.85:1 1080p AVC video presentation, and it looks superb.
The detail is brilliant, with facial details being really defined and skin tones come across natural. The standout for me though was the settings and places throughout the film; you'll see some of the most intricate wallpaper (yes, wallpaper!) and background scenery you've ever seen showcasing some fantastic detail that really comes through in the presentation, or day time background scenery where Chang is practicing his sword play against the orange/red Bangkok sunset, it looks brilliant.
Visually the film is stunning, and the Blu-Ray showcases this with maximum effect. There's a heavy use of deep reds, blues and blacks all of which look glorious on screen. The neon lights from whether it's an inside setting or out on the streets of Bangkok jump off the screen looking really rich and deep. Colours, whether it's indoor or outdoor, daytime or night time, all look fantastic. Blood is a real deep red that stands out gloriously on screen.
Very little to no grain but a slight image blur on some of the longer panning scenes. The video presentation for 'Only God Forgives' is one of the best I have seen on Blu-Ray this year.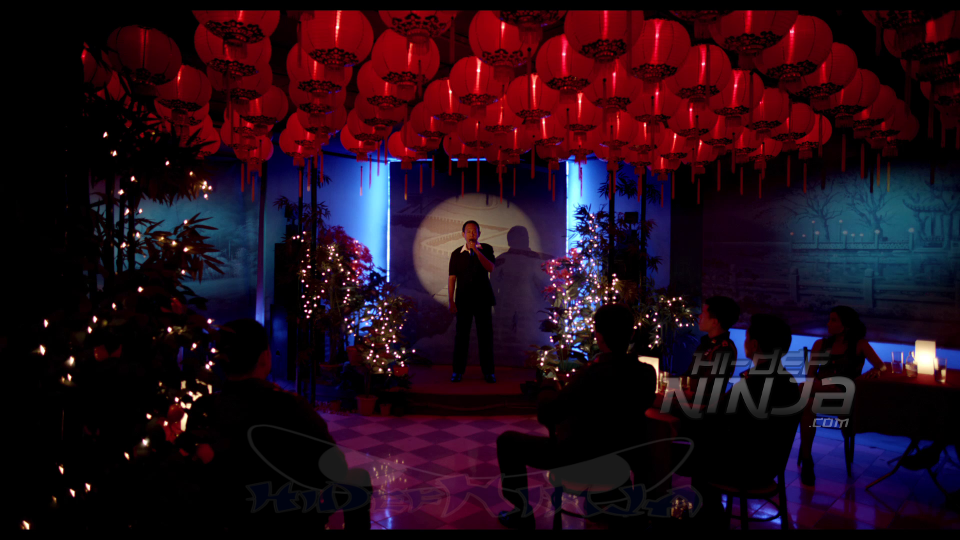 ---
Just the one track on the Blu-Ray, and it's a very good DTS-HD Master Audio 5.1 track.
The surround mix is great, it's a real engaging track. Front and rear speakers really bring you into the film, the rears pick up all the background noise, such as the punching and kicking of punch bags in the boxing gym or the traffic on the streets of Bangkok. Dialogue is delivered naturally with good clarity, but is not lost within what's going on during the movie. LFE kicks in at all the right places; gun shots, fighting and the harrowing drums from the score. A worthy mention also are the sound effects particularly from the climatic fight; the noises sounded extremely real and sent shivers down spine.
Cliff Martinez's score is brilliant, just as it was with his previous effort on 'Drive'. It rarely stops throughout the film, lingering in the background whilst being unnerving one minute but then doing a 180 and becoming soothing the next.
There are automatic burnt in English subtitles for the foreign language speaking parts, and also option English HOH subtitles.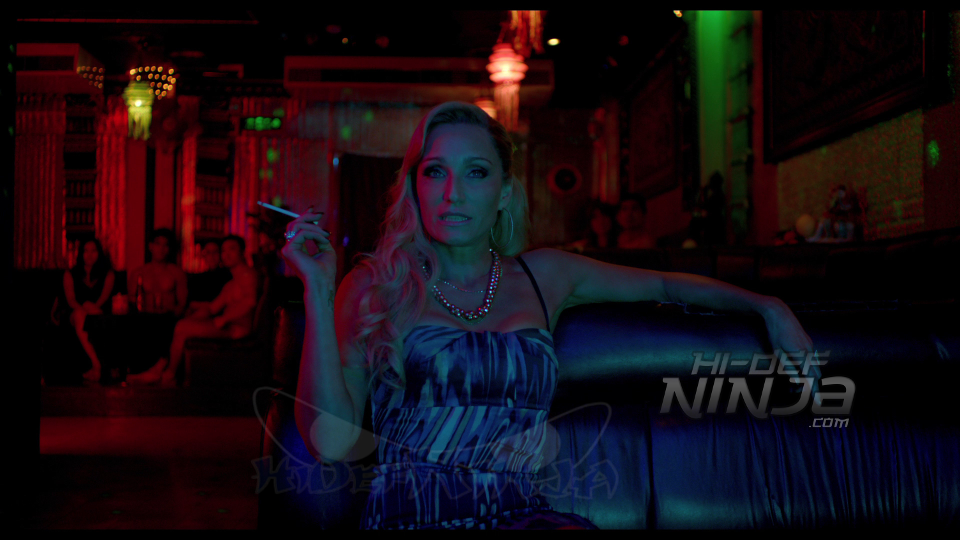 ---
Lionsgate have brought a decent set of extras onto the Blu-Ray of 'Only God Forgives'
* Audio Commentary with Nicolas Winding Refn
* 9 Behind the scenes clips (12 mins, HD)
* Trailers
* Alternative artwork photo gallery
* Fan art photo gallery
* Limited edition 'All City' poster concepts photo gallery
The behind the scenes plays as one segment lasting for just over 12 minutes. It looks at various aspects of the movie, like the making of the shootout scene or how they came to the decision of using the sword used in the film. We also get some small titbits with director Nicolas Winding Refn and Ryan Gosling, and funnily enough Gosling has more words in these 12 minutes than he does in the whole film.
Whist it's not a bad set of extras, there isn't a great deal in the way of interviews with the cast. It would've been nice to have some insight from Ryan Gosling and Kristin Scott Thomas, but for me the thing that I would've liked to have seen the most was a good interview with Vithaya Pansrigarm with his thoughts on the film and his thoughts on playing the role of 'Chang'. Nevertheless, it's still a decent package for fans of the film.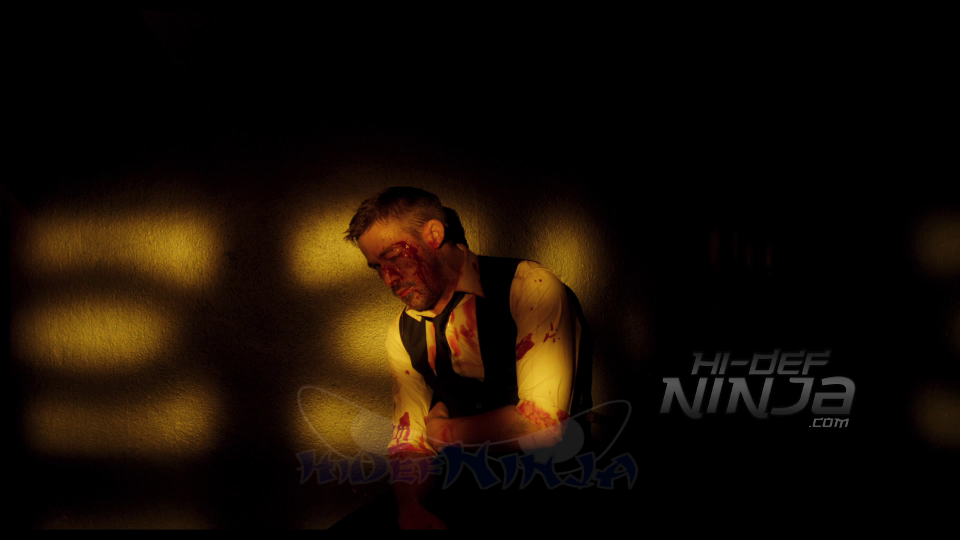 ---
I've never really watched anything with Ryan Gosling in before I sat down and watched 'Drive'. Not knowing too much about it I instantly fell I love with that movie, and was a surprise favourite of mine for 2011. When I heard about 'Only God Forgives' and that Ryan Gosling was re-teaming with director Nicolas Winding Refn I was instantly excited and looking forward to this in hopes it would match or better that of 'Drive'.
Unfortunately, I have to admit that 'Only God Forgives' may be my biggest disappointment of the year. I found the film to be very messy and all over the place, despite strong performances from Ryan Gosling, Kristin Scott Thomas, Vithaya Pansrigarm and the rest of the supporting cast. However, I know somewhere I've missed the point to the movie and is in desperate need of a re-watch, which I will do in the near future. The premise looked and sounded right up my street, I was expecting much more action if I'm being honest and the trailer that was shown depicted a different film to what was shown on screen in my opinion. Visually it's a stunning film, and the same goes for the soundtrack for the movie. It's gloriously violent throughout and when it hits it surprises you, but for me was just lacking something.
Upon thinking about it and having more time to look back, the more sense the film is starting to make for me and perhaps I'm trying to compare it too much to 'Drive', when this is a totally different movie altogether. Is our hero the villain and is the villain our hero? It depends on how you look at it I guess and for you to make up your own mind. As I've stated above, this needs a re-watch very soon to see if my opinion differs, and I think it will.
Now a further point as I've had time to re-watch the film, it's definatly a film that has to be seen multiple times. It's a much much better film second time round. Whilst I still found it to be a bit messy and jumping all over the place, you realise the real star of the film is Vithaya Pansrigarm in the role of 'Chang', the retired police officer restoring justice. My original rating for the movie was 2.5, but I have now changed this to 3.5, and no doubt this will rise again when I've watched it yet again. For me, this certainly wasn't the sequel to 'Drive' that some people said it was, but it's a fantastically well shot and very good film. I would say to people who are going in blind and not having seen any trailers or marketing for the film then you will get more out of it this way than if you have seen the trailers for 'Only God Forgives'.
As for the disc itself, Lionsgate have brought to the table a decent set of extras as well as a fine audio visual presentation. You won't be disappointed with the Blu-Ray.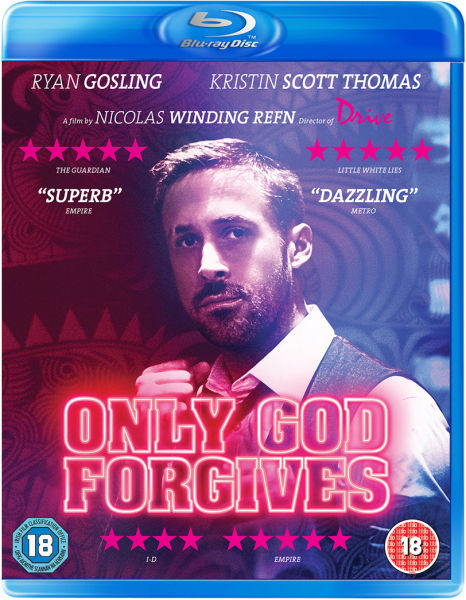 Order your copy from Amazon.co.uk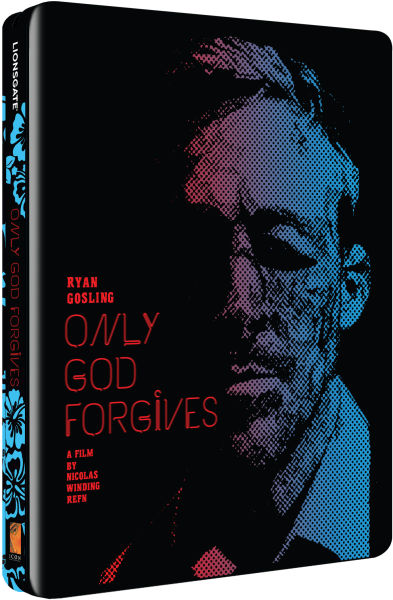 Or order the limited edition Steelbook from Zavvi 
httpvh://www.youtube.com/watch?v=FAgirTtfobk