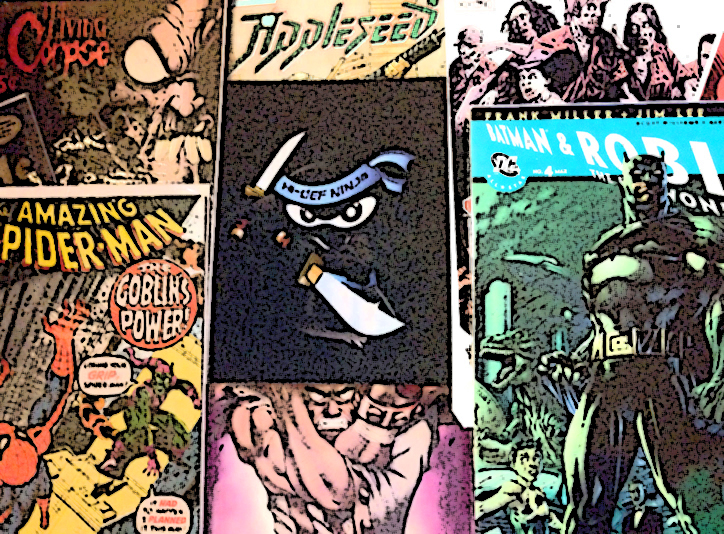 This Week in Comics!
The list includes the different variant covers and Graphic Novels/Trade Paper Backs (TPB), Hardcovers (HC), and Softcovers (SC). Let us know if there is a title we missed, enjoy!
note:
This is a release guide and availability may vary by retailer so check with your local shop for more accurate pricing.
AMIGO COMICS
Westwood Witches #3 (Of 4)
ARCHAIA ENTERTAINMENT
Fraggle Rock Classics Volume 2 TPB
Hopeless Maine Volume 2 Inheritance HC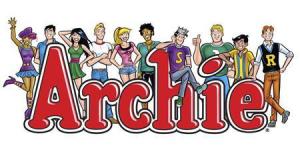 Afterlife With Archie #2
-Francesco Francavilla Regular Cover
-Tim Seeley Bowtie Variant Cover
Archie And Friends Double Double Digest #33
Jugheads Double Digest #197
Mega Man #31
-Movie Poster Variant Cover
-Patrick Spaziante Regular Cover
AVATAR PRESS
Night Of The Living Dead Aftermath #12
-German Erramousepe Gore Cover
-German Erramousepe Wraparound Cover
-Matt Martin Regular Cover
-Matt Martin Terror Incentive Cover
Stitched #17
-Fernando Furukawa Ancient Evil Incentive Cover
-Fernando Furukawa Gore Cover
-Fernando Furukawa Regular Cover
-Fernando Furukawa Wraparound Cover


Critter #16
-Cover A Renato Rei
-Cover B Jenevieve Broomall
Critter Volume 3 TPB
Legend Of Oz The Wicked West #13
-Cover A Alisson Borges
-Cover B Nei Ruffino
Legend Of Oz Wicked West Volume 3 TPB
Serusis #3 (Of 5)
BLUE JUICE COMICS
Accelerators #4 (Of 6)
BLACK LIBRARY
Warhammer Great Betrayal SC
Warhammer Master Of Dragons SC


Simpsons Winter Wingding #8

Adventure Time #22
-Cover A Mike Holmes
-Cover B Scott Maynard
-Cover C Tessa Stone
-Cover D Allen Lau
Bravest Warriors #14
-Cover A Tyson Hesse
-Cover B Michelle Nunnelly
-Cover C Ashley Davis
-Cover D Matt Sheean
Clive Barker's Hellraiser The Dark Watch #10
-Cover A Sami Makkonen
Imagine Agents #1 (Of 4)
-Bachan 2nd Printing Variant Cover
Imagine Agents #2
-Cover A Khary Randolph
-Cover B Felipe Smith
Planet Of The Apes Cataclysm Volume 2 TPB
Regular Show #6
-Cover A Jarrett Williams
-Cover B Dave DeGrand
-Cover C Eleanor Davis
-Cover D Phil Noto
Steed And Mrs Peel Volume 2 The Secret History Of Space TPB
COMIC SHOP NEWS
Comic Shop News #1379


B.P.R.D. Hell On Earth #113
Baltimore Volume 3 A Passing Stranger And Other Stories HC
Berserk Volume 37 TPB
Brain Boy #3
Buzzkill #3 (Of 4)
Conan The Barbarian #22
Dark Horse Presents #30
Fifth Beatle The Brian Epstein Story HC
Fifth Beatle The Brian Epstein Story HC -CE
Fifth Beatle The Brian Epstein Story HC -LE
Kiss Me Satan #3
Last Man Standing Killbook Of A Bounty Hunter HC
Magnus Robot Fighter 4000 A.D. Archives Volume 2 TPB
Oh My Goddess! Volume 45 TPB
So I Survived The Zombie Apocalypse And All I Got Was This Podcast TPB
Star Wars Darth Vader And The Ninth Assassin HC
Star Wars Dawn Of The Jedi Force War #1 (Of 5)
Star Wars Legacy II #1 -#1 for $1 Edition
Star Wars Legacy II Prisoner Of The Floating World TPB
Strain The Fall #5
Violent Cases HC
Dark Horse Collectibles
Game Of Thrones White Walker Bust, $124.99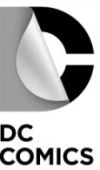 100 Bullets Brother Lono #6 (Of 8)
Animal Man #25
Batman '66 #5
-Dave Johnson Variant Cover
-Michael Allred Regular Cover
Batman And Two-Face #25
-Brian Bolland Variant Cover
-Patrick Gleason & Mick Gray Black & White Variant Cover
-Patrick Gleason & Mick Gray Regular Cover
Batman Beyond Universe #4
Batman Detective Comics Volume 2 Scare Tactics TPB
Batman Detective Comics Volume 3 Emperor Penguin HC
Batwoman #25
-Stephane Roux Black & White Variant Cover
-Stephane Roux Regular Cover
Birds Of Prey #25
Fables #135
Fairest In All The Land HC
Forever Evil Rogues Rebellion #2 (Of 6)
-Declan Shalvey Black & White Variant Cover
-Declan Shalvey Regular Cover
Green Lantern New Guardians #25
-Stephen Segovia Black & White Variant Cover
-Stephen Segovia Regular Cover
Harley Quinn #0
-Amanda Conner Regular Cover
-Stephane Roux Variant Cover
-We Can Be Heroes Blank Variant Cover
He-Man And The Masters Of The Universe #8
Joker Patina Mini Statue
MAD Presents Spy Vs Spy Fight To The Finish TPB
Red Hood And The Outlaws #25
Scooby-Doo Team-Up #1
Supergirl #25
Trinity Of Sin Pandora #5
Vertigo Essentials Fables #1
Wake #5 (Of 10)
-Jae Lee Variant Cover
-Sean Murphy Regular Cover
Wonder Woman #25
-Cliff Chiang Black & White Variant Cover
-Cliff Chiang Regular Cover
Worlds' Finest Volume 2 Hunt And Be Hunted TPB
DC Collectibles
Batman Black And White Batman Statue By Greg Capullo – $79.95
DC Comics Super-Villains Deathstroke Action Figure – $24.95
DC Comics The New 52 Super Heroes Vs Super-Villains Action Figure 7-Pack – $99.95


Battlestar Galactica Starbuck #1 (Of 4)
-Sean Chen Regular Cover
Damsels #8
-Joseph Michael Linsner Green Variant Cover
-Joseph Michael Linsner Purple Variant Cover
-Joseph Michael Linsner Red Variant Cover
Dejah Thoris And The Green Men Of Mars #8 (Of 12)
-Ale Garza Risque Variant Cover
-Carlos Rafael Risque Variant Cover
-Jay Anacleto Red Risque Variant Cover
-Jay Anacleto Regular Cover
-Jay Anacleto Risque Variant Cover
-Jay Anacleto Subscription Variant Cover
Dejah Thoris And The Green Men Of Mars #8 (Of 12)
-Mel Rubi Red Risque Variant Cover
-Mel Rubi Risque Variant Cover
Grimm #7
-Lucio Parrillo Regular Cover
-Photo Subscription Variant Cover
Jennifer Blood #33
-Colton Worley Regular Cover
Jim Butcher's The Dresden Files Ghoul Goblin HC
Pathfinder Special #1
-Carlos Gomez Regular Cover
Red Sonja #1
-Amanda Conner Red Variant Cover
-Colleen Doran Red Variant Cover
Red Sonja #5
-Becky Cloonan Black & White Variant Cover
-Cover A Jenny Frison
-Cover B Becky Cloonan
-Jenny Frison Black & White Variant Cover
-Jenny Frison Red Variant Cover
-Stephanie Buscema Subscription Variant Cover
Shadow #19
-Alex Ross Sketch Variant Cover
-Cover A Alex Ross
-Cover B Jason Shawn Alexander
-Dennis Calero Subscription Variant Cover
-Francesco Francavilla Variant Cover
Shadow Green Hornet Dark Nights #1 (Of 5)
-Alex Ross Variant Cover
-John Cassaday Black & White Variant Cover
Shadow Year One #4 (Of 10)
-Alex Ross Virgin Variant Cover
-Chris Samnee Black & White Variant Cover
Shadow Year One #4 (Of 10)
-Howard Chaykin Black & White Variant Cover
Warlord Of Mars #29
-Cezar Razek Black & White Risque Variant Cover
-Joe Jusko Regular Cover
-Lucio Parrillo Regular Cover
-Lui Antonio Risque Variant Cover
-Wagner Reis Risque Variant Cover
Warlord Of Mars Dejah Thoris #27
-Cezar Razek Black & White Risque Variant Cover
-Walter Geovani Blood Red Risque Variant Cover
FIRST SECOND
Cute Girl Network GN
Tune Volume 2 Still Life GN
FUTURE PUBLISHING
Comic Heroes Magazine #21
GRAPHIX
City Of Light City Of Dark HC
City Of Light City Of Dark SC
HARPER DESIGN
Monster Book Of Manga Volume 6 Gothic TPB
HORRORHOUND
HorrorHound #44
HUMANOIDS PUBLISHING
Fifth Essence Volume 1 The Dreaming Galaxy HC
Ring Of The Seven Worlds HC


Ben 10 #1
-Cover A Gordon Purcell
-Cover RI Eddie Nunez
-Cover SUB Key Animation Art
Ben 10 Classics Volume 1 Ben Here Before TPB
Doctor Who Classics Volume 9 TPB
Doctor Who Prisoners Of Time #12 (Of 12)
-Cover A Francesco Francavilla
-Cover B Dave Sim
-Cover RI Eleven Doctors Photo
Jinnrise #8
-Cover A Andrew Huerta
-Cover RI Carlos Gomez
Magic The Gathering Theros #1
-2nd Printing Variant Cover
Mars Attacks The Human Condition TPB
My Little Pony Friendship Is Magic #13
-Cover A Brenda Hickey
-Cover B Sara Richard
-Cover RI Andy Price
-Cover SUB Blank
Samurai Jack #2
-Cover A Andy Suriano
-Cover RI Riley Rossmo
-Cover SUB Genndy Tartakovsky
Teenage Mutant Ninja Turtles New Animated Adventures #5
-Cover A Dario Brizuela
-Cover RI Mr. Charlie
Transformers Dark Cybertron #1 -Deluxe Edition
-Cover A Phil Jimenez
Transformers More Than Meets The Eye #23 (Dark Cybertron Part 2 Of 12)
-Cover A Casey W. Coller
-Cover RI Phil Jimenez
-Cover SUB E.J. Su
True Blood Volume 2 Tainted Love TPB


Clone #12
Ghosted #4
-2nd Printing Variant Cover
Last Christmas HC
Mice Templar Volume 4.1 Legend HC
Nowhere Men Volume 1 Fates Worse Than Death TPB
Savage Dragon #192
Sex Criminals #3
Sheltered #5
Todd The Ugliest Kid On Earth #7
Velvet #1
-2nd Printing Variant Cover
Voice In The Dark #1
Zero #3
INKLIT
Unforgotten HC
KENZER AND COMPANY
Knights Of The Dinner Table Bundle Of Trouble Volume 42 TPB
LOCUS MAGAZINE
Locus #634 -November 2013
LUCASBOOKS
Star Wars The Death Star Owner's Technical Manual HC
MARRS MEDIA
Rue Morgue Magazine #139

A+X #14
A+X Volume 2 = Amazing TPB
Amazing Spider-Man Epic Collection Cosmic Adventures TPB
Avengers #23
-Daniel Acuna Variant Cover
-Leinil Francis Yu Regular Cover
Avengers A.I. #6
Cable And X-Force #16
Cataclysm The Ultimates #1 (Of 3)
-Gabriel Hardman Variant Cover
-Mukesh Singh Regular Cover
Daredevil #33
Dexter #5 (Of 5)
Fantastic Four #14
Indestructible Hulk #15
-Mike Del Mundo Time Travel Variant Cover
-Mukesh Singh Regular Cover
Longshot Saves The Marvel Universe #2 (Of 4)
-David Nakayama Deadpool Photobomb Variant Cover
Longshot Saves The Marvel Universe #2 (Of 4)
-David Nakayama Regular Cover
Secret Avengers #11
Secret Avengers By Rick Remender Volume 3 TPB
Superior Spider-Man Annual #1
Superior Spider-Man Team-Up #6
Takio 2 HC
Thunderbolts #18
Uncanny X-Force Volume 2 Torn And Frayed TPB
Uncanny X-Men #14
-Christopher Bachalo Regular Cover
-Marvel's Agents Of S.H.I.E.L.D. Variant Cover
Wolverine MAX #13
X-Men #7
X-Men A Skinning Of Souls TPB
X-Men Legacy #20
X-Men Volume 1 Primer TPB
Young Avengers #12
ONI PRESS
Mysterious Strangers #6
Wasteland #50
Snapshots SC
ORION
Asterix Omnibus Volume 8 HC
PANINI PUBLISHING
Doctor Who Magazine #466
PAPERCUTZ
Ariol Volume 3 Happy As A Pig SC
Smurfs Anthology Volume 2 HC
PICTUREBOX
Mysterious Underground Men HC
POP KING
Cadillacs And Dinosaurs Previews Exclusive Limited Edition Animation Portfolio
Tales Of Cryptkeeper Previews Exclusive Limited Edition Animation Portfolio
RACE POINT PUBLISHING
Middle-Earth Envisioned The Hobbit And The Lord Of The Rings On Screen On Stage And Beyond HC
RANDOM HOUSE
Disney Fairy Tale Golden Book Bundle
REBELLION
Judge Dredd Complete Case Files Volume 21 TPB
Judge Dredd Megazine #341
RED 5 COMICS
Atomic Robo Real Science Adventures #12
Atomic Robo And The Savage Sword Of Dr Dinosaur #3 (Of 5)
RUNNING PRESS
Star Trek Light-Up Starship Enterprise Kit SC
SCHOLASTIC
Star Wars A Very Vader Valentine's Day SC
TITAN PUBLISHING
A1 Annual Volume 1 TPB (Regular Edition
Assassin's Creed Hawk Volume 1 TPB
Death Sentence #1 (Of 6)
-Michael Dowling 2nd Printing Variant Cover
Grimm Aunt Marie's Book Of Lore SC
Marada The She-Wolf HC
Max Payne 3 The Complete Series HC
TOP SHELF PRODUCTIONS
Life Begins At Incorporation TPB
Scene But Not Heard HC
TWOMORROWS PUBLISHING
Back Issue #69
Draw #26
UNDERWOOD BOOKS
Spectrum Volume 20 HC
Spectrum Volume 20 TPB

Bloodshot And H.A.R.D. Corps #16
-ChrisCross Variant Cover
-Patrick Zircher Regular Cover
Eternal Warrior #3
-J.G. Jones Regular Cover
-Riley Rossmo Variant Cover
Harbinger #18
-Andrew Robinson Variant Cover
X-O Manowar #19
-Bart Sears Variant Cover
-Clayton Crain Regular Cover
-Miguel Sepulveda Pullbox Variant Cover
VERTICAL
From The New World Volume 1 TPB
VIZ MEDIA
Dogs Volume 8 TPB
Sunny Volume 2 HC
Apparitions Ghosts Of Old Edo SC
VOYAGEUR PRESS
Art Of Metal Five Decades Of Heavy Metal Covers And More HC


Grimm Fairy Tales Presents Wonderland #17
-Cover A Richard Ortiz
-Cover B Pasquale Qualano
-Cover C Nei Ruffino