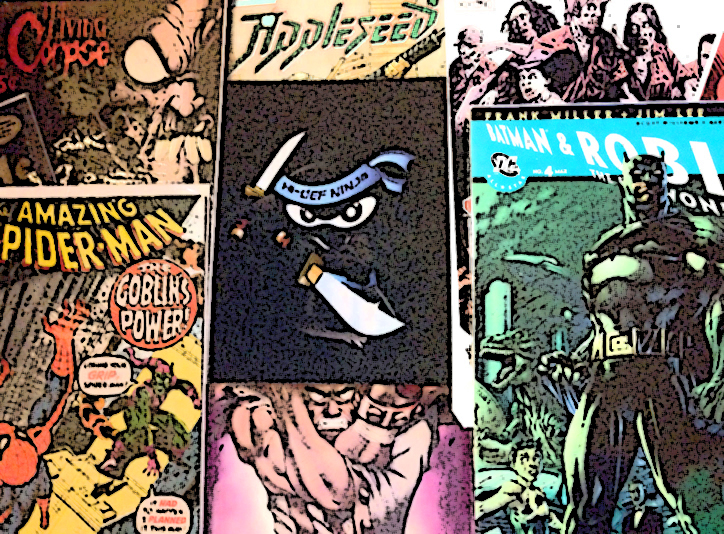 This Week in Comics!
The list icludes the regular releases, different variant covers, Graphic Novels, Trade Paper Backs, Hardcovers, and Softcovers. Let us know if there is a title we missed, enjoy!
note:
This is a release guide and availability may vary by retailer so check with your local shop for more accurate pricing.
Legend:
GN – Graphic Novel
HC – Hard Cover
SC – Soft Cover
TPB – Trade Paper
ABSTRACT STUDIOS
Rachel Rising #22
ADVENTURIST CORP
Roll Hard GN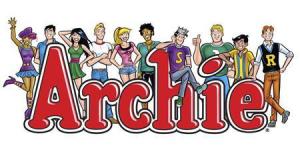 Afterlife With Archie #2
-Francesco Francavilla 2nd Printing Variant Cover
Betty And Veronica Double Digest #219
Betty And Veronica Friends Double Double Digest #237
Sonic Universe #59
-T. Rex Shadow Variant Cover
-Tracy Yardley Regular Cover
World Of Archie Double Digest #35
ASPEN COMICS
All New Soulfire #2 (Of 8)
-Cover A V. Kenneth Marion
-Cover B Joe Benitez
-Cover C J. Scott Campbell
Executive Assistant Assassins #17
-Cover A Jordan Gunderson
-Cover B Tina Valentino
-Cover C Mirka Andolfo
ATTABOY'S YUMFACTORY
Hi-Fructose Magazine Quarterly #30


Shahrazad #1
-Mike Krome & Nei Ruffino 2nd Printing Variant Cover

Adventure Time Annual #1
-Meredith McClaren Phoenix Comicon Variant Cover
Garfield #21
-Cover A Gary Barker
Hawken Melee #3 (Of 5)
-Cover A Bagus Hutomo
Imagine Agents #2 (Of 4)
-Bachan 2nd Printing Variant Cover
Revelations #1 (Of 6)
-Cover A Humberto Ramos
BROADSWORD COMICS
Tarot Witch Of The Black Rose #83
-Deluxe Edition
CANTON STREET PRESS
Canteen Kate By Matt Baker HC
CINEBOOK
Antares Volume 4 Episode 4 TPB
Crusade Volume 3 The Master Of Machines GN
Lady S. Volume 2 Latitude 59 Degrees North GN
Largo Winch Volume 10 The Law Of The Dollar GN
Largo Winch Volume 11 The Three Eyes Of The Guardians GN
Lucky Luke Volume 41 The Daily Star TPB
Siobhan Volume 1 Lament Of The Lost Moors GN
Thorgal Volume 14 Giants GN
COMIC SHOP NEWS
Comic Shop News #1385


Bad Blood #1 (Of 5)
Baltimore Chapel Of Bones #1 (Of 2)
Captain Midnight #1
-#1 For $1 Edition
Catalyst Comix #7 (Of 9)
Conan The Barbarian #1
-#1 For $1 Edition
Grindhouse Doors Open At Midnight #4 (Of 8)
Juice Squeezers #1 (Of 4)
Michael Avon Oeming's The Victories #8
Occultist #4 (Of 5)
Pariah Volume 1 TPB
Powers Figure Set Full Case With Signed Chase Set
Star Wars #0 (Of 8)
-Lucas Draft
Star Wars Omnibus Dark Times Volume 1 TPB
Terminator Salvation The Final Battle #2 (Of 12)
True Lives Of The Fabulous Killjoys #6 (Of 6)
-Becky Cloonan Regular Cover
-Gabriel Ba Variant Cover
X #1
-#1 For $1 Edition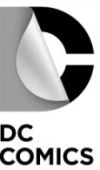 Adventures Of Superman #8
All-Star Western #26
Aquaman #26
-Paul Pelletier & Sean Parsons Regular Cover
-Paul Pelletier & Sean Parsons Variant Cover
Batman Arkham Unhinged Volume 2 TPB
Batman Arkham Unhinged Volume 3 HC
Batman Judge Dredd Collection TPB
Batman The Dark Knight #26
-Chris Burnham Black & White Variant Cover
-Chris Burnham Regular Cover
Batwoman #26
-J.H. Williams III Black & White Variant Cover
-J.H. Williams III Regular Cover
Beware The Batman #3
Catwoman #26
Damian Son Of Batman #3
-Andy Kubert Black & White Variant Cover
-Andy Kubert Regular Cover
-Patrick Gleason Variant Cover
Dead Boy Detectives #1
-Cliff Chiang Variant Cover
AMark Buckingham Regular Cover
Fables #136
Flash #26
-Brett Booth & Norm Rapmund Black & White Variant Cover
-Brett Booth & Norm Rapmund Regular Cover
Forever Evil A.R.G.U.S. #3 (Of 6)
-Mikel Janin Black & White Variant Cover
-Mikel Janin Regular Cover
Green Team Teen Trillionaires #7
Hellblazer Volume 7 Tainted Love TPB
He-Man And The Masters Of The Universe #9
Injustice Gods Among Us #12
-Final Issue:DC Collectibles Photo Variant Cover
-Final Issue:Mico Suayan Regular Cover
Justice League Dark #26
-Mikel Janin Black & White Variant Cover
-Mikel Janin Regular Cover
Larfleeze #6
MAD Magazine #525
Red Lanterns #26
-Alessandro Vitti Black & White Variant Cover
-Alessandro Vitti Regular Cover
Superboy Volume 3 Lost TPB
Superman #26
-Ken Lashley Black & White Variant Cover
-Ken Lashley Regular Cover
Superman The Man Of Steel Volume 8 TPB
Superman Unchained #5
-Ardian Syaf & Guillermo Ortego 75th Anniversary The New 52 Variant Cover
Superman Unchained #5
-Barry Kitson 75th Anniversary Bronze Age Variant Cover
-Cameron Stewart 75th Anniversary Modern Age Variant Cover
-Francis Manapul 75th Anniversary 1930s Variant Cover
-Jim Lee & Scott Williams Black & White Variant Cover
-Jim Lee & Scott Williams Combo Pack Cover
-Jim Lee & Scott Williams Regular Cover
Superman Unchained #5
-Joe Jusko & Dave Johnson 75th Anniversary Golden Age Variant Cover
-Jose Luis Garcia-Lopez 75th Anniversary Silver Age Variant Cover
-Kerry Gammill 75th Anniversary Superman Reborn Variant Cover
-Shane Davis & Michelle Delecki 75th Anniversary Doomsday Villains Variant Cover
Talon #14
Teen Titans #26
-Brett Booth & Norm Rapmund Black & White Variant Cover
-Brett Booth & Norm Rapmund Regular Cover
Tom Strong And The Planet Of Peril #6 (Of 6)
Vertigo Essentials American Vampire #1
DESIGN STUDIO PRESS
How To Draw SC
DEVILS DUE ENTERTAINMENT
Mercy Sparx #3
-Cover A Matt Merhoff
-Cover B Elizabeth Torque
DIAMOND PUBLICATIONS
Game Trade Magazine #167
Previews #304
-January 2014


Dejah Thoris And The Green Men Of Mars #7 (Of 12)
-Jay Anacleto Risque Variant Cover
-Milton Estevam Red Risque Variant Cover
Jennifer Blood #34
-Colton Worley Regular Cover
Legenderry A Steampunk Adventure #1 (Of 7)
-Blank Authentix Cover
-Joe Benitez Black & White Variant Cover
-Joe Benitez Regular Cover
-Johnny Desjardins Alternate Color Variant Cover
-Johnny Desjardins Red Sonja Concept Art Variant Cover
-Johnny Desjardins Steampunk Sketch Variant Cover
-Johnny Desjardins Travelogue Variant Cover
-Johnny Desjardins Vampirella Concept Art Variant Cover
-Sergio Fernandez Davila Rage Vampirella Variant Cover
L'il Ernie #1
-Agnes Garbowska Subscription Variant Cover
-Art Baltazar Regular Cover
Miss Fury #1
-Jack Herbert Midtown Variant Cover
Shadow Green Hornet Dark Nights #4 (Of 5)
-John Cassaday Black & White Variant Cover
Shadow Year One #6 (Of 10)
-Alex Ross Virgin Variant Cover
-Chris Samnee Black & White Variant Cover
-Matt Wagner Black & White Variant Cover
Twilight Zone #1
-Francesco Francavilla Black & White Variant Cover
-Francesco Francavilla Gold Signature Edition Virgin Variant Cover
-Francesco Francavilla Regular Cover
-Francesco Francavilla Silver Signature Edition Virgin Variant Cover
-Francesco Francavilla Virgin Variant Cover
-Iconic Black & White Logo Variant Cover
-J. Michael Straczynski Gold Signature Edition
-J. Michael Straczynski Signed Edition
-J. Michael Straczynski Silver Signature Edition
Vampirella Southern Gothic #3 (Of 5)
-Johnny Desjardins Black & White Variant Cover)(not verified by Diamond
-Johnny Desjardins Red Variant Cover
-Johnny Desjardins Black & White Variant Cover
-Johnny Desjardins Red Variant Cover
-Johnny Desjardins Regular Cover
-Photo Subscription Variant Cover
Warlord Of Mars Dejah Thoris #30
-Milton Estevam Black & White Risque Variant Cover
Warlord Of Mars Dejah Thoris #31
-Mel Rubi Black & White Risque Variant Cover
EAGLEMOSS PUBLICATIONS
DC Batman Automobilia Figurine Collection Magazine #22
-Batman #164 Batmobile
DC Chess Figurine Collection Magazine Special #3
-Superman & Lex Luthor Variant Kings
Marvel Fact Files Special #1
-Thor
FANTAGRAPHICS BOOKS,
Celebrated Summer GN
GINGKO PRESS
CG Galaxy Top Chinese CG Artists And Their Works Volume 2 SC
HEAVY METAL MAGAZINE
Heavy Metal #266
HUMANOIDS PUBLISHING
District 14 Season 2 HC
Fifth Essence Volume 2 Planet DiFool HC


Deadworld Restoration #2 (Of 4)
-Cover A Sami Makkonen
-Cover SUB Sami Makkonen
Doctor Who Prisoners Of Time The Complete Series HC
Doctor Who Series 3 Volume 4 Dead Man's Hand TPB
G.I. JOE #12
-Cover A Steve Kurth
-Cover RI Freddie Williams III
Judge Dredd Classics #7
-Cover A Jim Fern
Judge Dredd Volume 3 TPB
My Little Pony Digest-Size Volume 2 TPB
My Little Pony Friendship Is Magic Volume 3 TPB
Samurai Jack #1 (Of 5)
-2nd Printing Variant Cover
Sinister Dexter #2 (Of 7)
-Cover A Antonio Fuso
Sinister Dexter #2 (Of 7)
-Cover SUB Andy Clarke
Star Trek The Next Generation Doctor Who Assimilation2 #8 (Of 8)
-Gordon Purcell Remarked Edition
Star Trek Volume 1 Where No Man Has Gone Before HC
-Black Label Edition
T.H.U.N.D.E.R. Agents #5
-Cover A Roger Robinson
-Cover SUB Andrew Currie
Teenage Mutant Ninja Turtles Animated Volume 3 Showdown TPB
Teenage Mutant Ninja Turtles The Ultimate Collection Volume 3 HC
-Red Label Edition
Transformers Regeneration One Volume 3 TPB
Walter Simonson's The Mighty Thor Artist's Edition HC


Artifacts #33
Black Science #1
-2nd Printing Variant Cover
Clone #13
Jupiter's Legacy #1
-J. Scott Campbell Midtown Variant Cover
Manhattan Projects #17
Rocket Girl #3
Sin Boldly
Todd The Ugliest Kid On Earth #8
KENZER AND COMPANY
Knights Of The Dinner Table #204
KNOCKABOUT COMICS
Best Of Wonder Wart-Hog TPB

Avengers A.I. Volume 1 Human After All TPB
Avengers West Coast Avengers Sins Of The Past TPB
Deadpool By Joe Kelly Omnibus HC
-Ed McGuinness Book Market Cover
Ed McGuinness Direct Market Variant Cover
Guardians Of The Galaxy #10
Iron Man Extremis MMPB
Marvel Previews #125
New Avengers #13.INH
-Mike Deodato Variant Cover
-Simone Bianchi Regular Cover
New Avengers Volume 2 Infinity HC
-Premiere Edition
Savage Wolverine #13
Superior Foes Of Spider-Man #7
MOONSTONE
Honey West And T.H.E. Cat #2 (Of 2)
Lone Ranger Chronicles HC
NBM
Fairy Tales Of Oscar Wilde Volume 3 The Birthday Of The Infanta HC
NORTHWEST PRESS
QU33R GN
PANINI PUBLISHING
Doctor Who The Chains Of Olympus TPB
Doctor Who The Hunter Of The Burning Stone TPB
PS ARTBOOKS
ACG Collected Works Out Of The Night Volume 3 HC
Harvey Horrors Collected Works Black Cat Mystery Volume 3 HC
Roy Thomas Presents Briefer's Frankenstein Slipcase Edition Volume 1 1945-1946 HC
Roy Thomas Presents Planet Comics Slipcase Edition Volume 2 HC
Roy Thomas Presents Planet Comics Volume 2 HC
RED 5 COMICS
Atomic Robo And The Savage Sword Of Dr Dinosaur #4 (Of 5)
ROOTED CHRONICLES
Samson The Nazirite GN
SCREEM
Screem #27
SEVEN STORIES PRESS
Crimson Empire Circumstances To Serve A Noble Volume 3 GN
Graphic Canon Volumes 1-3 Trade Paperback Box Set
TH3RD WORLD STUDIOS
Pack TPB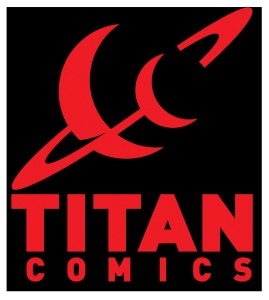 Death Sentence #4 (Of 6)
Walking Dead The Official Magazine #1
-Charlie Adlard Rick Grimes Midtown Variant Cover
-Charlie Adlard Michonne Midtown Variant Cover
TWOMORROWS PUBLISHING
Minifigure Customization Volume 2 Why Live In The Box SC

Shadowman Volume 3 Deadside Blues TPB
X-O Manowar Volume 4 Homecoming TPB


Art Of Zenescope Volume 1 Limited Edition HC
Grimm Fairy Tales #92
-Cover A Renato Rei
-Cover B Marat Mychaels
-Cover C Pasquale Qualano
Grimm Fairy Tales Presents Oz #5 (Of 6)
-Cover A Ken Lashley
-Cover B Alfredo Reyes
-Cover C Nei Ruffino
-Cover D Ale Garza
Grimm Fairy Tales Presents Quest #2 (Of 5)
-Cover A Jamie Tyndall
-Cover B Alfredo Reyes
-Cover C Emilio Laiso