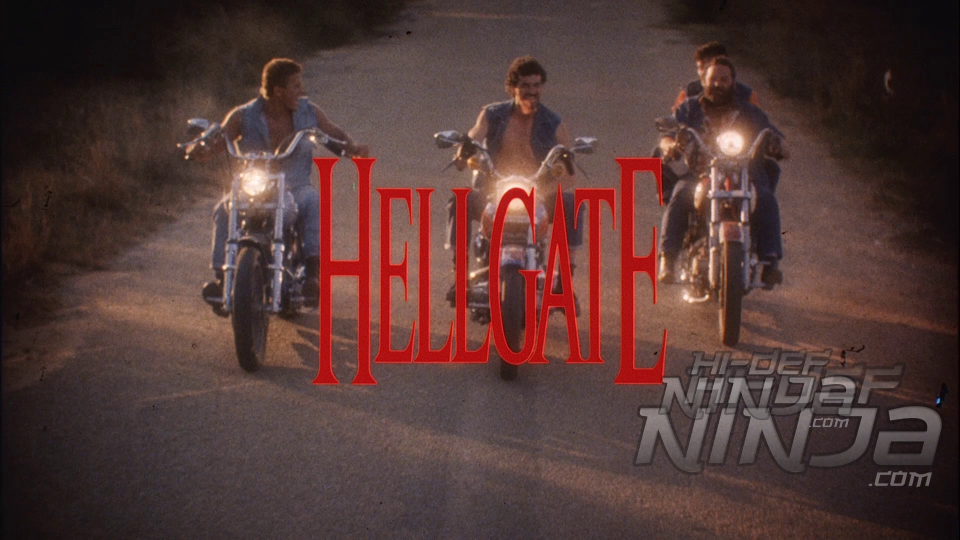 Legends abound of 'The Hellgate Hitchhiker'. So the story goes, a beautiful young woman was once brutally defiled and murdered by a biker gang. Now, returned from the dead, she wanders the roadside luring unsuspecting motorists to their doom…
Refusing to heed the warnings of locals, a group of college friends set out on a cross-country road trip looking for fun and frolics. But they get much more than they bargained for when they wind up in the abandoned mining town of Hellgate and hemmed in by hordes of the undead!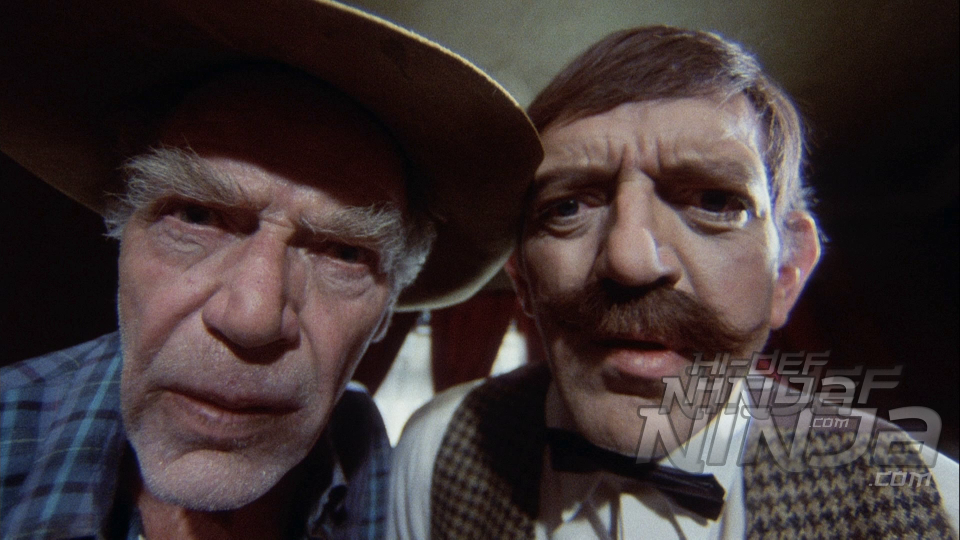 "Hellgate" is presented in 1.78:1 with a new 1080p AVC high definition transfer, courtesy of Lakeshore Entertainment.
The picture at times does seem quite soft, but that's not to say that the transfer isn't good. It is, especially for this low budget horror flick, some would say probably too good for what it deserves to be. Details all round are very good, from facial and hair lines, clothing details and the sets from the movie. Whilst it's not as sharp as more recent movies, the detail is there and it does look very good, the nipples protruding through Abigail Wolcott's night dress never looked so good! Lighting is good all round both interior and exterior with darker scenes are also good, with decent black levels that keep all detail intact with little to no crushing and hardly producing any noise. There's grain-o-plenty here too for the grain fans out there, showing that very little to no DNR has been used in the remastering process, also keeping scratches and score intact on the print. This only adds to this little horror B-Movie's charm.
Needless to say, this is the best "Hellgate" has ever looked, a fine transfer in my opinion.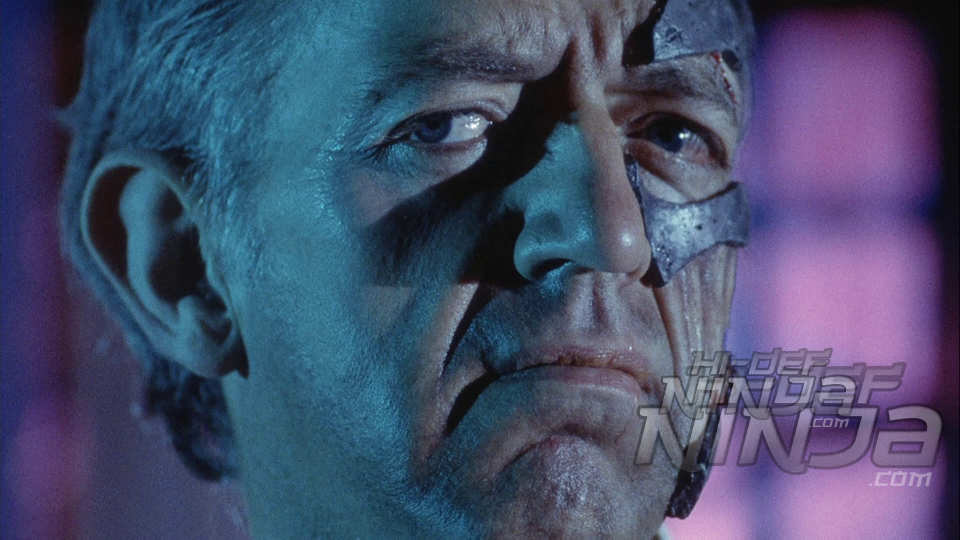 Just the one audio track on this Blu-ray release from Arrow, and it's an English LPCM 2.0 stereo track.
For the whole, the track is actually very good. Dialogue is delivered with good clarity and is never lost within the mix. The sound effects from wind, engine rumbling and revving from various cars and motorcycles, the laser from the crystal and more are put into the mix well with a good balance and can be heard clearly also. The score can also be heard lingering in the background, and does tend to add tension when needed throughout the film. Because of the 2.0 track there is no LFE, and this is something I feel the movie could've benefited from to just add that extra 'oomph' when needed.
I was pleased to see that Arrow decided to stick with the original audio and not include a 5.1 track as I've posted before this doesn't always work and nine times out of ten I always revert back to the original audio.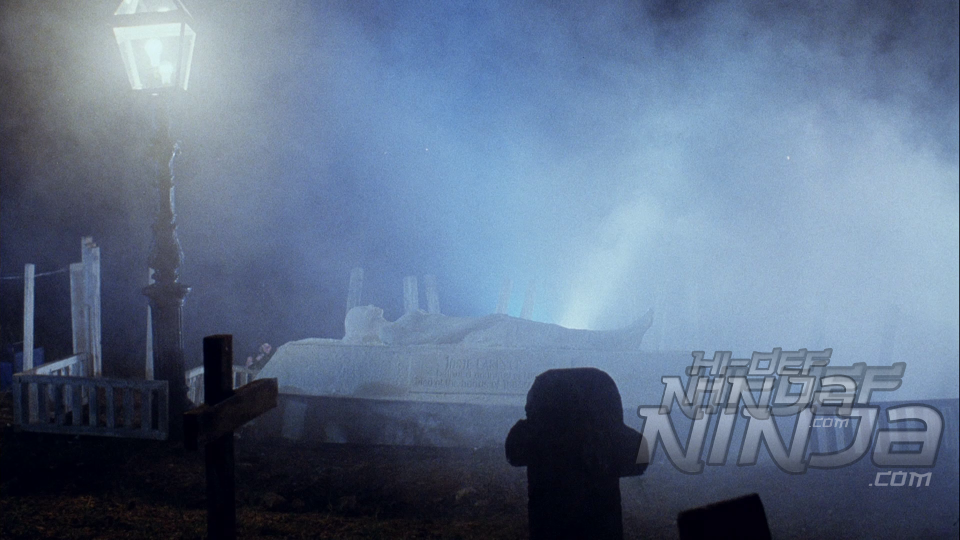 Arrow have released "Hellgate" onto Blu-ray with the following special features –
* This release is limited to 1000 copies only
* Road to Perdition, B-Movie Style: An extensive interview with "Hellgate" director William A. Levey (HD, 35mins)
* Alien Invasion, Blaxploitation and Ghost-Busting Mayhem: Scholar, Filmmaker and fan Howard S. Berger reflects on the intriguing film career of William A. Levey (HD, 12 mins)
* Video Nasty: Kenneth Hall, writer of the Puppet Master series, speaks about the direct-to-video horror boom that allowed "Hellgate" to become a classic of the cassette rental era (HD, 8 mins)
* Reversible sleeve featuring original and newly commissioned artwork by Graham Humphreys
* Collector's booklet featuring writing on the film by Lee Gambin, illustrated with original artwork and stills
* A DVD of the film is also included alongside the Blu-ray disc
As usual Arrow have given this title the usual superb "Arrow treatment". Whilst the list of extras aren't extensive in quantity, the quality of them more than makes up for it providing some good insight to not only the movie and it's director, but also how the direct-to-video horror market made this the film it is today. A fine selection of extras to compliment the movie.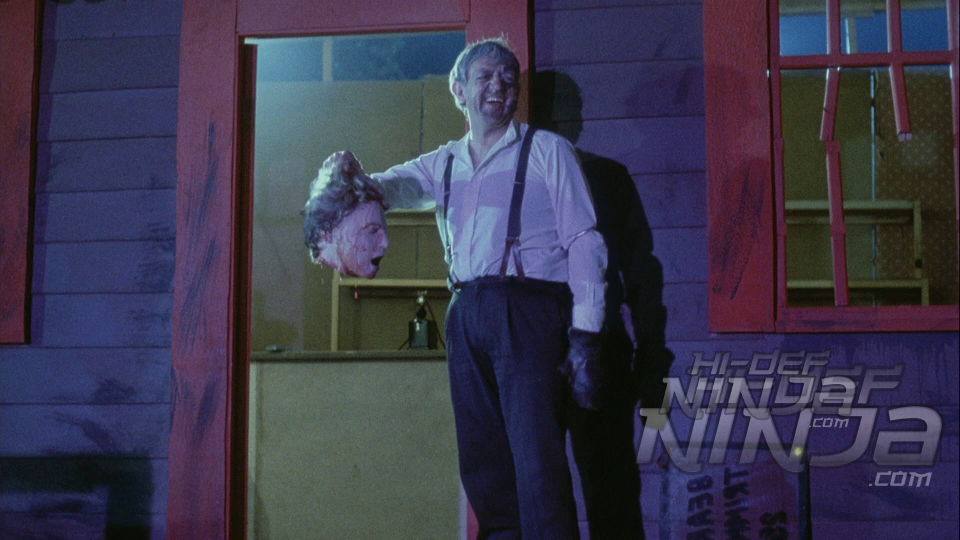 Up until I received the press release from Arrow, I had never heard of "Hellgate" before. Reading up a little on the movie this was one I instantly wanted to watch, so having his land on my door mat was a great surprise.
I think the best way I can describe my thoughts on the film is to quote what Howard S Berger says in the featurette "Alien Invasion, Blaxploitation and Ghost-Busting Mayhem", and that "Hellgate" is one of those films you wish you would've seen as a kid to remember the crazy moments from it when they would suddenly just pop into your head. I get this a lot from the older horror movies that I remember watching on VHS from years ago, for example the huge flying monster at the carnival from "Ghoulies 2", that's one that has always stuck with me and I'm pleased to say I think "Hellgate" is going to be another one of these for years to come.
Anyone expecting an Oscar winning type film then of course why are you even considering watching this? If, however, you want a fun and crazy horror movie then you're in for a treat. The cast look as if they're just having a laugh half of the time and enjoy some good banter, especially between the males of the cast, the 'hero' from the film even has 'HERO' as his number plate on the car (that should give you an indication on the type of film you're sitting down to watch), there's lots of naked women shots throughout and lots of blood….even a head being chopped off by a store sign with some very bad make-up FX, made even better being shown in slow-motion! "Hellgate" is an enjoyable, crazy horror movie that has now been released onto Blu-ray, and it's one that I would recommend to all horror fans and Arrow collectors alike!
Arrow have done a fine job with this Blu-ray, with a very good video transfer and a strong audio track alongside some good extra material. This definatly comes recommended, and with it only being limited to 1000 pieces, don't miss out on your chance to own "Hellgate" on Blu-ray.
httpvh://www.youtube.com/watch?v=oA_kHmPZs2o
Purchase your copy from Arrow or Amazon.co.uk