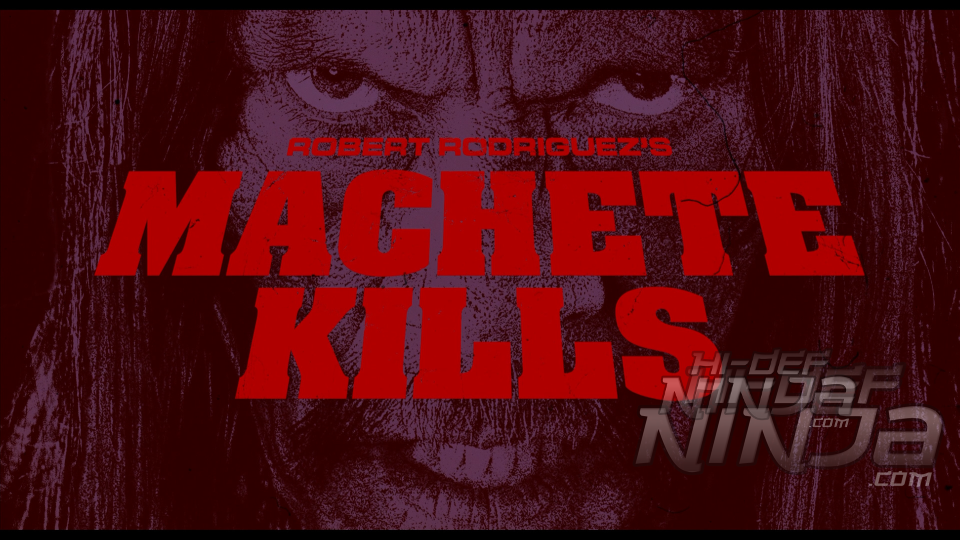 In this sequel to Machete, Danny Trejo returns as ex-Federal agent Machete, who is recruited by the President of the United States (introducing Carlos Estevez) for a mission which would be impossible for any mortal man – he must take down a madman revolutionary and an eccentric billionaire arms dealer (Mel Gibson) who has hatched a plan to spread war and anarchy across the planet.
With any film with the 'Grindhouse' branding, you have to expect a lot of tongue in cheek action and not take yourself seriously. With Machete Kills, Rodregiuez certainly turns it up a notch from the original film which this reviewer found surprisingly entertaining when it was first released considering it was based on one of the fake trailers from Grindhouse. Whilst the acting leaves a lot to be desired, Machete Kills makes up for with balls to the wall violence and slapstick. Really going OTT in some places (the opening trailer and Mel Gibson stealing the show wearing a cape and everything), it's certainly a fun ride that you should find quite entertaining. Fingers crossed for Machete Kills……IN SPACE!

Machete Kills slashes it's way onto a BD50 with a 1080/24p MPEG4-AVC codec that preserves the films original 1.85:1 theatrical aspect ratio. With the exception of the opening faux trailer and title sequence which had the intentional damaged film stock look to it to replicate the Grindhouse feel to it,the rest of the film is pretty much clean as a whistle. Shot digitally, detail is sharper than Machete's blade with facial close ups revealing lots of fine detail and background decor and activity being on display. Colours are quite bold and vivid (Lady Gaga's dress being a prime example) and generally pleasant but there were a few scenes that did across as a bit flat sometimes.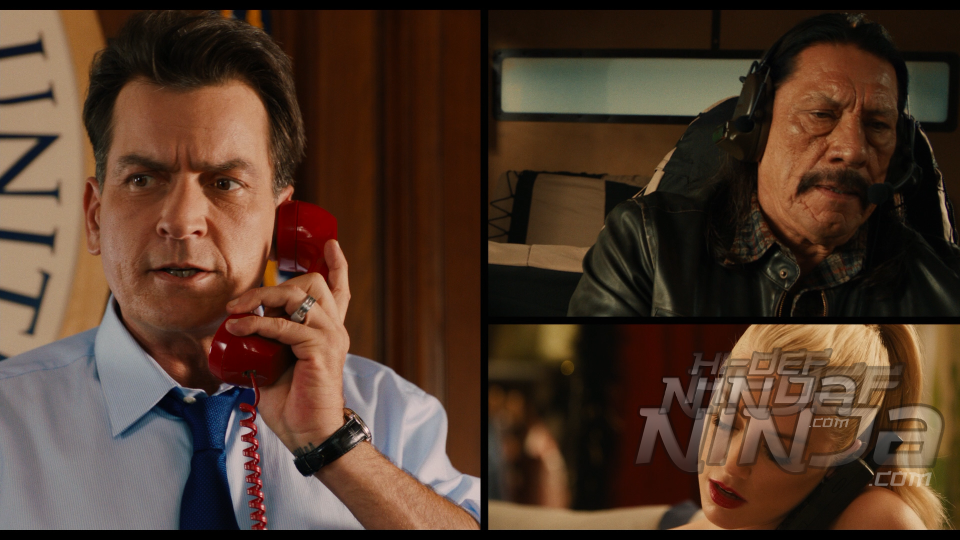 Machete Kills is presented on Blu-ray with a DTS-MA 5.1 audio track. Certainly a very active track throughout, there are no complaints here. Not exactly demo material but enough to give your system a mini workout. Dialogue is clear throughout and is never overwhelmed by the surrounding sound mix and didn't involve any tweaking of my system settings. Surround activity is discrete and detailed and adds to the fun whilst viewing and is nicely balanced. The film's score is quite a power house and does tend to be quite bass heavy at times. LFE was deployed when needed and gave the action scenes a bit of impact.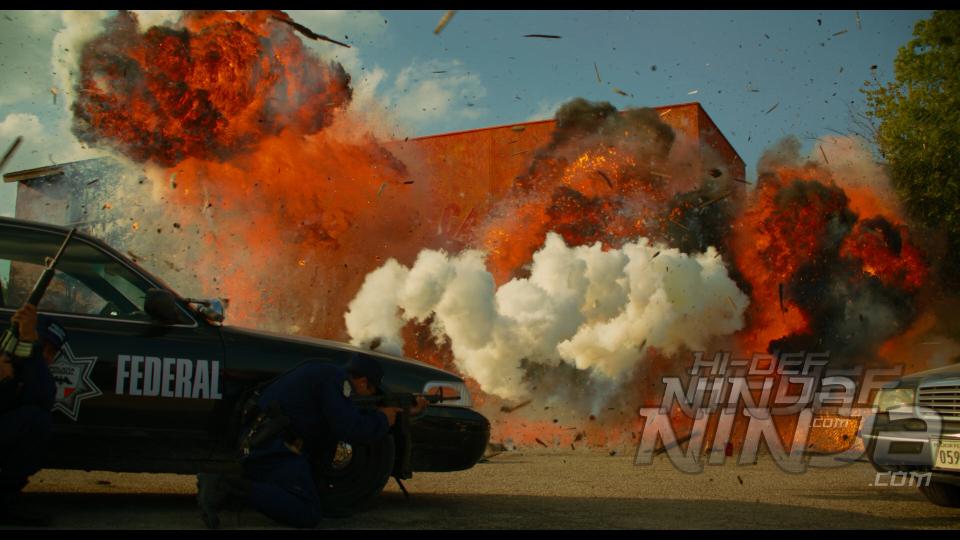 If Carlos Estervez were President (00:27) – More of a TV spot, this is Charlie Sheen in winning warlock mode just saying random things. Presented in 576/50i with Dolby Digital 2.0 audio
Six Degrees of Robert Rodriguez (02:30) – a very brief 'pat on the back' feature that quickly interviews cast and crew and their experiences with working with director Robert Rodriguez. Presented in 576/50i with Dolby Digital 2.0 audio
Cast and Crew Interviews (38:40) – A collection of snippets of sit down interviews conducted with all the major cast and crew members. Either selectable from the menu via name or playable in one sitting. Presented in 576/50i with Dolby Digital 2.0 audio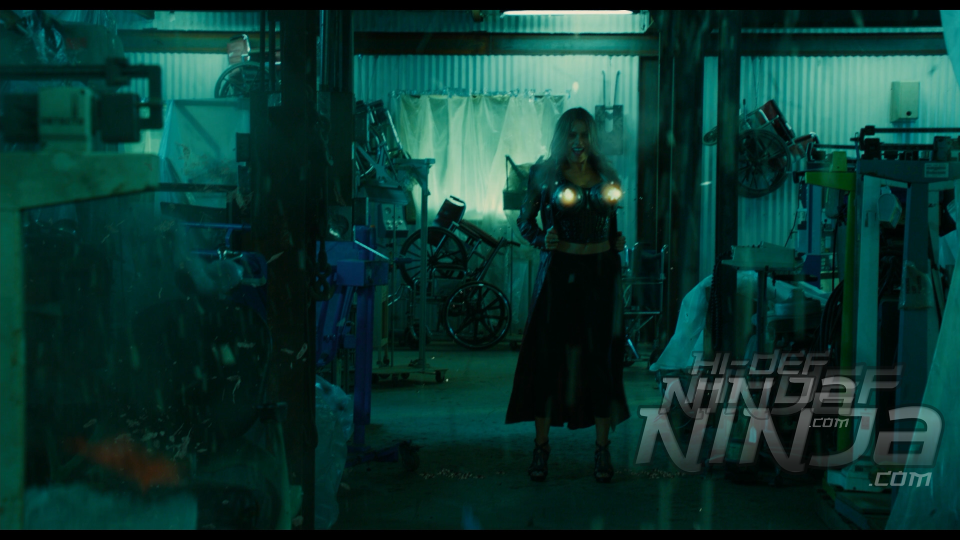 I've been a follower of the Grindhouse brand ever since it's conception and have always gone out of my way to see what film makers have to offer and make sure I add them to my collection.The original Machete faux trailer was genius (as was the original Hobo with a Shotgun trailer) but never thought they would be developed into feature length films. Despite approaching with doubt and caution, I was quite surprised when I enjoyed the two spinoffs MORE than Grindhouse. Machete Kills has also fallen into that category. Whilst it certainly won't win any awards or praise, it's fun and enjoyable if you know what to expect. Whilst I was hoping for a bit more content in the bonus features (even though 40 mins is pretty substantial but is limited to just interviews), The Machete Kills Blu-ray from Lionsgate offers decent audio and visuals and will make a nice addition to the Grindhouse collection.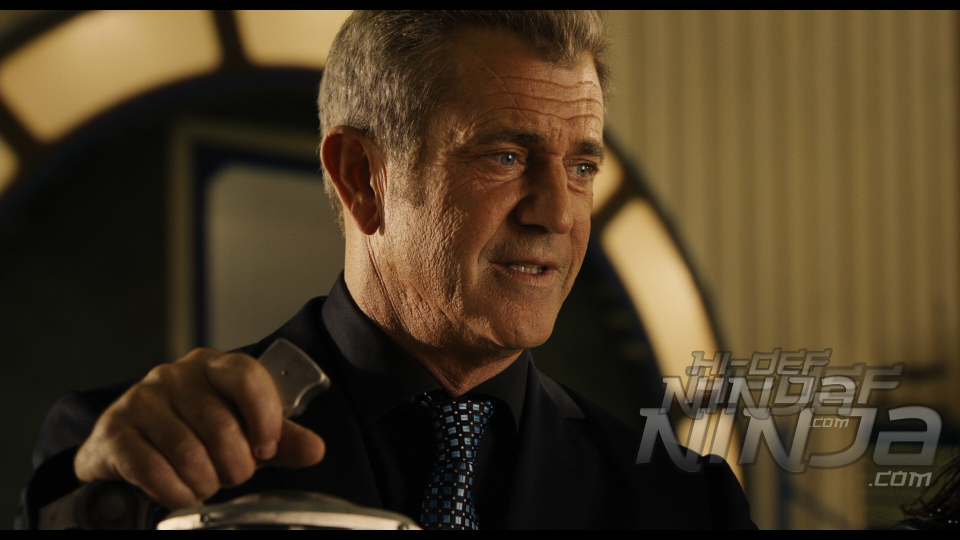 Machete Kills is available is two editions. A standard aramay (with snazzy lenticular slipcase) and a Limited Edition steelbook exclusively available through Zavvi. The steelbook was part of a competition run by Empire Magazine and asked for fans to submit their artwork. The winning artwork was chosen by Danny Trejo himself.