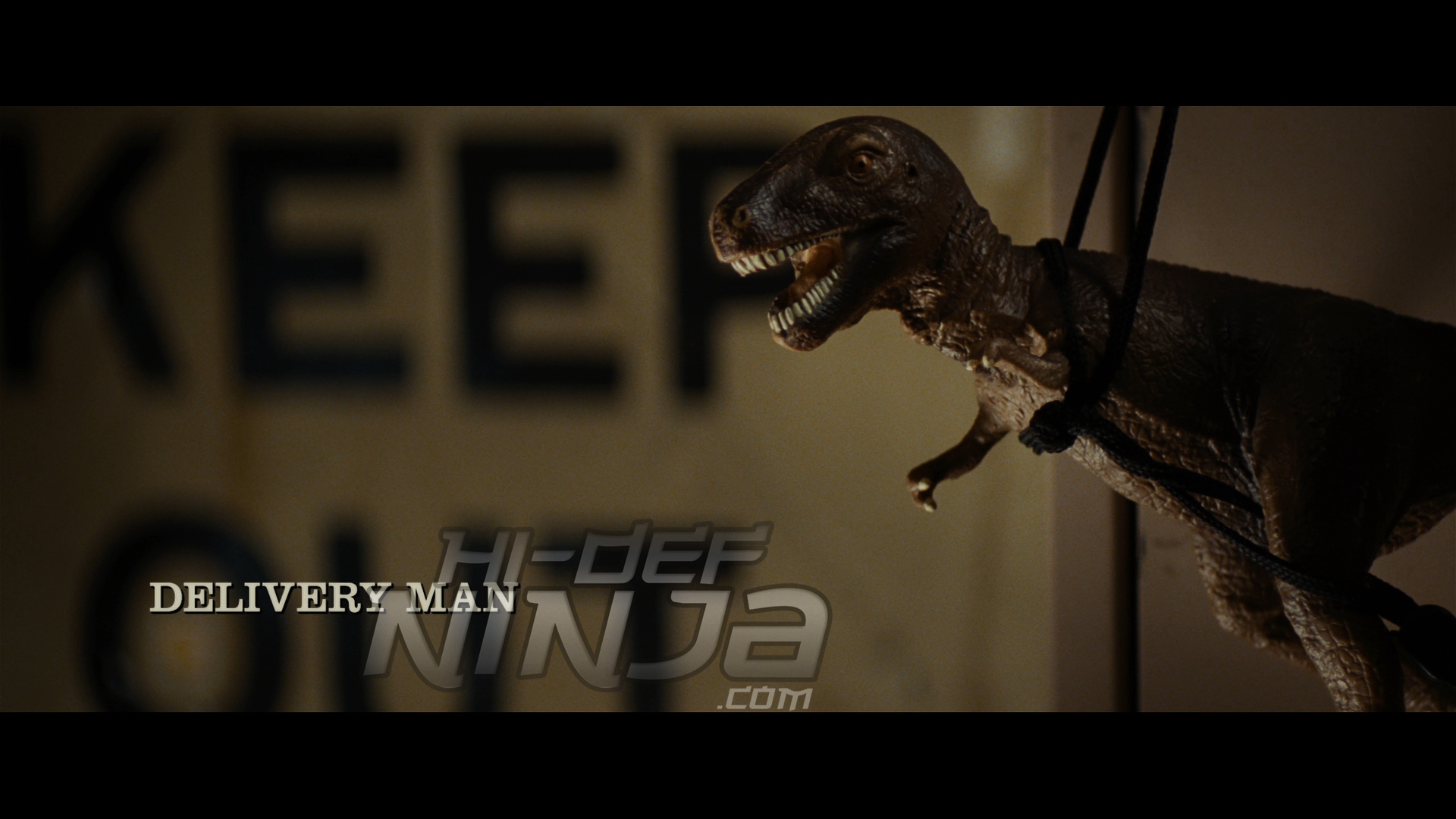 David Wozniak (Vaughn) is a delivery man for his father's meat store Wozniak and Sons but really has no real direction in his life. Aside from his daytime job, he's trying to get his marijuana distribution business off the ground because he owes 80k to some very bad people. On top of everything else, he has found out that his girlfriend Emma (Smulders) is pregnant. But his biggest news is that he is a part of a lawsuit from a sperm bank stating that he has fathered 533 children and 142 of them want to know who he is. His best friend and lawyer Brett (Pratt) is taking the case and believes he has a solid case to remain anonymous under the pseudonym "Starbuck." Now what he needs to decide is whether he wants to have a relationship with these children or fight to remain unknown.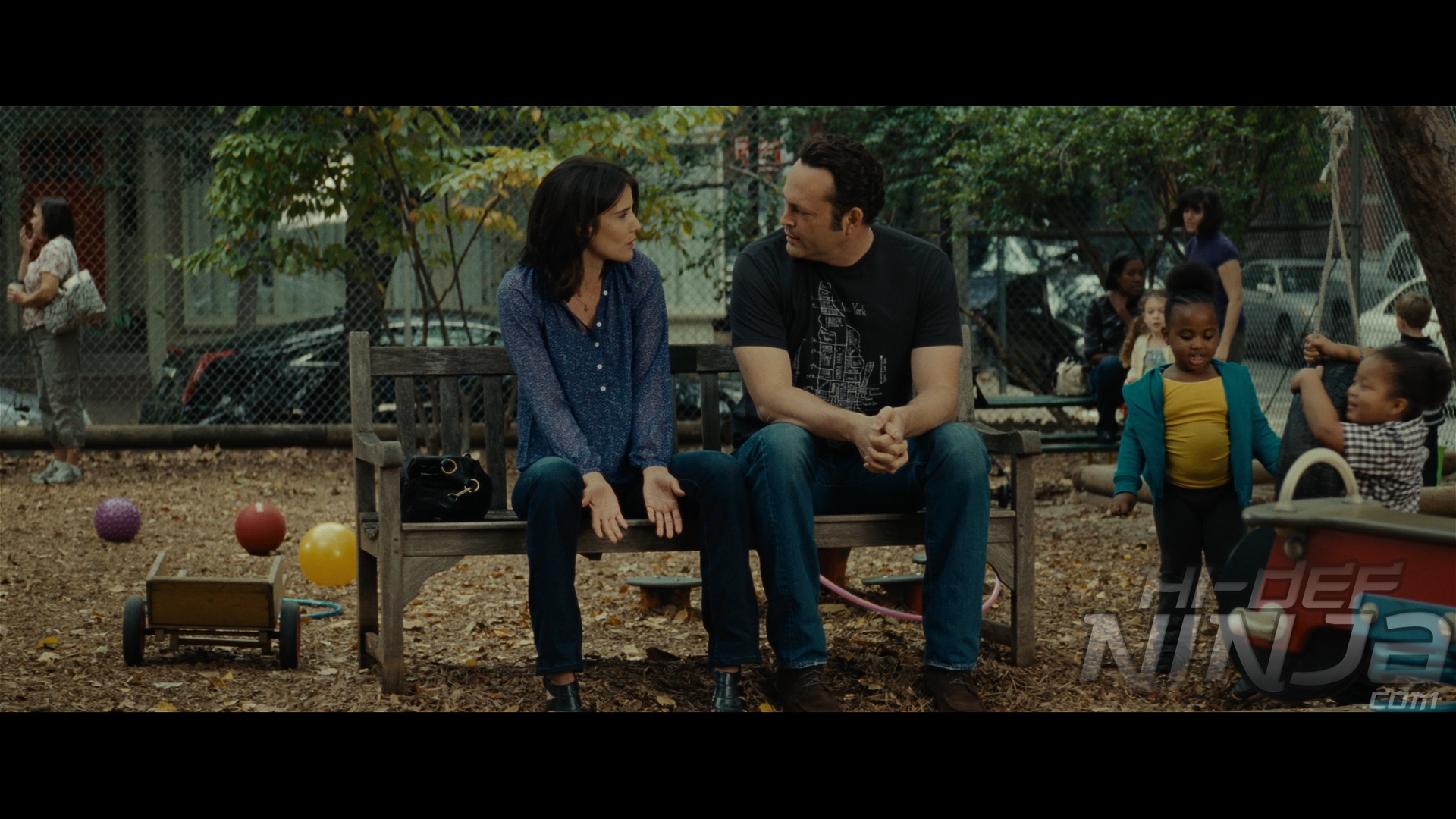 Delivery Man is directed and written by Ken Scott, who, three years ago, also made a Canadian film called Starbuck. The two films share the exact same story with some small details that have been changed for the US remake. The American remake Delivery Man didn't do as well critically as the original movie but it's tough to make a film with the same feeling with different people involved. It stars Vince Vaughn as David Wozniak, Chris Pratt as Brett, and Cobie Smulders as Emma.
Delivery Man is very funny and a heartfelt story. It's slightly different from the usual comedies that Vince Vaughn does but he still does the fast talking comedy he's known to do. Vaughn is a character that I found myself caring about. There is a few times where the story really pulls at the heartstrings because there are a lot of sincere moments throughout the film. There is no way to know what the character was feeling because I'm sure not many people have fathered that amount of children. Also, seeing how he handles his situation is something that not a lot of people could take on alone but Vaughn pulls it off. He has that charisma to play characters that may be incredibly sarcastic but with a big heart. He also has some help from Chris Pratt and Cobie Smulders to bounce his character off of. In the scenes together with Pratt, their comedic styles complement each other so well that it's amazing that this is their first film together. Also, the scenes with Smulders have a great chemistry of her character almost having to make sure that David stays relaxed in their relationship.
Cast
Vince Vaughn as David Wozniak
Chris Pratt as Brett
Cobie Smulders as Emma
Andrzej Blumenfeld as Mikolaj Wozniak
Simon Delaney as Victor
Bobby Moynihan as Aleksy
Dave Patten as Adam
Adam Chanler-Berat as Viggo
Britt Robertson as Kristen
Jack Reynor as Josh
Madison McGrew as Rachel
Jessica Williams as Tanya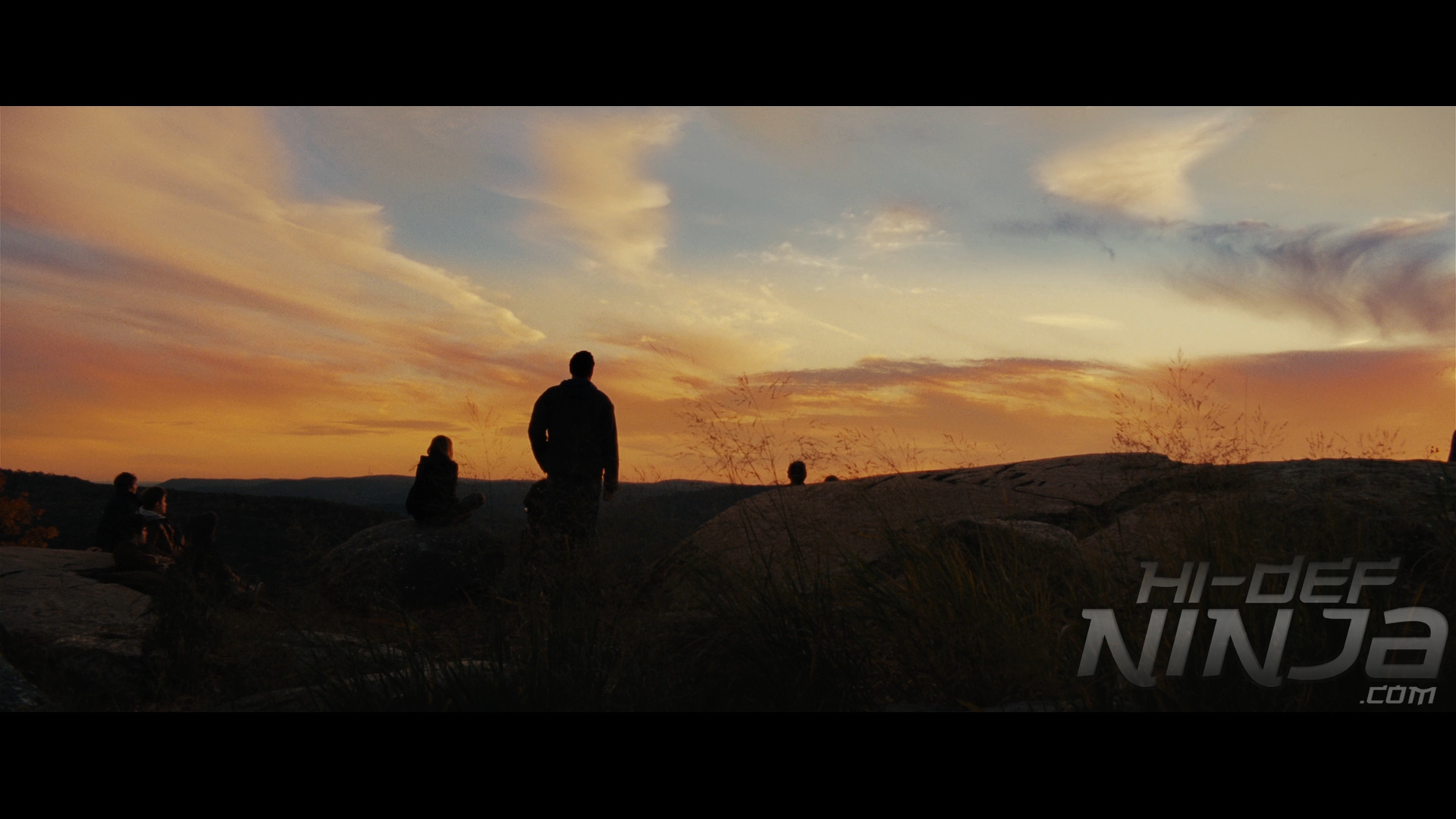 Delivery Man has a beautiful look with extremely sharp images. The 1080p AVC transfer has some excellent detailing in practically every scene. The skin tones are natural during both the indoor or outdoor scenes. There is what seems like a blue filter over the movie but it gives the picture a cooler temp from the usual warmer tones. I originally thought the movie was shot with an HD camera but it was surprisingly filmed on 35mm. The video looks that good that I swear it was from a digital source. There is great contrasting that creates a very detailed picture where all colors are separate without muddling at all. The only minor issues I saw is there are some spots of DNR used that dull the lines but, again, this is only minor.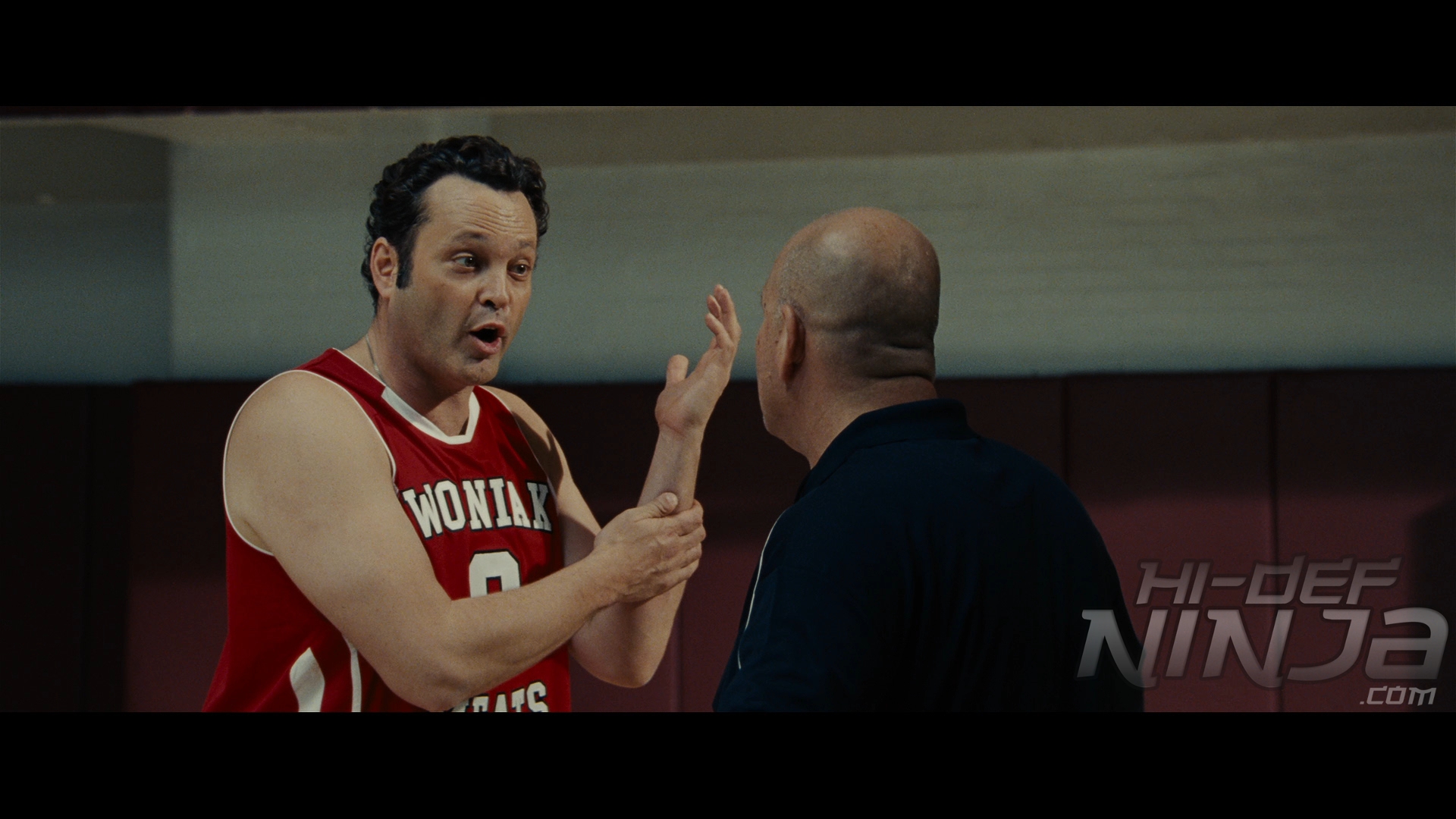 The DTS-HD MA 5.1 audio track for the movie has been mixed very well. There are a lot of scenes in the movie that use the sound field very well that intertwine the ambient sounds clearly. For example, there is a scene at a Knicks game with the game, the crowd, and the soundtrack all being heard at the same time while still keeping the crowd's cheers sweeping in every speaker. For a movie with no huge actions or explosions, it really shows what can be accomplished by using HD audio mixes where it wouldn't be accomplished as well even less than 10 years ago.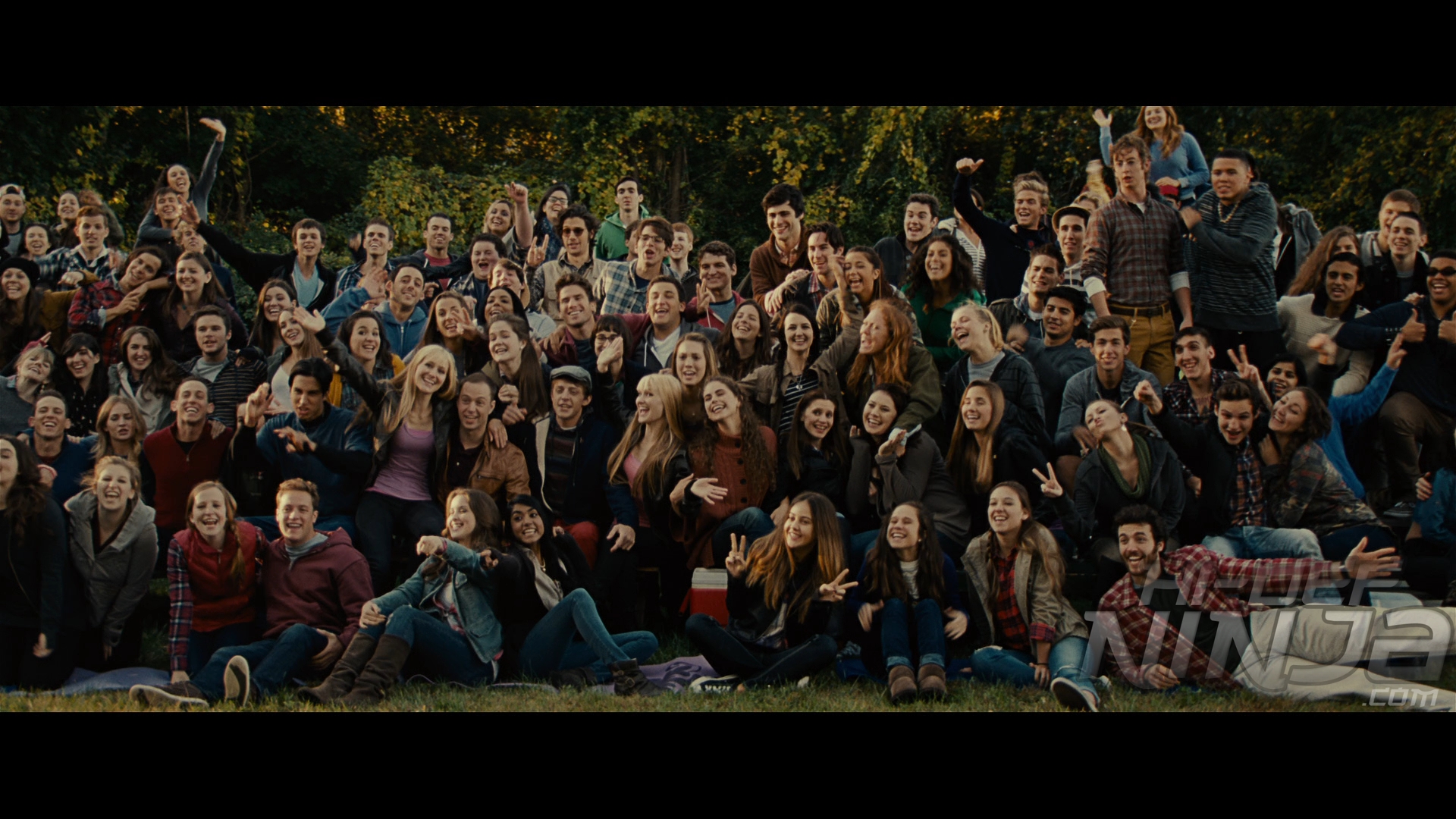 The extras are pretty good for a comedy release. The one thing that does set this release apart is the featurette "Building a Family." There was a lot of searching to bring the right set of people to make a believable family.
Bonus Features
-Building a Family: This is a featurette about how all of the elements have come together to make the film. It interviews the director, cast, and the crew.
-Vince Vaughn: Off The Cuff: A featurette about Vaughn improving some scenes and the many takes that it took to get the scenes right.
-Bloopers: This is a very short clip with some outtakes from a few scenes in the movie.
-Deleted Scene- You're Under Arrest: A deleted scene with Vince Vaughn and Cobie Smulders when she finds his marijuana farm.
-Sneak Peeks: These are some upcoming movies from Disney and Touchstone Pictures.
Need For Speed
Thor 2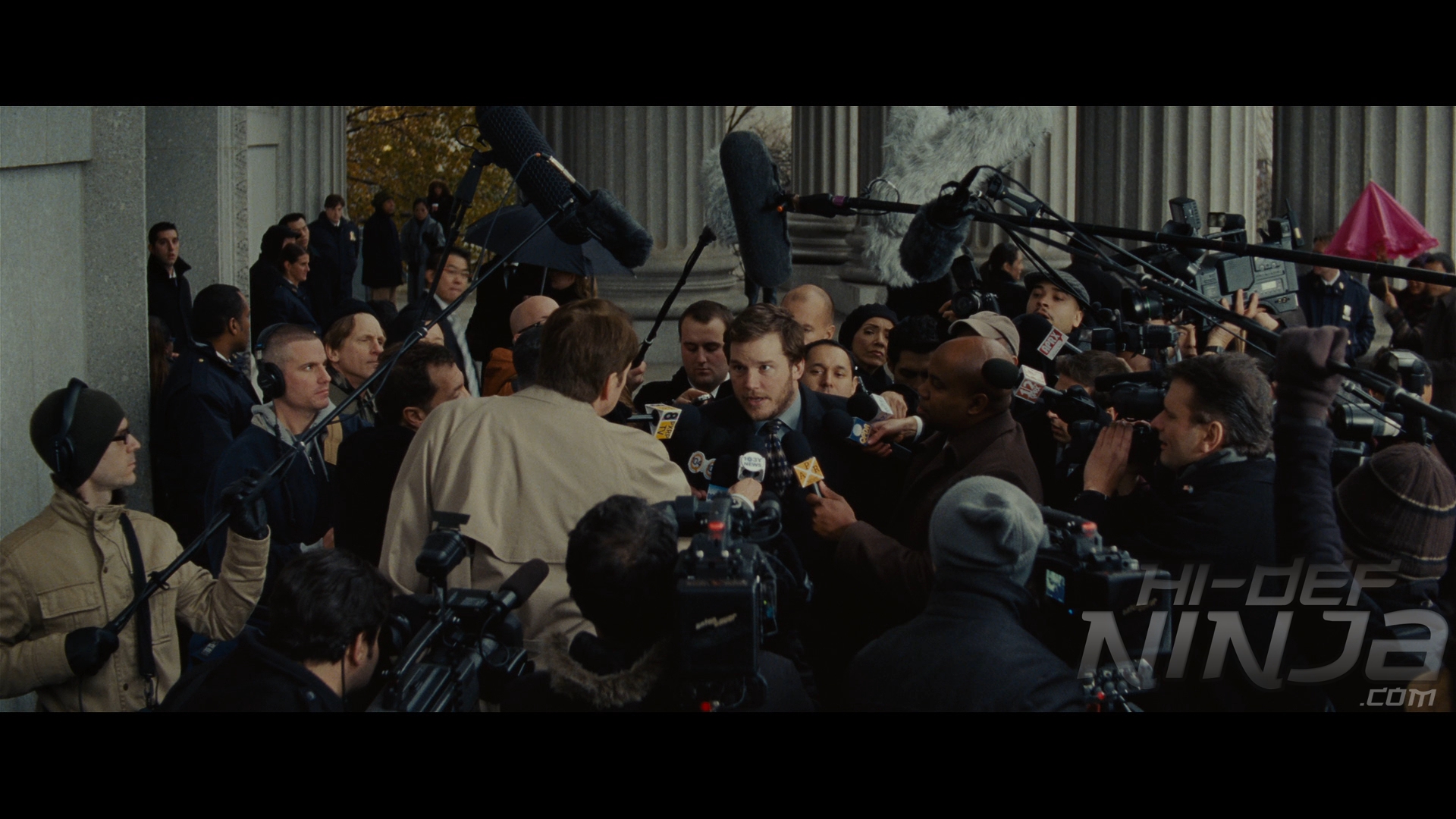 Disc Details
Single Blu-ray Disc
Edition Ratings
Rated PG-13
Region Code
Region Free
Video Resolution
1080p MPEG-4 AVC
Audio Mixes
English DTS-HD Master Audio 5.1
English DVS 2.0
French 5.1 Dolby Digital
Spanish 5.1 Dolby Digital
Subtitles
English SDH
French
Spanish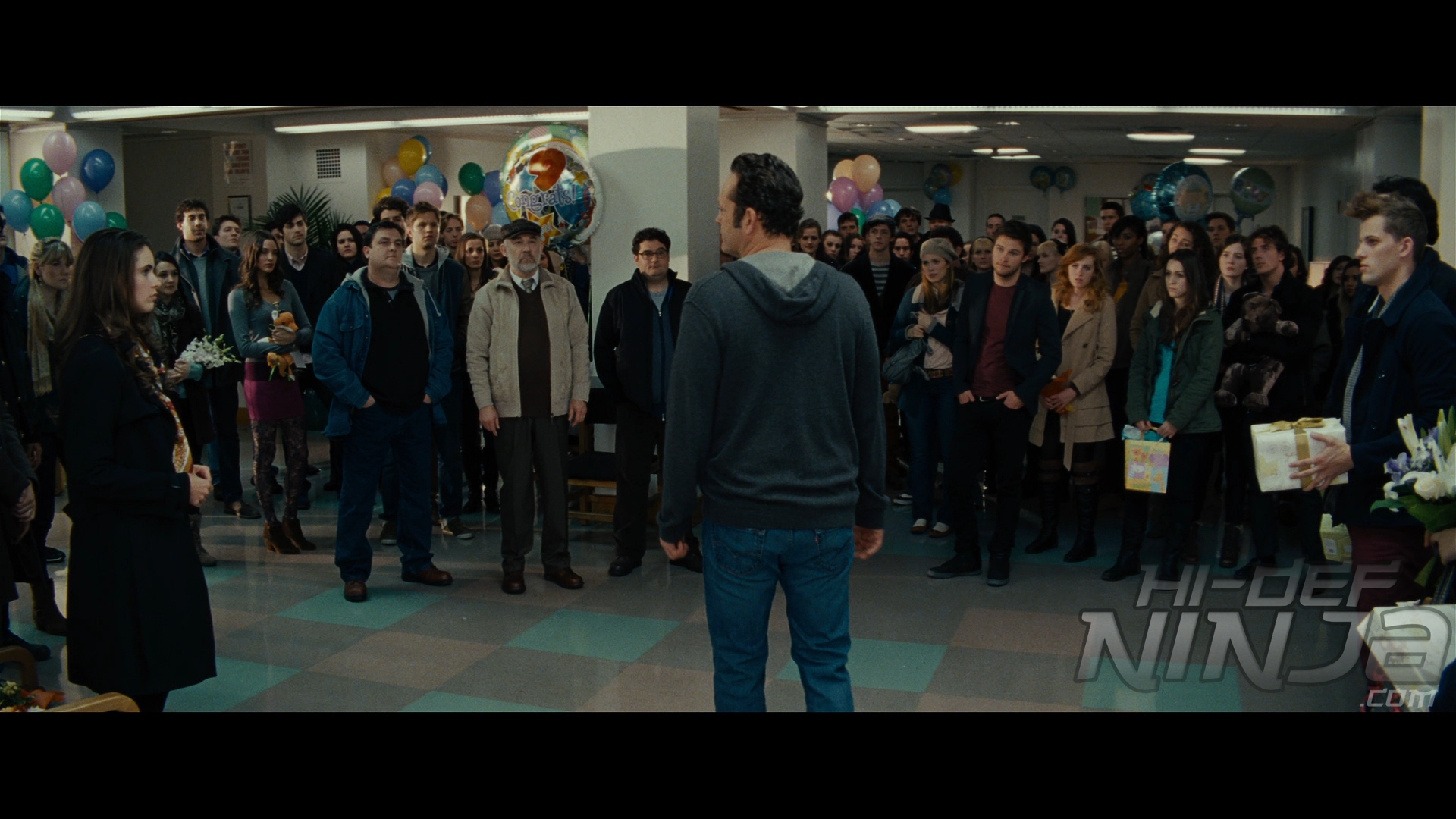 Even though it's a cute story, I have mixed feelings about Delivery Man. Yes, it does have some funny moments and but this is actually a compassionate story about a man that needs to set his priorities straight. This is a little more than a run of the mill Vince Vaughn movie and it tries hard to break that stigma he's created in his career but it never succeeds. The co-stars also move the movie along and keep a good pace to not lose the audience. The release itself looks excellent and it doesn't call for much improvement in the audio either. The extras on the disc are good for a little insight about the movie but maybe there could've been a few more. All in all, I would at least give the movie a rent because if nothing else, it will entertain.