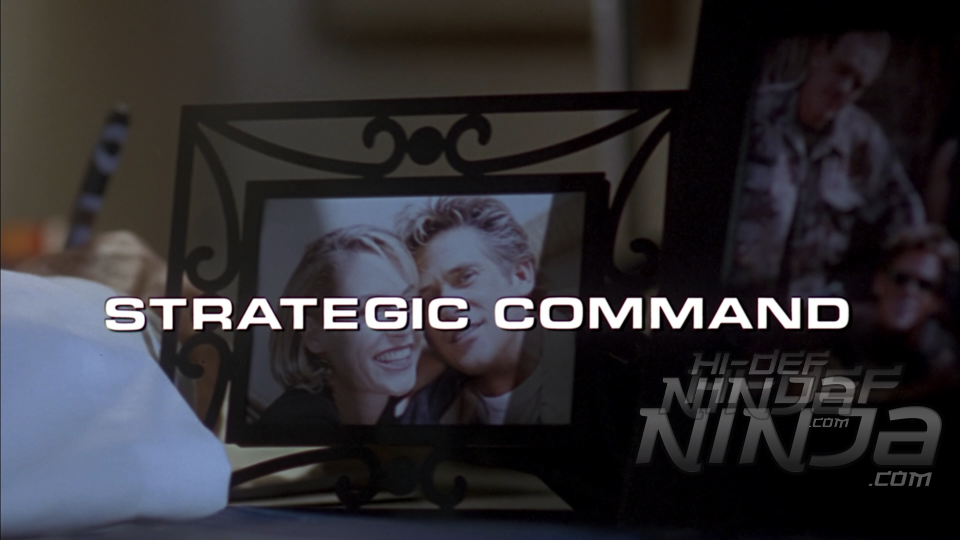 Rick Hardden (Michael Dudikoff) is a former Marines officer, now working in the FBI as a chemical weapons designer as part of his retirement from the Marines. While packing up for the night at FBI research lab, a group of armed soldiers break into the lab and steal large amounts of a newly created germ warfare isotope called Bromax-360, losing two of their men in the process. Rick manages to fight their leader in an elevator, but is badly beaten up as the leader regroups with his men and the soldiers escape into the night and hijacks a 747.
Right from the opening sequence that is 'inspired' by The Rock, this film quite humorously combines The Rock, Air Force One and Executive Decision. Since I'm quite a fan of all three of these films, this was a rather amusing and enjoyable 95 minutes. Featuring every cliché in the action movie bible and some brilliant dialogue ("I like your American Cola" for example), Executive Command is a carbon copy of the Kurt Russell actioner Executive Decision and I do mean literally. Featuring an early role from Bryan Cranston, Richard Norton hamming it up as lead Terrorist Gruber (Nod to Die Hard) and supporting roles from Amanda Wyss and Nick Corri (Nightmare on Elm Street fans maybe raising an eyebrow to this little genius bit of casting), Executive Command certainly won't win any awards but for action fans with a sense of humour, you should be entertained like I was. it's worth noting the on screen title uses the US title of Strategic Command and not the European title Executive Command.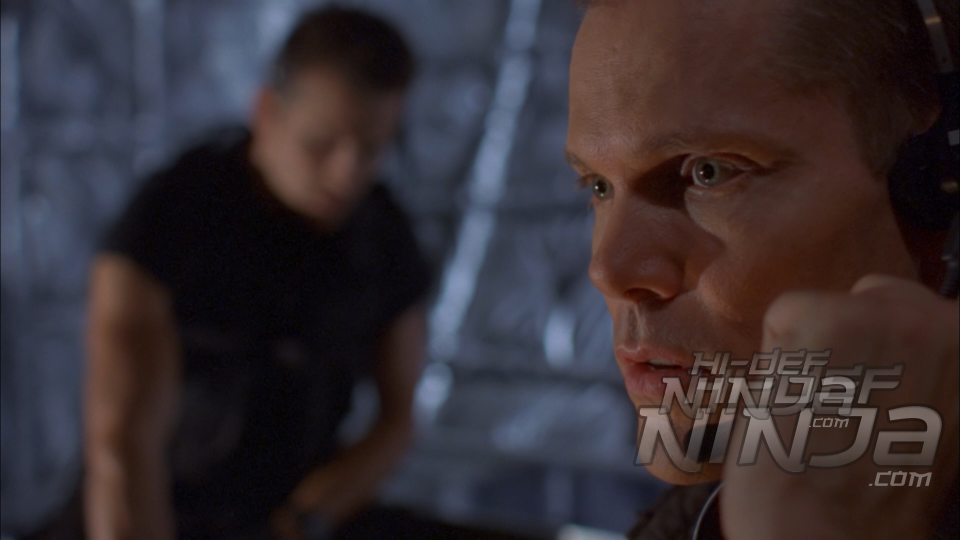 Executive Command explodes onto Blu-ray with a 1080/24p MPEG4-AVC codec with a 1.78:1 Aspect ratio. Colours were nice and balanced throughout the film but the transfer can be a bit of a mixed bag. Some shots do exhibit some nice detail such as facial close ups which is pretty good throughout the film as well as certain background elements. There were a few shots that seemed to be quite excessively soft due to source material but this shouldn't distract too much. There was no edge enhancement observed during the viewing but there seemed to be a bit of DNR applied to a few shots. But again, it won't distract. Overall a pretty good transfer for a low budget film.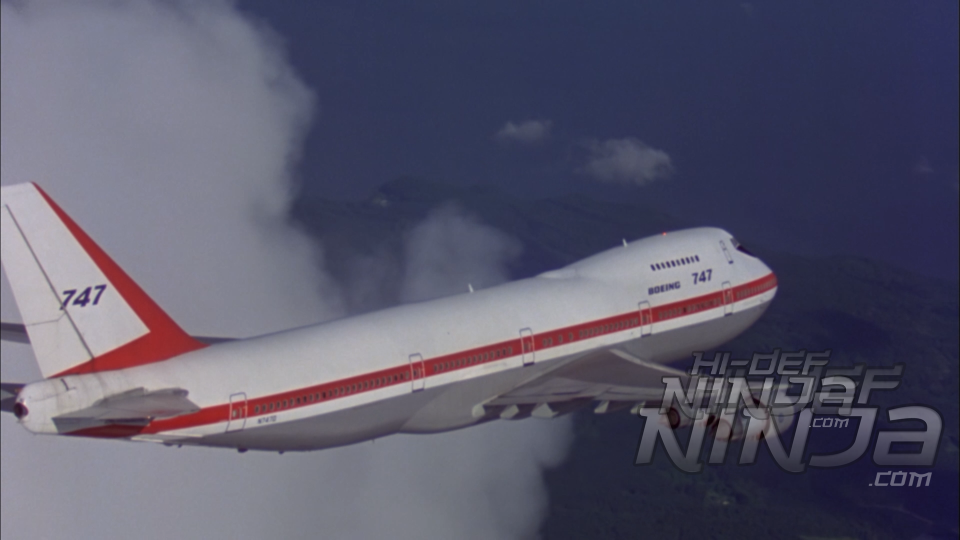 Executive Command arrives on Blu-ray with English and German language tracks presented in both Dolby Digital 2.0 and 5.1. Originally mixed in Ultra Stereo, The English Dolby Digital 5.1 track adds bit of weight to the action scenes with gun fire being a bit more aggressive but there was a faint echoey effect heard especially in the opening scenes. Music was separated nicely throughout the sound mix and made use of all the speakers. LFE was limited but where it was used did add a bit of impact to the scenes in question. Dialogue was mixed a tad low sometimes during the action scenes but luckily this only happened on a couple of occasions and dialogue was clear and crisp through the rest of the film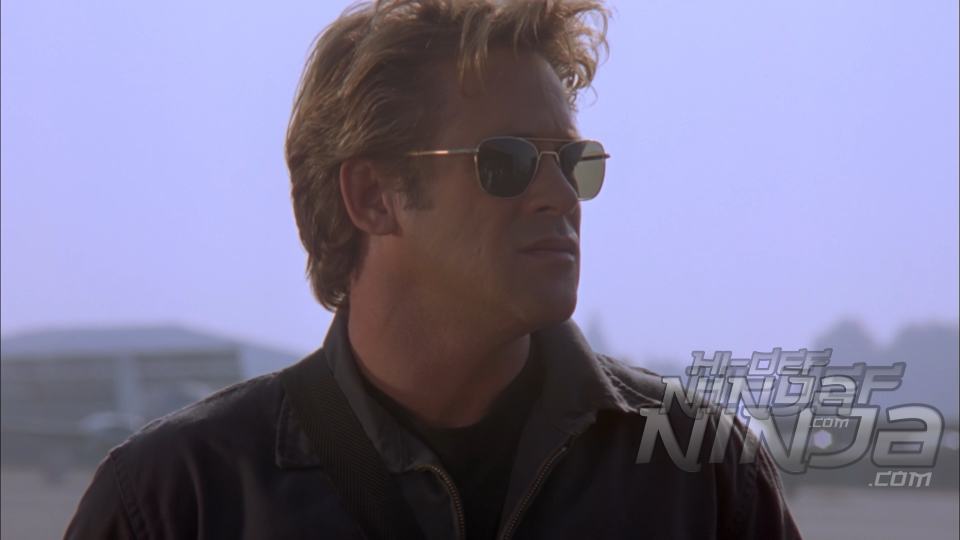 Because this disc is produced for the German market – I have left the menu titles as originally displayed to help the viewer navigate the special features who may not be fluent in German
Trailer (01:45) – the films original trailer. Presented in 576/50i with Dolby Digital 2.0 audio
Slide-show (01:18) – a selection of stills from the film
Interview Teil 2 (04:40) – a Convention interview with Michael Dudikoff in English with German subtitles. Presented in 1080/24p with Dolby Digital Mono audio
Artwork-Galerie (01:28) Various Poster and home video release artwork
Alter Deutscher Vorspann (00:53) an alternate German title sequence. Presented in 576/50i with Dolby Digital 2.0 audio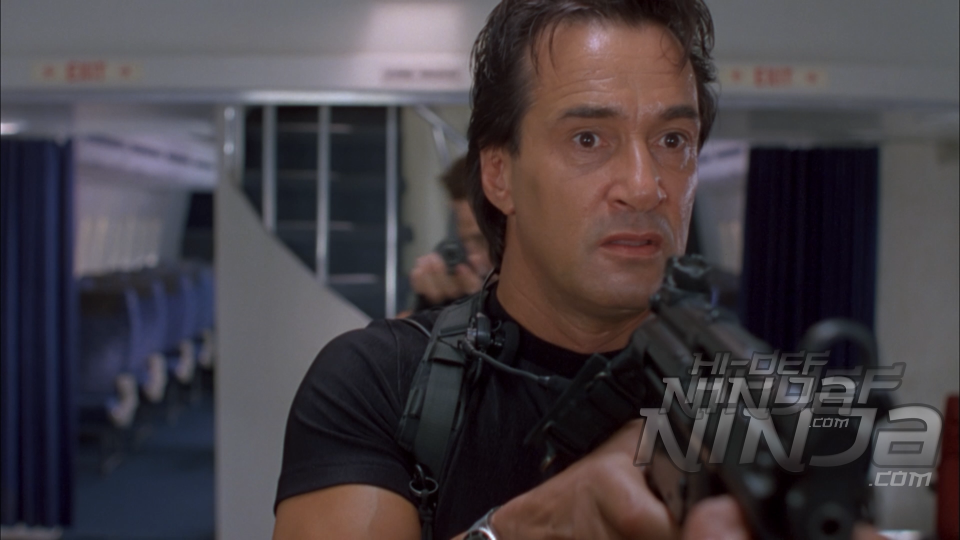 Despite being a complete carbon copy of Kurt Russell's Executive Decision, I have to admit that I great time watching this. If you can overlook the cliche dialogue and scenes lifted from most of the popular late 90's action films, you should have quite a bit of fun with this. Possibly relegated to the bargain section at your local DVD outlet, Digidreams Studios have given quite a bit of respect to Executive Command which includes reversible covers, a nifty slipcase and booklet (printed in German). It's not demo material but fans of Michael Dudikoff and B-movie action films should be more than happy with this Blu-ray release.