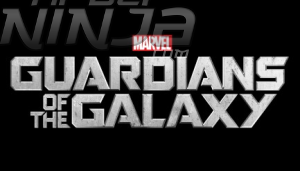 Marvel Studios have released their second trailer for James Gunn's upcoming GUARDIANS OF THE GALAXY. The new film is the first Marvel Studios project to have no immediate connection to THE AVENGERS and looks to be Marvel's biggest gamble to date. It follows American pilot Peter "Star-Lord" Quill (Chris Pratt) and his ragtag group of misfits as they travel throughout the galaxy in order to put an end to Ronan the Accuser (Lee Pace) and his villainous schemes.
Alongside Pratt and Pace, Marvel's GUARDIANS OF THE GALAXY also stars Zoe Saldana, Dave Bautista, Karen Gillan, Djimon Hounsou, Michael Rooker, John C. Reilly, Glenn Close with Vin Diesel as Groot and Bradley Cooper as Rocket.
The GUARDIANS OF THE GALAXY arrive in theaters on August 1st.
~K
httpvh://www.youtube.com/watch?v=9bz0QOOT9Hk