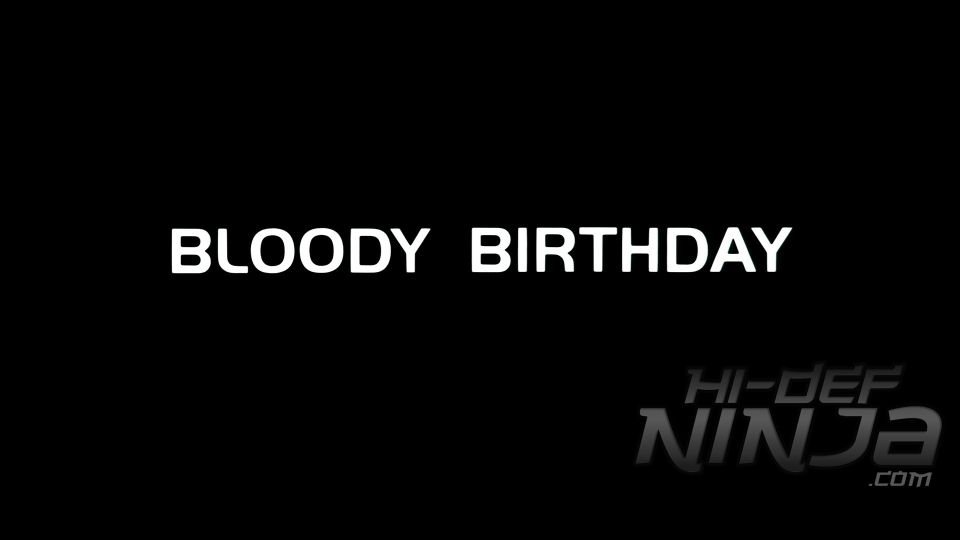 Three babies are simultaneously born in the same hospital at the peak of a full solar eclipse. Ten years later, these adorable youngsters suddenly begin a kiddie killing spree of stranglings, shootings, stabbings, beatings and beyond. Can the town's grown-ups stop these pint-sized serial killers before their blood-soaked birthday bash?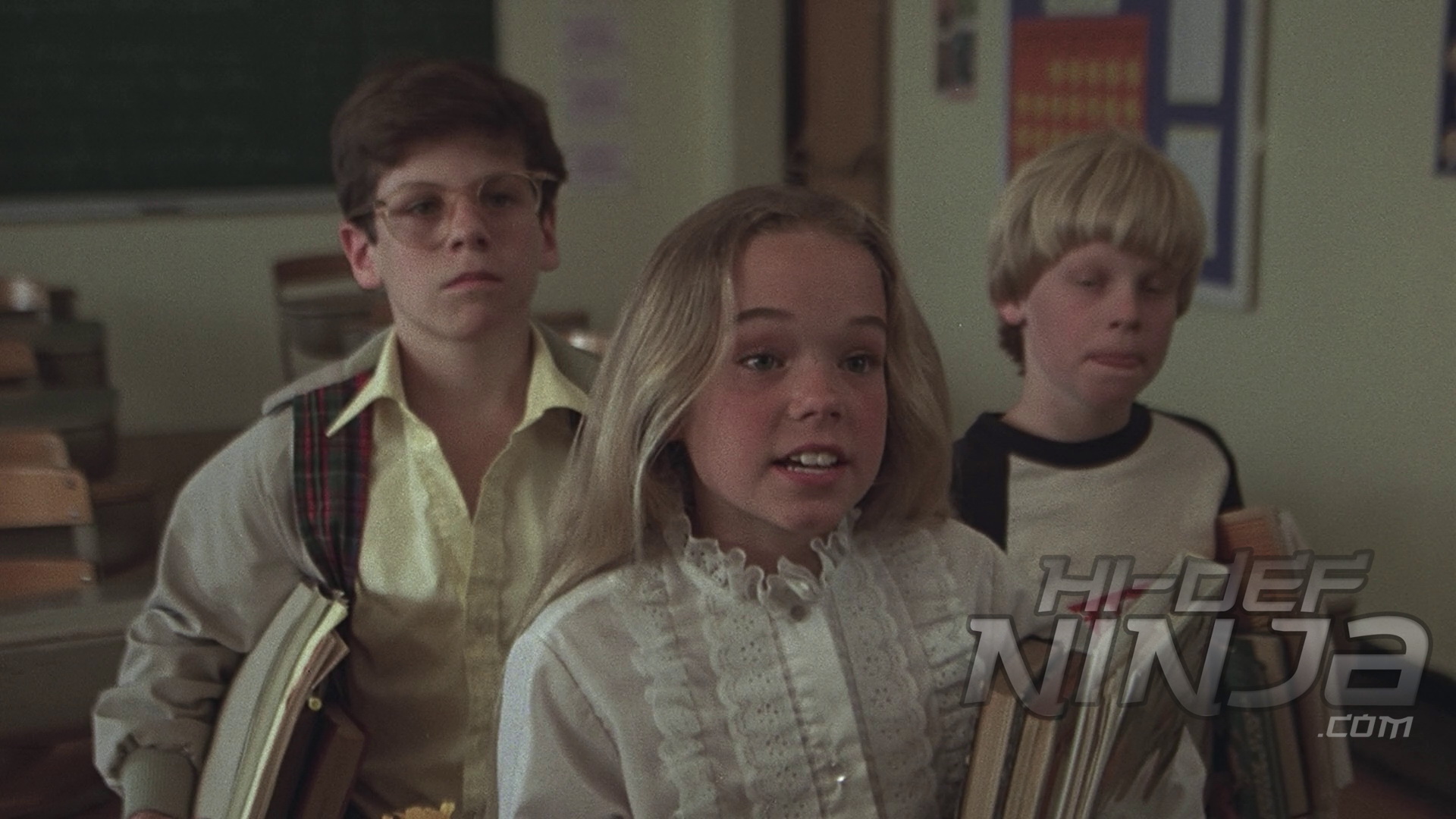 88 Films have debuted "Bloody Brithday" onto Blu-ray with a new 1080p 1.85:1 presentation, and I must admit, it looks good! Very good in fact.
For such a low budget movie shot in 1981, there has been some real love and attention given to this print on the Blu-ray. Details are great on screen, facial details right across the board to clothing lines and locations used within the movie all look great, especially for a film made 33 years ago. Day time colours look great with the blue sky and sunshine helping to recreate a very natural looking picture, darker scenes and black levels are also good with no details being lost. Facial and skin tones also appear natural looking very good. There is some grain left, which lends itself a favour and shows that there has been little to no digital noise reduction used whilst cleaning up the print.
Don't get me wrong, if you're expecting the transfer to look like a movie that was made this year then you're gonna be watching the wrong film, but for a film that's over 30 years old the transfer on this Blu-ray for "Bloody Birthday" is excellent and something that the guys over at '88 Films' should be proud of.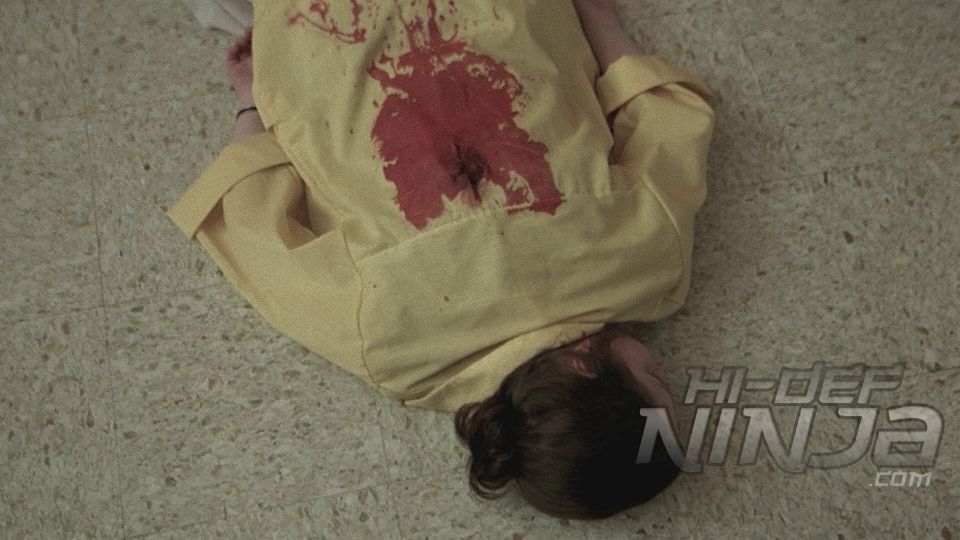 "Blood Birthday" comes with just the one audio track, a quite healthy English LPCM 2.0 audio track.
Obviously you don't get the dynamic range or complete surround feel as it's a 2.0 stereo track, however the audio track we have is the original audio and for the most part it does sound very good. Dialogue comes across nicely if only sounding a little muted in some places. I didn't at any time have to reach over and turn the amp up to hear it as the levels on the track were fine, but the speech did sound quite blunt and muted, I found the same for some of the sound effects also. However, the score and music is replicated perfectly and streams from the two speakers with ease sounding extremely good. There are no LFE effects, but some of the more 'bassey' sounding moments do come through the speakers with some depth but lacking the punch that you would normally get from a sub-woofer. However, the track is active enough to get you engaged with the movie, there is little to no distortion and suits the video presentation perfectly.
Some things that you do tend to find with some of the old horror movies is that the studio will create a new DTS-HD Master Audio 5.1 track and include it alongside the original audio. A lot of the time, in my opinion, these sound worse than the original 2.0 audio but I must admit to being intrigued to being able to hear what this would sound like.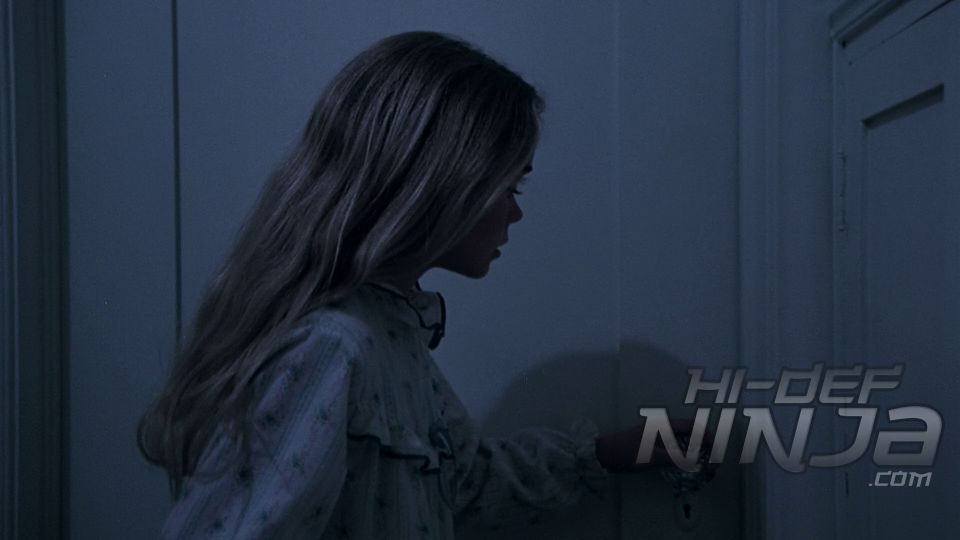 '88 Films' have managed to bring the following extras on to this Blu-ray release of "Bloody Birthday" –
* UK exclusive audio commentary with Justin Kerswell, author of Teenage Wasteland
* Audio Interview with director Ed Hunt (51:10)
* Don't Eat that Cake: Interview with actress Lori Lethin (9:50)
* A Brief History of Slasher Movies' featurette (15:11)
* Original Trailer
* Reversible sleeve with original artwork
* Booklet Notes by Calum Waddell
The audio interview with director Ed Hunt is well worth a listen too, offering insight to the filming process and telling the listener about some of the choices he made whilst filming "Bloody Birthday". The interview is a nice small interview with actress Lori Lethin where she recounts her time working on the movie. I would've liked to have seen more interviews with the cast and to hear their experiences on being a part of "Bloody Birthday", and to hear how it had affected them growing up.
All in all it's not a bad set of extras at all. The UK exclusive audio commentary is a great exclusive extra to have, but the rest of the extras on the disc are identical to that of the forthcoming US Blu-ray release of "Bloody Birthday".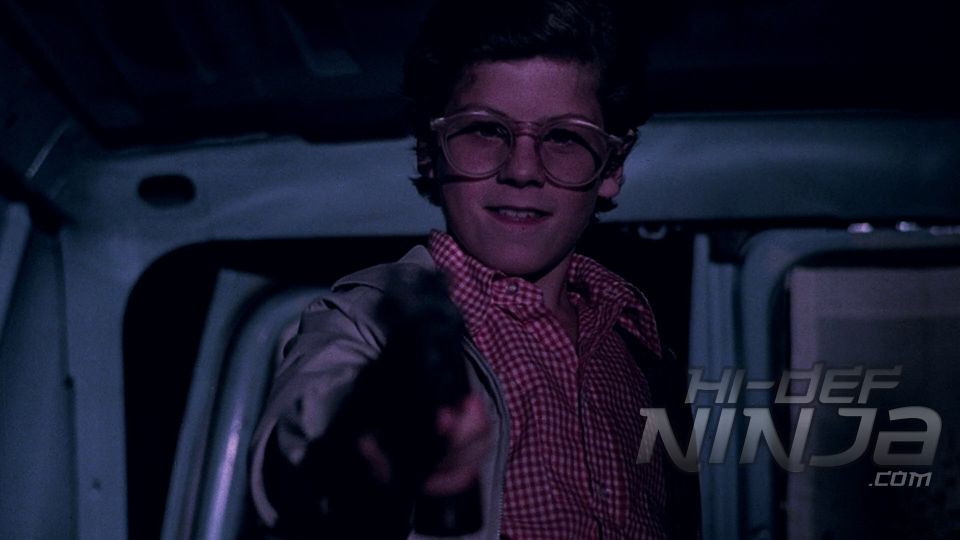 Before being sent the press release from '88 Films' I had never heard of "Bloody Birthday", but over the years I've become quite fond of the whole horror genre and am always willing to give anything a go. Having this arrive with me I immediately thought of the more recent UK horror output "The Children" from 2008 which is loosely a similar movie (basically where kids go on a killing spree). When I sat down to watch "Bloody Birthday", I initially found the film to be extremely 80's with the clothing, the props, the music, etc and in turn that made me take it a little less seriously and to begin with found the movie quite jokey. However, as the movie played I noticed that "Bloody Birthday" really is quite a dark and sinister movie that does make you think "What if….?" and really is quite disturbing.
Whilst the effects are quite dated, a lot of what happens is off screen leaving you, the viewer, to make your own mind up on what's happening at the time. This is top notch horror B-movie goodness of the highest order, it's not a fantastic well-made movie, but it is good fun.
It goes without saying that if you're a horror fan, then I would thoroughly recommend picking up this Blu-ray of "Bloody Birthday" as it will sit nicely in your collection. The Blu-ray itself boasts a fantastic video presentation as well extremely good audio and extras. '88 Films' have done a fantastic job here and fans of the movie will not be disappointed.
Order your copy from 88 Films or from Amazon.co.uk
httpvh://www.youtube.com/watch?v=Cm0yGeH-tKo