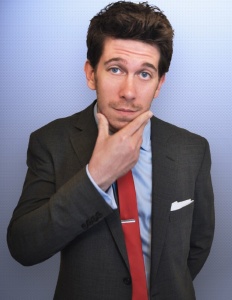 Over the weekend, I had the opportunity to attend a panel at Wizard World in Philadelphia on "No Budget Filmmaking." It was hosted by actor/filmmaker Jus Riddick, who's films include the short film "Hero Story" and the newest "Only in L.A."
The panel was to inform the attendees about how to make movies on little or no budget. He explained that some cities and states sometimes allow you to film in public places without spending a lot of money. He also told us that there are other people looking to get themselves out there as well. Check out forums or even Craigslist to find the other important components to assemble a crew. For example, if you are looking to direct, you'll also need a sound recorder/mixer, cinematographer, lighting, casting, etc. The resources are out there, just take the time to look.
I also had the opportunity for a one to one interview with Riddick, take a look and enjoy!
Interview Questions
MM: How long have you been in film the industry?
JR: I have been an actor for 10 years and a filmmaker for 4 years. I have a degree in Political Science but I always knew I wanted to be in the film industry. As soon as I graduated, I moved out to Los Angeles.
MM: Who are your biggest influences in films?
JR: I'd say Tarantino, The Cohen Bros, Martin Scorsese. Some of the big ones, I love what they do and I really enjoy film noir.
MM: And is that what got you started?
JR: Just watching movies as a kid and I always knew I wanted to be a part of it.
MM: How do you see films trending? As far as with more indie films getting out there?
JR: It really is so cheap to make movies now. Like with "Only in LA", we made that film for only 20k but top of the line equipment. It looks big budget.
Some people have a problem with the accessibility because they think it can flood the market with shit. You can see how many people want to make movies and they can do it. You can now shoot a movie on your iPhone and it can look good.
MM: Have you seen more success with web series or short films?
JR: I enjoy the short films and features and going to meet people. When you do something online, you're not able to get their feed back and you lose the personal side of it. I want to see my stuff and name on the big screen. That's how I grew up watching film on screen so that has always been my goal.
To get in contact or check out his films, his contact info is:
WWW.CHRONICLESFILMS.COM OR JUSRIDDICK on all social media
Here's the short film "Hero Story"

This is the trailer for "Only in L.A."