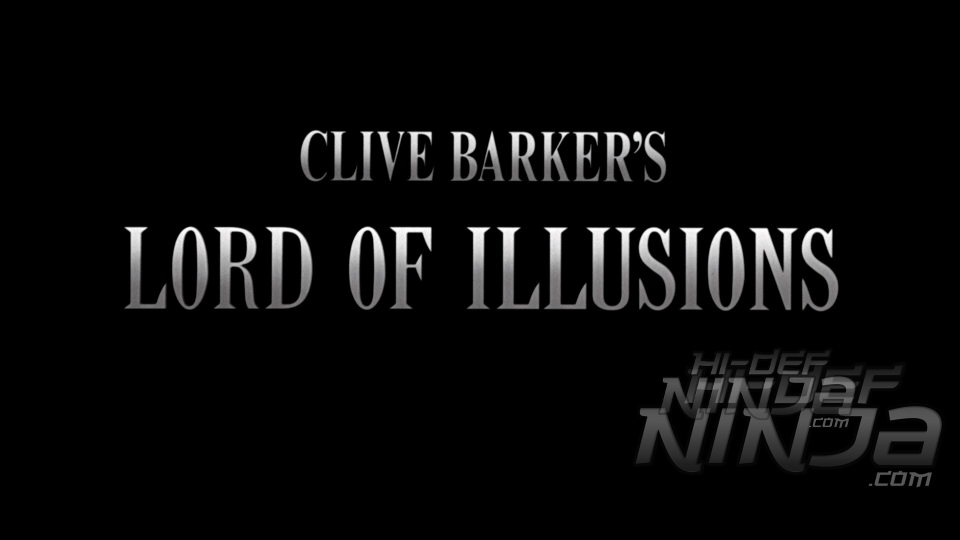 A private investigator hired to protect a popular stage magician finds himself drawn into a dark, occult underworld in this supernatural horror film from writer-director Clive Barker (Hellraiser, Candyman, Nightbreed).
The danger begins for detective Harry D'Amour (Scott Bakula – Star Trek Enterprise) when he is approached by a beautiful woman, Dorothea Swann (Famke Janssen – X-Men 2). Dorothea is married to Philip Swann (Kevin J. O'Connor- There Will be Blood), a wealthy illusionist who has found fame by disguising real magic as stage trickery, and believes that her husband may be in danger. Harry reluctantly agrees to investigate, and he discovers that Swann has made enemies of a bizarre religious cult who wish to resurrect their leader, an evil sorcerer killed by Swann.
Adapted from his own short story 'The Last Illusion' Clive Barker brings his signature character Harry D'Amour to the screen. From the opening scenes that set the dark tone of the film, Lord of Illusions keeps you gripped and entertained throughout. Featuring Barker's signature demonic imagery,rich stylish visuals and a terrifying and brilliant performance from Daniel Von Bargen as Kane, Barker's tale of the battle between good and an ungodly evil in the world of magic is an interesting and horrific tale to encounter.
the 3.0 score is applicable to the Theatrical cut of the film. The Director's Cut contained on the DVD is a solid 4.5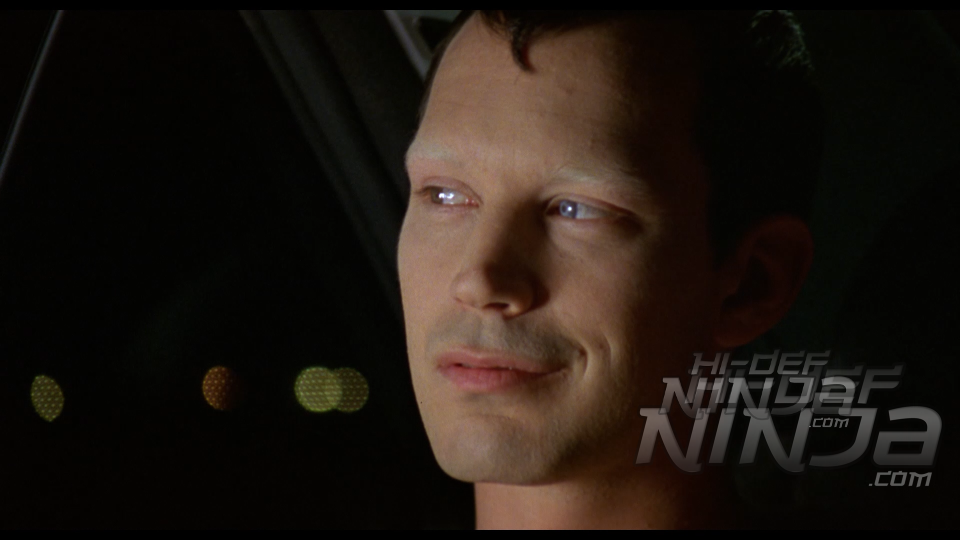 Lord of Illusions is presented on Blu-ray with a MPEG4-AVC 1080/24p encoded transfer that preserves the films original 1.85:1 aspect ratio. Shot on 35mm originally, the HD transfer on display here is pretty good. A fine layer of grain is present throughout that gives it a filmic look and doesn't interfere with the film's refined details. Colours are nicely presented and don't look over saturated. The film's production design relies on darker themes and this is reflected throughout with lots of darkness and shadows so black levels are pretty important and thankfully these are spot on with no brightness boosting or black crushing observed.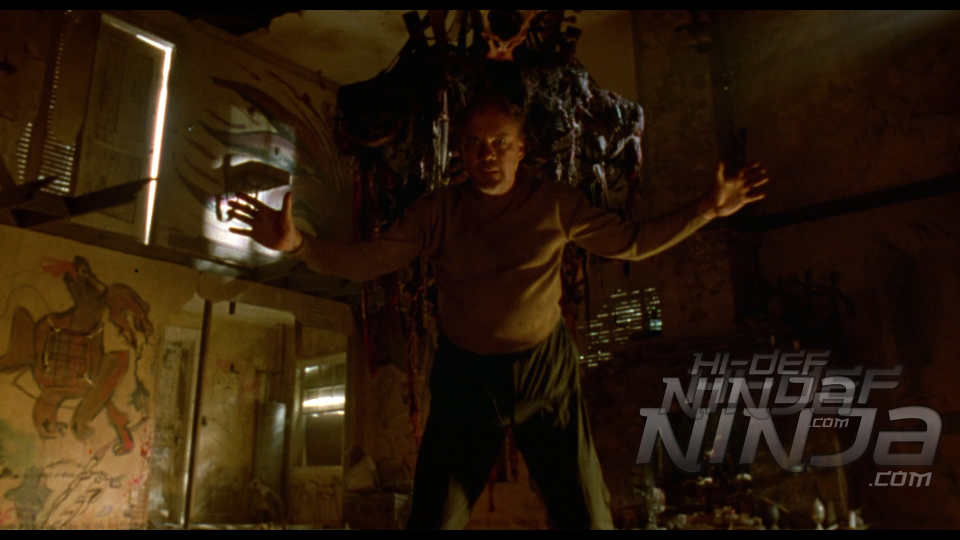 Lord of Illusions is presented on Blu-ray with a LPCM 2.0 audio mix. Now looking back at the release history of this film, it appears that every DVD version had a 5.1 mix. A bit more investigation and when it was originally released in 1995, it was mixed in DTS Stereo. So basically the disc contains what appears to be the theatrical sound mix. Maybe I've been spoiled with the 5.1 remix in the past but whilst this LPCM 2.0 is pretty good, it doesn't quite cut it audio wise. The LPCM track does give the haunting score a bit of weight though and certainly adds a bit of atmosphere to the film. Dialogue is clear throughout and is balanced nicely over the front soundstage and doesn't drown under the audio effects.

DISC ONE – No special features
DISC TWO
The Directors Cut (DVD)
Back in the day when the term 'director's cut' actually meant something, it's pretty clear that this version of Lord of Illusions is the superior version. Fleshing out some important parts of the story, restoring the gore, violence and sexual scenes that were trimmed by the MPAA (especially some brutal scenes that show what happens when Kane's followers get the message that he has returned), this unrated directors cut is a much more fuller experience. Now before asking why this version isn't presented on Blu-ray, it was explained via 101 Films social media platforms that only the theatrical cut of the film was available in HD and that is all that could be licensed to them. Whilst this may bother some people, it's important to point out that 101 films have gone the extra mile with this release and included the directors cut (but in SD) to complete the package and that the Theatrical cut, though inferior, was hard to obtain as it was only released on DVD in Germany and on VHS In the USA. The DVD features an anamorphic transfer and Dolby 2.0 surround sound but compared to the original MGM DVD, it's missing the Dolby Digital 5.1 audio mix and a collection of deleted scenes which does come as a bit of a disappointment. Despite these minor shortcomings on the DVD, it's a worthy addition to the overall package but it's worth hunting down the original MGM DVD version if you can.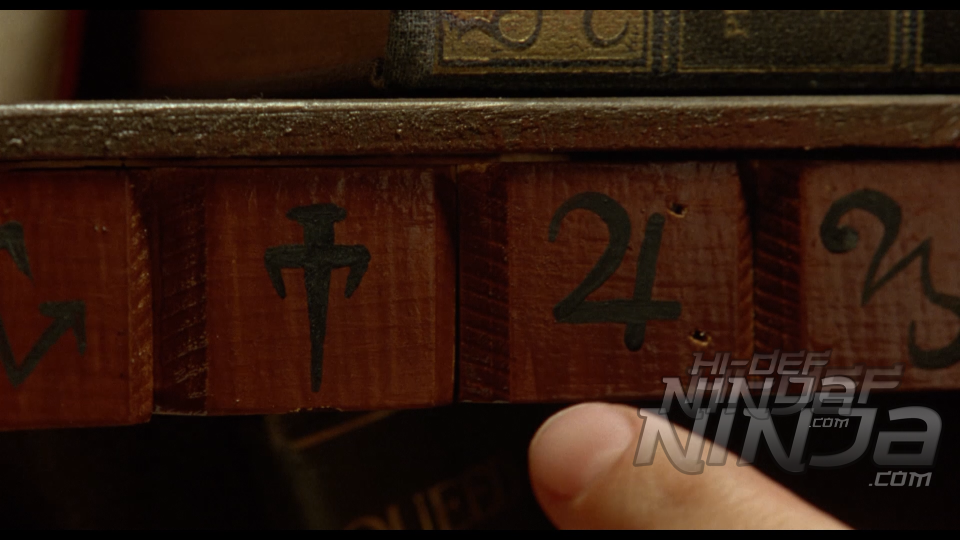 Lord of Illusions is certainly one of the better horror films you'll see from the 90's and is one that's viewed quite a few times. Clive Barker's tale of light and dark magic is unique and certainly a recommendation to any horror fans and beyond. So this Blu-ray premiere does come as a bit of a disappointment for a number of reasons. Whilst I can respect that 101 Films can only work with the materials that are licensed to them, it baffles the mind that MGM have released better editions on both Laserdisc and DVD and couldn't do the same here.