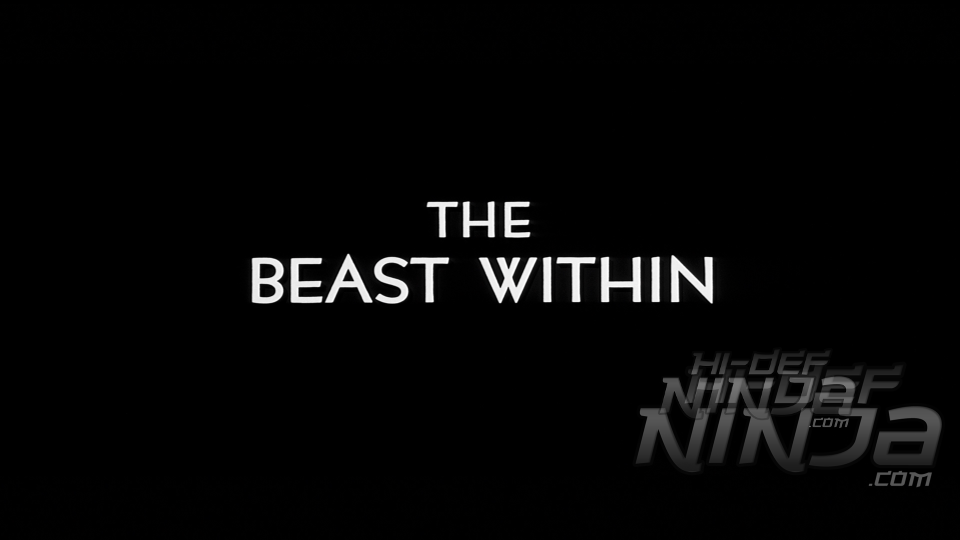 Late one full moonlit night, a woman stands alone on the roadside waiting for her husband to return to their broken-down car. All of a sudden she's pounced upon, dragged into the dark woods and savaged by a barely-glimpsed assailant. But this is only the beginning of the terror in The Beast Within…
Seventeen years on, and the devoted parents of teenager Michael are at their wits' end. Their son lies in a hospital bed, his body wracked by a mysterious illness. With doctors unable to offer any diagnosis, Michael's desperate parents are forced to seek out the answer themselves – by digging up traumatic past events and confronting the true nature of their son's conception.
Based on the novel by Edward Levy, The Beast Within is entertaining horror film that manages to build up a superb sense of dread and suspense for the first two acts thanks to some great direction from Philippe Mora and the talented Paul Clemens who portrays the role of Michael amazingly. Riding hot on the heels of American Werewolf in London's critically acclaimed transformation sequence, The Beast Within's whole marketing strategy focused on this as the grande finale of the film. Whilst the sequence itself is superb in terms of practical special effects (and slightly long), it's actual context in the film (and for the remainder of the final act) makes no sense whatsoever.
For those reading, it maybe worth skipping the rest of this section and onto the disc specs since there are a few spoilers contained.
Still here? Good.
In the novel (which the film is very loosely based on), the protagonist is beaten and tortured with such extreme force where he reverts back into a primitive like state, relying on only instinct that is fuelled by hatred and revenge. In the film, his offspring has inherited his biological father's instinct and it comes to the point where it starts possessing him. It's the part where he transforms into some humanoid beast I get confused with since it doesn't make any logical sense to why he mutates into some bizarre beast (quite a lot of friends who have seen this for the first time thought it was a werewolf movie) until I realised that it was done to cash in on the popular transforming special effects that got audiences sitting in cinema seats to watch American Werewolf in London. Thus the whole advertising campaign was focused around this. Apart from this aspect of the film that bugged me slightly, it is a good chiller and certainly worth checking out.
The Beast Within is presented with a 1080/24p MPEG4-AVC codec that preserves the films original 2.35:1 theatrical aspect ratio. Shot originally with anamorphic 35mm lenses, Arrow have once again delivered video quality that ranks highly amongst their flagship titles. Comparing it to the DVD version, Arrow's transfer retains the film's original look with no post processing evidence as the print is free from Digital Noise Reduction and Edge Enhancement. A rather dark film throughout, there is enhanced detail is the background that was lost on previous editions due to the black levels being dialled to high. the transfer displays a natural look with a colour palette that is vibrant but not vivid enough to be overbearing onscreen.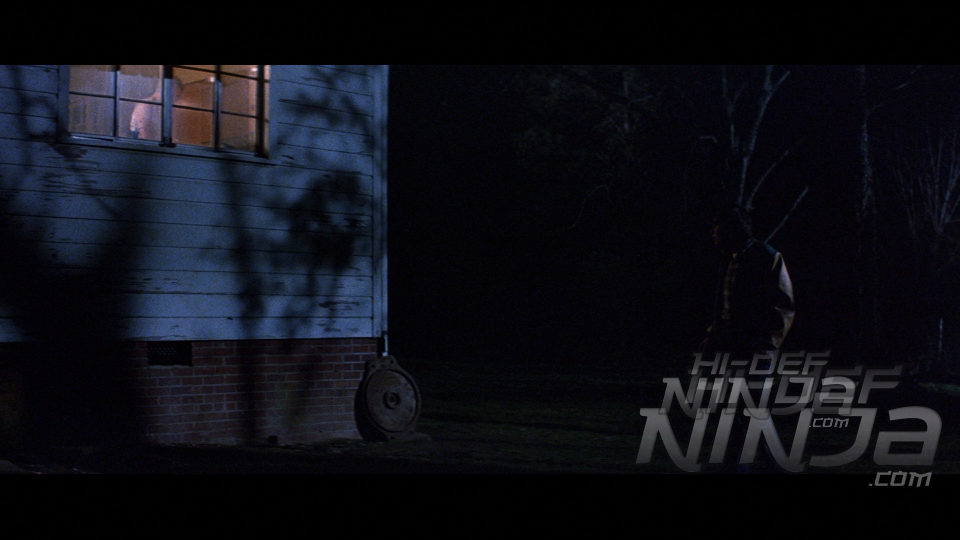 The Beast Within is presented on Blu-ray with a single English LPCM 2.0 audio track which preserves the films original stereo mix. Not exactly an active mix but gets the job done. Dialogue and sound effects are balanced nicely between the two front speakers throughout. The score is given a bit of depth and sounds richer in clarity.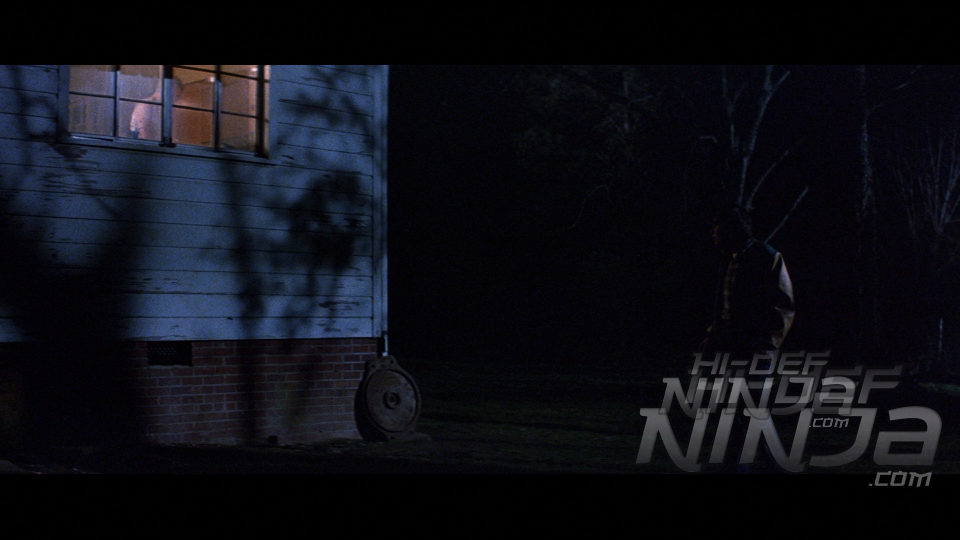 Audio commentary with director Philippe Mora moderated by author Calum Waddell
I Was a Teenage Cicada – The Making of The Beast Within (45:53) : An in-depth look back at Philippe Mora's creature feature classic featuring new interviews with writer Tom Holland, actors Paul Clemens, John Dennis Johnston, Katherine Moffat and effects wizard Garry Elmendorf
Storyboarding The Beast (13:29) An all-new animated featurette in which Philippe Mora discusses the film's journey from storyboard to screen
Image Gallery (04:42) : Including rare production stills from the private collection of star Paul Clemens plus new photographs of various special effects props
Original Trailer (01:27) : The film's rather intriguing theatrical trailer that promises absolute terror
Reversible sleeve with original and newly commissioned artwork by Marc Schoenbach
Collector's Booklet featuring new writing on the film by Lee Gambin, author of Massacred by Mother Nature: Exploring the Natural Horror Film plus a contemporary article on the film's production, all illustrated with original stills and artwork.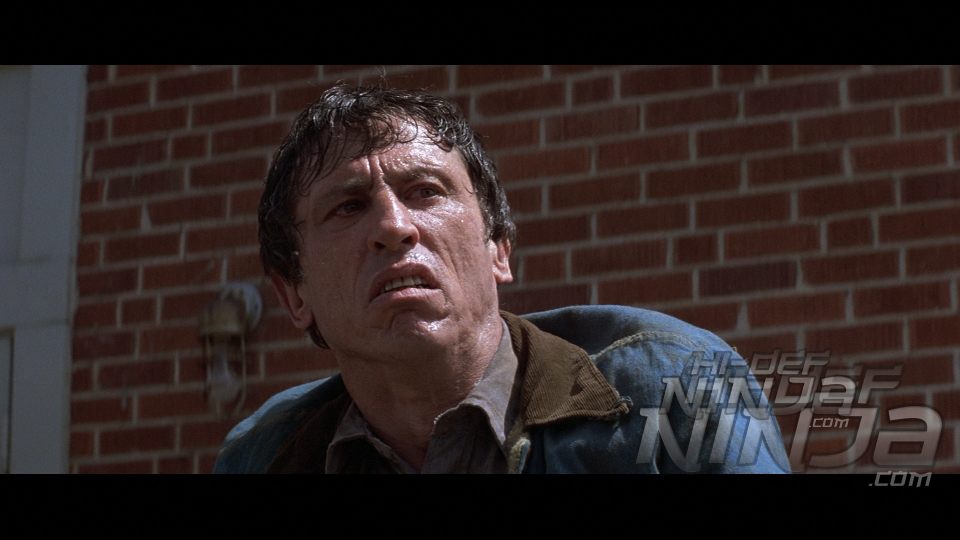 The Beast Within was unknown to me when I first saw it last year via import DVD. The film had never been mentioned to me or had I seen it mentioned anywhere else in the UK. Apart from it's slightly daft (but impressive) finale, it was a great film. Luckily Arrow Video have given this film a bit more recognition in the UK with another first rate Blu-ray release with a transfer that supports it's dark look and an impressive collection of bonus features to explore afterwards.