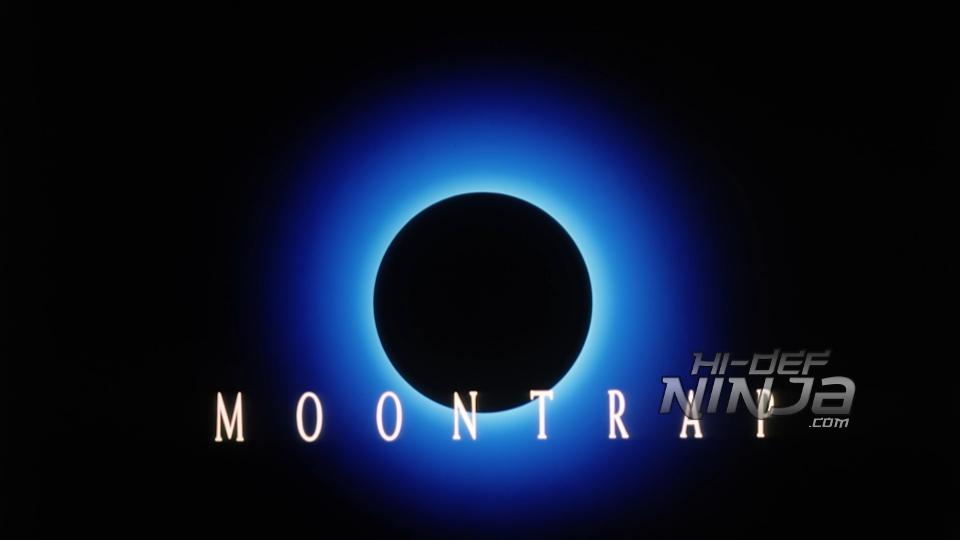 During a routine flight, two veteran space shuttle pilots (STAR TREK's Walter Koenig and THE EVIL DEAD's Bruce Campbell) discover an alien artifact and bring it back to earth. It soon turns out to be an extraterrestrial war robot that is able to recycle any biological or technical material for its own deadly use. The two astronauts are sent to the Moon, where NASA expects to uncover the mystery of the alien robot's origin. They discover an ancient humanoid culture and battle the ultimate threat of the war machines heading to earth.
The above synopsis is a decent summary of the film. The following synopsis was used for the original VHS version….
A routine moon mission turns into a fight for survival for "Star Trek's" Mr Chekov (Walter Koenig) in this thrilling outer space adventure told with terrifying believability. Something has been waiting for Astronaut Jason Grant for 14,000 years – and now he must singlehandedly defeat an army of robots bent on the earth's destruction. Authentic space technology and award winning effects highlight this journey to the outer limits, making for the sci-fi event of the year
The above is literally word-for-word from the back of the VHS case. If you consider Chekov and The Chin rocking a couple of Uzi 9mm's on the surface of the moon as 'Authentic space technology' and can overlook some debatable 'award-winning effects', some delightful scenes involving Chekov doing witty one liners (sadly, he does not deploy any Nuclear Wessels) and Bruce Campbell going all Road House on a coffee machine without the aid of a boomstick, then ladies and gentlemen, you're in for a real B-movie treat! And be warned! As of 2014, a sequel is in production.
The version of the film presented on Blu-ray is the full uncut version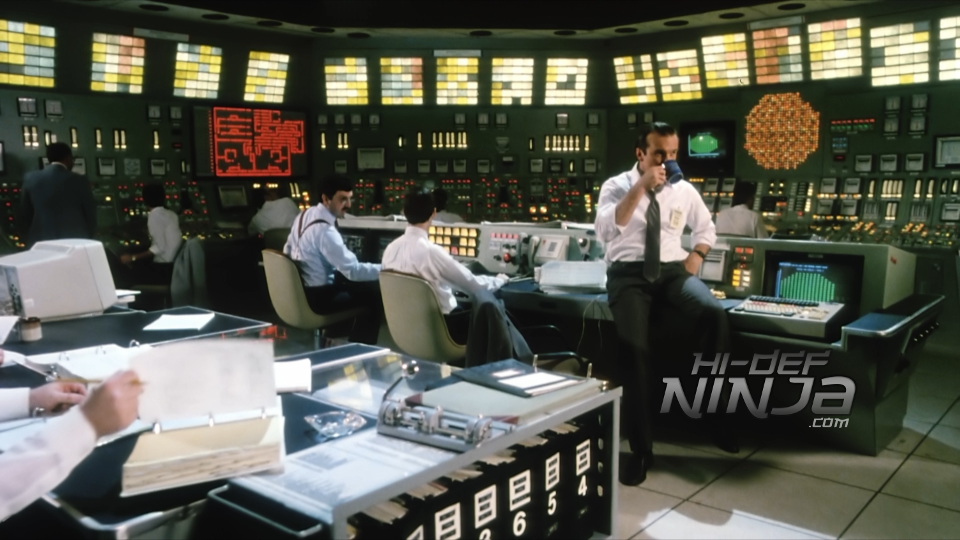 MOONTRAP receives its first home digital video release since the dawn of digital media on a BD50 disc with a 1080/24p MPEG4-AVC codec that preserves the film's original 1.78:1 aspect ratio. Bearing in mind that the print that this transfer is struck from was in pretty poor shape to start with, the video quality on this disc is not perfect (there are some jump cuts in the print where footage has been repaired) but certainly a improvement on the VHS version we've been wearing out since it was first released. Not exactly the most colourful film to start with; it leans towards the cooler end of the colour palette with lots of different shades of grey and white being used predominantly. There are some more vivid colours on display on the earth based scenes but nothing that will pop out the screen. Contrast and black levels seem to be ok but I did notice that during certain scenes with excessive light, it did throw up some compression artefacts hiding in the background. Not overly distracting but noticeable. Skin detail is quite smooth throughout and does exhibit use of digital noise reduction. I've seen worse to be honest. There are some inserts throughout the film that use stock footage which is sourced from lower grade materials but this is no fault of the transfer. A good effort from Digidreams studios though to restore the film from worn print elements but with room for improvement if they ever decide to revisit the title in the future.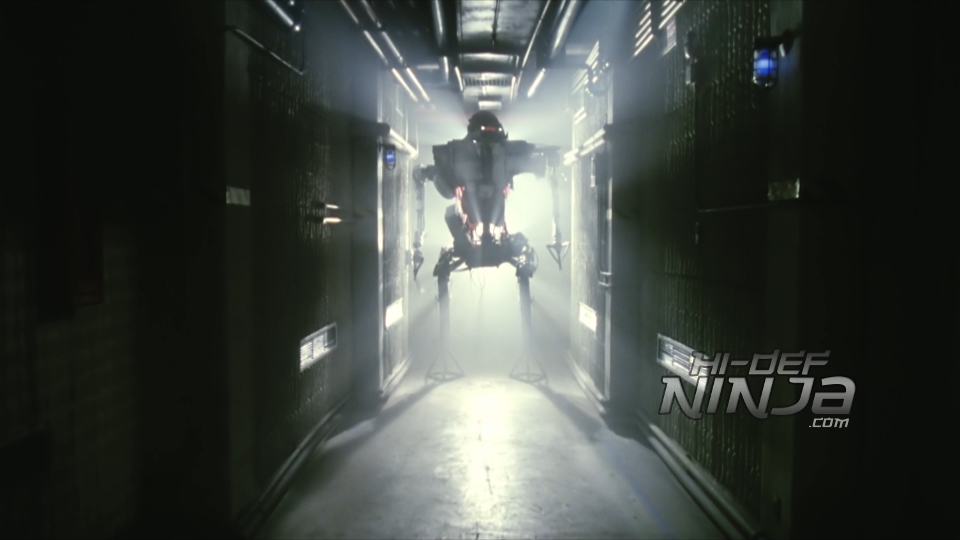 MOONTRAP comes equipped with dual English and German Dolby Digital 5.1 and 2.0 tracks. Trying out the English 5.1 audio mix to start with, the opening scenes had some nice atmospheric effects like when the alien spacecraft appears overhead. Limited but effective use of LFE was also pleasant. There wasn't much surround activity in terms of directional or panning effects but decent background ambience that compliments the front soundstage. However at this point I noticed that dialogue was actually coming out of all five speakers! Not sure what happened there but at this point I switched to the 2.0 track for the original sound mix which, whilst was a more pleasant listen with no errors, was limited due to the source mix.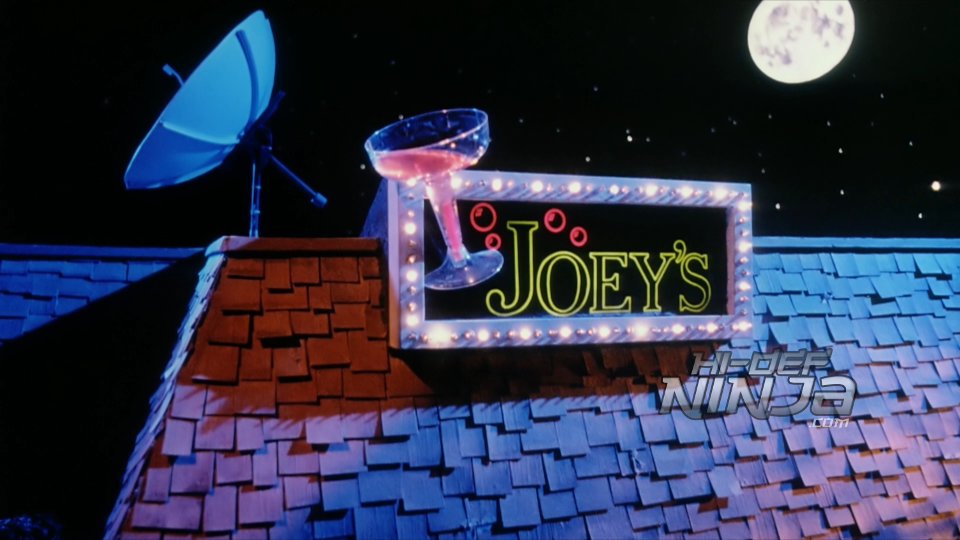 Because this disc is produced for the German market – I have left the menu titles as originally displayed to help the viewer navigate the special features who may not be fluent in German
Disc One (Blu-ray)
Original trailer (02:11) – The film's original trailer is presented on the disc
HD Trailer (02:12) – The same trailer as above but remastered with HD footage
Slide-show (02:51) – A collection of screenshots from the film
Über die Restauration (11:10) – A look at the restoration process using various clips of that film that switch between the raw 35mm scan and finished product. A HD version of the film from the raw 35mm scan would have been interesting to see in all honesty
Artwork-Galerie (02:30) – A collection of posters and various VHS / Laserdisc / DVD artwork from around the world
Interview mit Walter Koenig (32:44) – Interview with Star Trek legend Walter Koenig. In English with German Subtitles
Interview mit Bruce Campbell (21 minutes 32 seconds) – Interview with B Movie legend Bruce Campbell. in English with German Subtitles
Weberatschlag (04:31) – Scans of the German press release
Comic (04:57) – A complete digital version of the film's comic book adaption
Audiokommentar – A Feature audio commentary by Director Robert Dyke and writer Tex Ragsdale
Notch mehr Extras (44 seconds) – A quick introduction by Walter and Bruce to the second page of bonus features
Kino-Aushangfotos (01:28) – A collection of lobby cards
Aus der Zeitung (01:35) – Clippings of reviews and production notes
LOL-Comic (05:24) – A short spoof version of the film made up of screencaps and meme's
Produktionsbider (03:12) – More lobby cards and stills and behinds the scenes photos
Waren Menschen aud dem mond? (34 seconds) – Spoof video of the actual moon landing
Vorwort Von Walter & Bruce (21 seconds) – This is the same introduction to the film from Walter Koenig and Bruce when the disc loads up
Vorwort Von Ekkehardt Belle (01:44) -This is a second introduction to the film that appears when the disc loads up from German actor Ekkehardt Belle. In German with no subtitles
Nachwort Von Ekkehardt Belle (20 seconds) – This Outro to the film which features when the film concludes, again features German actor Ekkehardt Belle. In German with no subtitles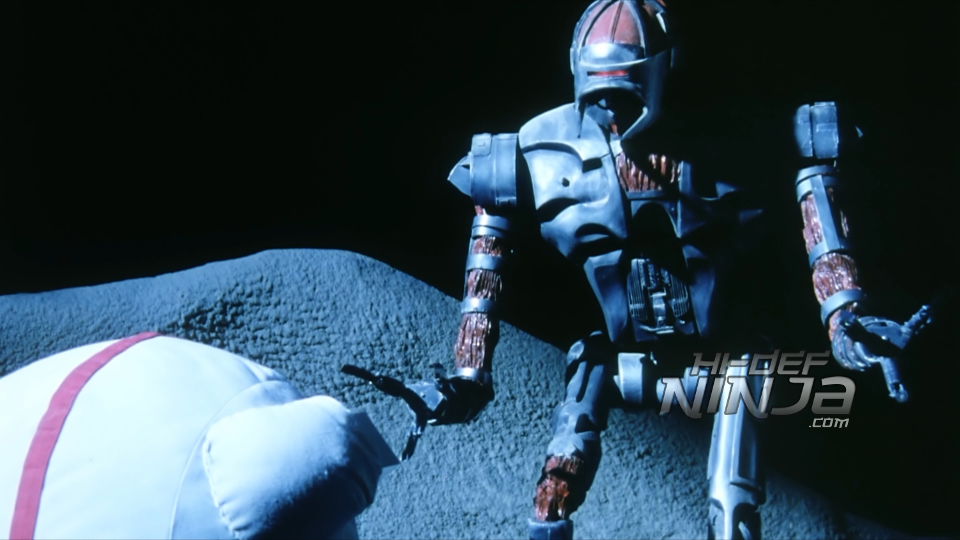 Disc Two (DVD)
This DVD contains both the German Theatrical Version (1hour 23 Minutes) and US Theatrical Version (1 Hour 26 Minutes) of MOONTRAP. Both versions are sourced from VHS masters are of noticeable lower grade and are presented in Dolby Digital 2.0 audio in 4:3 fullscreen. Bit of a nostalgic kick though for VHS collectors like myself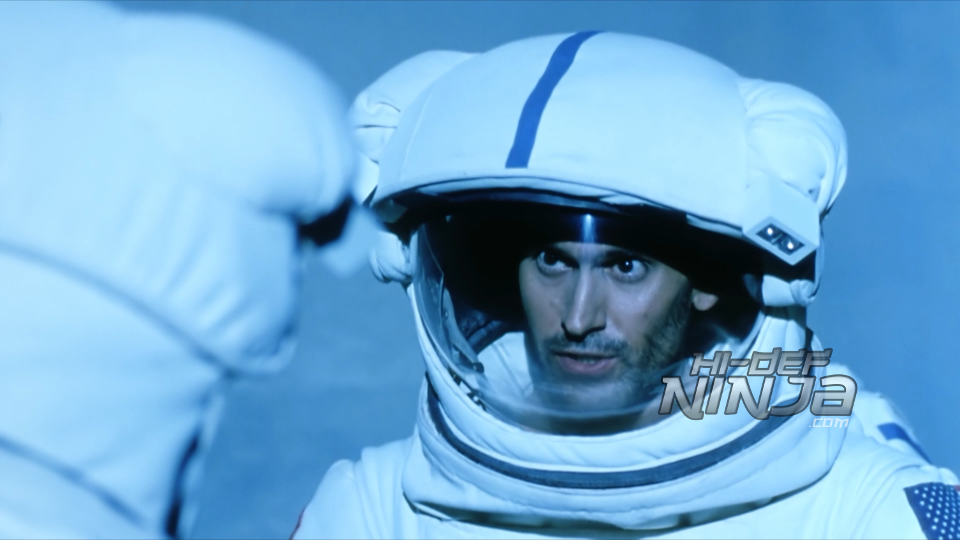 In the case
Comic book – a reprint of the official comic book adaption of MOONTRAP
Collectors Booklet – In German
Reversible artwork – as with all Platinum Cult Collection titles, The package is topped off with an embossed slipcase and dual covers featuring newly commissioned and original key theatrical artwork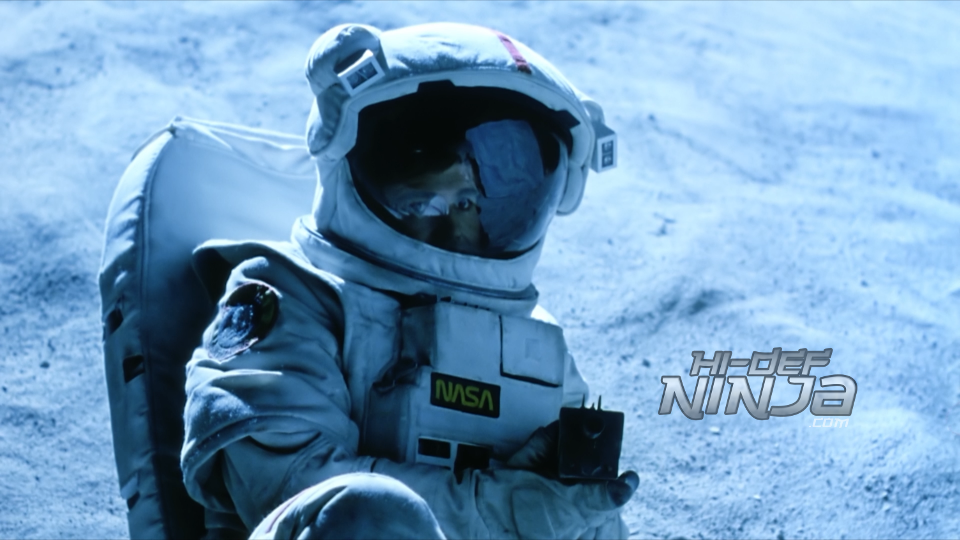 Whilst the audio and video fall a bit short for this release, it's a massive upgrade from the VHS copies that fans have had to put up with for so many years. As stated in the video review, there is room for improvement if Digidreams ever wish to revisit the title. But considering the minimal video releases since it was first released (it was only released on VHS in 1989 in the UK and never seen since), owning the film on digital media is a treat. The highlight though has to be the bonus features on this disc which is quite interesting for MOONTRAP fans. Being a fan of this film since the VHS era (it's a real guilty pleasure for me personally), this package is pretty good.