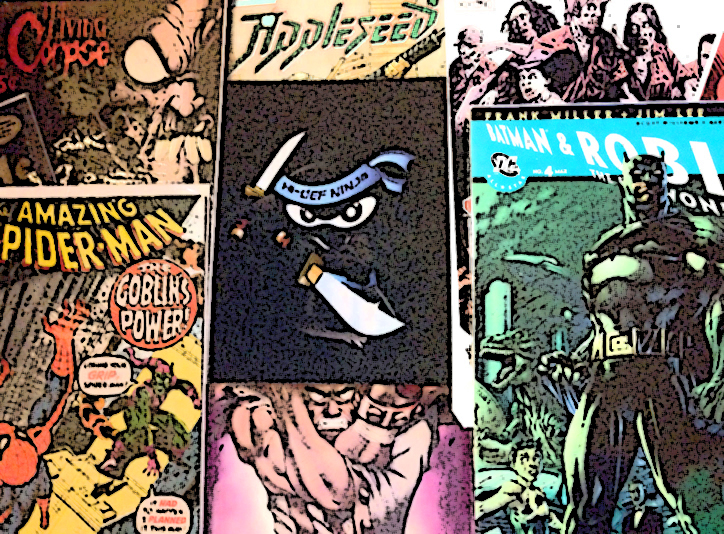 This Week in Comics!
This list includes regular releases, variant covers, Graphic Novels, Trade Paperbacks, Hardcovers and Softcovers. Let us know if there is a title we missed. Enjoy!
NOTE: This is a release guide and availability may vary by retailer, so check with your local shop for more accurate pricing.
Legend:
GN – Graphic Novel
HC – Hard Cover
SC – Soft Cover
TPB – Trade Paperback
______________________________________________________________________________________________
12-GAUGE COMICS
Sherwood TX #2 (Of 5)
-Andrew Robinson Sketch Variant Cover
ACTION LAB ENTERTAINMENT
Hero Cats #1
-Marcus Williams Regular Cover
-Marcus Williams Wraparound Variant Cover
Shinobi Ninja Princess #1 (Of 6)
-Martheus Wade Regular Cover
-Tressa Bowling Variant Cover
ARCANA STUDIO
Steam Engines Of Oz Complete Collection Volume 1 HC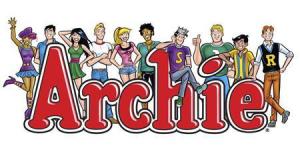 Jughead And Archie Jumbo Comics Digest #5
Mega Man #40
-Colin Lawler Lost In Time Variant Cover
-Patrick Spaziante Regular Cover
Sonic The Hedgehog Volume 1 Countdown To Chaos TPB
Sonic Universe #67
-Ryan Jampole Pixel Cut Scene Variant Cover
-Tracy Yardley Regular Cover
ART OF FICTION
All Crime #3 (Of 3)
ASPEN COMICS
Damsels In Excess #2
-Cover A Mirka Andolfo
-Cover B Jenevieve Broomall
-Cover C Elizabeth Torque
AUTISM AT FACE VALUE
Face Value #1
BBC BOOKS
Doctor Who Tales Of Trenzalore The Eleventh Doctor's Last Stand SC

Kang And Kodos #1
Adventure Time Marceline And The Scream Queens Mathematical Edition HC
Bee And Puppycat #3
-Cover A Natasha Allegri
-Cover B Zac Gorman
-Cover C Chrystin Garland
Bravest Warriors #23
-Cover A Tara Helfer
-Cover B Renata Latipova
-Cover C Mike Bear
Evil Empire #4
-Cover A Jay Shaw), $3.99
Grace Randolph's Supurbia Volume 4 TPB
Regular Show #14
-Cover A Andy Hirsch
-Cover B Chelsea McAlarney
-Cover C Jake Wyatt
-Cover D Dustin Nguyen
Steed And Mrs. Peel We're Needed #2 (Of 6)
-Cover A Alice X. Zhang
Talent Deluxe Edition TPB
BROADSWORD COMICS
Tarot Witch Of The Black Rose #87
-Deluxe Edition
COMIC SHOP NEWS
Comic Shop News #1419
COMIXTRIBE
And Then Emily Was Gone #2 (Of 5)
-Cover A Iain Laurie
-Cover B Nick Pitarra
CRYPTOZOIC ENTERTAINMENT
Hugh Howey's Wool #2
DANGER ZONE
Bo Plushy Gangsta #4

Archie Archives Volume 10 HC
Baltimore The Witch Of Harju #2 (Of 3)
Blood Blockade Battlefront Volume 6 TPB
Captain Midnight #14
Conan The Avenger #5
Conan Volume 16 The Song Of Belit HC
Deep Gravity #2 (Of 4)
Dream Thief Escape #3 (Of 4)
Edgar Rice Burroughs' Tarzan The Sunday Comics Volume 2 1934-1936 HC
Emily And The Strangers Breaking The Record #3 (Of 3)
Goon Occasion Of Revenge #2 (Of 4)
Groo Vs Conan #2 (Of 4)
Halo Escalation #9
Hatsune Miku Unofficial Hatsune Mix TPB
Massive #26
Mind MGMT #25
Pariah #7 (Of 8)
POP #1 (Of 4)
Sin City Playing Cards
-2nd Edition
Star Wars Legacy II #18
Sundowners #1
Tomb Raider #7
X Volume 3 Siege TPB
Dark Horse Collectibles
Game Of Thrones Arya Stark Figure – $24.99
Game Of Thrones Robb Stark Figure – $24.99
Legend Of Zelda Twilight Princess Ganondorf Figure – $124.99
Legend Of Zelda Twilight Princess Link Figure – $79.99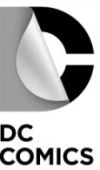 Adventures Of Superman #16
All-Star Western #34
-Final Issue
Aquaman #34
-Dan Panosian DC Universe Selfie Variant Cover
-Paul Pelletier & Sean Parsons Regular Cover
Batman '66 #14
-Joe Quinones DCU Selfie Variant Cover Edition
-Michael Allred Regular Cover
Batman Beyond Universe #13
Batman Eternal #21, $2.99
Batman Superman #13
-Ben Oliver Variant Cover), AR
-Dan Jurgens & Danny Miki Batman 75 Variant Cover
-Jae Lee Combo Pack Cover
-Jae Lee Regular Cover
Bodies #2 (Of 8)
Catwoman #34
-Stephane Roux DC Universe Selfie Variant Cover
-Terry Dodson & Rachel Dodson Regular Cover
DC Universe Vs The Masters Of The Universe TPB
Dead Boy Detectives #8
Fables Volume 20 Camelot TPB
Flash #34
-Brett Booth & Norm Rapmund Regular Cover
-Eddy Barrows & Eber Ferreira DC Universe Selfie Variant Cover
Green Lantern New Guardians Volume 4 Gods And Monsters TPB
Harley Quinn #10
-Amanda Conner Regular Cover
-Amanda Conner Variant Cover
He-Man And The Masters Of The Universe #16
Injustice Gods Among Us Year Two #10
Justice League Dark #34
-Kyle Baker DC Universe Selfie Variant Cover
-Mikel Janin Regular Cover
New 52 Futures End #17
Red Lanterns #34
Secret Origins #5
Sinestro #5
Star-Spangled War Stories Featuring G.I. Zombie #2
-Darwyn Cooke Regular Cover
-Howard Porter Variant Cover
Superman #34
-John Romita Jr. & Klaus Janson Black & White Variant Cover
-John Romita Jr. & Klaus Janson Combo Pack Cover
-John Romita Jr. & Klaus Janson Regular Cover
-John Romita Jr. & Klaus Janson Variant Cover
-Neil Edwards & Danny Miki DC Universe Selfie Variant Cover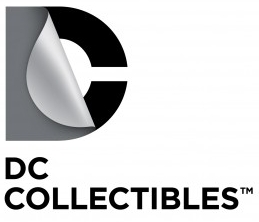 DC Comics Bombshells Stargirl Statue – $124.95
DC Comics The New 52 Red Hood And The Outlaws Arsenal Action Figure – $24.95
DC Comics The New 52 Red Hood And The Outlaws Red Hood Action Figure – $24.95
Scribblenauts Unmasked Mini Figures Blind Mystery Box Series 3
-8 New Single Figures
DIAMOND PUBLICATIONS
Game Trade Magazine #175
Previews #312
-September 2014
DRAWN AND QUARTERLY
Even More Bad Parenting Advice GN

Army Of Darkness Ash Gets Hitched #2 (Of 4)
-Cover A Jae Lee
-Cover B Francesco Francavilla
-Francesco Francavilla Virgin Variant Cover
-Jae Lee Black & White Variant Cover
-Lucio Parrillo Subscription Variant Cover
Bobs Burgers #1
-Belcher Girls Variant Cover
-Belcher Girls Virgin Variant Cover
-Blank Authentix Variant Cover
-Devon Roth Regular Cover
-Devon Roth Virgin Variant Cover
-Tony Gennaro & Bernard Derriman Retailer Shared Variant Cover
Dejah Of Mars #1 (Of 4)(Mel Rubi Ultra-Limited Risque Black & White Variant Cover
Flash Gordon #1
-Death To Ming Cover
Flash Gordon #5
-Ken Haeser Li'l Flash Subscription Variant Cover
-Marc Laming Regular Cover
-Roberto Castro 80th Anniversary Variant Cover
Lady Rawhide Volume 1 TPB
Legenderry A Steampunk Adventure #3 (Of 7)
-Joe Benitez Ultra-Limited Virgin Variant Cover
Six Million Dollar Man Season 6 #1
-Alex Ross Ultra-Limited Virgin Variant Cover
Turok Dinosaur Hunter Volume 1 Conquest TPB
EAGLEMOSS PUBLICATIONS
DC Superhero Chess Figurine Collection Magazine Binder
FUTURE DUDE
Brainstorm #1, $3.99
GOODMAN
Herge And The Treasures Of Tintin HC
HERMES PRESS
Johnny Hazard The Complete Newspaper Dailies Volume 3 1947-1949 HC

24 #5
-Cover A Paul Shipper
-Cover SUB Photo
7th Sword #4 (Cover A Andrew Robinson
Borderlands The Fall Of Fyrestone #2
-Cover A Agustin Padilla
-Cover SUB Sergio Davila
Cartoon Network Super Secret Crisis War #3 (Of 6)
-Cover A Derek Charm
-Cover RI Sean Galloway
-Cover SUB Troy Little
Ghostbusters #19
-Cover A Dan Schoening
-Cover RI Roberto Goiriz
-Cover SUB Tristan Jones
Godzilla Rulers Of Earth #15
-Cover A Paul Hanley
-Cover RI Jeff Zornow
Illegitimates HC
Kill Shakespeare The Mask Of Night #3 (Of 4)
-Cover A Andy Belanger
-Cover SUB J.K. Woodward
Last Fall #1 (Of 5)
-Casey Maloney 2nd Printing Variant Cover
Last Fall #2 (Of 5)
-Cover A Phil Hester
-Cover SUB Phil Hester
Magic The Gathering The Complete Collection Oversized HC
Mars Attacks Deluxe Edition HC
Ragnarok #1
-Walter Simonson Cover A 2nd Printing Variant Cover
-Walter Simonson Cover SUB 2nd Printing Variant Cover
Star Trek Harlan Ellison's The City On The Edge Of Forever The Original Teleplay #2 (Of 5)
-Juan Oritz 2nd Printing Variant Cover
Star Trek Harlan Ellison's The City On The Edge Of Forever The Original Teleplay #3 (Of 5)
-Cover A Juan Oritz
-Cover SUB Paul Shipper
Teenage Mutant Ninja Turtles The Works Volume 3 HC
Teenage Mutant Ninja Turtles Turtles In Time #3 (Of 4)
-Cover A David Petersen
-Cover SUB Ben Bates-
Transformers More Than Meets The Eye #32
-Cover A Alex Milne
-Cover RI Casey Coller
-Cover SUB Nick Roche
Transformers Vs G.I. JOE #2
-Cover A Tom Scioli
-Cover RI Tom Scioli), AR
-Cover SUB Ed Piskor
V-Wars #5
-Cover A Ryan Brown
-Cover SUB Kevin Eastman

Black Science #8
C.O.W.L. #3
-Trevor McCarthy 2nd Printing Variant Cover
C.O.W.L. #4
Chew Warrior Chicken Poyo #1
-Rob Guillory 2nd Printing Variant Cover
Dream Police #4
Drumhellar #8
Fuse Volume 1 The Russia Shift TPB
Genius #4 (Of 5)
Genius #5 (Of 5)
Low #1
-2nd Printing Variant Cover
Low #2
Manhattan Projects #23
Mice Templar IV Legend #13
-Cover A Michael Avon Oeming
-Cover B Cover B Victor Santos & Chandra Free
Outcast By Kirkman And Azaceta #2
-2nd Printing Variant Cover
Outcast By Kirkman And Azaceta #3
Revival #23
Saga #22
Sex #15
Spawn #246
-Cover A Szymon Kudranski & Todd McFarlane
-Cover B Todd McFarlane
Wayward #1
-Cover A Steve Cummings & Ross A. Campbell
-Cover B Alina Urusov
-Cover C Jeff Cruz
-Cover D Adam Warren & John Rauch
White Death HC
-New Printing
Wildfire #3
-Cover A Linda Sejic
-Cover B Stjepan Sejic
KENZER AND COMPANY
Knights Of The Dinner Table #211
KODANSHA COMICS
Attack On Titan Volume 13 GN
Cage Of Eden Volume 15 GN
No. 6 Volume 8 GN
Sankarea Volume 8 GN
Say I Love You Volume 3 GN
Wallflower Volume 33 GN
LIVERIGHT
Kill My Mother GN

All-New Invaders #9
All-New Ultimates #7
All-New X-Men #31
-Mike Del Mundo Agents Of S.H.I.E.L.D. Variant Cover
-Stuart Immonen Regular Cover
Amazing Spider-Man #1.4
-Alex Ross Regular Cover
-Alex Ross Sketch Variant Cover
Amazing Spider-Man #2
-Humberto Ramos 2nd Printing Variant Cover
Amazing Spider-Man #3
-Humberto Ramos 2nd Printing Variant Cover
Avengers #34
-Leinil Francis Yu Regular Cover
-Paolo Rivera Agents Of S.H.I.E.L.D. Variant Cover
Avengers Undercover #9
Avengers Undercover Volume 1 Descent TPB
Cyclops #4
Deadpool Vs Carnage TPB
Fantastic Four #9
Fantastic Four Volume 1 The Fall Of The Fantastic Four TPB
Guardians Of The Galaxy #18
-Alex Ross 75th Anniversary Sketch Variant Cover
-Alex Ross 75th Anniversary Variant Cover), AR
-Ed McGuinness Regular Cover
Inhuman #4 (Ryan Stegman Regular Cover
Jessica Jones The Pulse The Complete Collection TPB
Marvel Masterworks Atlas Era Tales Of Suspense Volume 1 TPB
Marvel Masterworks Atlas Era Tales Of Suspense Volume 1 TPB
-Direct Market Variant Edition Volume 68
Marvel Masterworks Marvel Rarities Volume 1 HC
-Direct Market Variant Edition Volume 209
Marvel Previews #133
-October 2014 For Products On-Sale December 2014
Marvel Universe Ultimate Spider-Man #29
Ms. Marvel #2
-Jamie McKelvie 4th Printing Variant Cover
New Warriors Volume 1 The Kids Are All Fight TPB
Original Sin #2 (Of 8)
-Julian Totino Tedesco 2nd Printing Variant Cover
Original Sin #3 (Of 8)
-Julian Totino Tedesco 2nd Printing Variant Cover
Original Sin #5 (Of 8)
-Julian Totino Tedesco 2nd Printing Variant Cover
Original Sin #5.1
-Dale Keown 2nd Printing Variant Cover
Original Sin #5.4
Original Sin #6 (Of 8)
-Julian Totino Tedesco 2nd Printing Variant Cover
Oz Dorothy And The Wizard In Oz TPB
Savage Hulk #3
-Alan Davis Regular Cover
-Jim Starlin Variant Cover
Secret Service Kingsman HC
-Premiere Edition
Silver Surfer #5
-Gerald Parel Guardians Of The Galaxy Variant Cover
-Michael Allred Regular Cover
Thunderbolts #30
Uncanny Avengers #23
-Agustin Alessio Regular Cover
-Emma Rios Agents Of S.H.I.E.L.D. Variant Cover
Wolverine #12
-Ryan Stegman Variant Cover
-Steve McNiven Regular Cover
Wolverine And The X-Men #8
X-Force By Craig Kyle And Chris Yost The Complete Collection Volume 2 TPB
X-Force Volume 1 Dirty Tricks TPB
MOONSTONE
Saint The Man Who Wouldn't Die GN
NBM
Invincible Days HC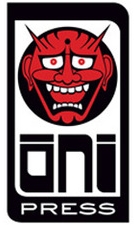 Courtney Crumrin Special Edition Volume 6 Final Spell HC
Letter 44 #9
Sixth Gun #42
OSSM COMICS
Monomyth #2 (Of 3)
PAPERCUTZ
Ariol Volume 5 Bizzbilla Hits The Bullseye SC-
LEGO Legends Of Chima Volume 2 The Right Decision HC-
REBELLION
Brass Sun #4 (Of 6)
Jaegir
-One Shot
RED 5 COMICS
Bad Dreams #4 (Of 5)
Haunted #4 (OF 4)
SALAZAR ENTERTAINMENT
Pariah Missouri Volume 1 GN
SEVEN SEAS ENTERTAINMENT
Alice's Adventures In Wonderland And Through The Looking Glass GN
SHH PRODUCTIONS
Bettie Page In Danger #0
-Double Feature Pack
SUPER GENIUS
WWE Superstars #7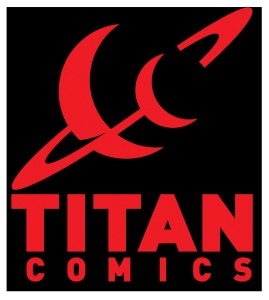 Alien Legion Uncivil War #3 (Of 4)
Art Of John Alvin HC
Charley's War Omnibus Volume 1 TPB
Doctor Who The Tenth Doctor #2
-Alice X Zhang Regular Cover
-Elena Casagrande Black & White Variant Cover
-Elena Casagrande Variant Cover
-Photo Subcription Cover
TOON BOOKS
Theseus And The Minotaur GN
TOR BOOKS
Clockwork Sky Volume 2 GN
Rai #1
-Clayton Crain 4th Printing Variant Cover
Rai #3
-Clayton Crain 2nd Printing Variant Cover
Rai #4
-Clayton Crain Regular Cover
-Donovan Santiago #ValiantCraft Cover
X-O Manowar #28
-Digeo Bernard Regular Cover
-Donovan Santiago #ValiantCraft Cover
-Stephen Segovia Variant Cover
VERTICAL
Cardfight Vanguard Volume 3 GN
VISIBLE INK PRESS
Sci-Fi Movie Guide The Universe Of Film From Alien To Zardoz SC
-2nd Edition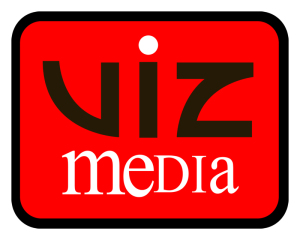 Shonen Jump Pack 2014 #3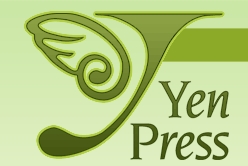 BTOOOM Volume 7 GN
High School DXD Volume 2 GN
Maximum Ride Volume 8 TPB
Sword Art Online Novel Volume 2 Aincrad SC
Triage X Volume 7 GN

Grimm Fairy Tales Presents Godstorm Hercules Payne #5 (Of 5)
-Cover A Paola Pantalena
-Cover B Eric J
-Cover C Vincenzo Cucca
Grimm Fairy Tales Presents Warlord Of Oz #4 (Of 6)
-Cover A Mike Lilly
-Cover B Richard Ortiz
-Cover C Jose Luis