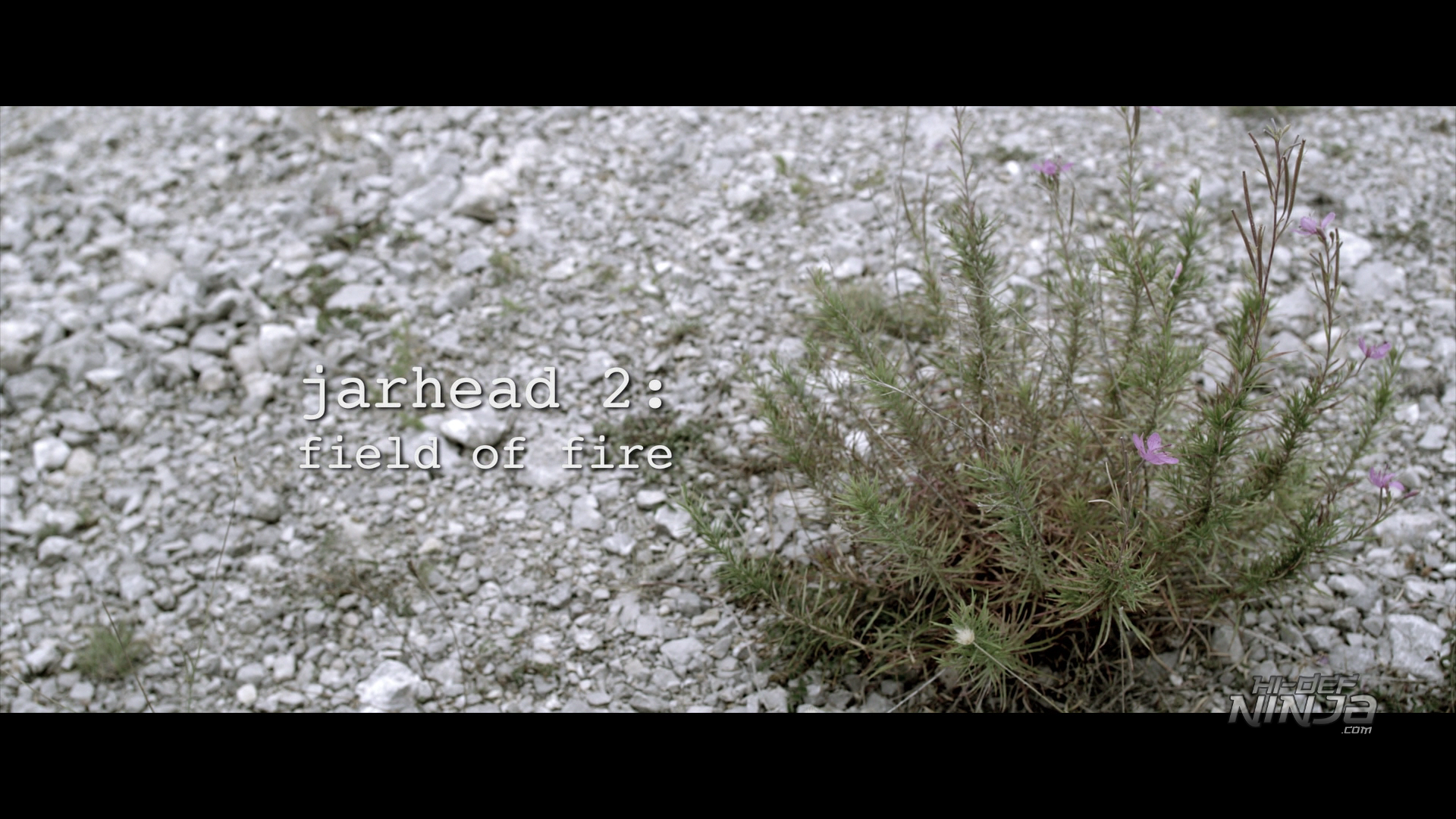 In Afghanistan, Corporal Chris Merrimette has been given command of a resupply mission by his CO. He is in charge of his squad after his superior was killed in a firefight and Merrimette is still a bit shaken up. His unit is comprised of Cpl Kettner, Lance Corporal 'Danni' Allen, Private Soto, and Private Li. He has also been assigned an Afghani National Army Soldier, Private Khalid Hassan abu Faisal to help with the mission.
While riding in their convoy to the destination, they come across a Navy SEAL who needs their help. Senior Chief Fox is to extract a woman named Anoosh, a female who has defied the Taliban by starting a rebellion. After picking her up, the team gets ambushed by the Taliban who are looking for Anoosh and lose their vehicles. The team now has to go on foot to get Anoosh and themselves back to the base alive.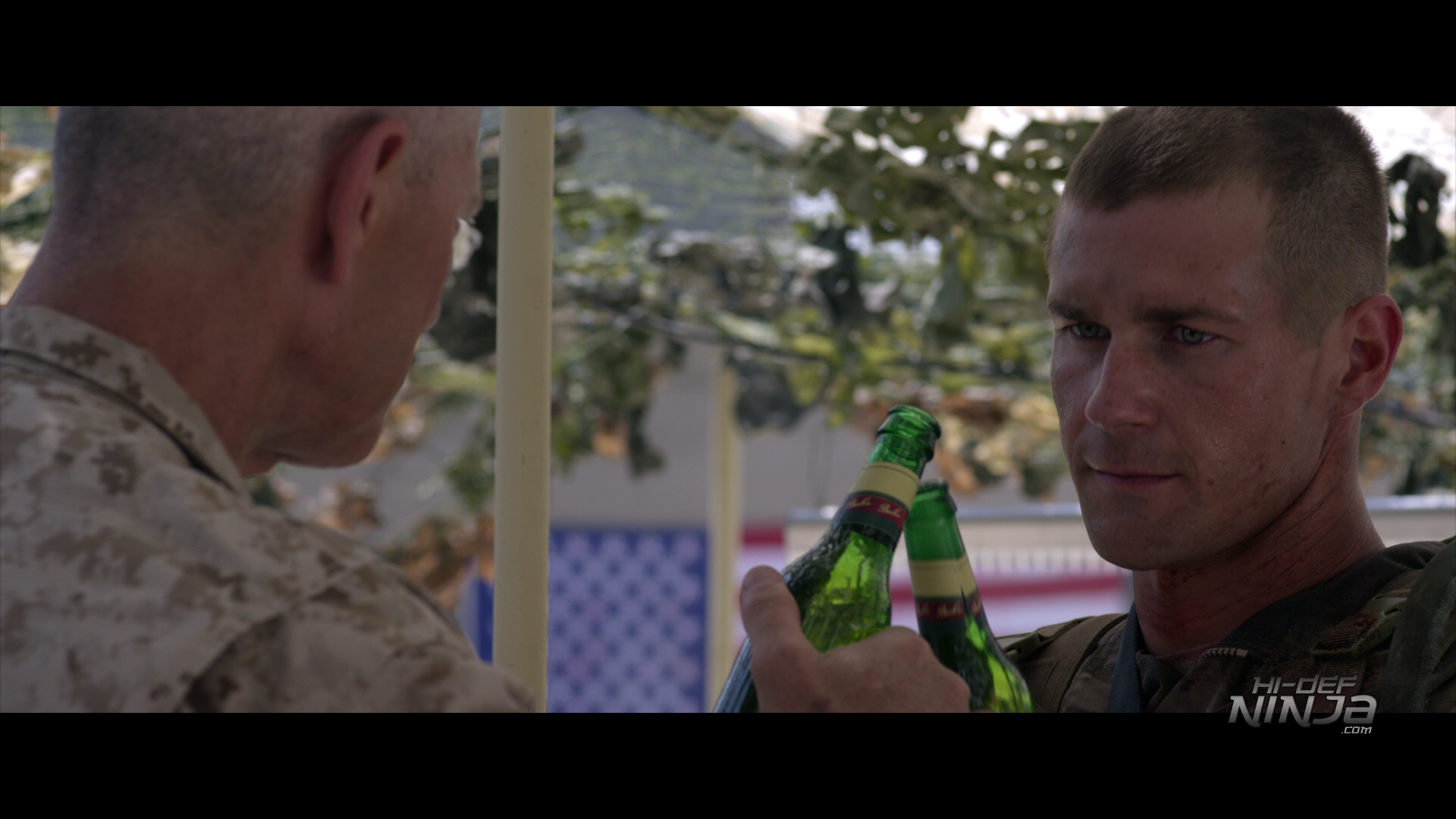 JARHEAD 2: FIELD OF FIRE is a direct-to-video movie that I hadn't really heard too much about until it got closer to the release date. It's a sequel to the 2005 movie with Jake Gyllenhaal, but it's only connected by name. The only bit that makes it related to the first JARHEAD is the fact that they're marines and Jarhead is a nickname from that section of US Armed forces. The movie bounces around from skirmish to skirmish with some forced dramatic moments in-between. The big problem with that is that there is barely any character development for the viewer to care about the issues that the characters are having. The development that is done is only superficial. The movie includes two versions: a rated and unrated, but the differences are negligible with the unrated version being 6 seconds shorter.
Cast
Cole Hauser as Special Operations Senior Chief Fox
Josh Kelly as Cpl Chris Merrimette
Danielle Savre as Danielle 'Danni' Allen
Bokeem Woodbine as Cpl Danny Kettner
Ronny Jhutti as Pte Khalid
Cassie Layton as Anoosh
Jesse Garcia as Pte Rafael Soto
Jason Wong as Pte Justin Li
Esai Morales as Cpt Jones
Stephen Lang as Major James Gavins
JARHEAD 2 has a 1080p AVC transfer that was done with care. Because they're in such an arid setting, most of the colors are some shade of brown or tan. There are few scenes where the greens jump off the screen. One scene in particular is while the marines are waiting in tall, green foliage to attack the enemy. As the shot widens, the color is bold and vibrant. Throughout the whole movie, the skin tones are natural and are perfectly toned given that particular soldier's ethnicity. The contrasting is also spot-on with a lot of the scenery, uniforms, and even weapons being a few shades off from each other. There's no doubt about it, this transfer looks excellent.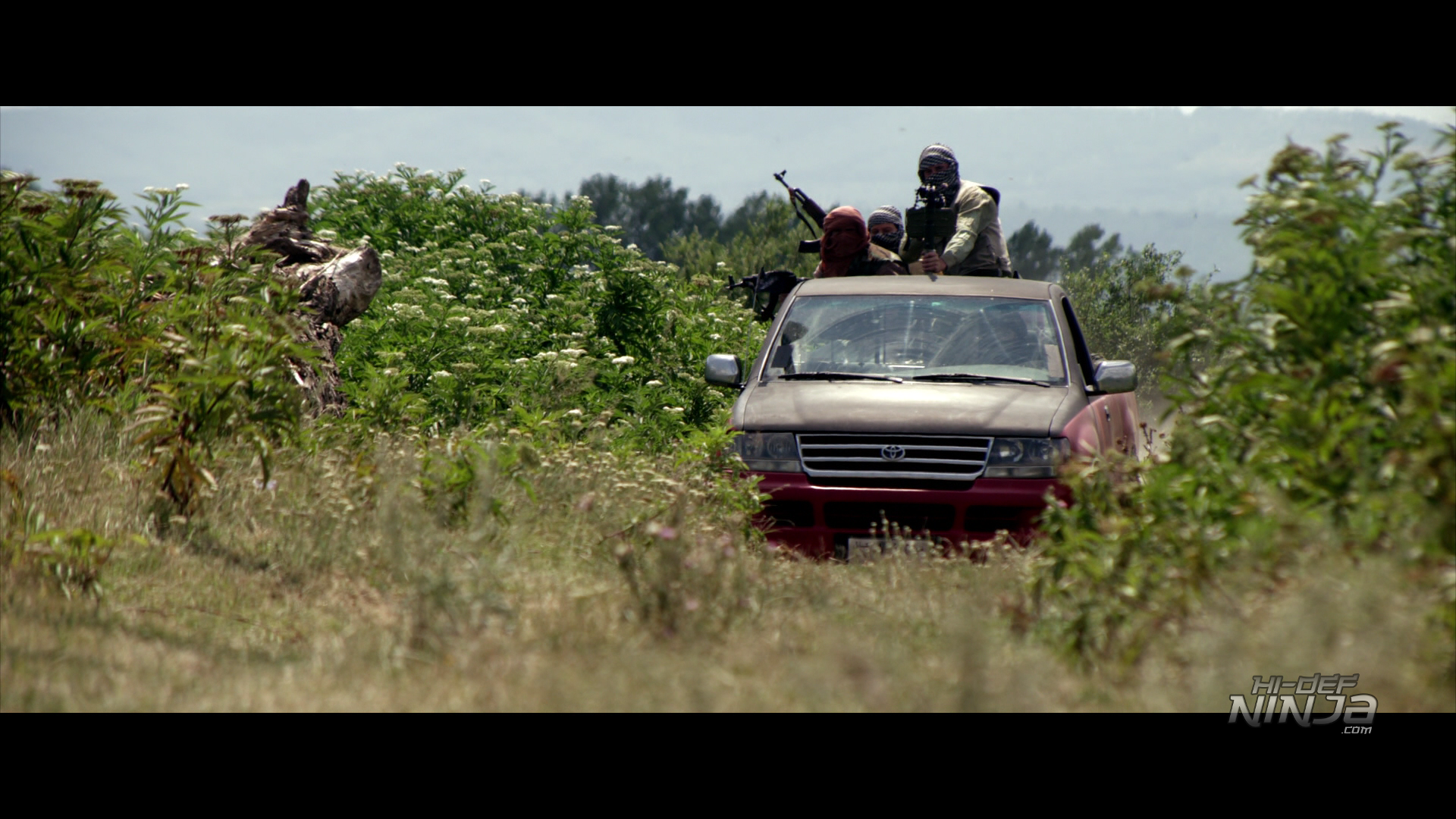 Like the video transfer, the audio mix shines on the release. With a movie with a lot of gunfire, the DTS-HD MA 5.1 mix does a lot of sweeping with the bullets being fired from all directions. The sound mixer or director impressed me by making sure that there is a variety of gunfire. They realized that no two types of firearms sound the same due to the rate of fire. Also, during the action scenes, there is distinguishable dialogue of soldiers giving and receiving orders. The score adds another layer to the already strong mix with good range of LFEs and highs. Like I said, it is quite the impressive mix on this release.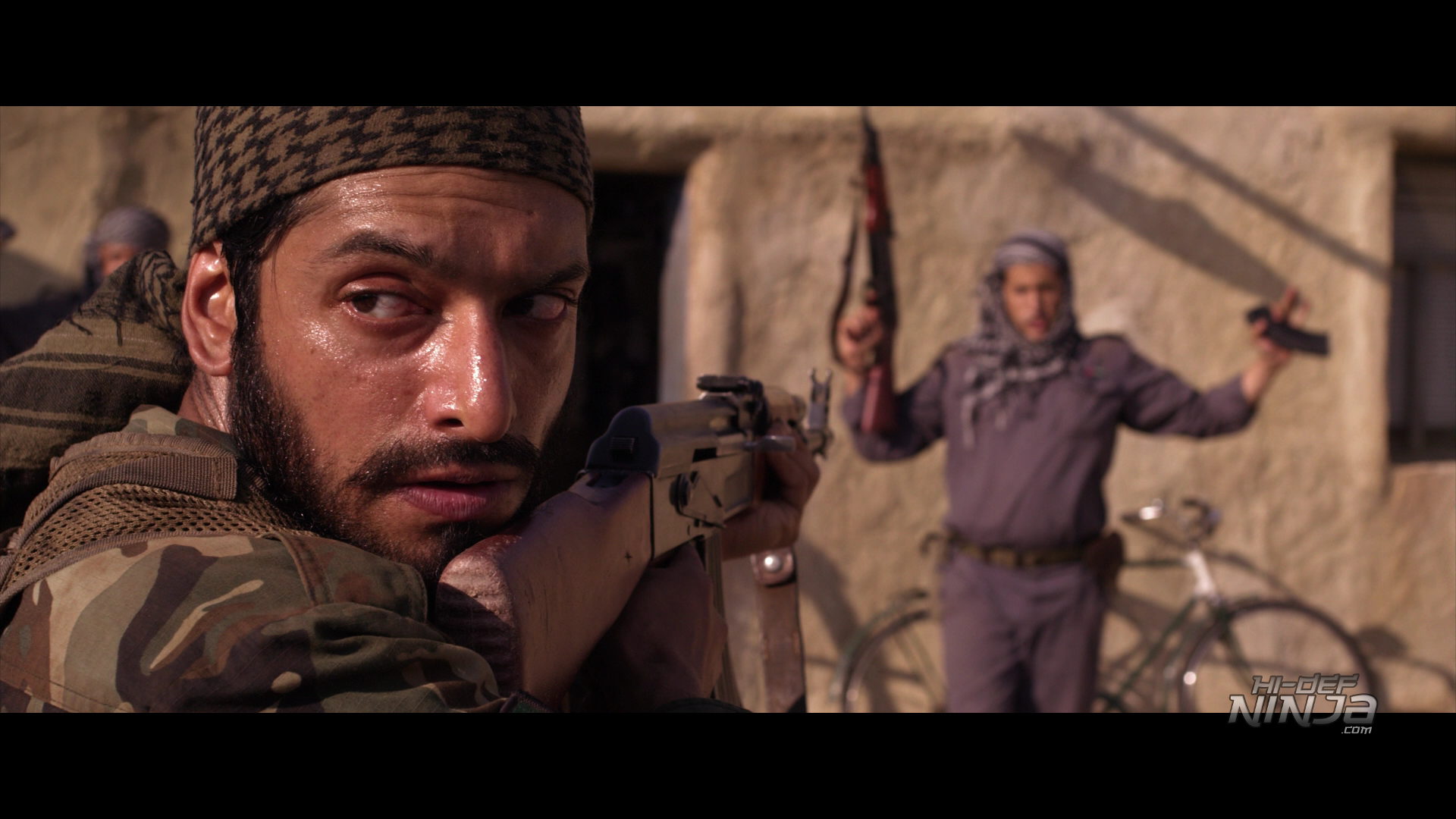 The features on the release are extremely light. Other than the two versions of the movie, there are two deleted scenes and that's it.
Bonus Features
-Two versions of the film:
1:42:30 unrated running time
1:42:36 rated running time
-Deleted scenes: there are only two deleted scenes included and they are very short.
Target practice
It depends
Disc Details
Two-disc set w/1 Blu-ray and 1 DVD
iTunes Digital Copy
UltraViolet Digital Copy
Edition Ratings
Rated R Version
Unrated Version
Region Code
Region Free
Video Resolution
1080p MPEG-4 AVC
Aspect ratio: 2.40:1
Audio Mixes
English DTS-HD Master Audio 5.1
Spanish DTS 5.1
Subtitles
English SDH
French
Spanish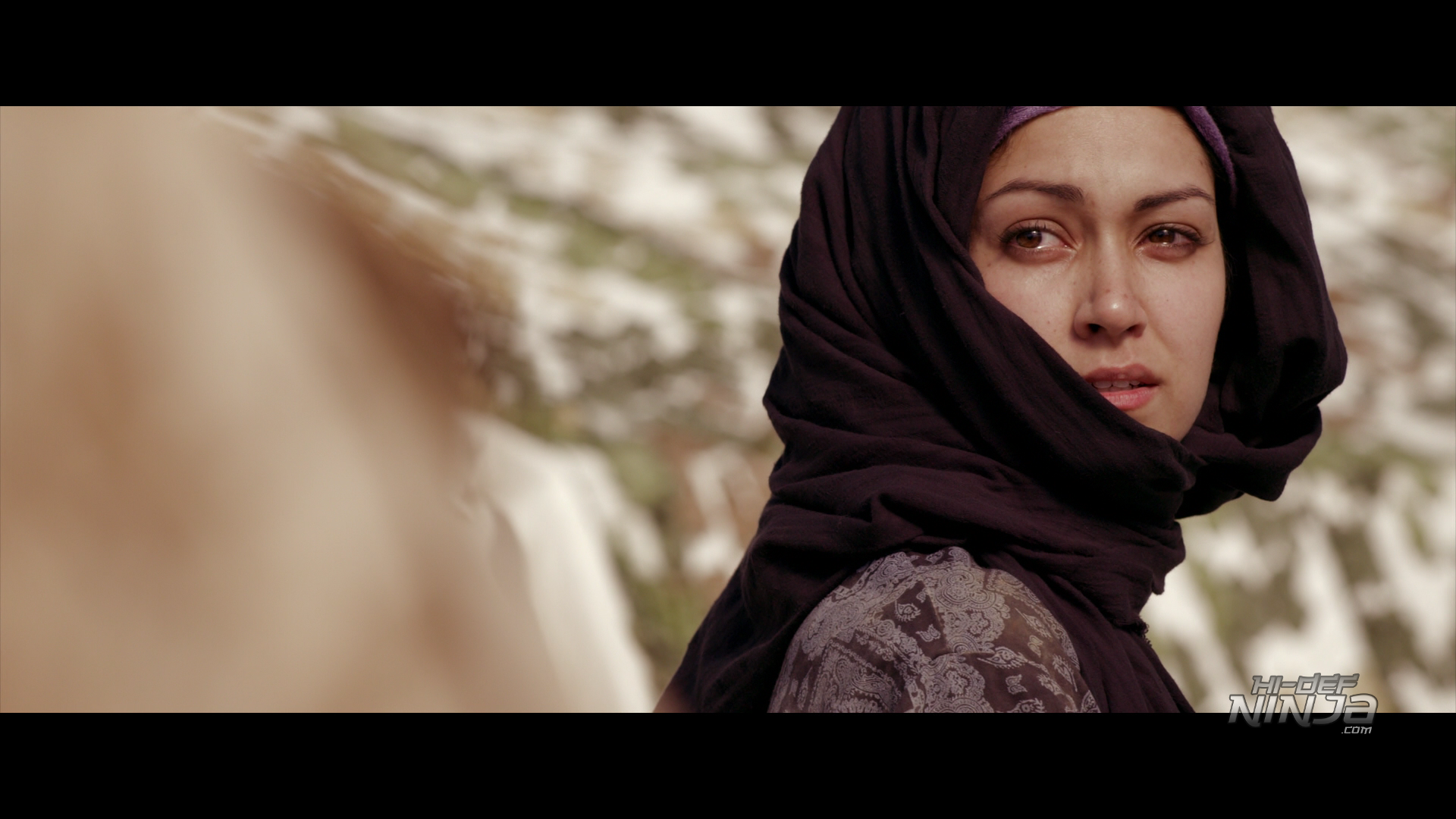 There are times when direct-to-video sequels do very well, but unfortunately this one stumbled a bit. The scenes with the action are decent enough, but what made the pacing feel wrong is in-between those firefights. Like I said, the scenes feel like they try and force an emotional connection to the soldiers, but it's never successful. On the other hand, the release itself is very well done. The audio mix was carefully pieced together with many layers of music, effects and dialogue without one over-powering the other. What really impressed me is the gunfire that immerses you in to the situations the group finds themselves in. The video transfer looks so clean and sharp that it's now what I have come to expect from Universal's releases. If you're in to war movies with a lot of action scenes, then this is a movie for you — but don't expect a movie with much depth or plot.