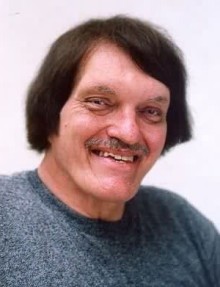 Richard Kiel was best known for his role as iconic James Bond villain, Jaws. Appearing alongside Roger Moore in THE SPY WHO LOVED ME and MOONRAKER, Kiel's Jaws was a menacing, metal-mouthed giant. After all, at 7-feet, 2-inches, it wouldn't take much for Jaws to overpower Bond. He only appeared in the two Bond films, but that didn't stop Jaws from going after 007 in further adventures. Kiel's likeness also appeared in several James Bond video games including the smash Nintendo 64 hit, GOLDENEYE 007.
Kiel's size was something that was usually only seen in a wrestling ring, circus tent or on a basketball court. While he's best known for his villainous Bond role, Kiel was a gentle giant with a heart of gold. 
Moore tweeted early Thursday:
I am totally distraught to learn of my dear friend Richard Kiel's passing. We were on a radio programme together just a week ago. Distraught.
His career spanned over 40 decades where he performed in dozens upon dozens of films and television series. He appeared in the original THE NUTTY PROFESSOR, alongside Adam Sandler in HAPPY GILMORE, and in 2010, voiced the character of Vladimir in Disney's TANGLED. He even auditioned for the role of the Incredible Hulk in the 1970s — a role that ultimately went to Lou Ferrigno. 
Sandler also paid his respects via Twitter:
Richard Kiel was one of the nicest, funniest guys I've ever met. I'll never forget hanging out with him & how good he was to everyone.
Kiel had been admitted into a hospital in Fresno, CA last week after breaking his leg. He passed away yesterday at the age of 74, though it's unknown whether his death can be connected to his leg injury. He is survived by his wife, four children and grandchildren.