One-time martial arts prodigy Michael Shaw is sentenced to community service at a rundown karate school. During a local underground MMA fight, Michael encounters the man that killed his family a decade ago and goes behind his karate master's back to train and compete in the upcoming tournament. When he finally goes toe-to-toe with his parents' killer, he won't stop until the last punch knocks his opponent to the ground, leaving him TAPPED OUT.
Produced by Michael Biehn and featuring appearances and cameos from celebrated UFC fighters, TAPPED OUT arrives as a modern day KARATE KID set against the back drop of underground fighting. It's a run of the mill underdog story with the usual clichés in place (as well as a few obligatory training montages for good measure) and some over-sentimental scenes, but in all honesty, it does work quite well. The production values might be low but I always enjoy a good underdog story and director Allan Ungar does tap into what made films like ROCKY, THE KARATE KID and KICKBOXER so popular. Clocking in at just under two hours, the story structure was kept at a nice pace and didn't drag too many scenes out for too long. If anything, I would have liked to have seen some more background on Michael's delinquent years after his parents murder and some more of Reggie's backstory (a hint of alcoholism was mentioned but never explored into).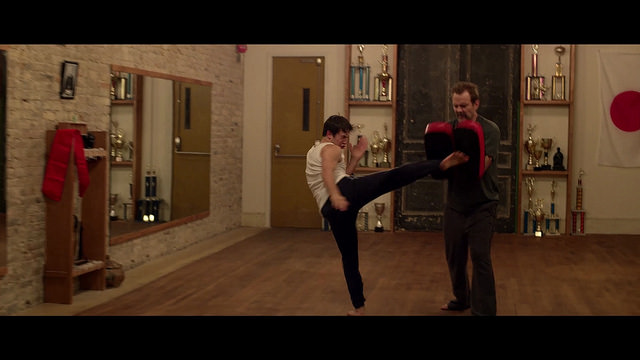 Character wise, it did need a bit of polishing in my opinion. Cody Hackman did a decent job of bringing Michael Shawn to the screen and not overdoing the emotional side. The problem that I found that his lead character was a bit too quiet on screen. His sense of determination and skill are prominent on screen and this does successfully carry the film along at a steady pace. Michael Biehn's Dojo owner Reggie does inspire to be the next Mr. Miyagi, but doesn't quite hit the mark for the first two acts of the film. It's only when Michael is faced against Dominic Gray in the cage that his character starts to shine through. Dominic Gray, as portrayed by TKO Champion and UFC veteran Krzysztof Soszynski (Here Comes the Boom) — wow, what a beast! As the film's main villain, he does have quite an aggressive presence throughout the film. The guy's role is supported by his attitude and physical stature to great effect. There are a few more UFC fighters cameos throughout the film. It's not a sport I personally follow (give me Hulk Hogan any day of the week), but for fans, it's a nice touch. Special mention to Martin Kove (Kreese the Cobra Kai Sensei from THE KARATE KID) for a small but memorable appearance.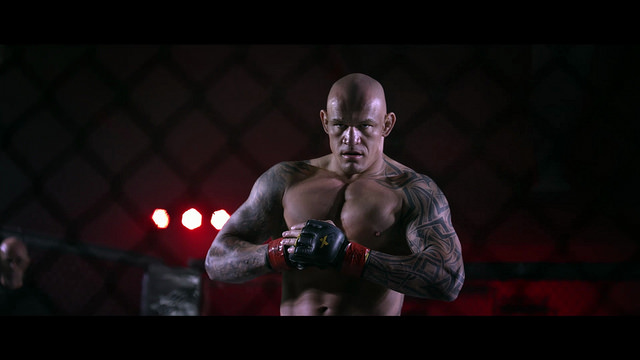 The film does feature some fairly decent fight sequences, but they don't really have any hard-hitting impact apart from Dominic's scenes which really are quite brutal. They are the highlight of the film and there are quite a few throughout the film to keep viewers entertained.
Overall, it's a pretty decent film. It might be lacking in a few areas (characterization & production design), but the core story about the underdog rising up against his all odds is a regular but satisfying viewing. Any fans of THE KARATE KID (the original, not the remake) should have some fun with this.
TAPPED OUT is available to buy or rent on all VOD platforms, including iTunes, Amazon Prime, Google Play, Film4 OD and EE Film Store.