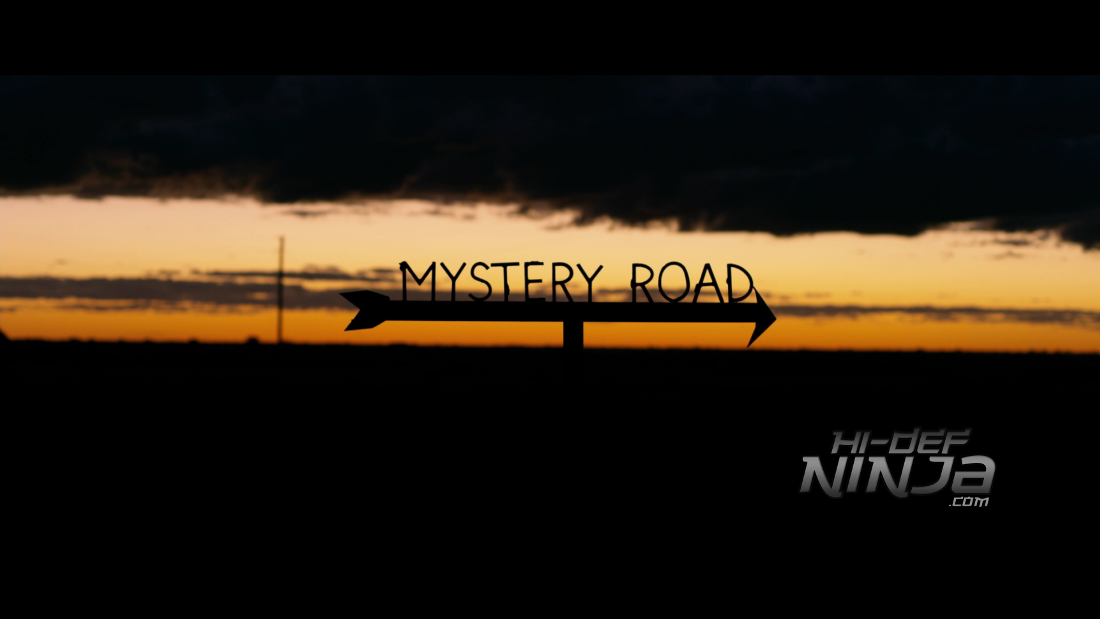 Out in the open land around Winton, Queensland in Australia, the body of a young girl is found under an overpass on Mystery Road. She has been murdered and dumped, only to be found with her throat slit and bite marks from wild dogs that plague the area. Jay Swanson (Aaron Pedersen) is an indigenous detective who recognizes the girl immediately from his old neighborhood. With a little investigating, he finds out that she was a part of a scam to have sex with truckers for money and was also a drug addict.
His coworkers Johnno (Hugo Weaving) and Robbo are in to something dirty and Jay has to find out how all of the pieces fit together. The deeper he looks, the more he uncovers, and the more people he finds involved. So Jay has to decide if he should keep pulling at this thread or not.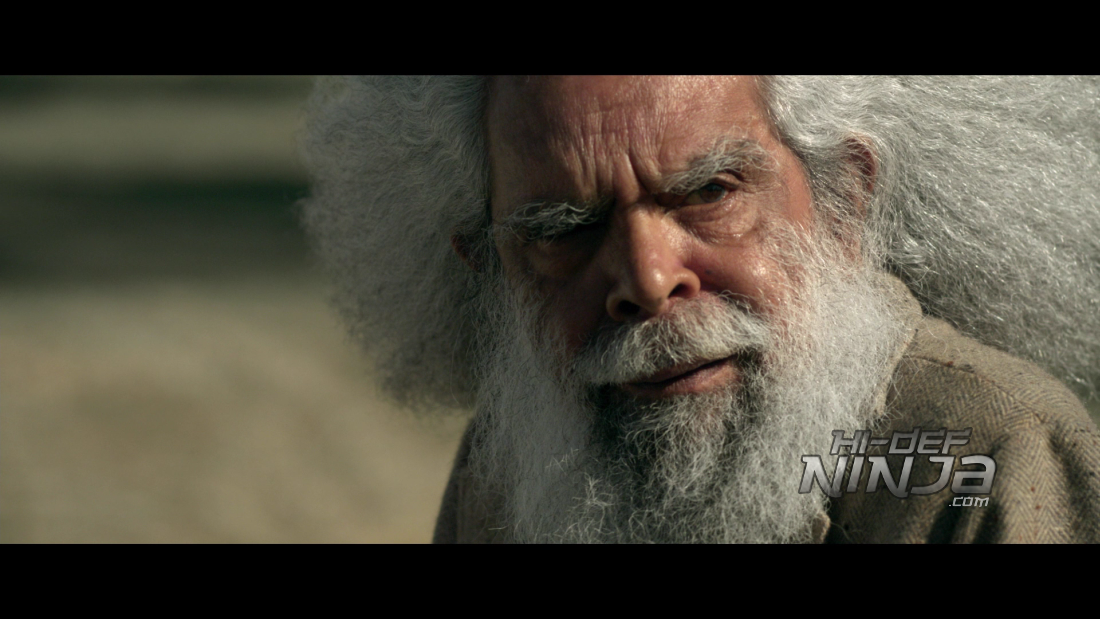 The film MYSTERY ROAD is written and directed by Australian indigenous director Ivan Sen. It's an all-Australian cast made up of some of the country's best. Aaron Pedersen is in the lead role as Jay Swanson and he is expressionless except in his eyes. He can give a suspect or witness a different expression with subtle movements of his look. He completely pulls off that his character doesn't like investigating the people he grew up with. Struggling with that, he also has a good sense to uphold the law without letting anything or anyone slide. He has the ability with little camera movement to capture the raw emotions that the actors are portraying in the film.
I have a lot of respect for Hugo Weaving's acting skills and have been a fan of his since he was in THE MATRIX. I was hoping for more screen time from him than he had because it only ended up being around 10 minutes total. The time he was on screen, he was phenomenal. That also goes for Ryan Kwanten. He has so little screen time and I was hoping to see more from him especially when he has top billing. I will admit, for the time he was in the movie, he was excellent. It wasn't a weird Australian rehash of Jason Stackhouse from TRUE BLOOD, but a gritty, marksman who was ready to defend his home. I would like to see him in more roles like this to show that he does have acting chops.
The movie captures the spirit of the Cohen Brothers' film NO COUNTRY FOR OLD MEN. Each suspenseful moment marinates with you first and after a little time, there's a huge payoff. There are points of the movie that are a little too slow for most people's tastes, but I never lost interest in the movie. Just when I thought I had the story figured out, it would surprise me more and more. I liked it a lot and I'm glad that I had the opportunity to see a film that I may not have had the chance otherwise.
Changing gears for just a little background info, I have mentioned in the early parts of this review about people being called indigenous. Here is why: the Indigenous people are also commonly referred to as aboriginals who descend from the first people that migrated to the land from Asia and Africa. The only reason that I have brought it up is because some of the characters as well as the director are indigenous. This seems to be a plot driver for the movie and the director made it very clear in the extras that knowing Jay is one makes him who he is. You can see as the movie progresses that they are the minority in the country and they don't get a lot of respect. It just shows that people are tough on the different everywhere.
Cast
Aaron Pedersen as Detective Jay Swan
Hugo Weaving as Johnno
Ryan Kwanten as Pete Bailey/William Smith
Tony Barry as Sarge
Damian Walshe-Howling as Wayne Silverman
Tasma Walton as Mary Swan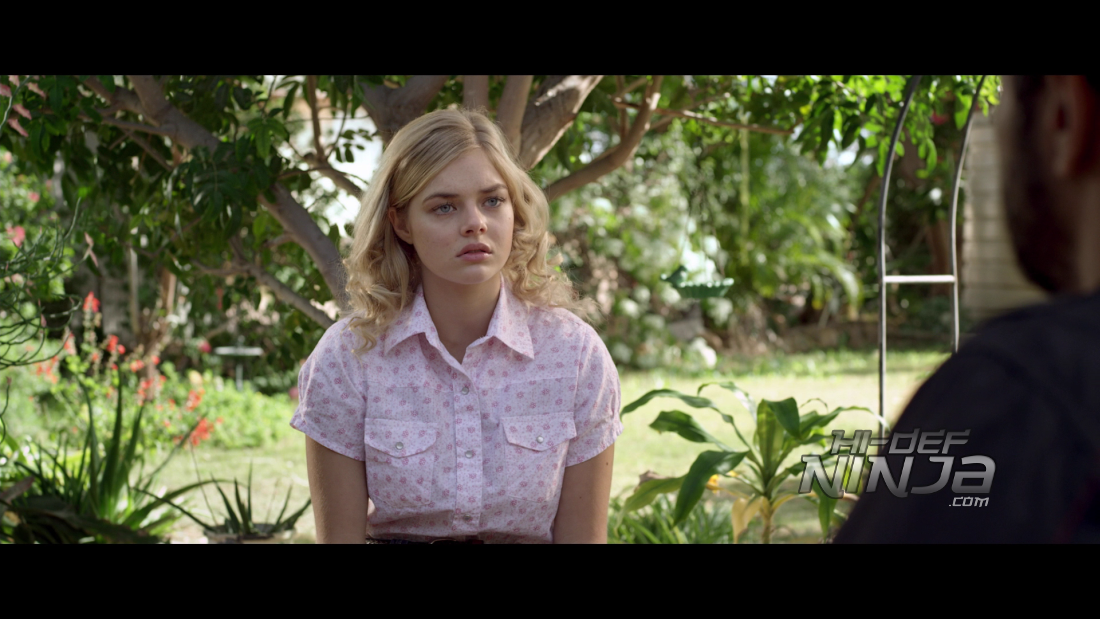 MYSTERY ROAD is a gorgeous looking film with the open lands of Australia and the cinematography. The release is a 1080p AVC transfer. The contrasting is the first noticeable strength on screen. It is excellently done with no bleeding over at all, but with a light, intentional grain. The lines are crisp and separate. This creates realistic-looking images that are exactly what you want to see in the HD format. To be honest, there are not a lot hues outdoors other than shades of tan & beige. But when there are greens and blues, the color reproduction is spot on. Nothing is exaggerated or too much to take in. Also, the blacks are inky and feel endless at times. There is minimal blocking or pixilation but there was no crushing that caught my eye. It's very pleasing to the eye.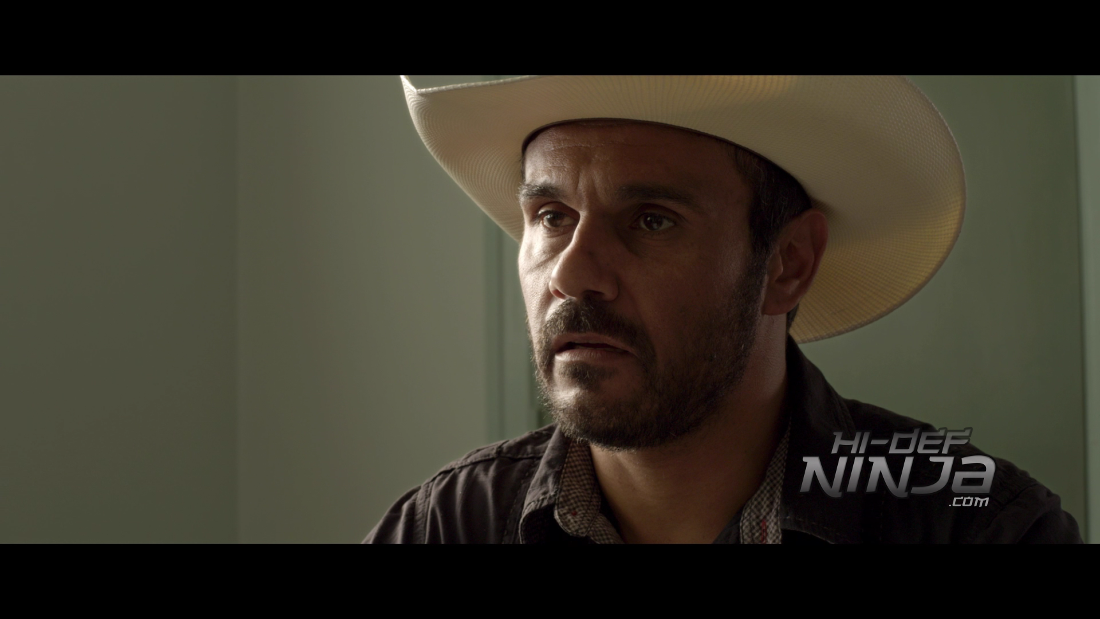 The only audio track is the English DTS-HD MA 5.1. It keeps the home theater running with plenty of scenes with sweeping audio. Again, because the majority of the movie is in open land, there is a lot of echoing and lingering sounds. The cars are probably the biggest noise makers. On a little side note, most of the vehicles have the wrong sounds for their engines. For example, a guy is driving a Subaru WRX and those exhausts have little bass to them if any at all. Even the high end exhausts only have a sports tip that can make it hum, but not rumble. That's just the knit-picking I do sometimes and made me remember it was a movie, pulling me out of any sort of immersion. The point of telling this is the effect used for most of the cars is from a throaty V8. This is where most of the bass is experienced. Up until the last 35-40 minutes, there is a lot of dialogue with all of the investigating and interrogating that Jay does. The voices are very, very clear and easy to understand. It isn't until the scenes with the rifle fire that you can catch quick pops of bass and echoing treble. This is a strong mix and there was a lot of love put into it to make it that way.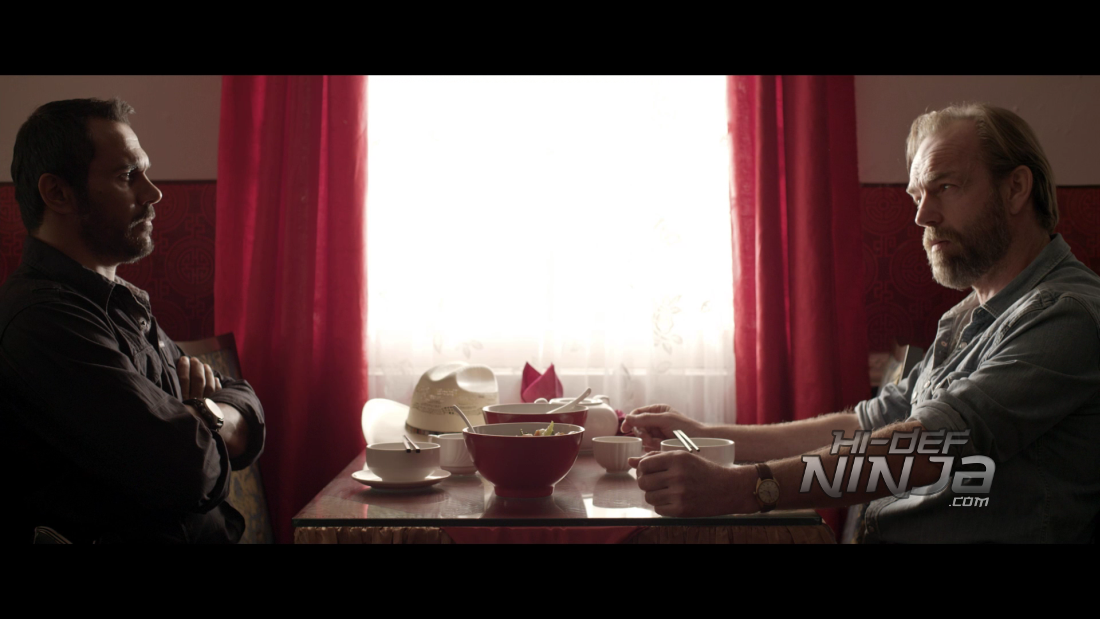 The extras on the release are scattered in a lot of different parts. They are informational and explain some of the decision making process in pre-production, casting and shooting.
Bonus Features:
-The making of: This featurette interviews the all-Australian cast and crew.
-Interviews with the cast: These are the cast member that was interviewed in this section of the bonus features:
Aaron Pederson – Jay Swanson
Hugo weaving – Johnno
Ryan Kwanten – Pete Bailey
Jack Thompson – Mr. Murray
Tony Barry – Sergeant
-Trailer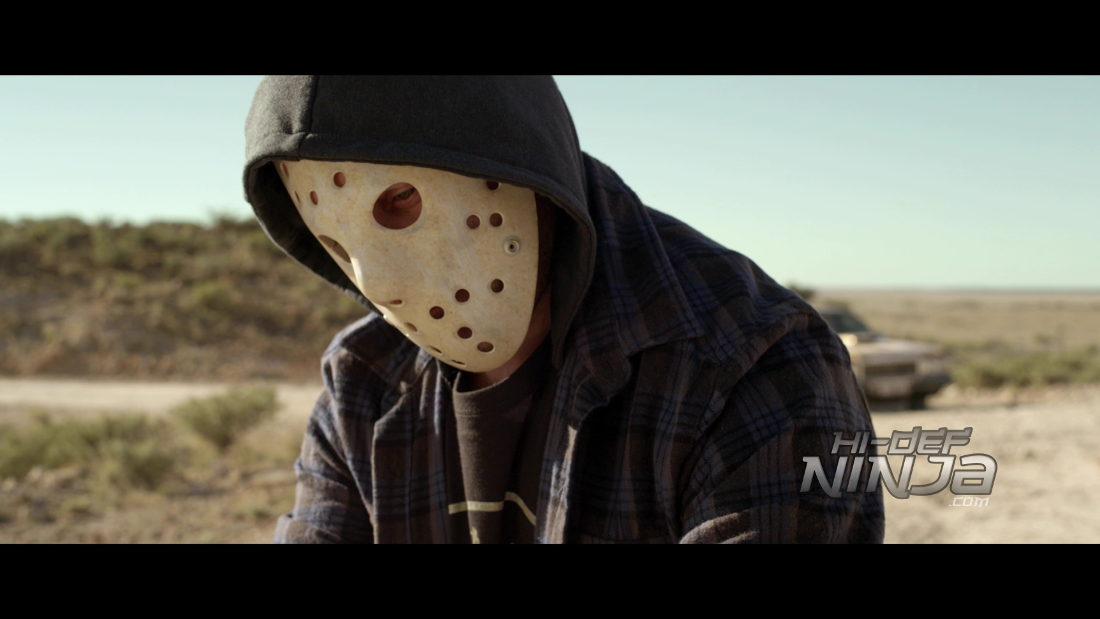 Disc Details
Single Blu-ray Disc with a nice slipcover
Edition Ratings
Not Rated
Region Coding
Region A
Video Resolution
1080p AVC MPEG-4
Original aspect ratio: 2.39:1
Audio Mixes
English DTS-HD Master Audio 5.1
Subtitles
English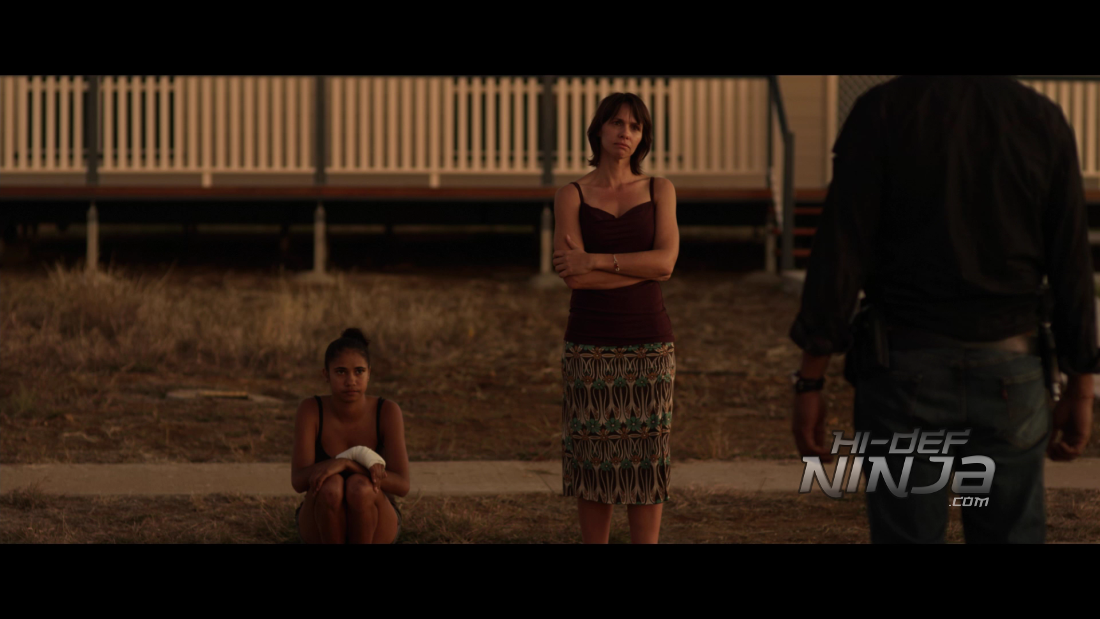 MYSTERY ROAD is a movie that I think if more people got their hands on it, it would have more of a following worldwide. It has a great story with an incredible set of actors who pull together this slowly building mystery. It just proves that you don't need a high dollar cast to make a great movie. This release has scored well on both the video and audio using the HD format well. The extras are a little light but the info is good. Overall, this is a Blu-ray worth picking up, I highly recommend it.