The Weinstein Company have revealed the new poster for Tim Burton's BIG EYES starring Amy Adams and Christoph Waltz (courtesy Yahoo! Movies). The film follows the true story of artist Margaret Keane (Adams) — known for her paintings of children depicted with "big eyes" — during the 1950s and how she was involved in the onset of the feminist movement.
Penned by Scott Alexander and Larry Karaszewski, BIG EYES certainly doesn't look like the regular Burton fare as it seems to be reminiscent of his 2003 film BIG FISH. Alongside Adams and Waltz, the film also stars Jason Schwartzman, Danny Huston, Krysten Ritter and Terence Stamp. The poster and trailer can be viewed below.
BIG EYES opens in theaters on December 25, 2014.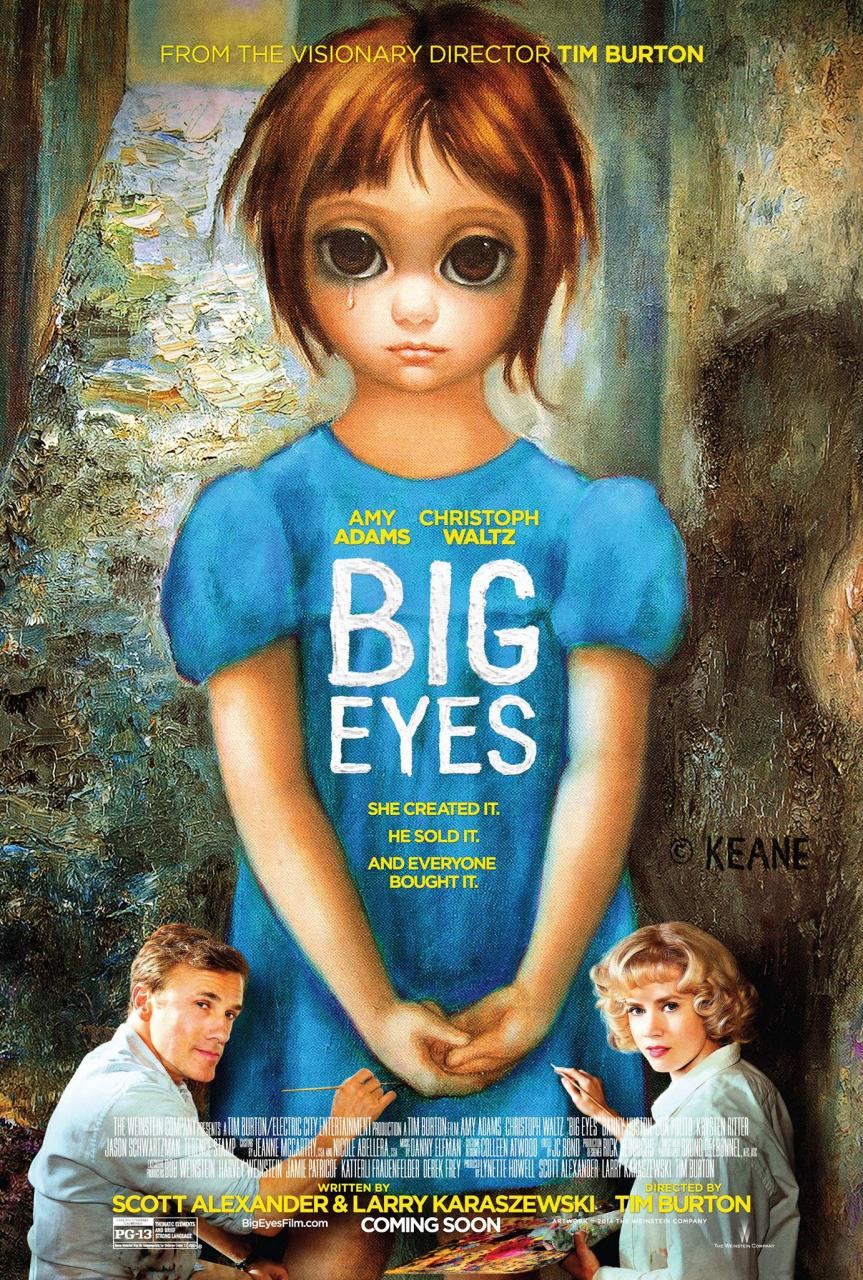 httpvh://www.youtube.com/watch?v=FD0yAg5NayM&list=UUg4l5-qpmNweR-a1PnvyOfQ